Planning a ski trip up to Okemo Mountain and want advice on where to stay?
No matter which mountain you pick, there are lots of choices in places to stay: hotels, home rentals, spare bedrooms and more. Each has its pros and cons, but you might be wondering which is the best choice for you.
Depending on your budget and your willingness to lug things around, there are a few good choices to consider.
Image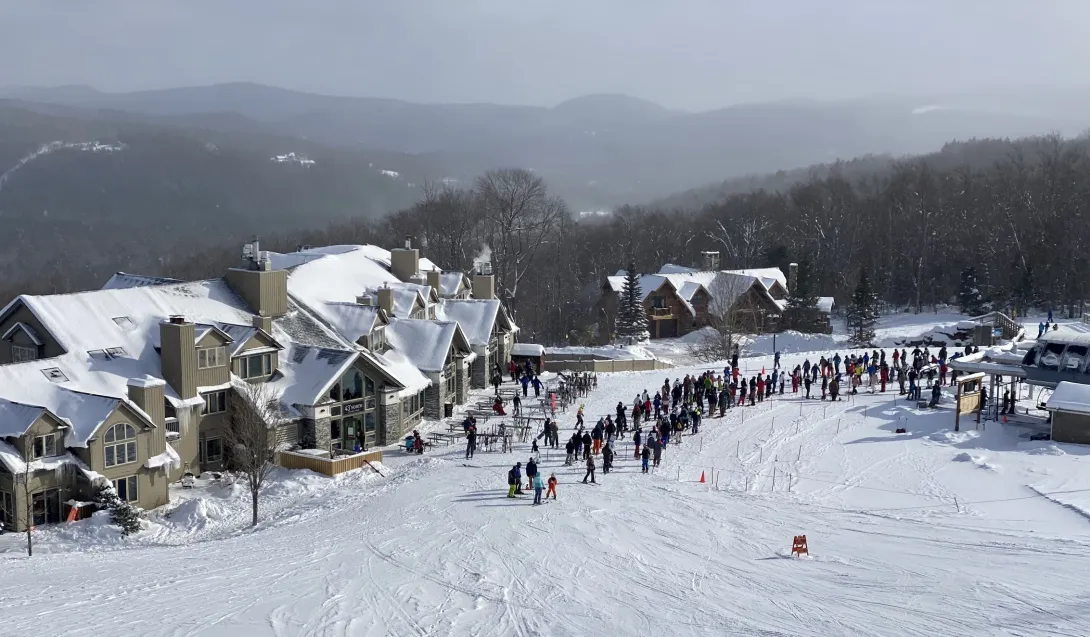 Ultimately, you can stay almost anywhere within an hour drive of Okemo and end up in a good spot. The key is finding the right balance of budget and convenience.
If you can afford it: Condo on Sachem
Image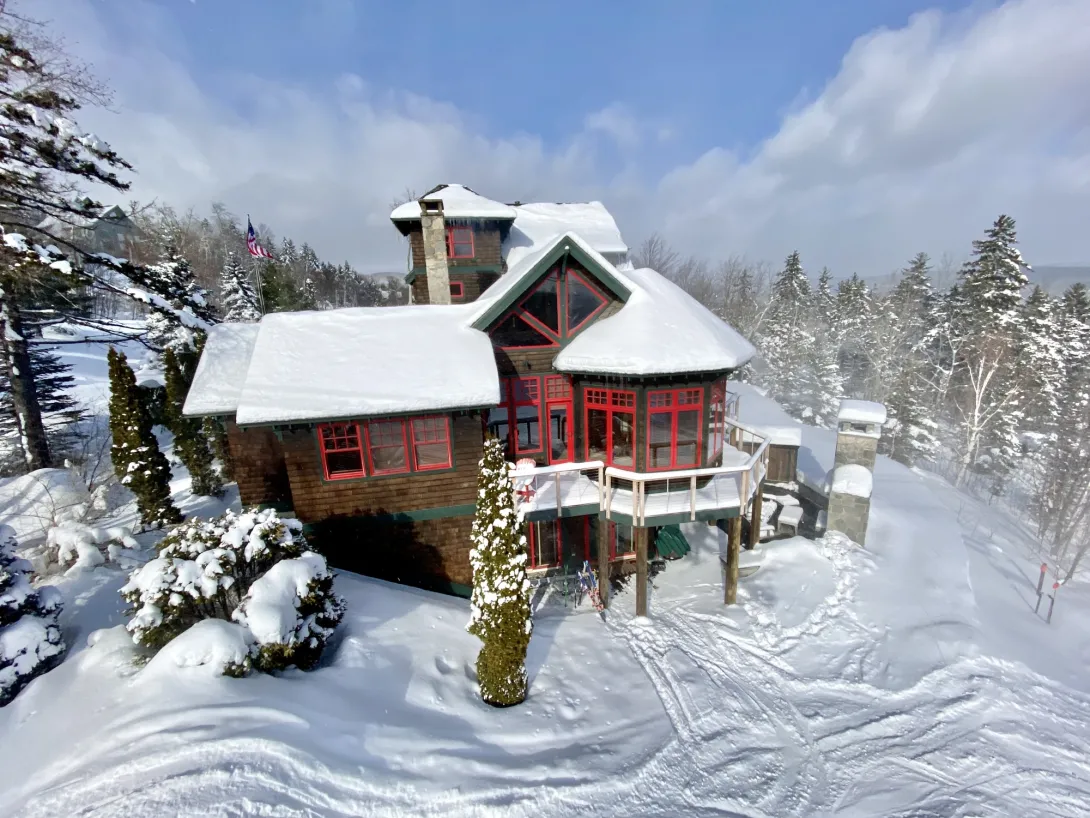 If you can afford it, rent a condo on Sachem.
This is a green trail on the main slope and it's probably what everyone dreams of when they think of a trailside experience. 
Located about half way up the mountain, these condos run along the Sachem trail, which means easy ski-in and ski-out.
You can find listings for these homes on websites, such as Airbnb or VRBO.
Image
Of course, these aren't cheap. The prices really sky rocket if you are looking for a holiday weekend. However, the location cannot be beat as it's right on the mountain.
Be sure to double check the rental you are getting is truly ski-in, ski out.  There are a few properties a bit far back from the trail that you can walk/drive to the trail, but it's not quite the same experience.
One other consideration is if you have anyone who cannot ski at all, because the homes are up on the mountain, anyone that can't ski yet has to drive down to the Clocktower or Jackson Gore where you can walk from there.
Read more: 8 tips for finding the perfect ski-in ski-out rental
On a budget: Proctorsville
Whether you book a hotel or home rental in Proctorsville, you're going to save a lot of money compared to Ludlow (which is the town Okemo is located in).
Proctorsville is near Okemo, can find a VRBO or Airbnb cheaper than Ludlow. It's about a 10 minute drive without any traffic.
There's restaurants and bars in Proctorsville, so you won't be out of things to do.  Staying in the surrounding area will definitely help anyone's budget.
If you're looking for more than skiing: Jackson Gore Inn
Image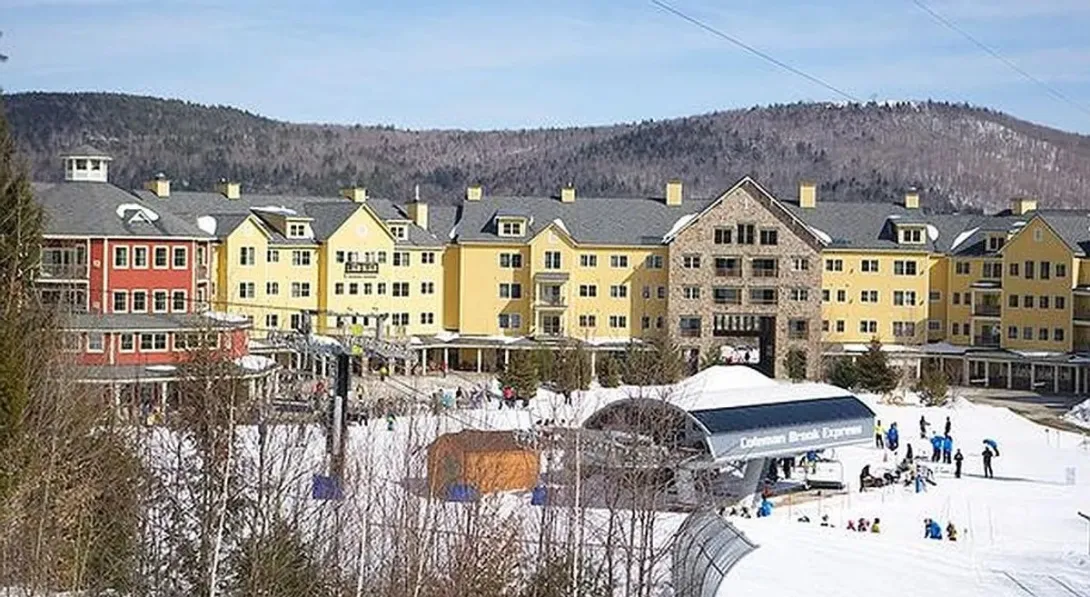 If you want to be near the mountain but also want convenience of more than just skiing, Jackson Gore Inn might be the place for you.
Located on the Jackson Gore base area of Okemo, there's a self-contained village. You'll find childcare, restaurants, bars, ski lockers, and many of the units allow you to ski right up to them. There's even fire places, outdoor fire pits, and wifi to keep anyone not skiing occupied. 
Image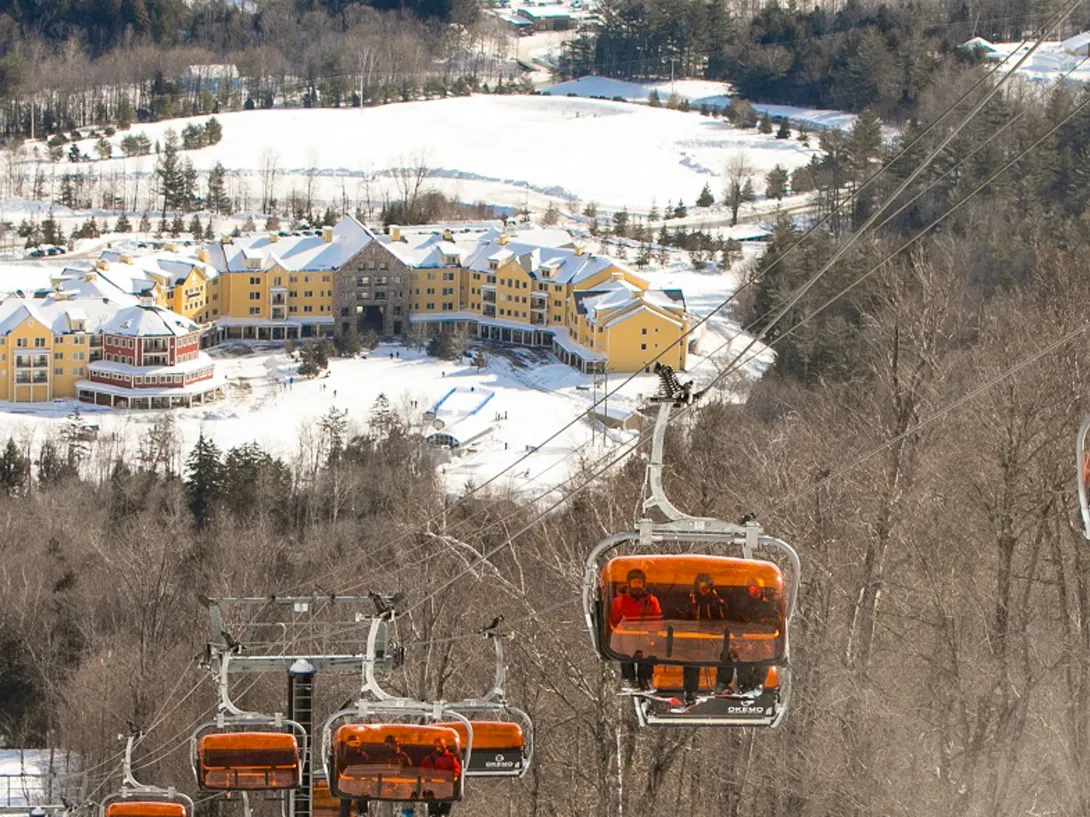 There's both hotel style rooms and ski condos you can rent. If your budget can afford it, there are also private rental properties on mountain.
There's also the covered outdoor ice rink and ski shop.