Shopping for skis in the off-season is a great way to extend your enthusiasm for skiing and score a deal. If you have decided to take the plunge and purchase your own ski gear you may be wondering. How do I buy skis?
There are a lot of skis out there it can be hard to sift through them to find the right ski for you. While we always recommend demoing skis to take them for a test drive, sometimes that isn't an option. If you need to buy skis online, having a clear idea of what you need or want in a ski is important.
If you are building skis for the first time, or if you want to be better educated to know what questions to ask or factors to consider we have compiled a guide to buying skis to help you.
Determine What Terrain You will Ski
Image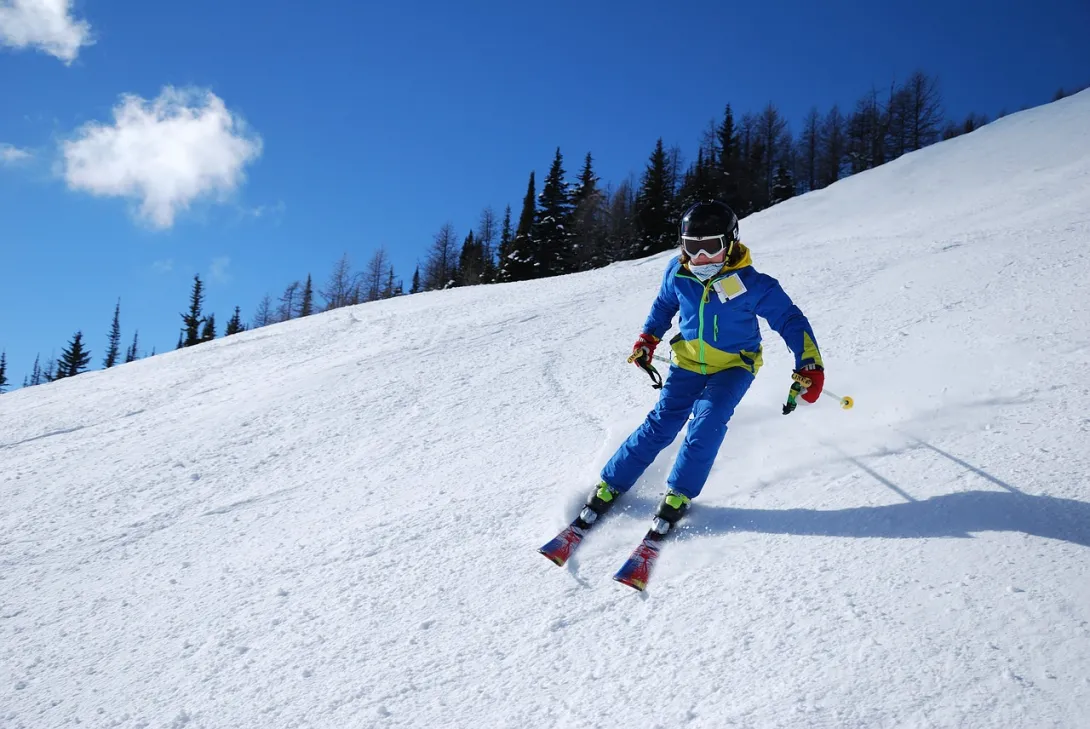 Knowing how you want to enjoy the mountain is critical to picking out the best ski for you. Do you plan to track down the freshies, spend time in the park, or just explore the mountain? There is a ski for every activity. Each ski is designed to make the experience easier and more enjoyable.
All Mountain
Image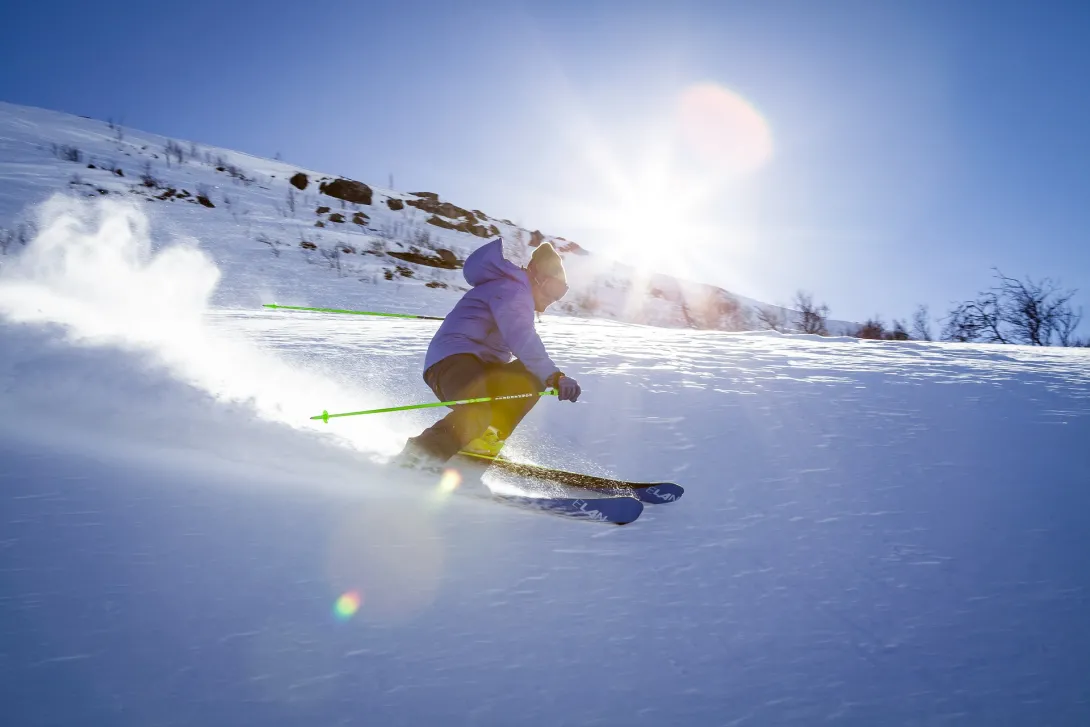 All-mountain skis are designed to ski groomed runs anywhere on the mountain. They are great carving skis and there is an all-mountain ski for every level of skier. As a result, you can also find these skis at a wide variety of price points.
All-mountain skis also come in a wide version. These skis can ski the groomers and the pow pow.
Powder Skis
Image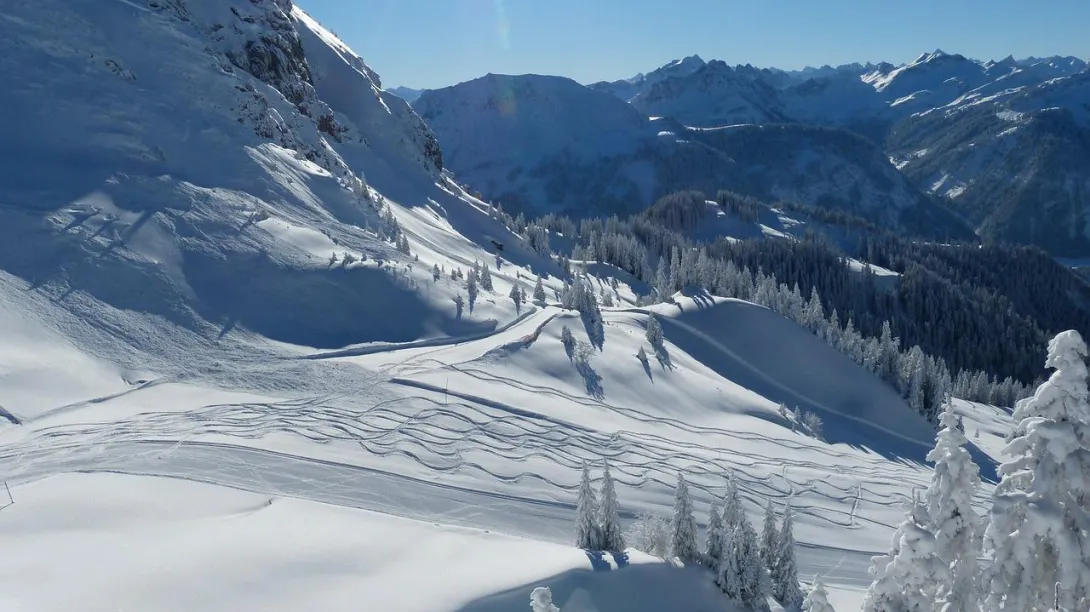 Sometimes referred to as super-fats, these skis perform best in powder. These skis can take you off the trails and through the trees. If you plan to ski backcountry, you will want a lighter version of this ski.
Make no mistake, you can still ski on a groomed run it's just not the day job for this ski.
Read more: When is the best time to buy skis?
Park Skis
Image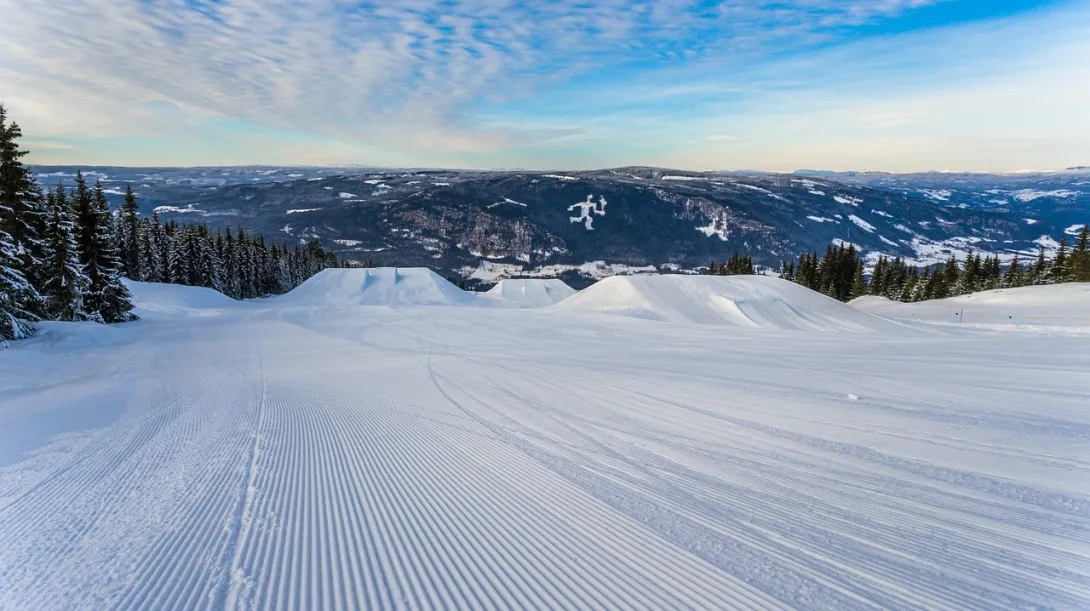 If you plan to throw tricks in the terrain park, you make want to buy a pair of twin-tip skis. They can make it fun and easy to ski backward.
You may want a short ski for riding in the terrain park so that it takes less effort to perform 180s or 360s.
Length
Image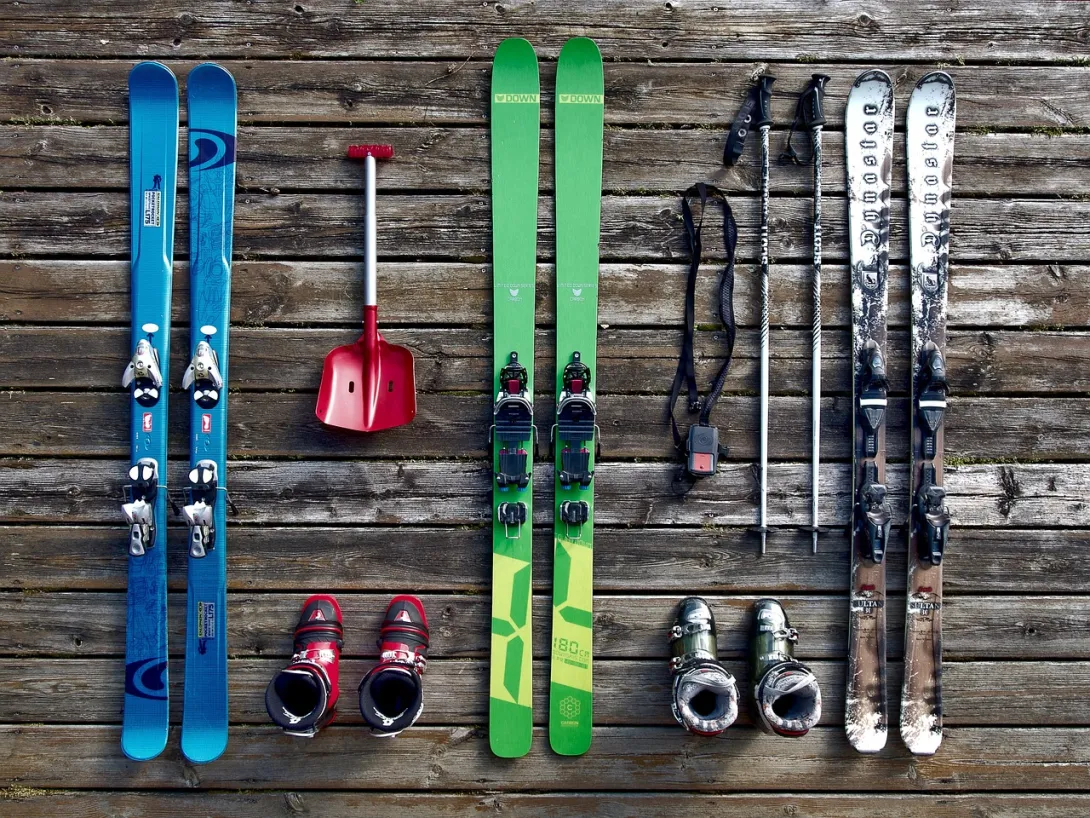 The science behind skis has changed greatly over the years. We no longer ski on super straight long skis. A good rule of thumb is to stand straight with your ski standing up in from of you. The tip of your ski should land between your chin and your forehead.
Skis that are too long can feel overpowering and difficult to control. Short skis may feel too slow or even a little shakey. Beginners will want to stay on the shorter end of the range. Your weight can be a factor in determining ski length. Generally speaking, the more weight you carry the longer ski you can enjoy.
Ability
Image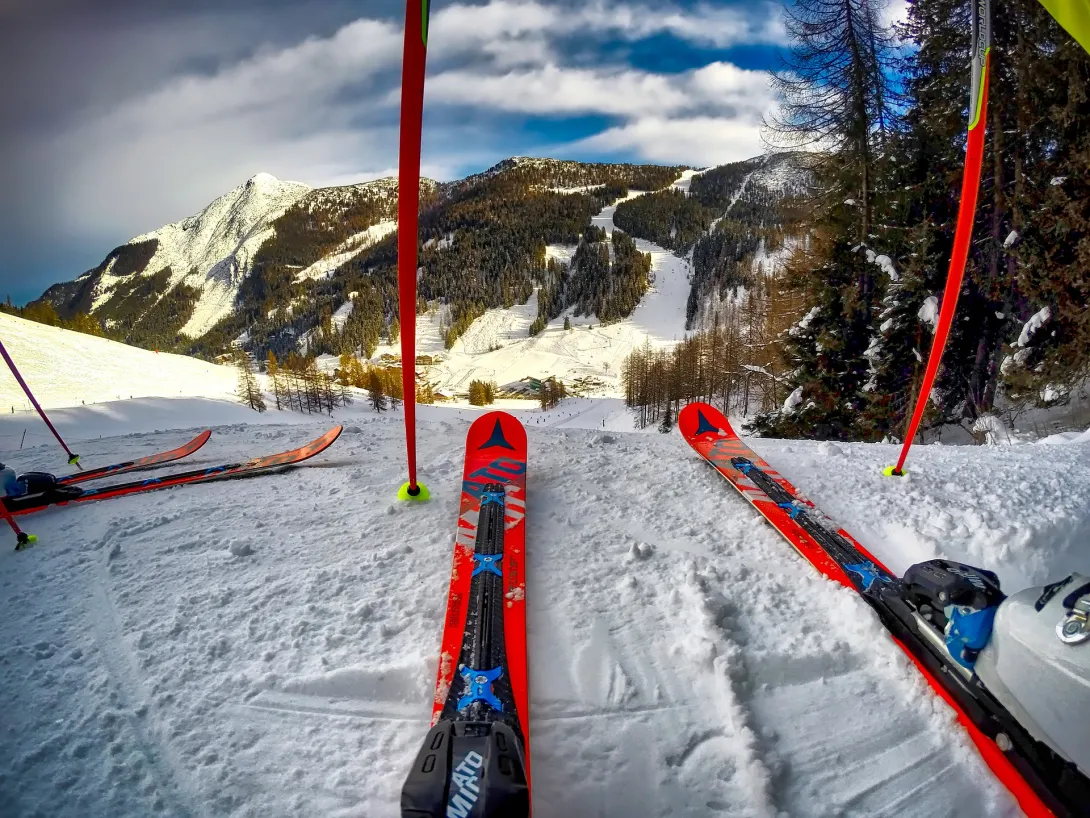 Having an accurate idea of your skiing ability will help determine which ski is best for you. Aggressive skiers can handle a ski that is a little more rigid. There are a few key terms to know when it comes to matching skis to your ability.
Waist - The waist of the ski is measured in the middle of the ski. It is the most important measurement when determining if a ski is a right fit for you because it affects how agile the ski will be. A wider waist is a better ski for beginners or powder snow. A narrow waist is better for groomed runs and switching from edge to edge quickly. The waist combined with other attributes will help determine the right ski for you.
Camber - Camber is the arc of a ski that allows the middle of the ski to stay up off the snow until weight is applied to it. This is what creates energy within a ski. The greater the arc, the higher the camber, this is is ideal for a more aggressive skier.
Rocker - This is a relatively new design that has increased the maneuverability of a ski. The rocker within a ski is similar to the rocker on a rocking chair. The tips of the skis come up off the ground. Consider rocker as the inverse to camber. There can be a variety of combinations of rocker and camber and together they can create skis that are easy to enjoy.
Bindings
Image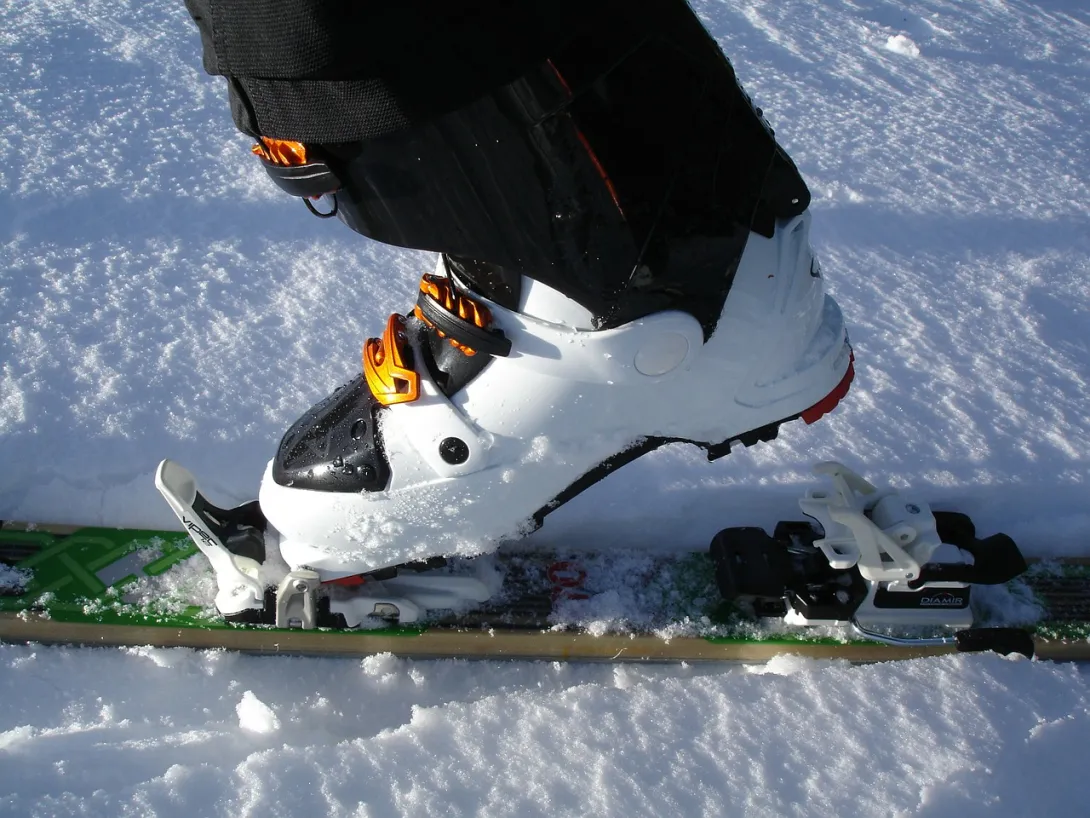 Some skis will come with binding while other skis may not.
Generally, an entry-level ski will come as a package and advanced level skis come with the expectation that skiers may want to tailor their bindings to meet their specific needs.
The nice part about integrated bindings is that the binding has already been determined to be a good fit for that ski by the manufacturer.
Buying Poles
Image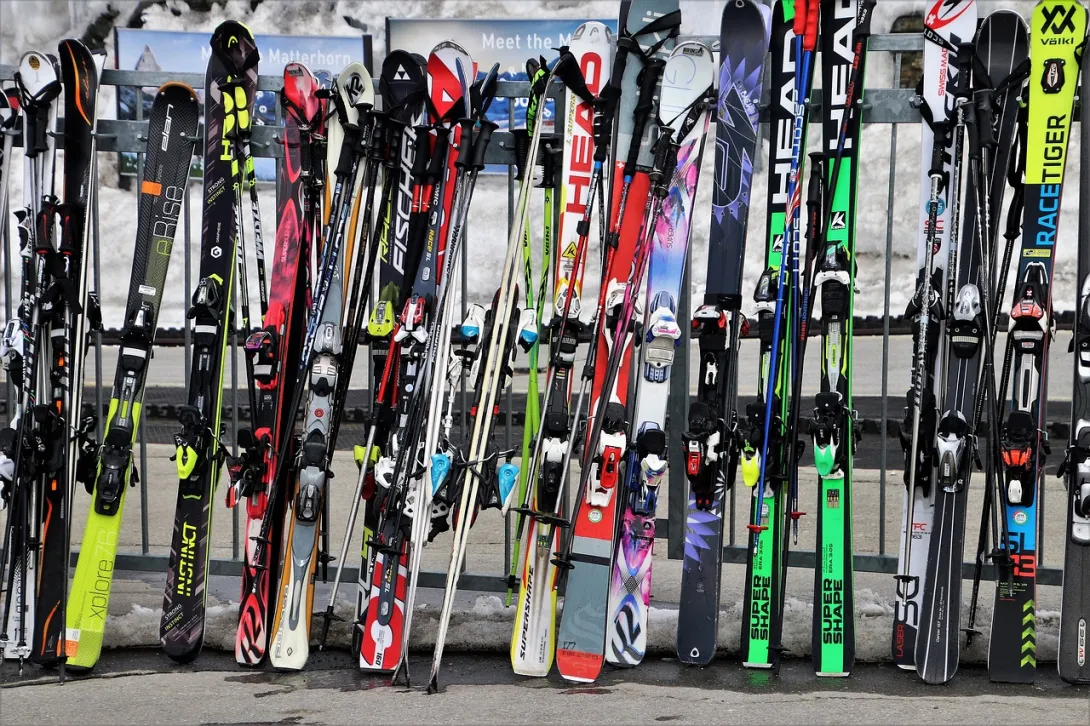 Poles should be measured while you are wearing boots or at least shoes. When you stand upright your elbows should bend to a 90-degree angle. If you are heading to the terrain park you may want a shorter pole.
Using straps is key to skiing like a pro. Straps are useful in ensuring that poles don't accidentally get dropped. The trick to ensuring that pole staps are comfortable is that they are loose enough to fit over your glove easily but not so much so that they fall off.
Telescoping poles can be useful for back-country skiing. If you are looking to ski back-country or in a lot of powder you will want a pole with a larger basket. A basket is a plastic circle on the bottom of the pole. They prevent the pole from sinking too deep into the snow.
Not everyone gets into skiing wanting to be a gearhead. Ski equipment is a vast world, which allows for skiers to tailor their ski experience to their goals. If at any point the conversation gets too complex, there are skis for that too. Skis are not a place to overthink, there are companies such as Curated with gearheads just waiting to help you pick out the best ski for you. Regardless of your ski ability, we all just want to enjoy the atmosphere of being slopeside.
Read more: Should I buy or rent skis?