"Ski-in, ski-out" is a term that is commonly used in the ski resort industry to describe a property or location that allows easy access to the ski slopes. This means that the property is either directly on the ski slope or is within a short walking distance from it, allowing skiers to easily access the slopes without the need for a car or shuttle.
For many skiers, the convenience and ease of access to the ski slopes is a major factor in choosing a ski resort or vacation property. After all, who wants to spend their precious vacation time sitting in traffic or waiting for a shuttle to take them to the slopes? With a ski-in, ski-out property, you can simply put on your skis or snowboard and hit the slopes as soon as you step outside your door.
But the convenience of a ski-in ski-out property isn't the only factor that makes it appealing. These properties are often located in some of the best spots on the mountain, providing skiers with easy access to the most popular runs and lifts. This can be especially helpful for families with young children or beginners, who may want to stick to the easier runs and not have to worry about traversing long distances or complicated routes to get there.
But what exactly does it mean for a property to be ski-in, ski-out? In order to be considered ski-in, ski-out, the property must meet certain criteria. 
What is Ski In Ski Out?
Image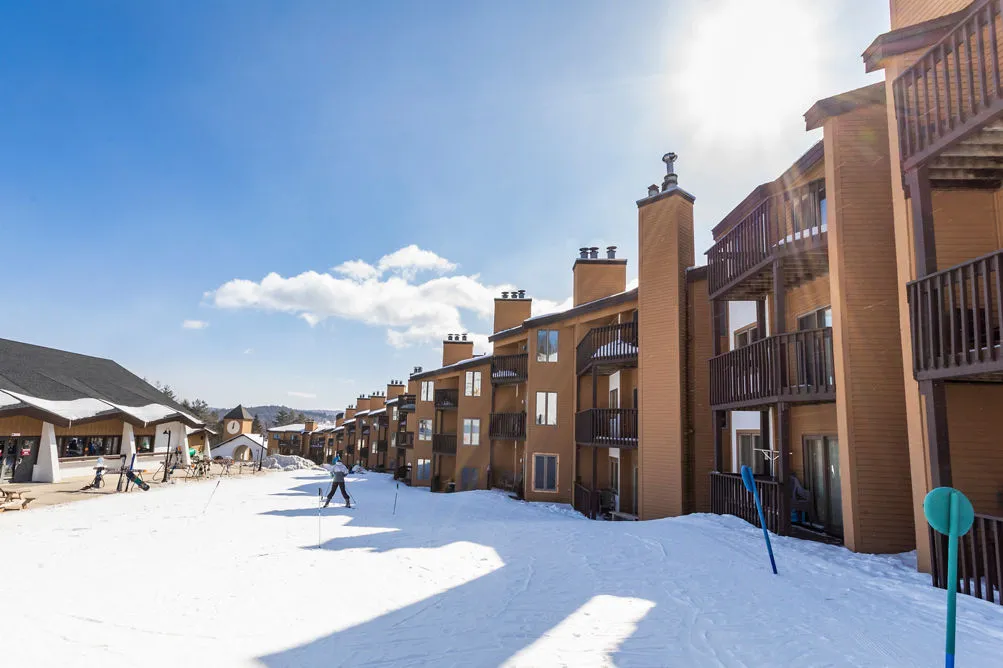 First and foremost, ski in ski out means that the property is located directly on a ski slope.
This means that guests can simply put on their ski gear and step outside to access the ski runs. No need to drive or take a shuttle to the mountain – the ski runs are right there at your doorstep. This is particularly convenient for families with young children, as it eliminates the need to lug around all of their gear and deal with the hassle of getting to the slopes.
Another benefit of ski in ski out properties is that they typically offer ski storage and equipment rental services. This means that guests can store their gear safely and securely on the property, making it easy to grab and go whenever they're ready to hit the slopes.
Image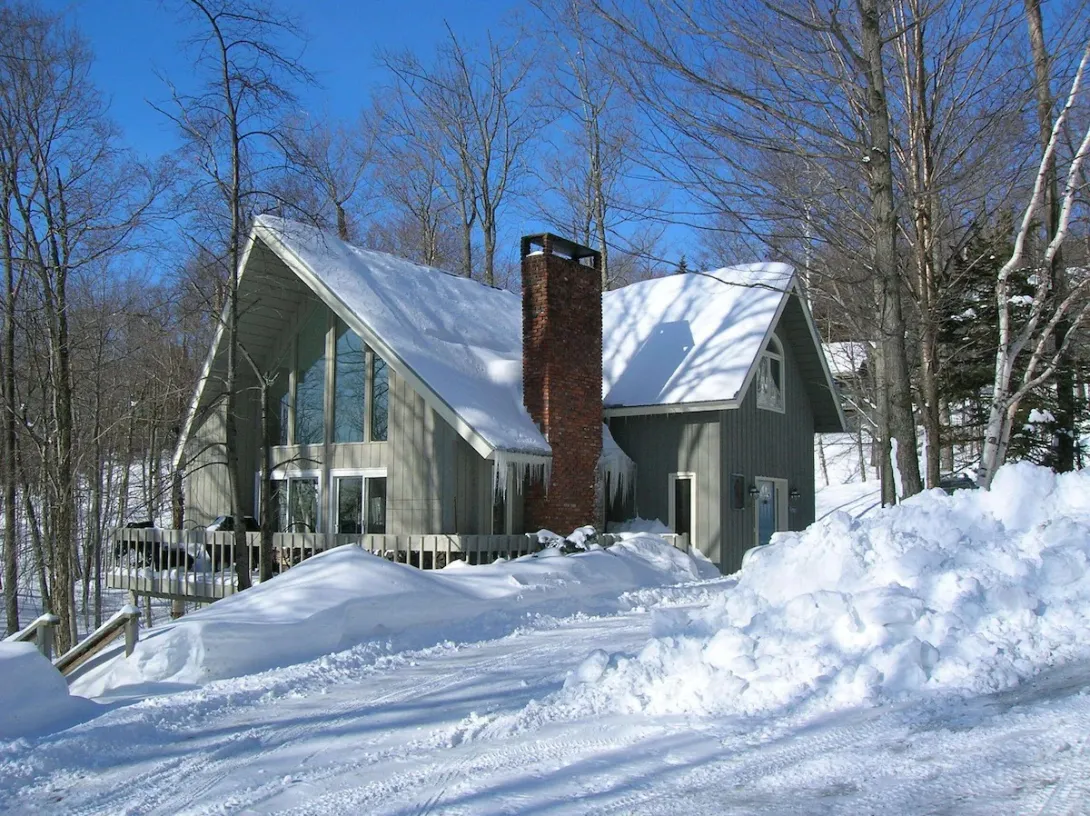 And for those who don't have their own equipment, many ski in ski out properties offer rental services so guests can easily gear up without having to leave the property.
In addition to the convenience of being able to access the ski runs directly from the property, ski in ski out lodgings also offer the added luxury of being able to ski back to the property at the end of the day. This means that guests can enjoy a full day on the slopes without worrying about how they're going to get back to their lodging.
Those who want to take a break during the day can easily return to the property for lunch or a quick nap before heading back out onto the slopes.
In addition to their prime locations, ski-in ski-out properties often offer a range of luxurious amenities and services. Many of these properties are high-end resorts or condominiums, offering spacious accommodations, gourmet dining options, spas, pools, and other luxurious amenities. Some may even offer concierge services or on-site ski rentals and lessons, making it easy for guests to fully enjoy their ski vacation without having to worry about a thing.
Why ski in ski out is not a good idea
Image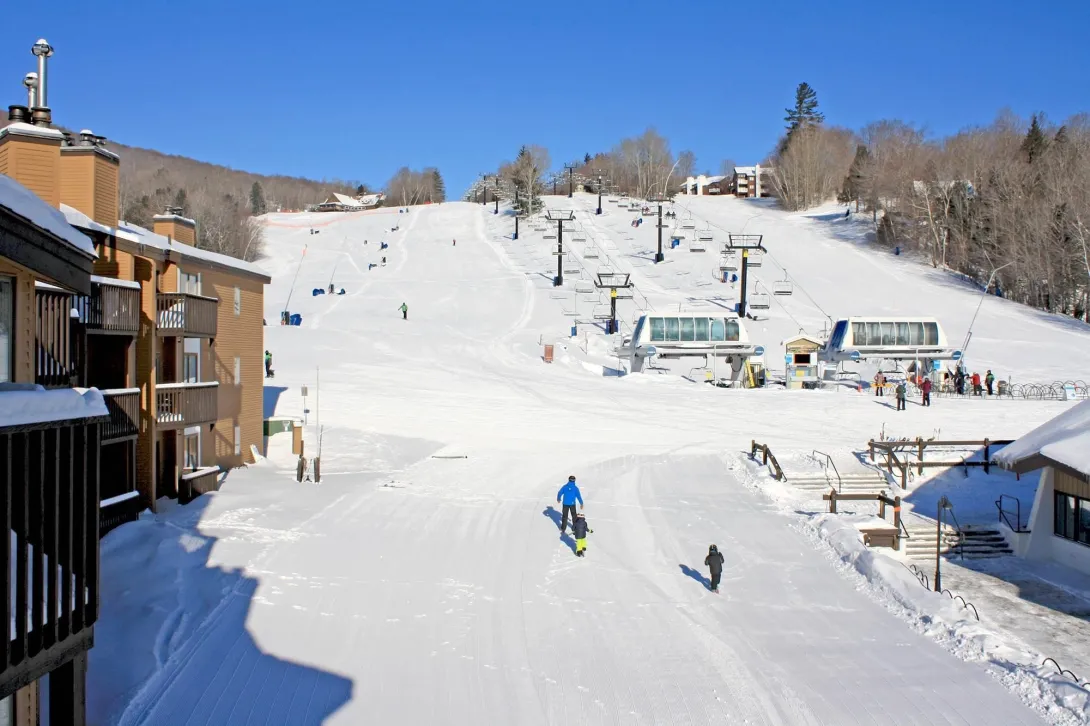 There are a few reasons why someone might not want to book a ski-in/ski-out accommodation. For one, these types of accommodations tend to be more expensive than other options.
Additionally, some people may prefer to stay in a more central location that is not directly on the ski slopes, as this can offer more dining and entertainment options.
Finally, some people may not be interested in skiing or snowboarding and therefore would not want to stay in a location that is specifically designed for those activities.