Vermont is famous for ski resorts because it has many mountains with great slopes for skiing.
The state of Vermont is located in the New England region of the United States, and its borders include Lake Champlain to the west and the Green Mountains to the east. Within these mountain ranges are some of the best ski resorts in North America.
You'll find multi-mountain resorts, as well as smaller laidback ski areas for quick runs.
When most people think of skiing, the first place that comes to mind is usually the Rockies. While it's true that Colorado and Utah are home to some of the best skiing in the world, you don't have to go all the way out West to enjoy a great day on the slopes. In fact, Vermont is often overlooked as a skiing destination, but it should definitely be at the top of your list. 
The most well-known resorts are Killington Resort, Mount Snow, Sugarbush Resort and Stowe Mountain Resort. These resorts offer luxurious accommodations, world-class skiing and snowboarding, and plenty of outdoor activities for visitors of all ages. Vermont ski resorts are a great choice for beginner skiers. 
There are many reasons why you should go skiing in Vermont.
The Scenery
Image
Let's start with arguably the most important reason: the scenery. Vermont is a beautiful state, and it's especially scenic during the winter months. The mountain ranges are covered in snow, providing an idyllic backdrop for a day of skiing. If you're looking for an Instagram-worthy ski trip, Vermont is definitely your destination!
The state is full of beautiful mountains that provide the perfect backdrop for a day of skiing.
The People
Image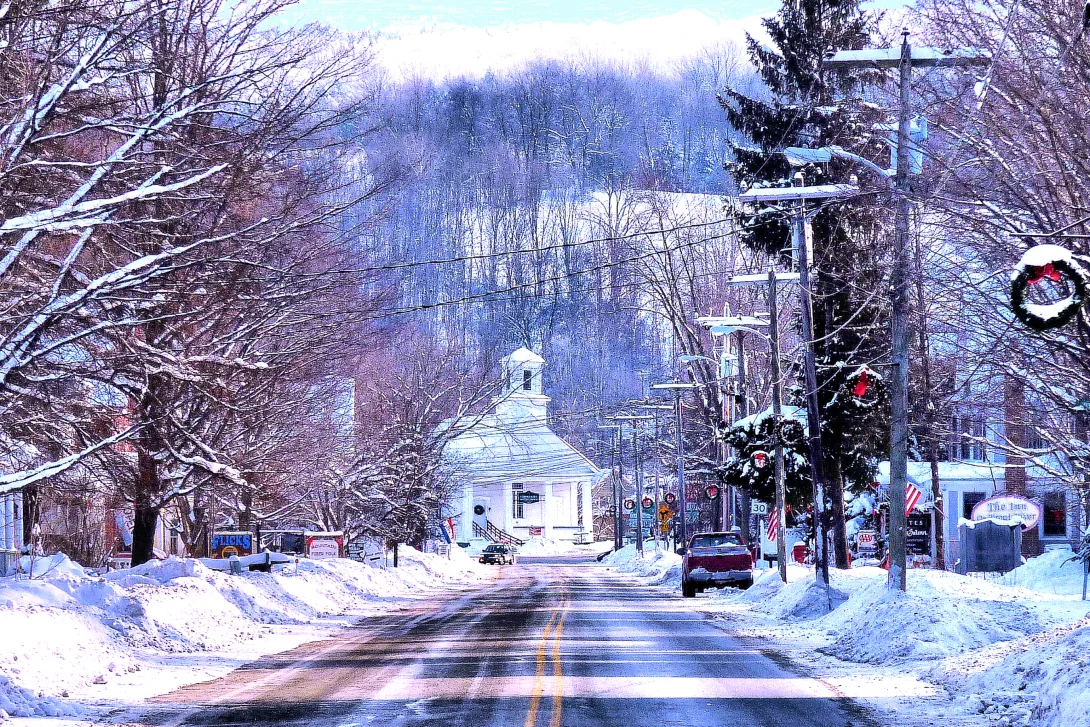 Additionally, the people in Vermont are incredibly friendly and welcoming, which makes for a great ski town atmosphere.
Vermont is also known for its friendly and welcoming people. The ski towns in this state are always packed with locals who are happy to chat and recommend their favorite trails. You won't find any unfriendly locals here – everyone will make you feel welcome!
The Trails
Image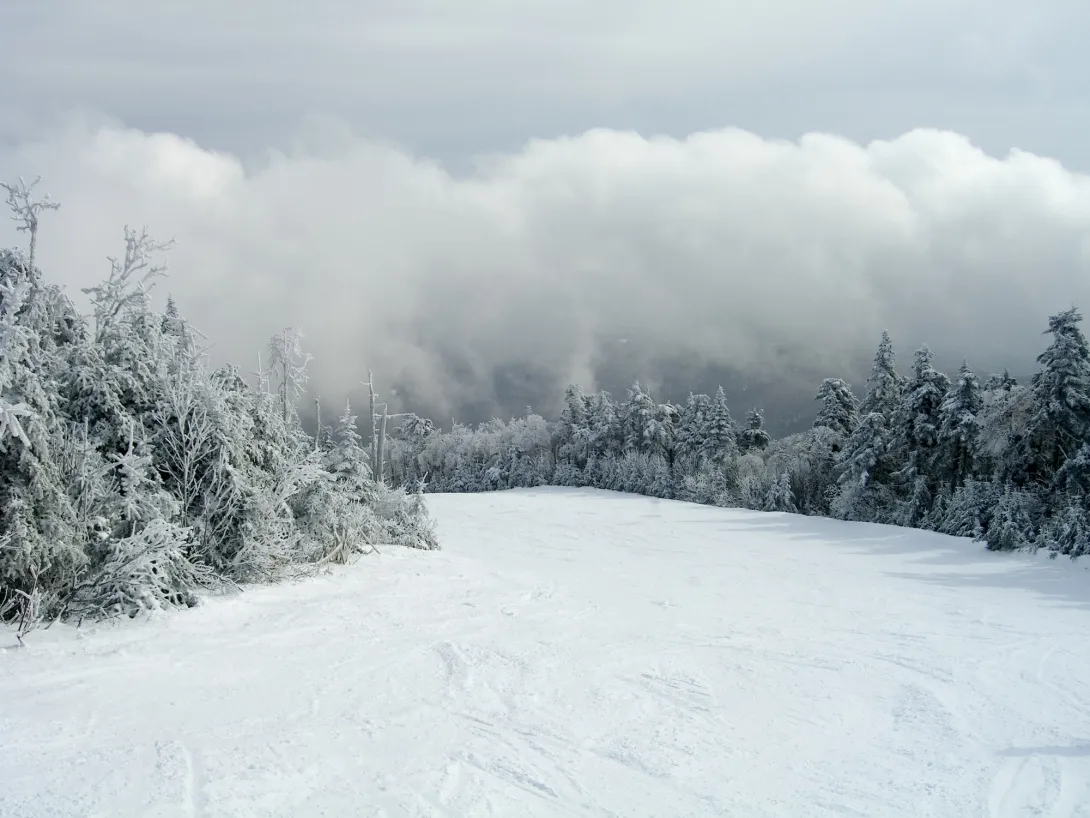 Finally, the skiing in Vermont is some of the best in the country. There are plenty of challenging trails to test your skills on, and the slopes are always well groomed.
Proximity to cities
Image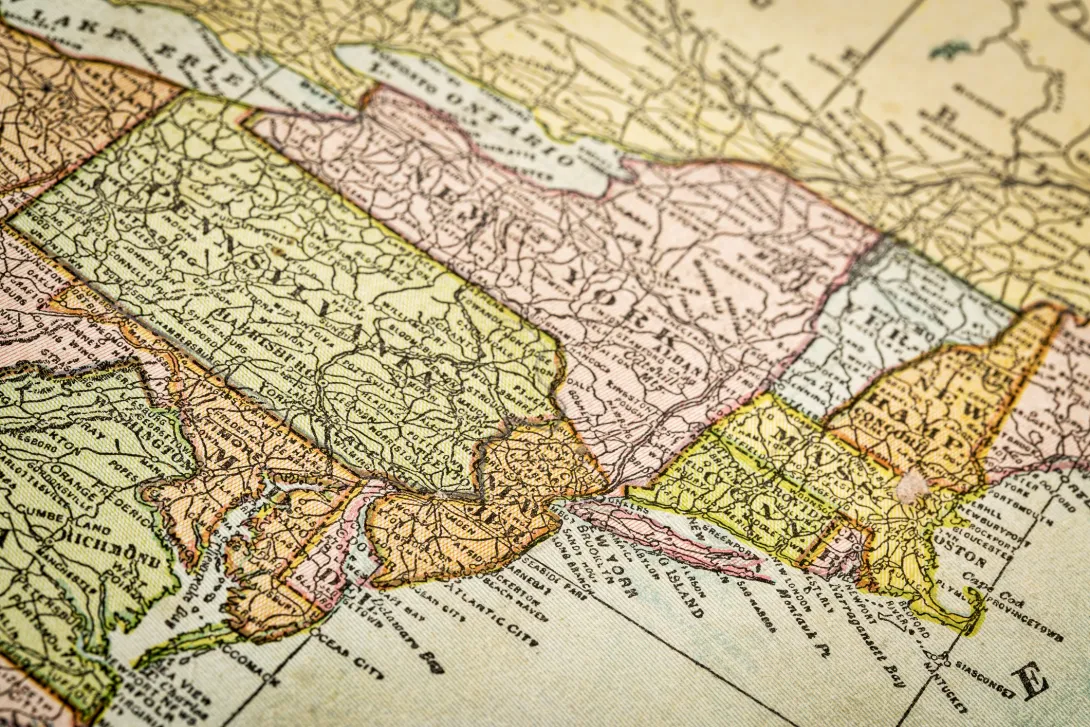 It's also conveniently located near the major cities of the Northeast, including New York and Boston.
With so much of the U.S. population on the east coast, having larger mountains nearby is a major plus. The Rocky Mountains and Alps are amazing skiing destinations, but the travel time and cost to get there make it impossible for many.
Vermont's drivable distance from the New York metro area, upstate New York, and Boston, make it very convenient.  Add in the mountains are larger in Vermont than in other ski resorts south of Vermont, and you have a compelling option.
Vermont vs. New Hampshire
Image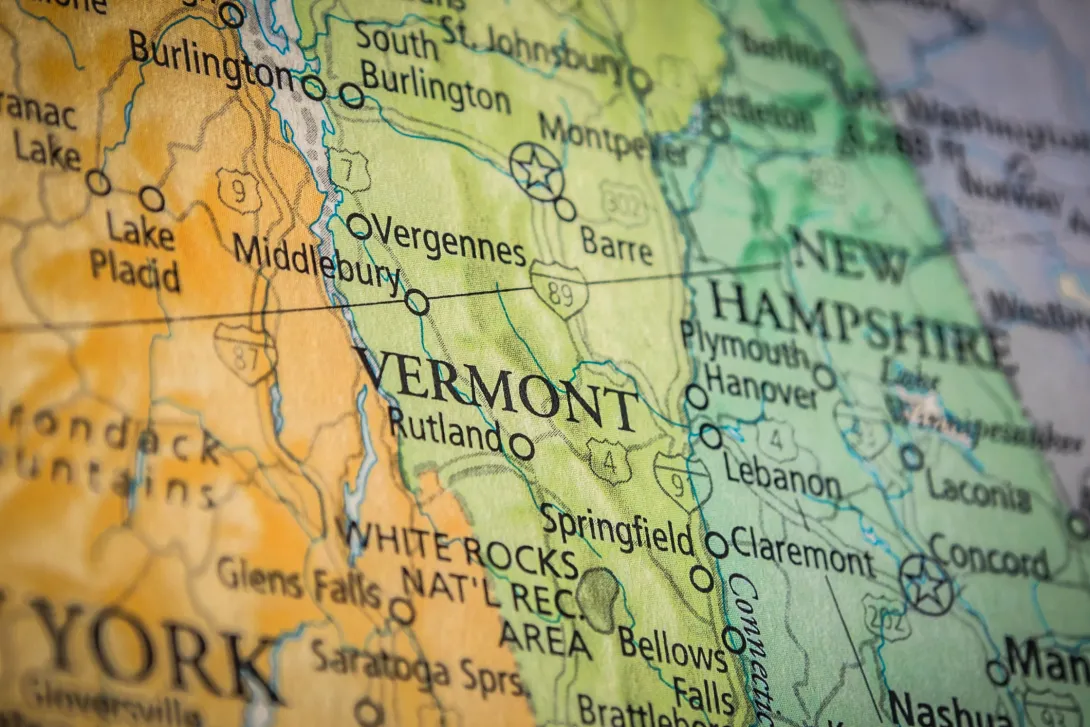 When it comes to comparing the ski mountains of Vermont and New Hampshire, both states offer ski experiences for winter sports enthusiasts with their own distinct advantages.
When it comes to snowfall, both regions are known for their abundant precipitation. However, according to statistics from the National Weather Service, Vermont averages slightly more snow than its neighbor to the east: an average of 100 inches in the northern parts and around 40 inches south of Rutland.
Image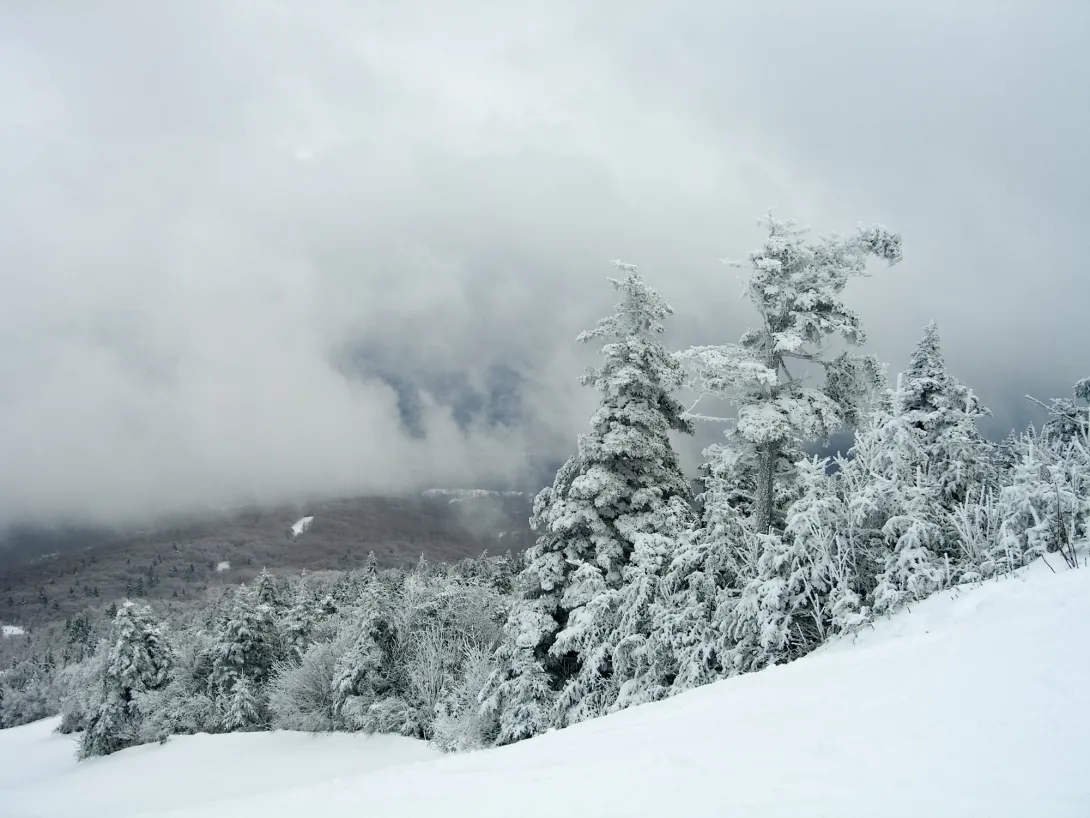 New Hampshire averages around 50 inches in the north and around 25 inches near Manchester. This additional snowfall in Vermont makes it a great destination for snow lovers looking for powdery conditions on the slopes.
Vermont's ski resorts offer a greater variety of terrain than those in New Hampshire, particularly in terms of steepness and difficulty. It's not uncommon to find expert-level trails at some of their resorts that make up a good proportion of total runs—perfect for thrill-seekers looking for a challenge.
Image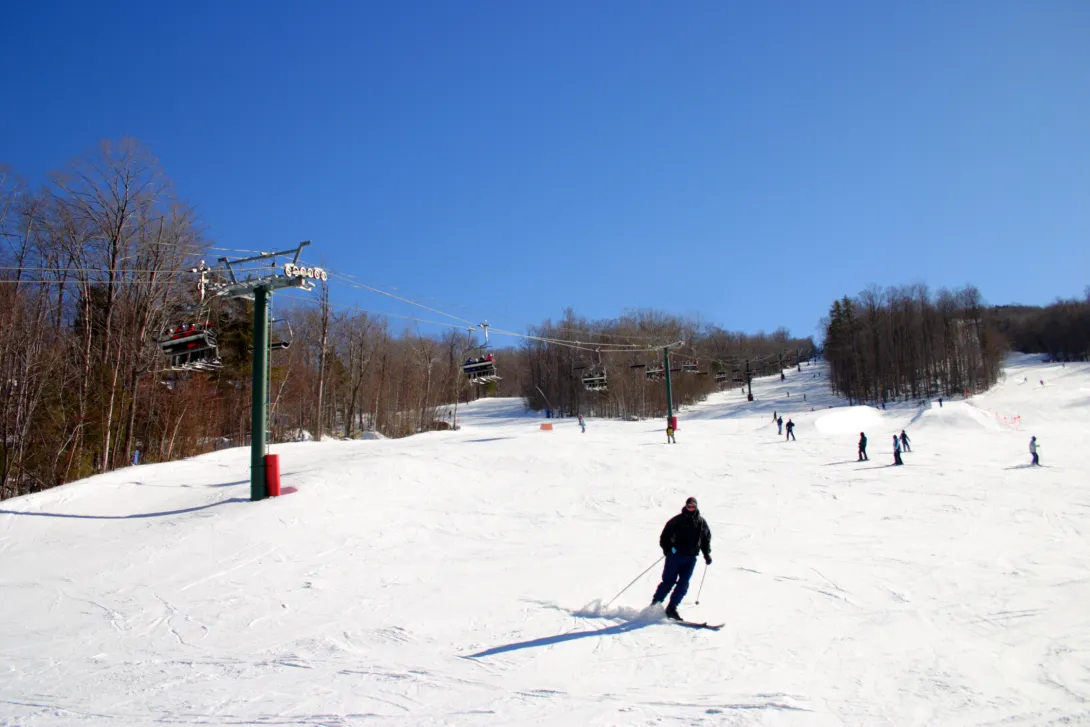 In comparison, many New Hampshire resorts have beginner/intermediate terrain occupying most of their runs; however this does allow for a variety of activities suitable for all levels of skiers and riders alike.
Both states also boast excellent ski resort amenities such as luxurious lodging, delicious restaurants, après-ski activities (including spas), entertainment venues, shops and much more. However, due to its larger size and population base compared to New Hampshire's, Vermont has more options when it comes to nightlife activities outside the resort boundaries such as bars and clubs which typically stay open late into the evening hours.
Ultimately what makes either state better than the other largely depends on individual preference—do you prefer wide open spaces with plenty of challenging terrain or an easier experience surrounded by picturesque scenery? With so many choices between Vermont and New Hampshire's ski mountains – both offering different experiences – there is sure something out there that will appeal to everyone!
So if you're looking for a great ski vacation destination, look no further than Vermont!