The last day of our trip to Okemo is like the last day of any ski trip: bittersweet.
The weather forecast was iffy, and all day yesterday everyone on the chair lift was talking about how it was going to rain and be a bad ski day. While it may have rained elsewhere, it never did here.
My plan was to hit the slopes in the morning before the anticipated bad weather.
Image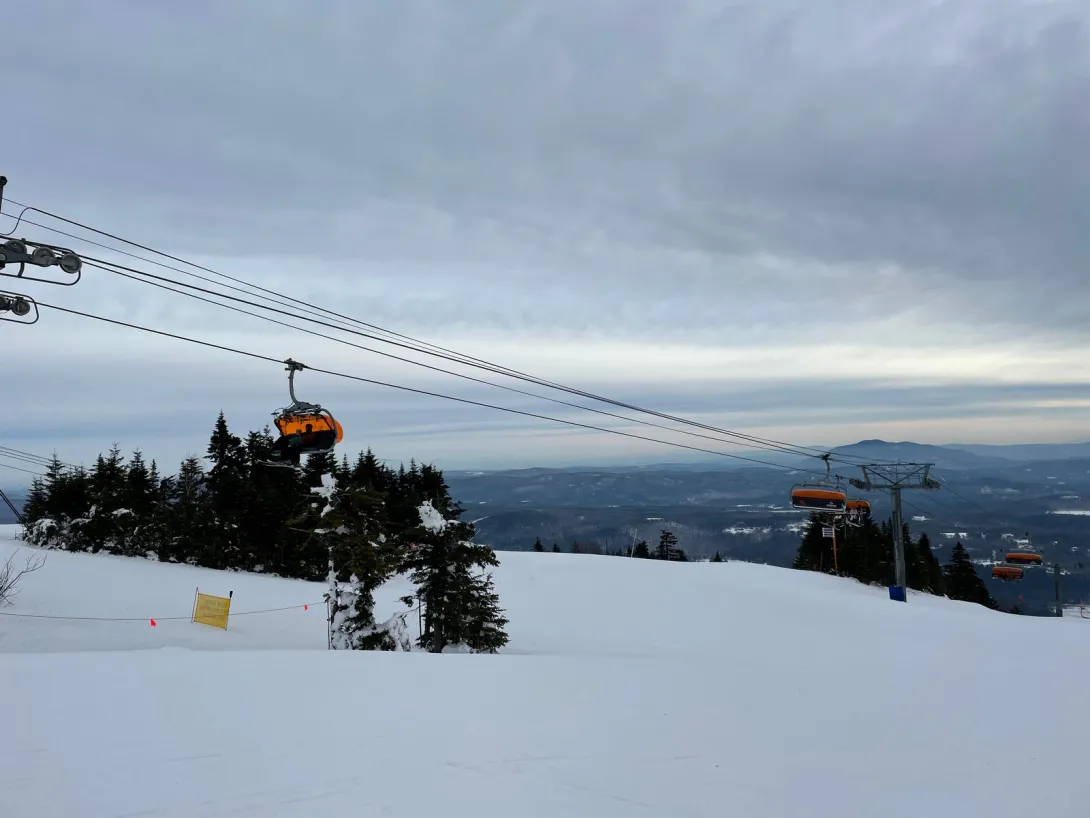 Crowds were minimal once again, re-affirming my bet on a weekday trip. There's a bit of a line when the mountain first opens at 9am, but by 9:30 or so, it's back to just a handful of people queuing up.
After a run or two, my knees started hurting because I think I was finally hitting the "I haven't skied in a year and now my muscles need a break" wall.
Image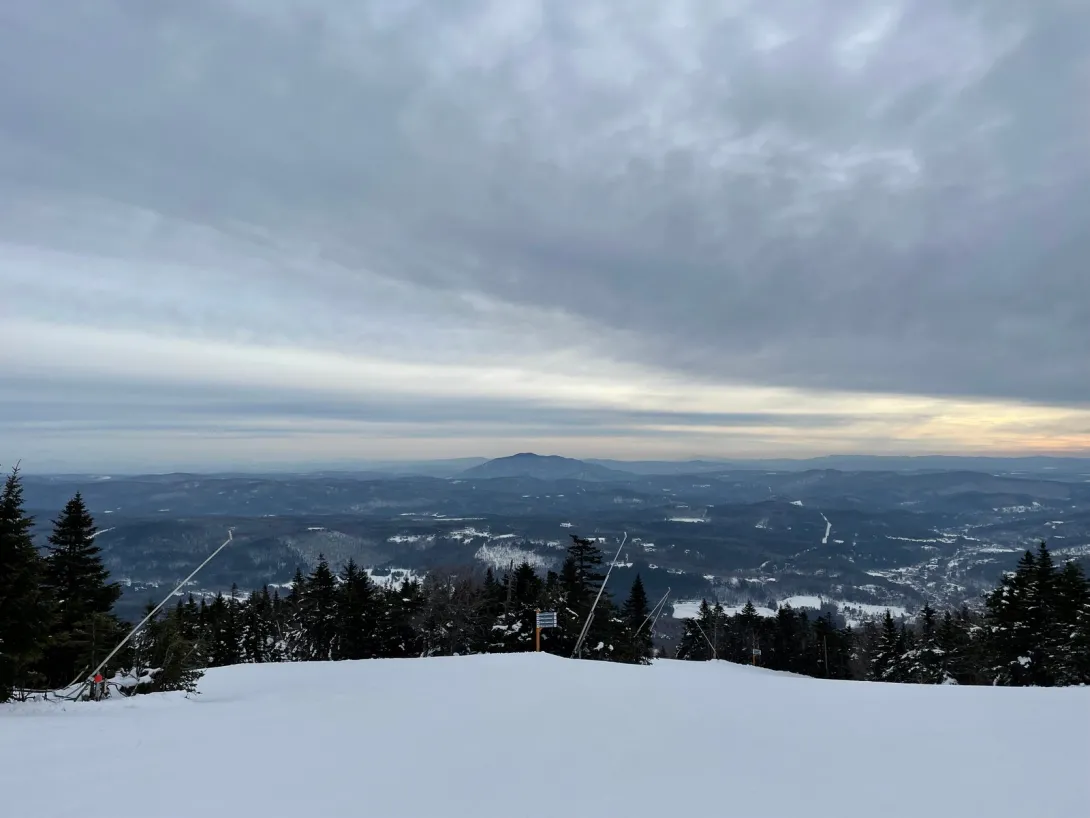 I attempted to go through it, and enjoyed pretty good conditions.  There seemed to be more snow on the trails than yesterday afternoon.  The official website said they got an inch of snow last night, but there was absolutely no snow on my car in the morning.  So I think the crew did a good job with snowmaking.
Image
I alternated between taking the Sunburst Six and Solitude Express Quad up. Whereas Sunburst Six had some semblance of a line, Solitude Express had no one waiting.  It's probably why there weren't other lifts going this week.
Image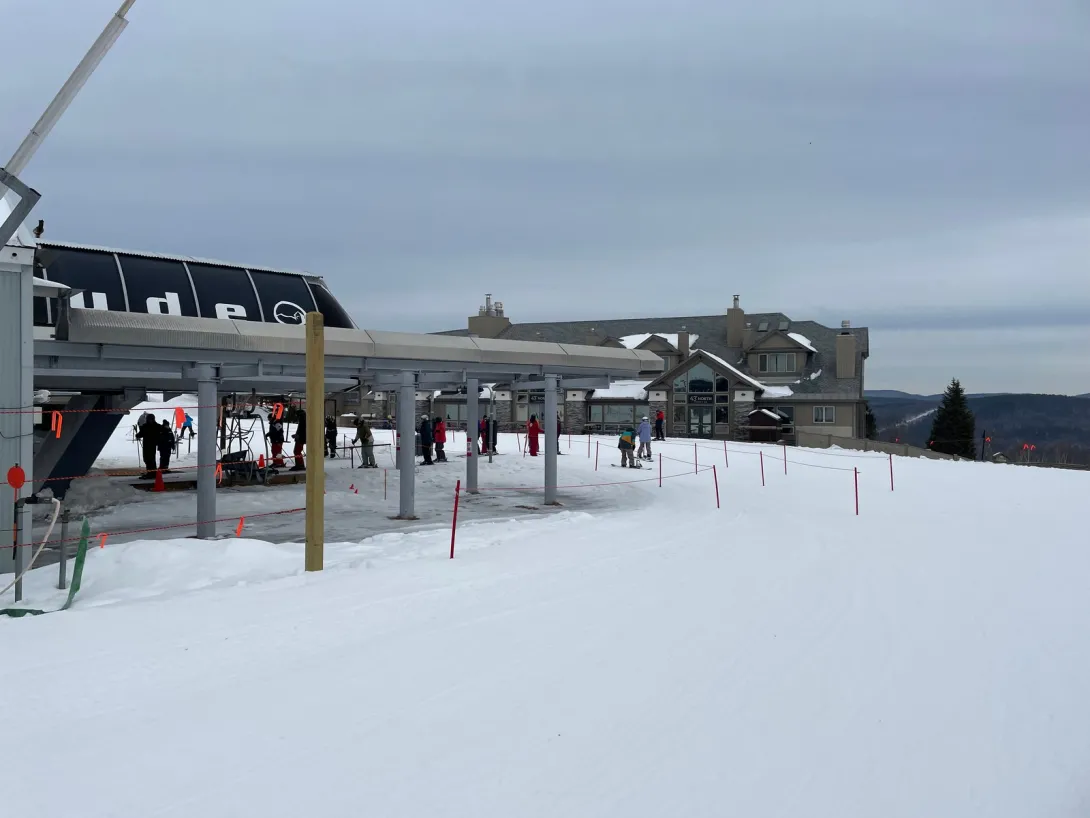 I lasted about an hour and a half and by this point I was not enjoying the runs. I looked forward to the chair lifts more than the skiing because my knees were bothering me. 
Image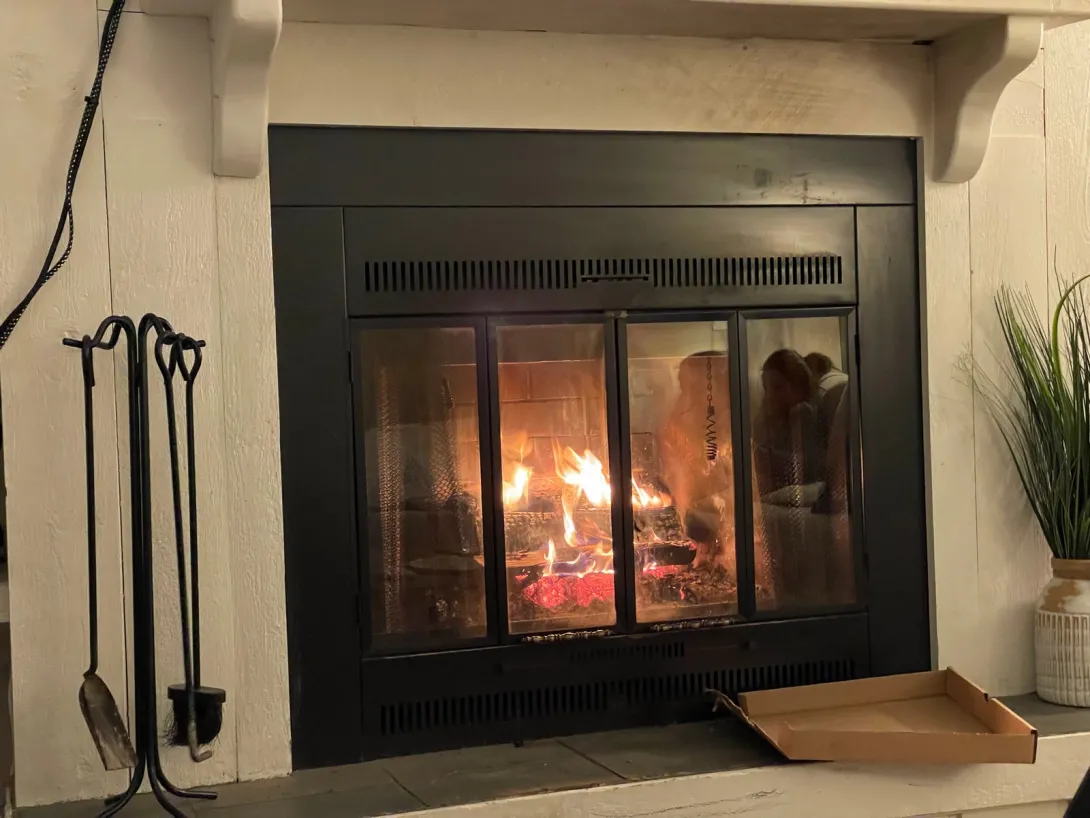 I headed back to the rental to enjoy a day by the fire and Vermont weather. 
Image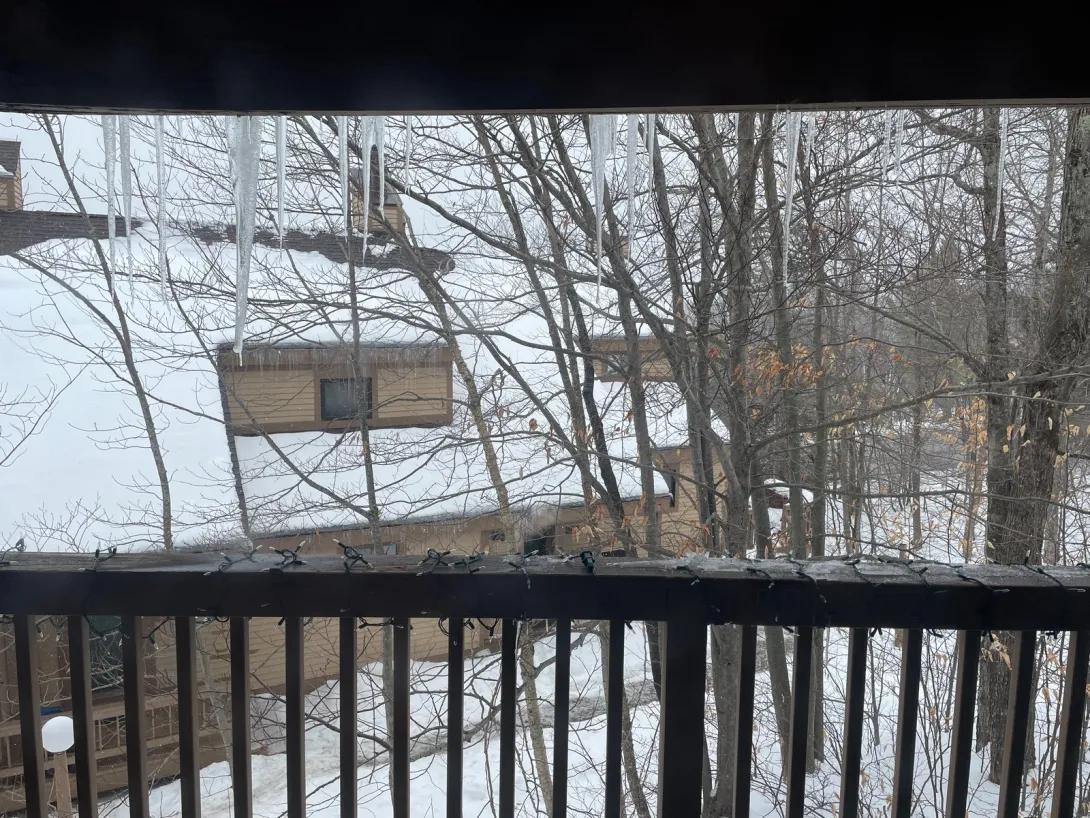 As it turned out, there was a light snow that fell after lunch. Would have been nice to ski in it, but I more than got my taste of skiing.
Thoughts on Okemo
Image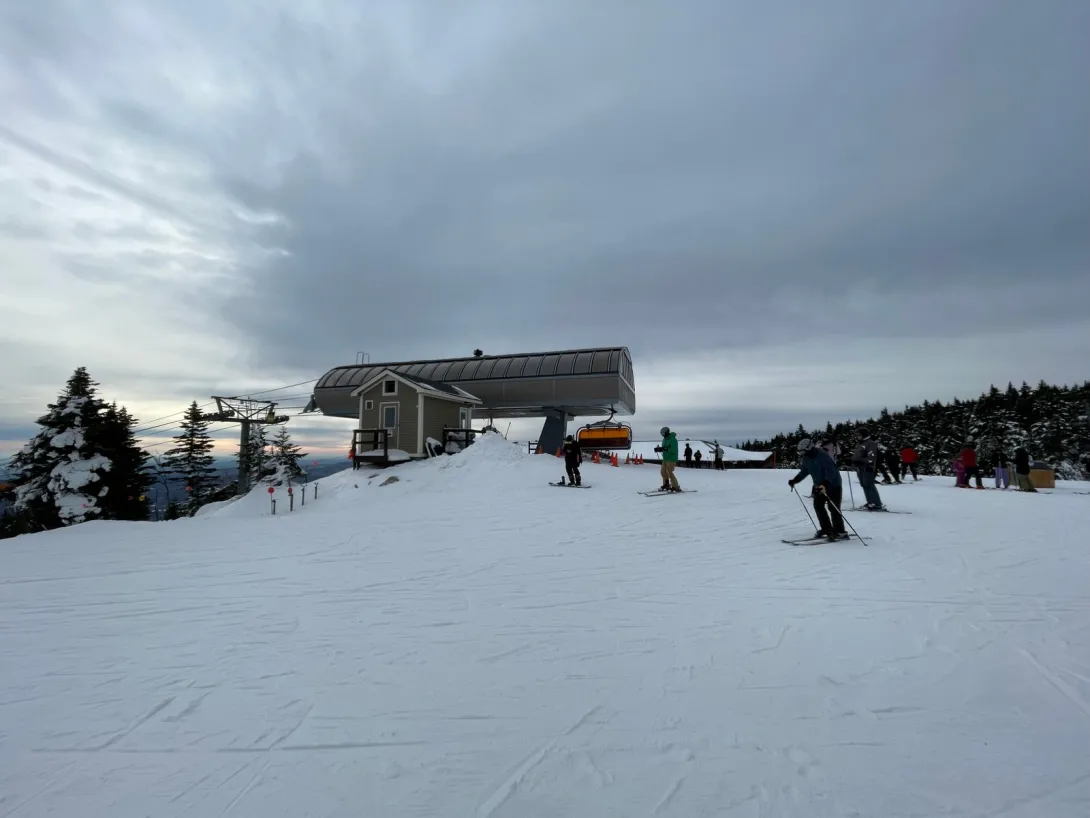 As my second time at Okemo, I really like how manageable the mountain is, in terms of getting around.
Skiing on weekdays resulted in no lines.  You can have a great ski experience just about anywhere without any lines.  I think truly the longest I waited for a chair lift was 3 minutes the entire week.
The grooming of trails was good and they definitely spent time making snow each night.
Image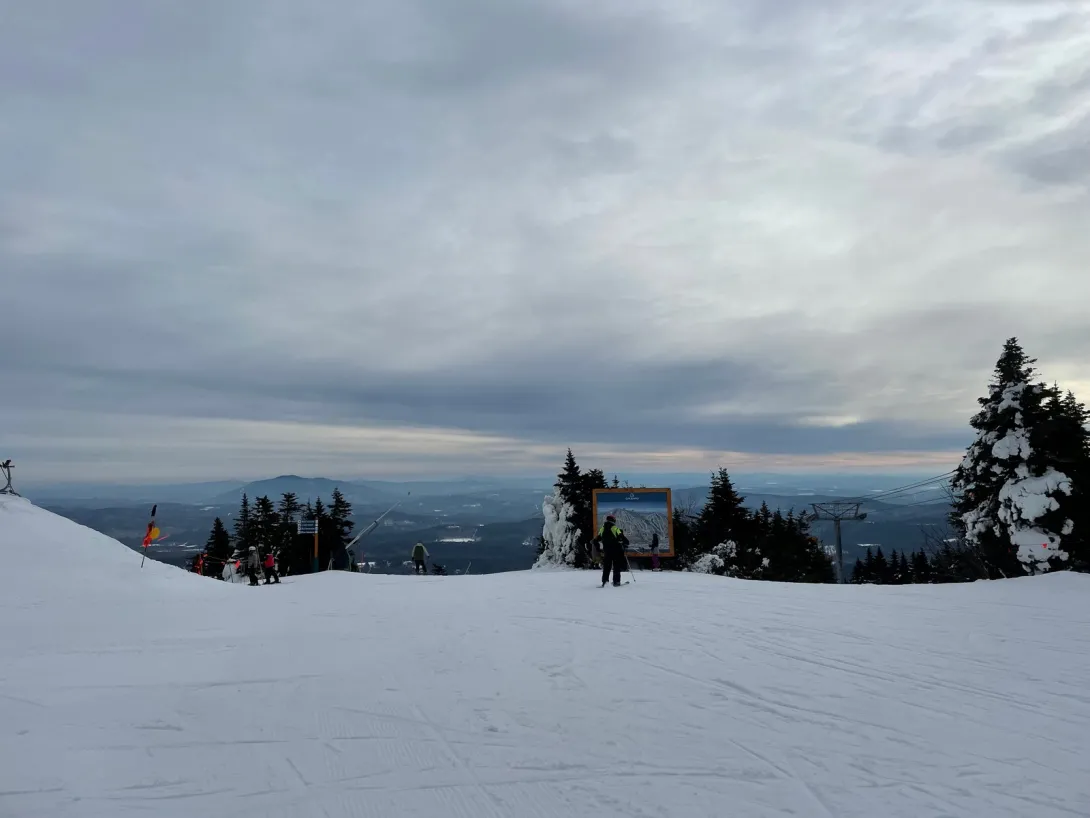 I wish more lifts were open, but given how uncrowded it was, I certainly can't fault them. But if they had a few more lifts, I would have been more adventurous in which trails I picked.  I'm not an advanced skier and don't find pleasure in death-defying trails. I just like a leisurely run and Okemo delivered on that.
If there is one thing that truly lacked about Okemo it's not Okemo itself, but the surrounding area. Ludlow is lovely, but there's nothing to do here. 
There are a handful of restaurants, a few bars, and that's about it. We aren't party animals by any means, but it would have been nice to have more apres-ski options.
As for my Airbnb rental, it was worth every penny. Not having to lug equipment from the car (both ways) and deal with the stairs leading to the mountain is why I booked it.  Not cheap, but the location was perfect and the rental itself was just what we needed.