After yesterday's injury to my finger, I was a little apprehensive about going back to ski today just because I didn't want to hurt it any more if I fell.
Image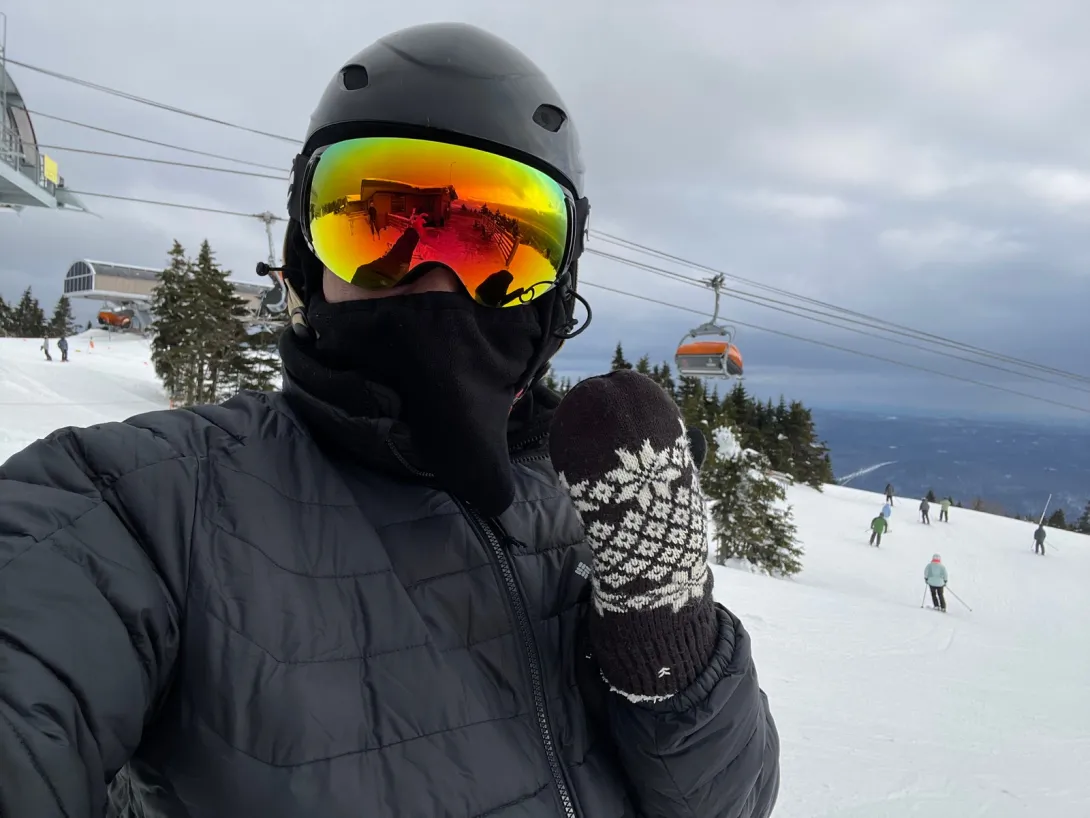 I decided to wrap the finger with both fingers around it in order to immobilize it and give it a try.  Unfortunately, I had no mittens, so I had to borrow a mitten from my wife. No points for fashion, but I'm married and don't need to impress anyone on the slopes.
I also went without poles for the first time because I couldn't grip the pole with my left hand. It was strange, but after 2 runs, I had it down.
Image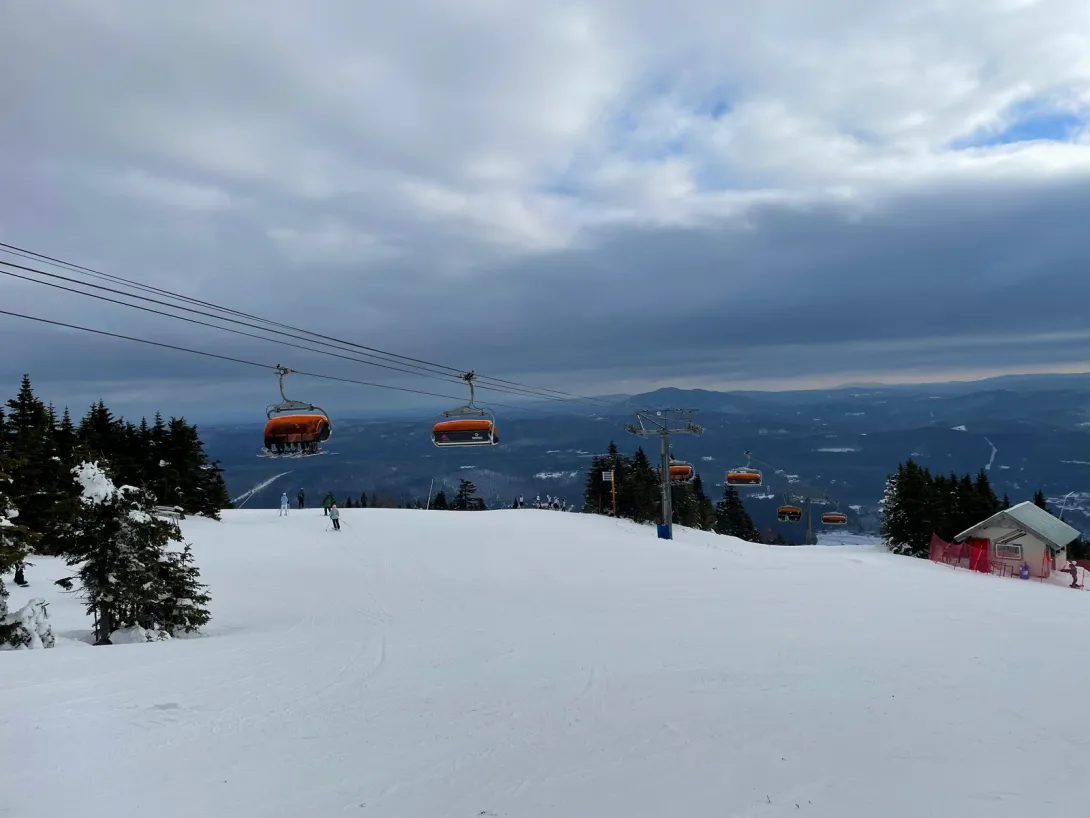 Image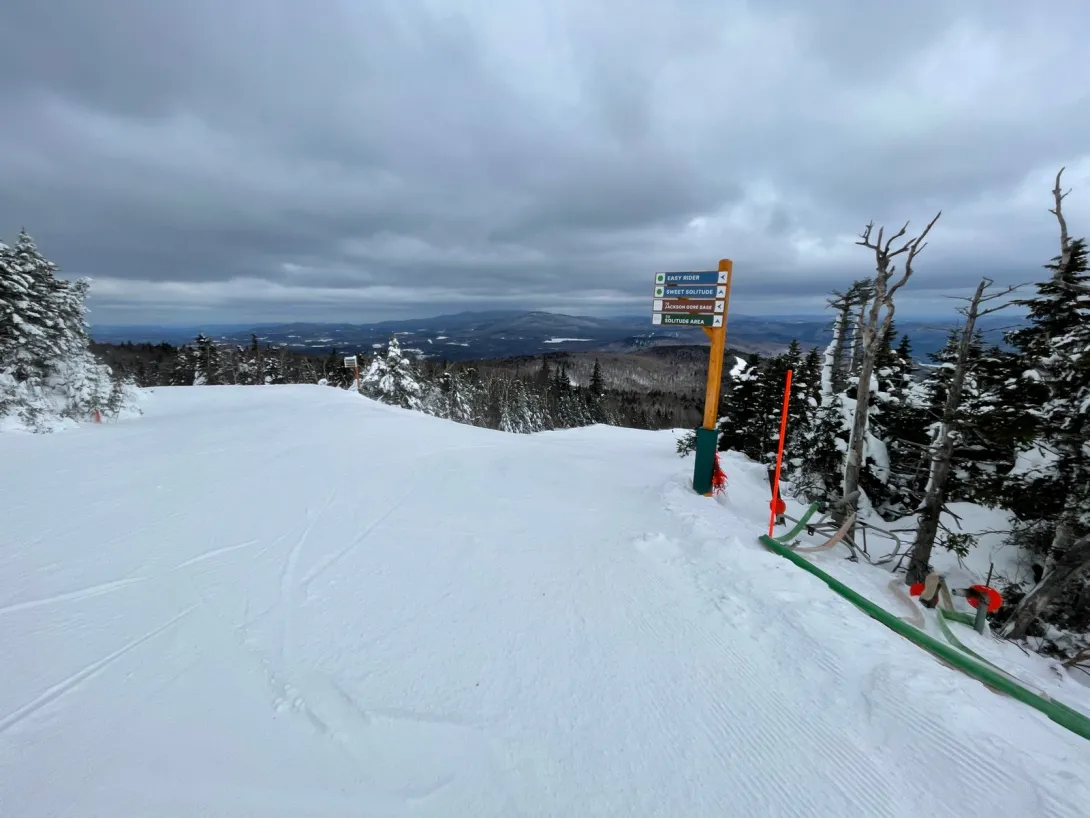 Back on the slopes, I was taking things extra cautiously because my confidence was shot after the fall.  I'm not afraid of falling, but I'm worried I'd aggravate it further so I wanted to take it easy.
Image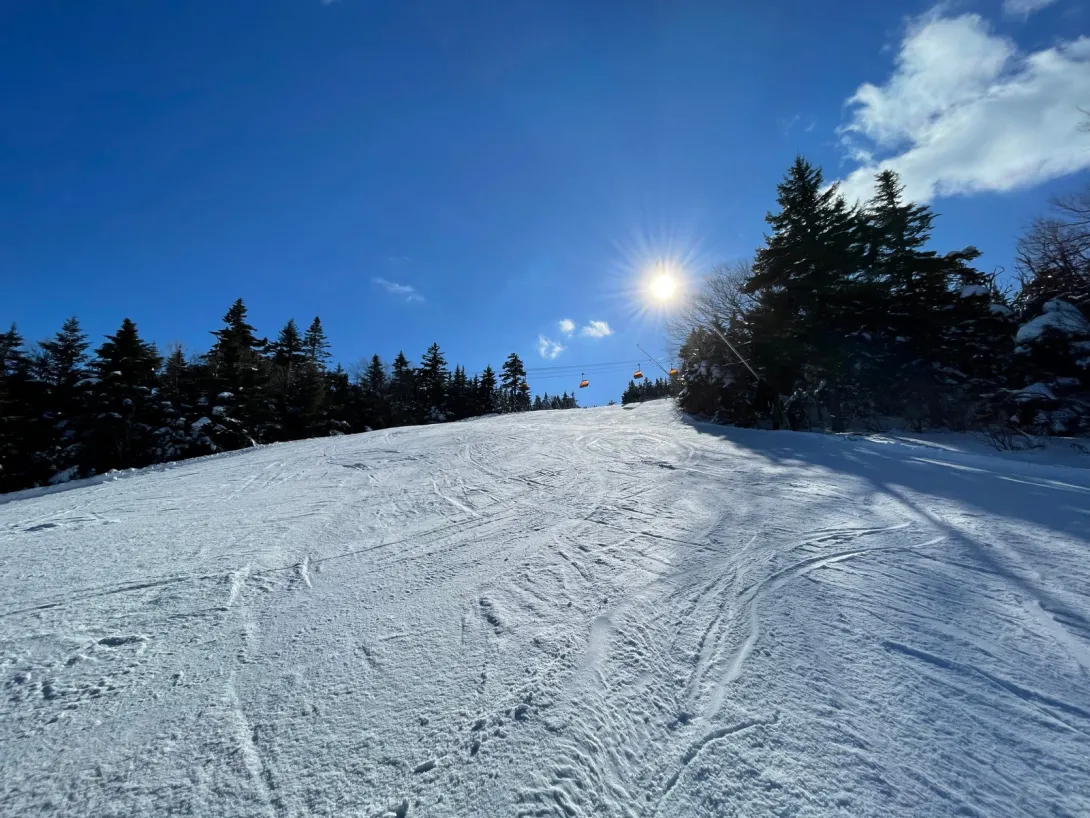 The weather today was expected to be warmer than usual, with highs in the upper 30s. Sure enough, after a couple of runs, I was feeling warm.
Lines in the morning for the lifts were minimal, but longer than yesterday.  I never waited more than 3 or so minutes, but being a single really helps in getting in faster.
Image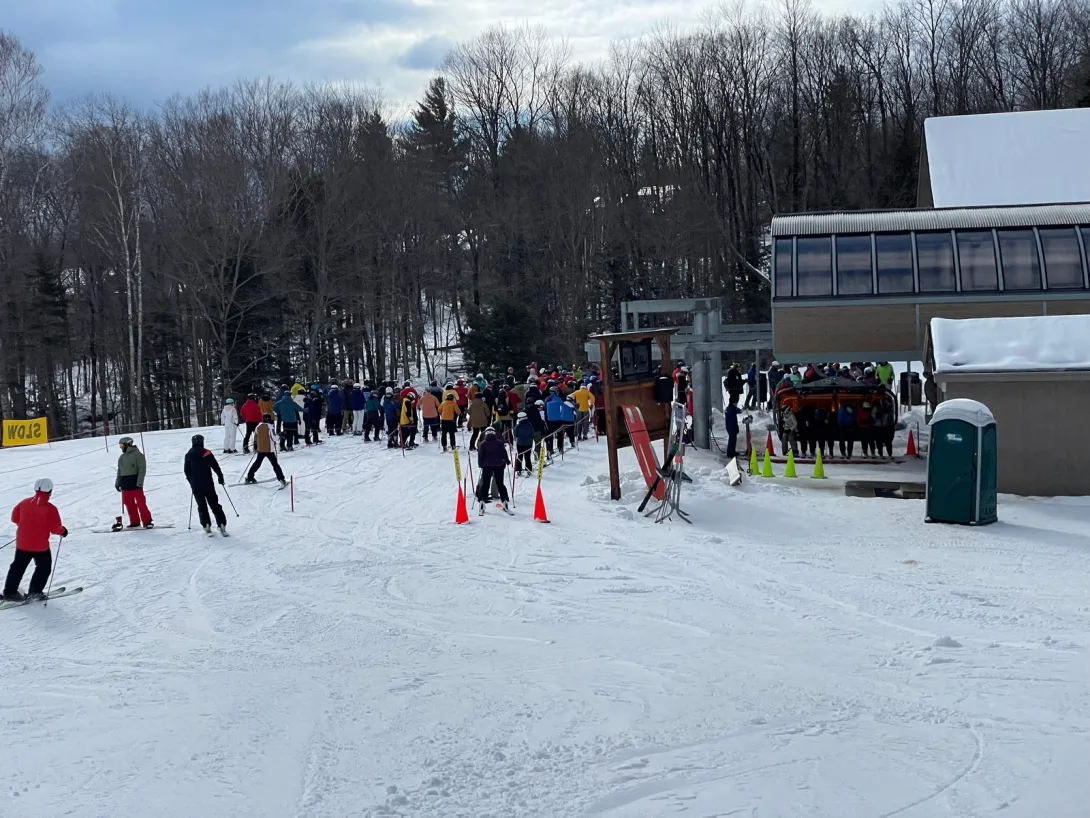 Image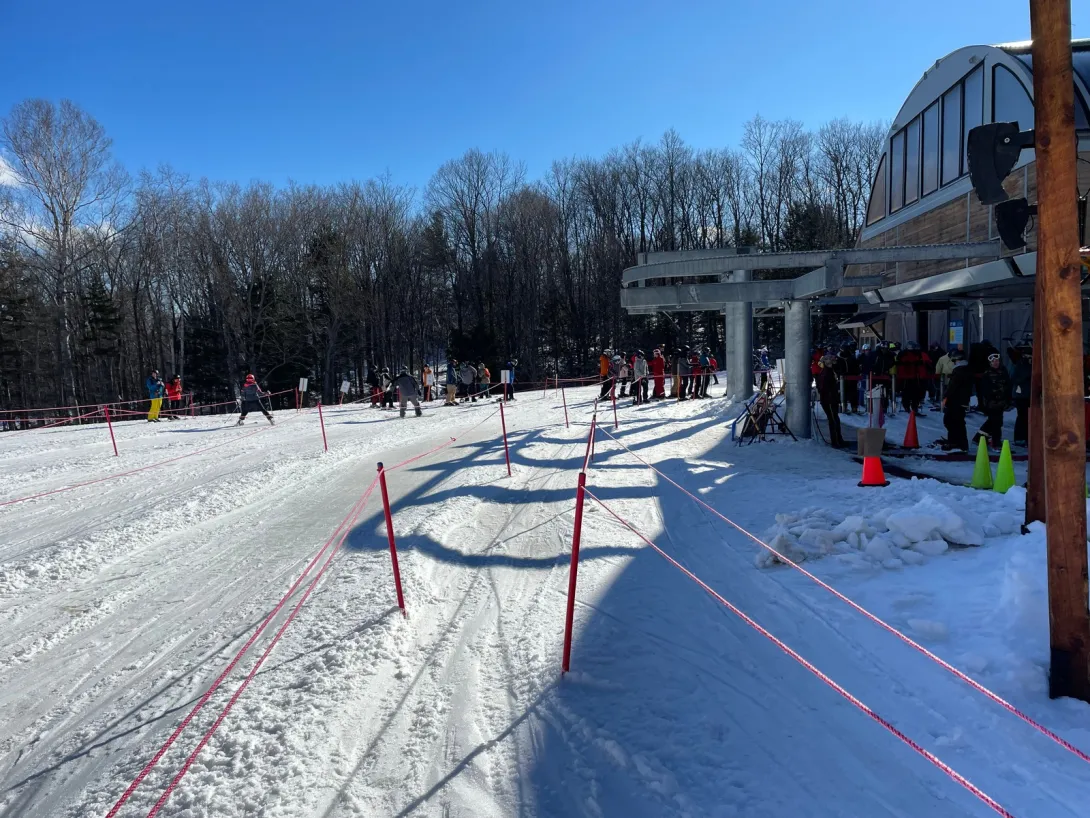 With the slightly higher temperatures and increased wind, conditions seemed a bit worse than yesterday. Okemo said it snowed an inch last night, but it didn't make much of a difference.
My morning runs felt great, and as I skied more, I gained more confidence.
Image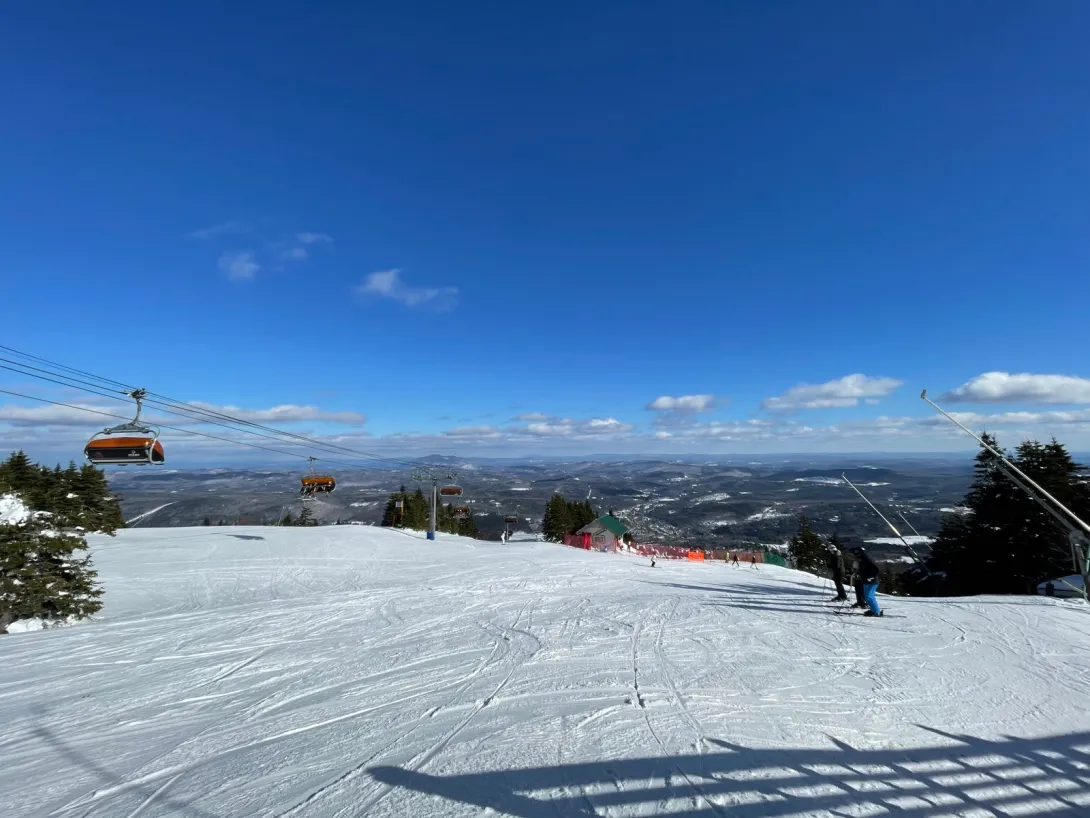 Around 11am I decided to head in for an early lunch. My left knee started to bark, and I wanted to make sure I wasn't going to fall from being tired. Plus, our rental is right on the slope, so it's easy to get back out after a rest.
Image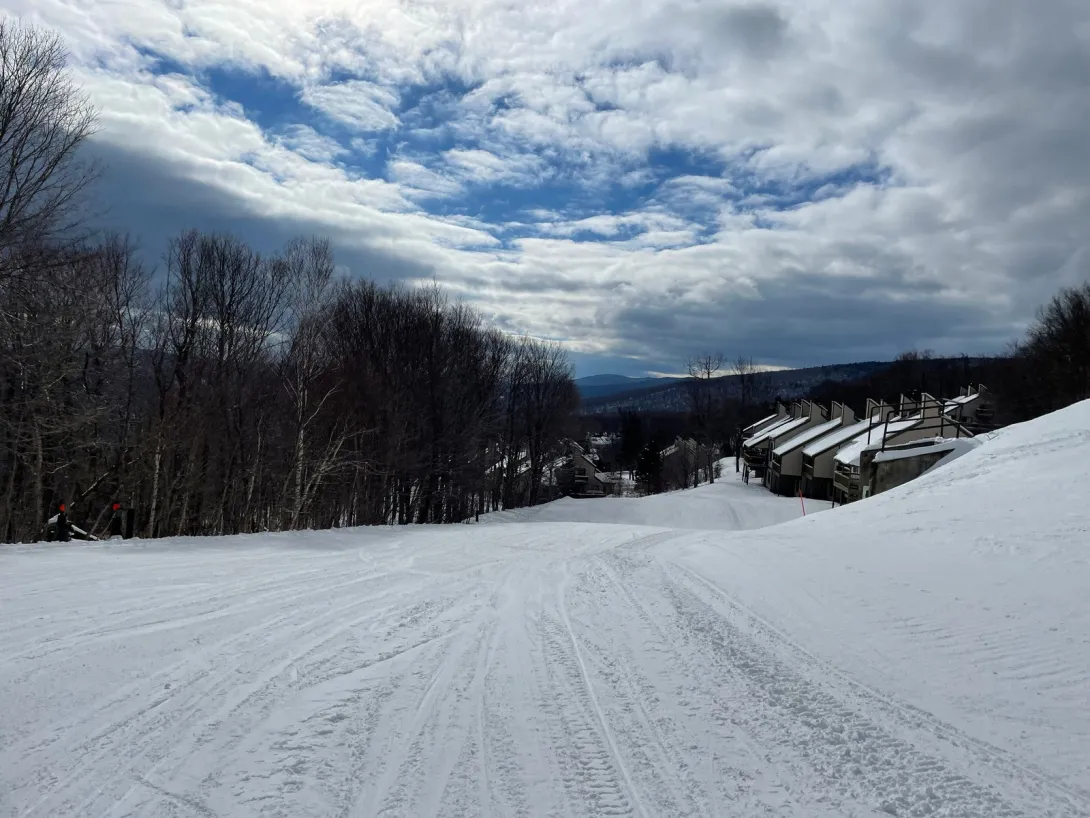 I had lunch and a short nap before heading back out again at 2pm.
This time, conditions were worse with more icy spots than in the morning. Whereas yesterday there was barely any ice, I found more icy patches along the trails. Not a big deal, but something different from yesterday.
Image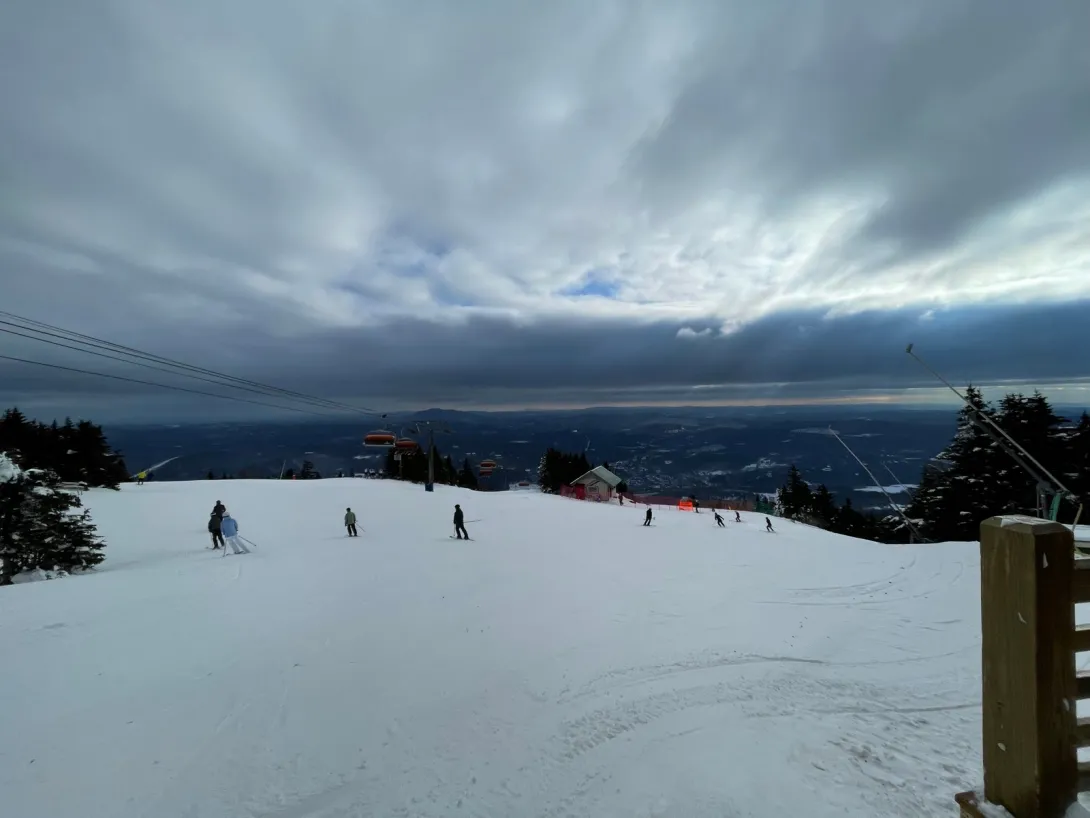 Image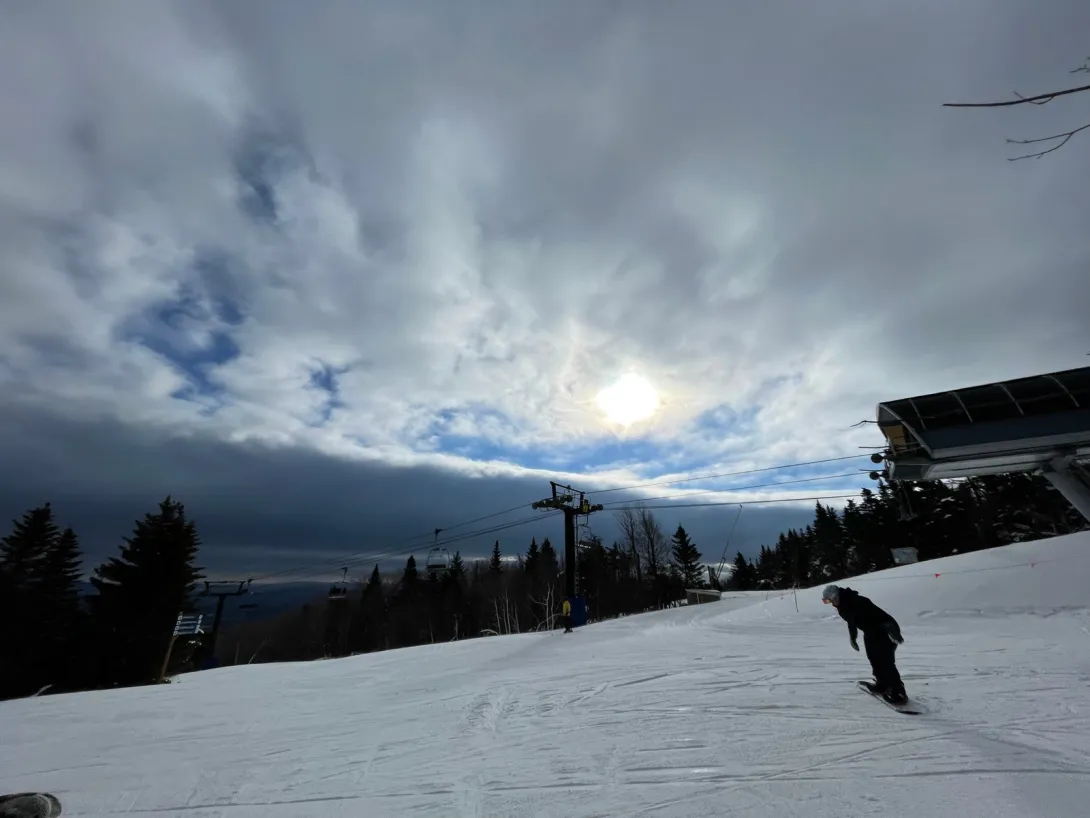 Image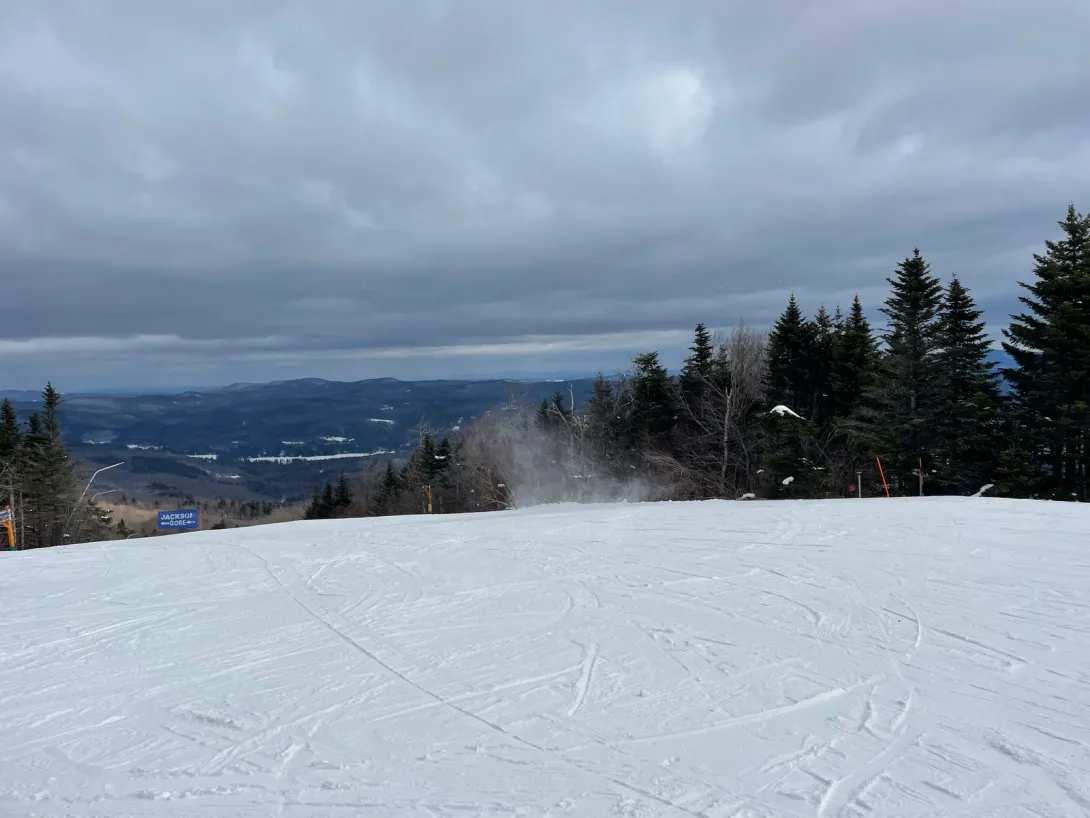 I had hoped to get more runs in, but I had some work that needed my attention, so I went back in at 3pm.
After taking care of work, we drove down to Ludlow to check out the downtown scene.
Image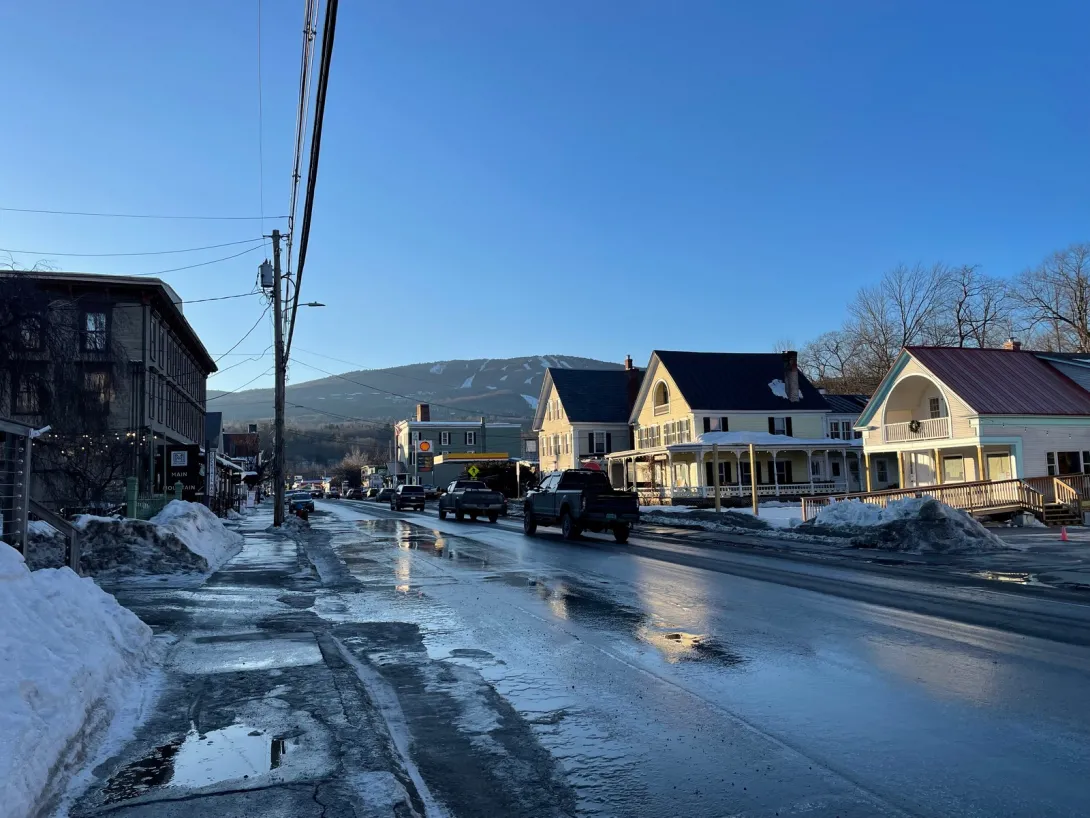 There isn't much to see and do in Ludlow, especially compared to other ski towns. The apres-ski scene is definitely not impressive.
We did some window shopping and then headed to the next town over to a brewery.
Outer Limits brewery came highly recommended online and for good reason. They had a great selection of brews and good energy.
Image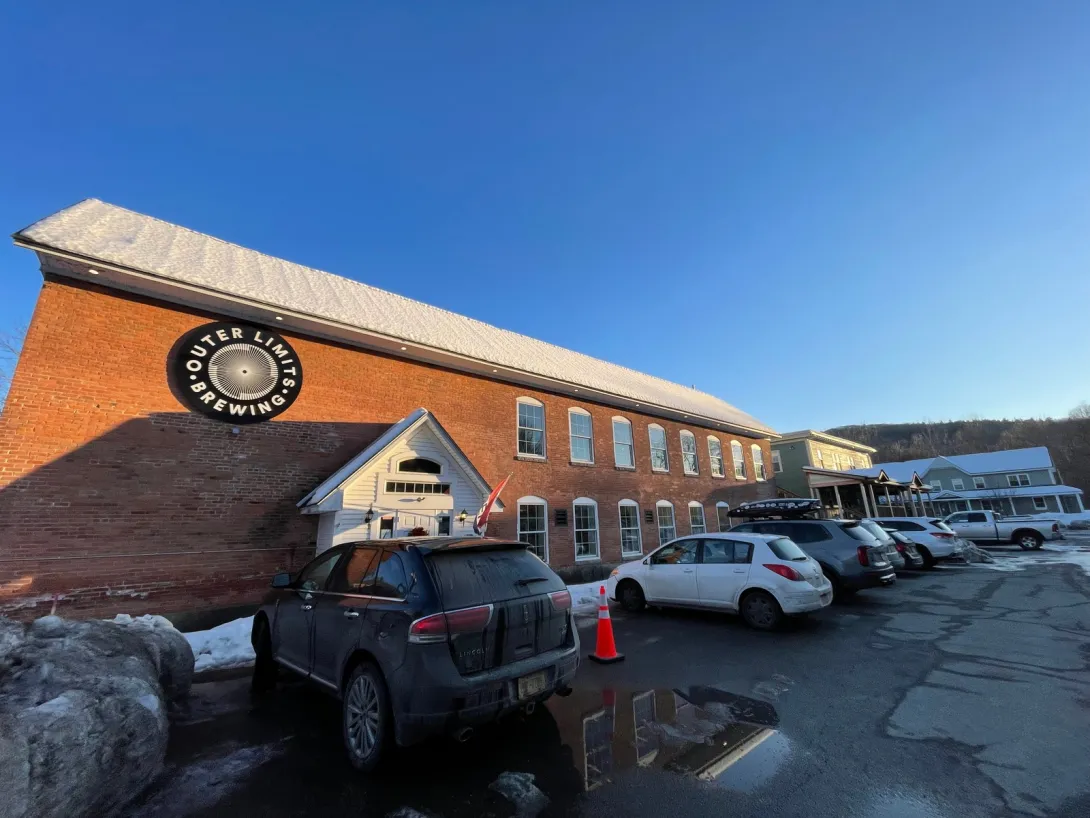 Image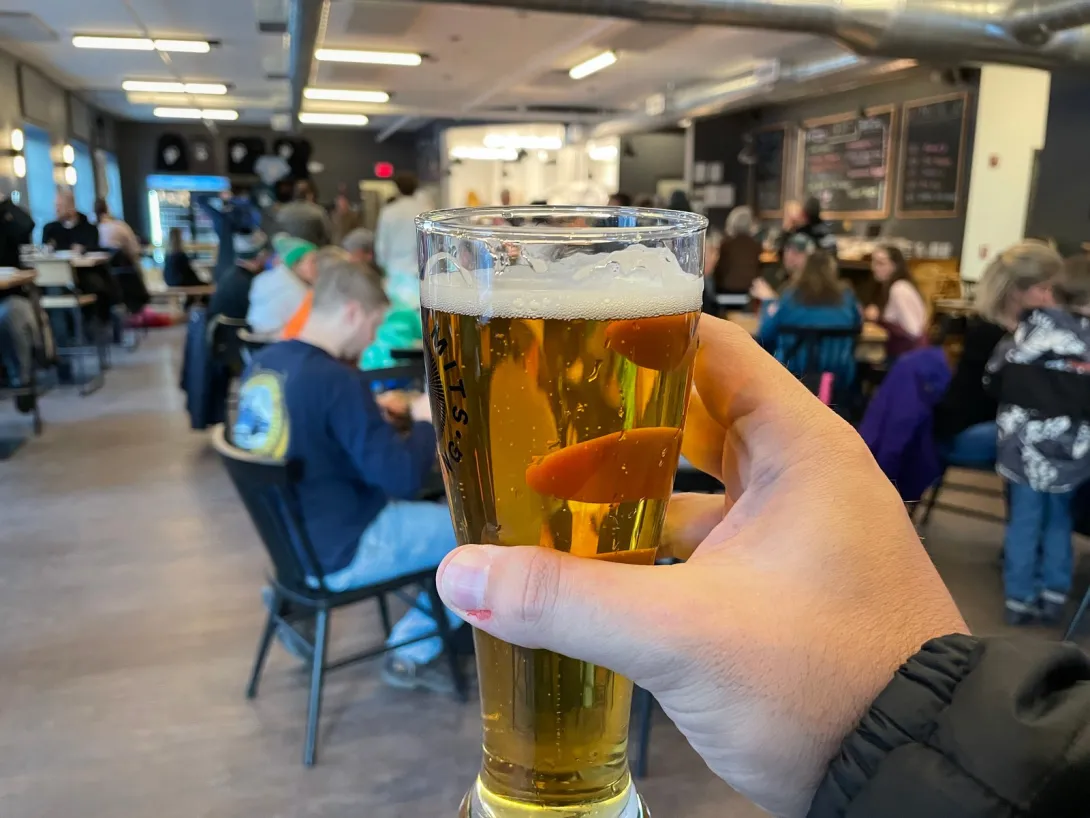 We had a couple beers and pretzels, and it was a nice way to wind down.