Wondering just how much snow Vermont gets every year?
Vermont is one of the top skiing destinations in the United States primarily because it enjoys near-optimal ski conditions each winter that are conducive to snow fall.
Vermont is well known for its snowy climate and is the snowiest state in the United States. On average, it receives 54 days of snowfall per year, with an average total of 89 inches — far more than any other state in the country.
All of this snow has made Vermont a popular skiing destination over the years. Here's a look at the snowfall amounts Vermont enjoys and why it might be a good choice for you.
Why does Vermont get so much snow?
Image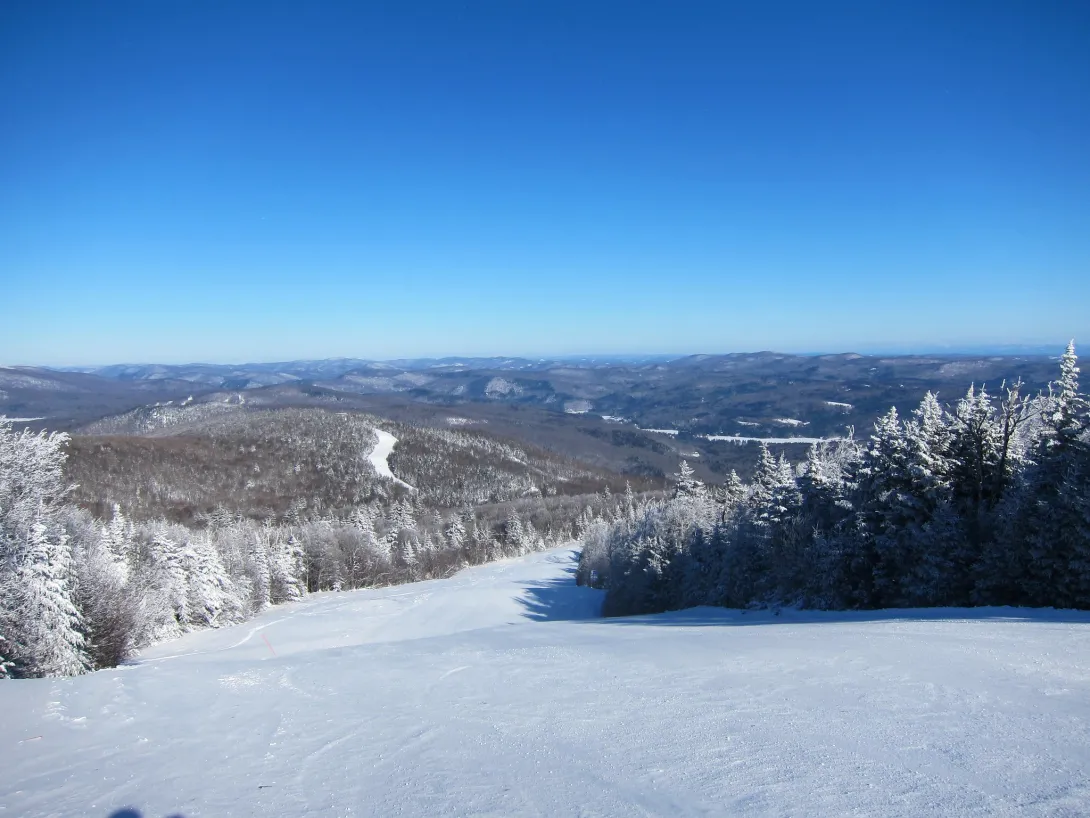 A combination of factors that come together at just the right time in order to make Vermont's winter weather work so well for skiing.
The state's location in the northeastern United States gives it access to cold air from Canada, while also being close to large bodies of ocean water which can increase humidity and precipitation. 
Vermont also sits on higher elevation than most states, meaning it often gets hit by heavier snows and colder temperatures than surrounding areas do. Of course, mountainous terrain allows for greater snow accumulation.
Image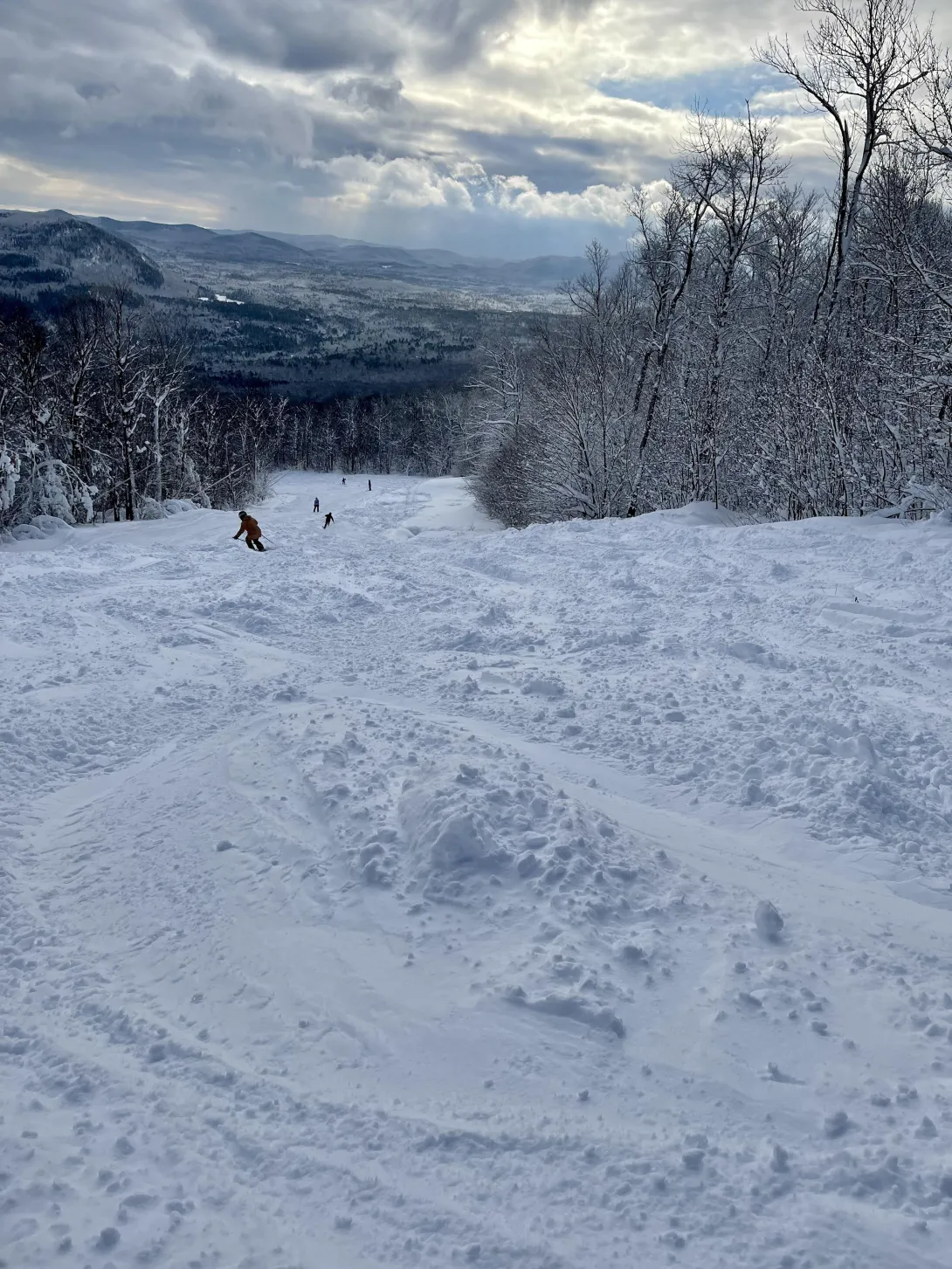 Vermont often experiences temperature inversions — when warm air passes over cold air — which cause heavy clouds that result in extended periods of snowfall or rain.
Green Mountains and skiing
Image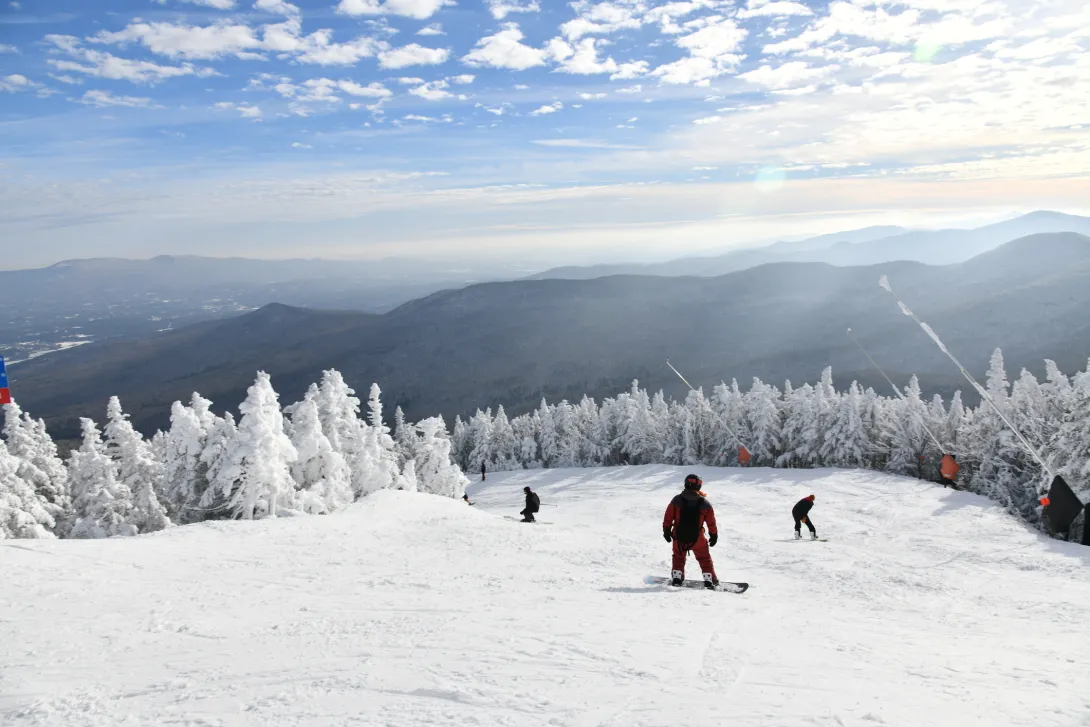 The Green Mountains of Vermont have an effect on the amount of snowfall the region experiences.
The direction of the winds have a great deal to do with it snowing as much as it does, as the mountains are oriented in a general north-south direction. This orientation allows for cold air from northern winds to be funneled into the southern side of the range, causing increased temperatures and greater levels of snow. 
Moreover, the Green Mountains' height also plays a role in contributing to snowfall amounts due to the upslope effect when winds move up mountainsides -air cools and moisture condenses at higher elevations resulting in more snow. 
Image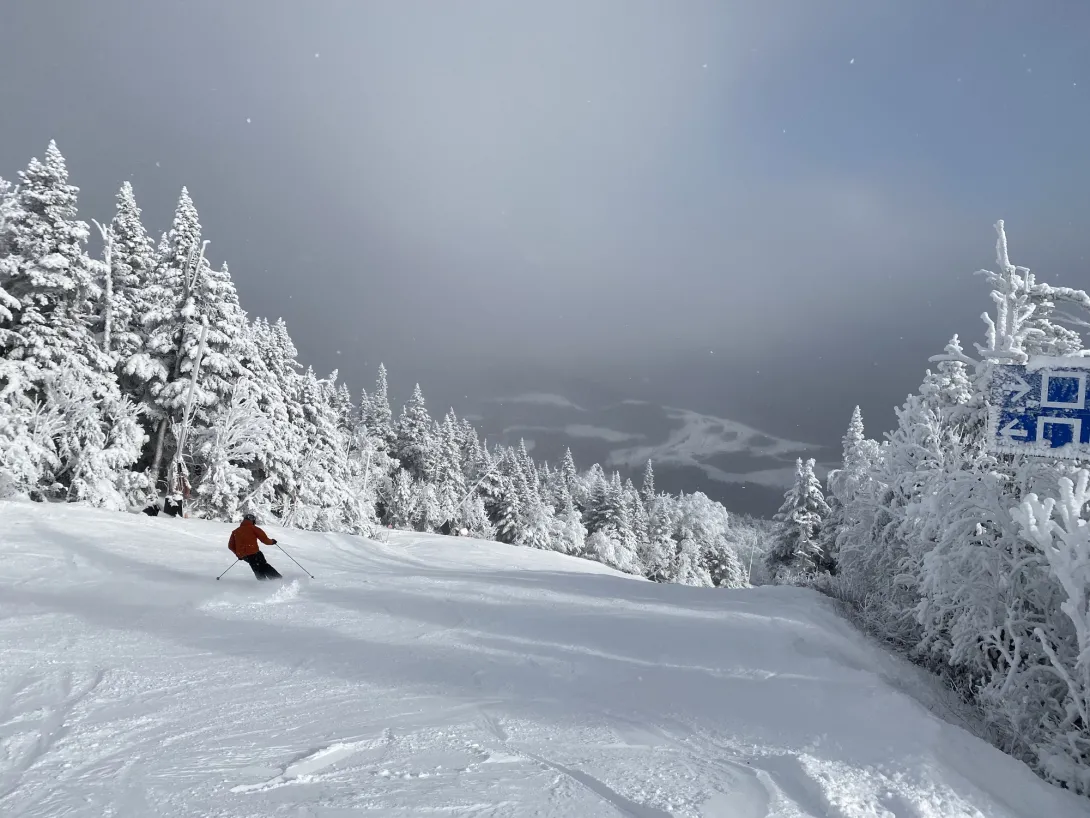 When colder air passes over mountain ridges it can force warm air from lower elevations upslope, leading to more condensation and more snow accumulation.
Vermont Snowfall by Mountain
Image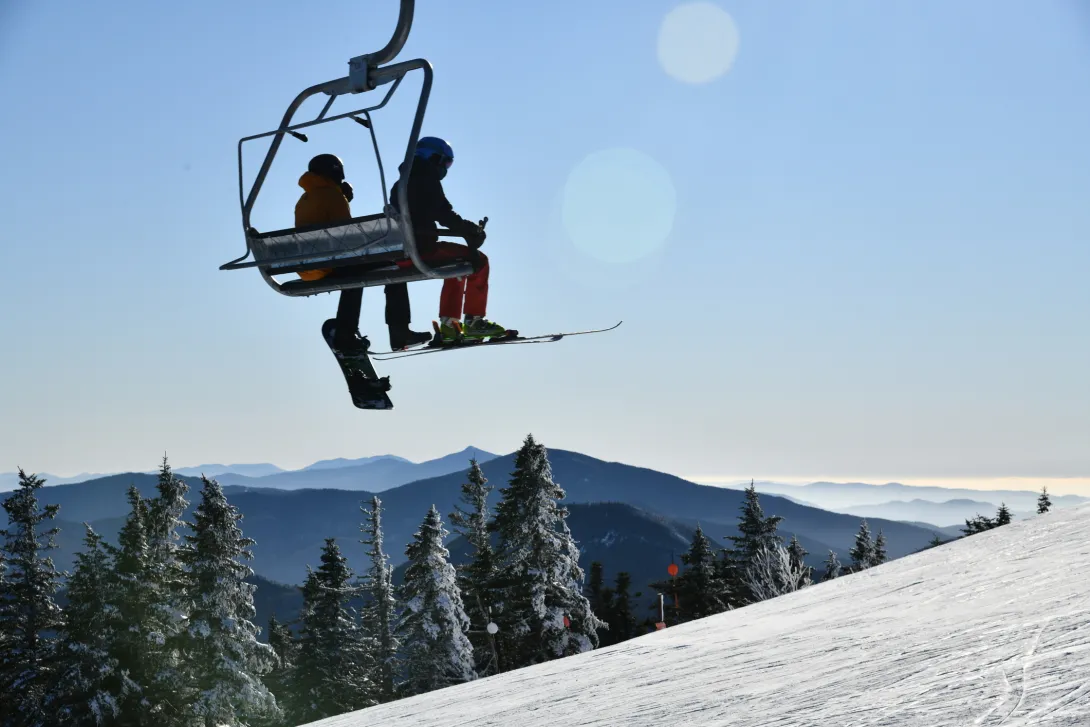 Here's the total snowfall for the season in 2021-2022
Bromley: 69"
Jay Peak: 273"
Killington: 141"
Magic Mountain: 67"
Mount Snow: 89"
Okemo: 120"
Pico Mountain: 61"
Saskadena Six: 51"
Smuggler's Notch: 178"
Stowe: 194"
Sugarbush: 188"