In February 2023, I spent 4-nights at a condo right on the slopes at Okemo Mountain in Ludlow, Vermont because I wanted to make the most of my ski trip by staying in a convenient place to facilitate skiing.
Between Airbnb and VRBO, there are dozens of rentals, but I wanted one that offered me ski-in, ski-out privileges so that I could easily hit the slopes without having to get in a car or bus.
Prices for ski-in ski-out rentals aren't cheap, with nightly rates starting on average around $400 per night. Some of the bigger homes can command prices of around $1,000 per night, especially over holidays.
Image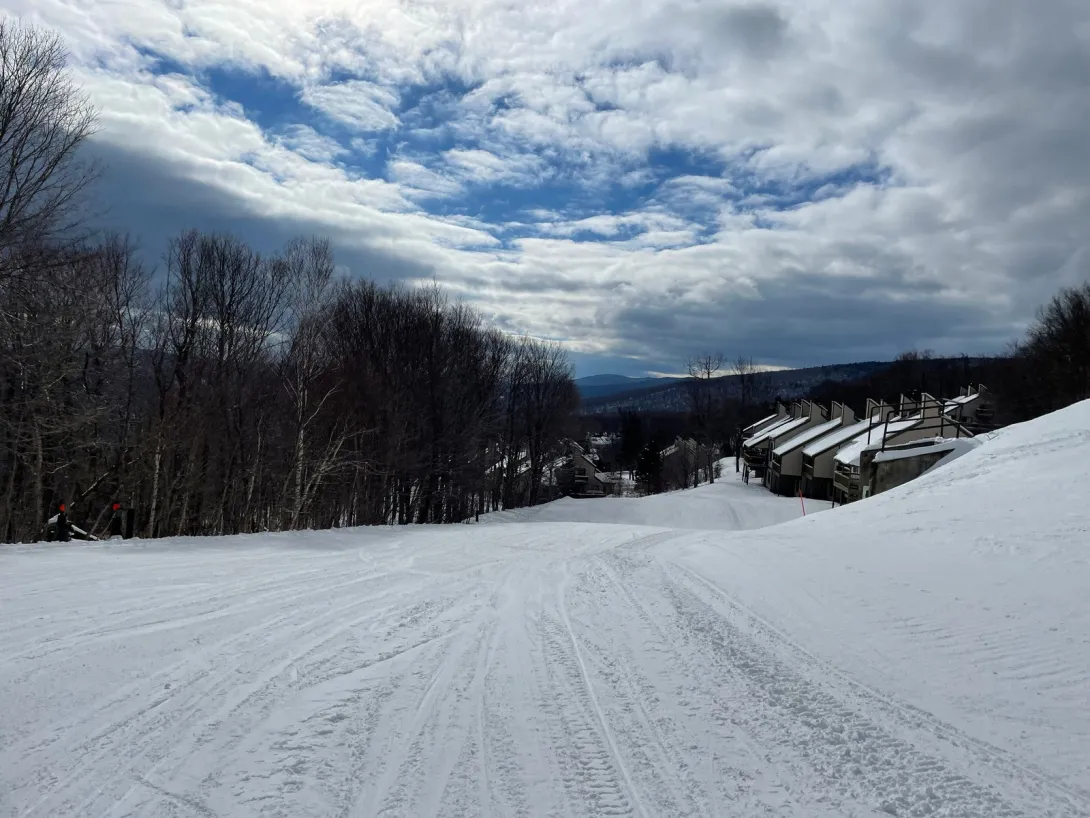 While these rentals aren't cheap, they offer the ideal way to ski so that you're spending more time on the mountain than getting around.
I chose a condo located on the Sachem trail, which is about 3/4 up the mountain at Okemo.  I found the listing on Airbnb, but it turned out to be a unit managed by Vacasa, which is a popular vacation home rental company among ski resorts.
This 2-bedroom unit cost $436.24 per night, which brought the cost to $2,344.67 when you add in all the taxes and fees for the four nights. This is a significant value compared to a weekend or holiday.
Image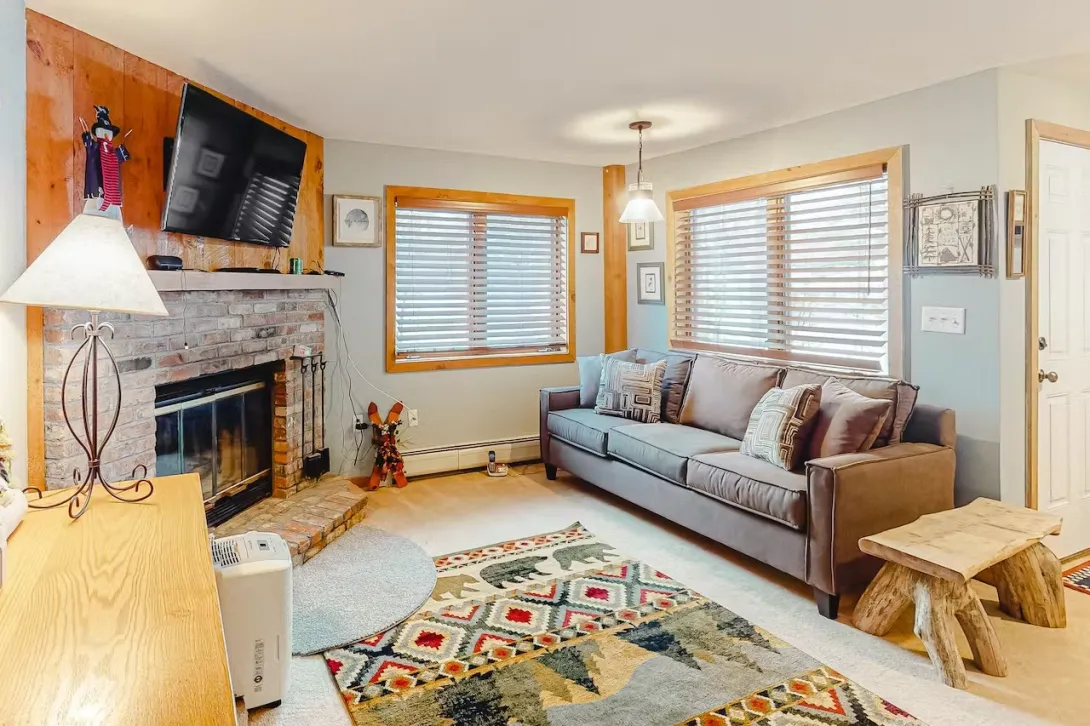 I had stayed in a similar condo at Okemo last year, but that one was located towards the base of the mountain on the Kettlebrook trail.  That unit also had older furnishings, based on what I could tell from the photo.
There are many rentals on the Sachem trail, which runs on the west side of the main face of Okemo. 
Some units are truly ski-in, ski-out, while others require a short walk.  There are other units further back serviced by a shuttle.
Image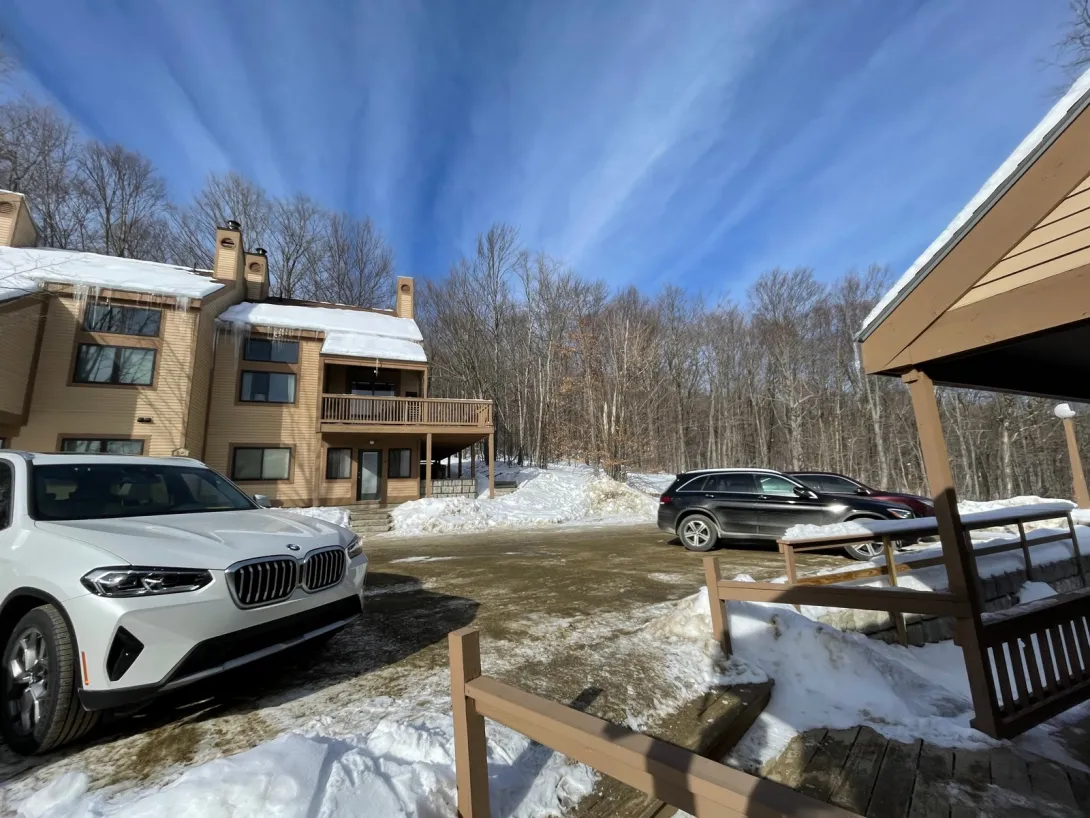 While the Airbnb listing said it was a "Ski-in/out condo", you had to walk across a very small gravel parking lot to reach the ski trail.  We're talking maybe 50 feet, so it was close enough for my purposes.
Checking into the unit, I wasn't expecting a brand new set up as most of these rentals have been there for a while.
I was emailed instructions to unlock a key box near the door, which worked flawlessly.
Image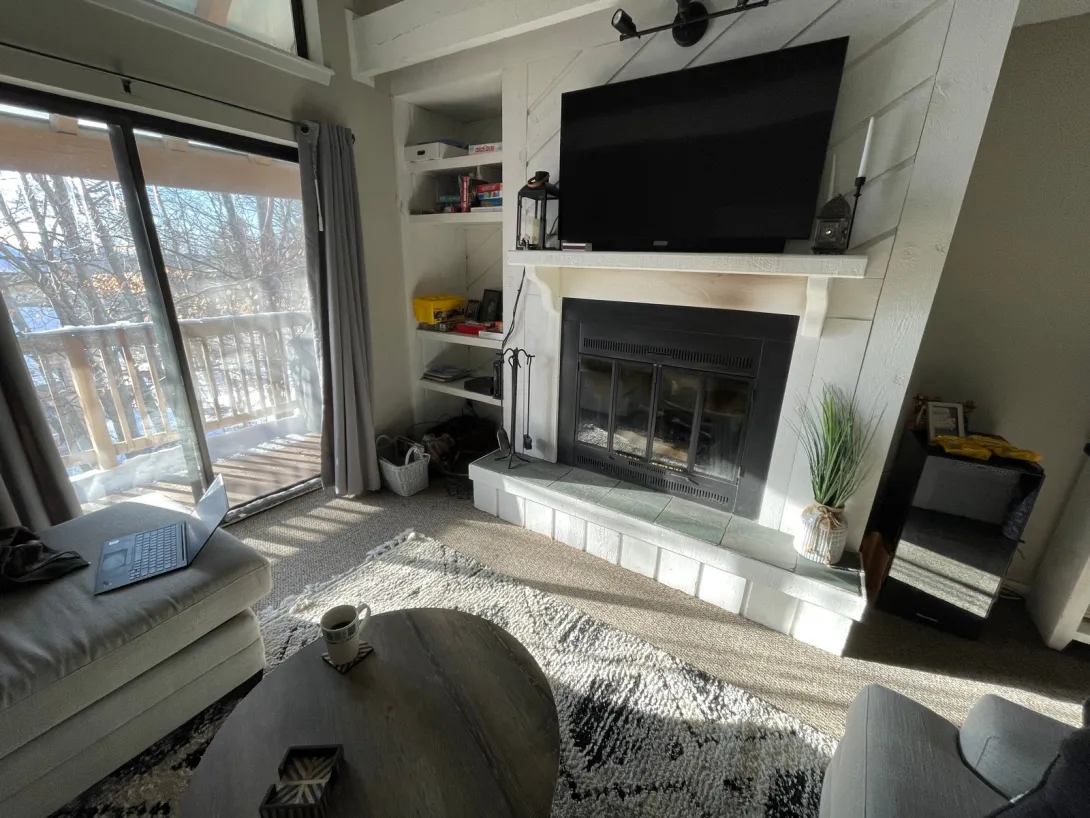 Once inside, I saw a nice set up that featured a living room, dining room, kitchen, laundry area, and balcony.
I didn't book this unit because it was ornate; Rather, I wanted a suitable and clean rental that would allow maximum skiing, especially if I wanted to stop in for a bite to eat or to use the bathroom without compromising the entire ski plans.
Image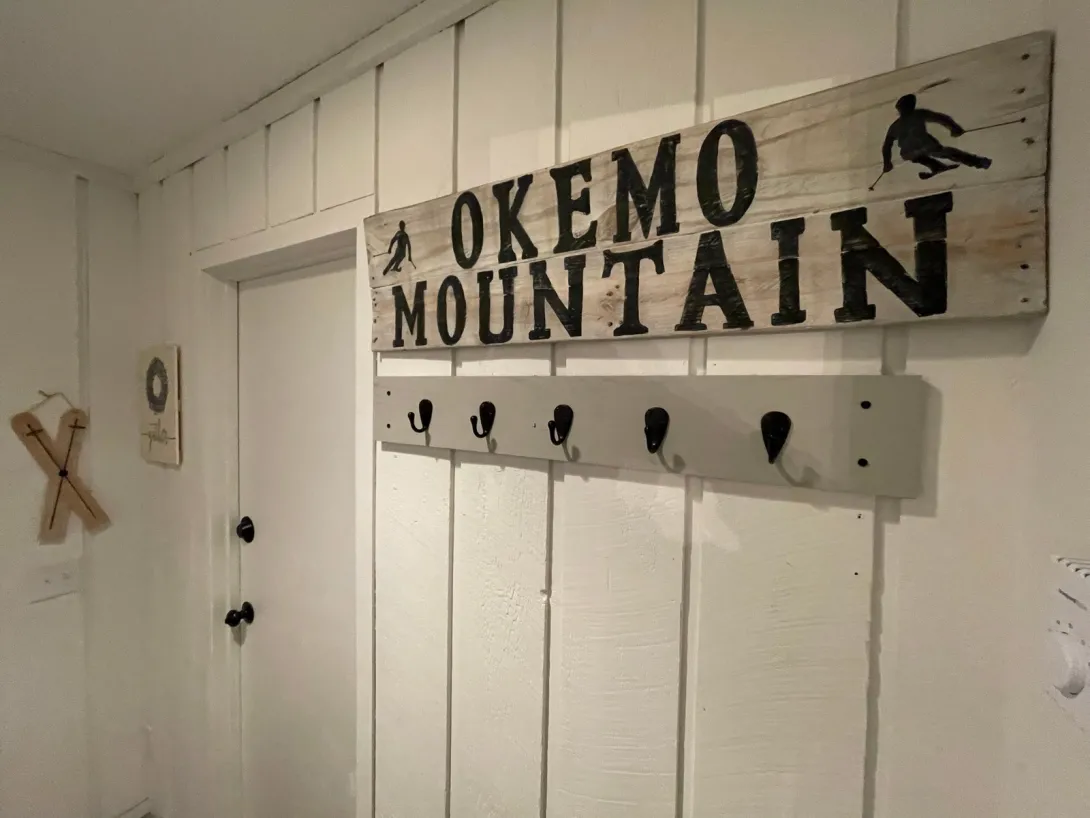 The master bedroom had a queen bed and full bathroom that also opened up to the living room.
The second bedroom had a few beds, which meant it was ideal for kids.
The living room had a great couch that was quite comfortable.  Opposite it was a fireplace, which had as much wood as we needed right outside the door to the unit.
Image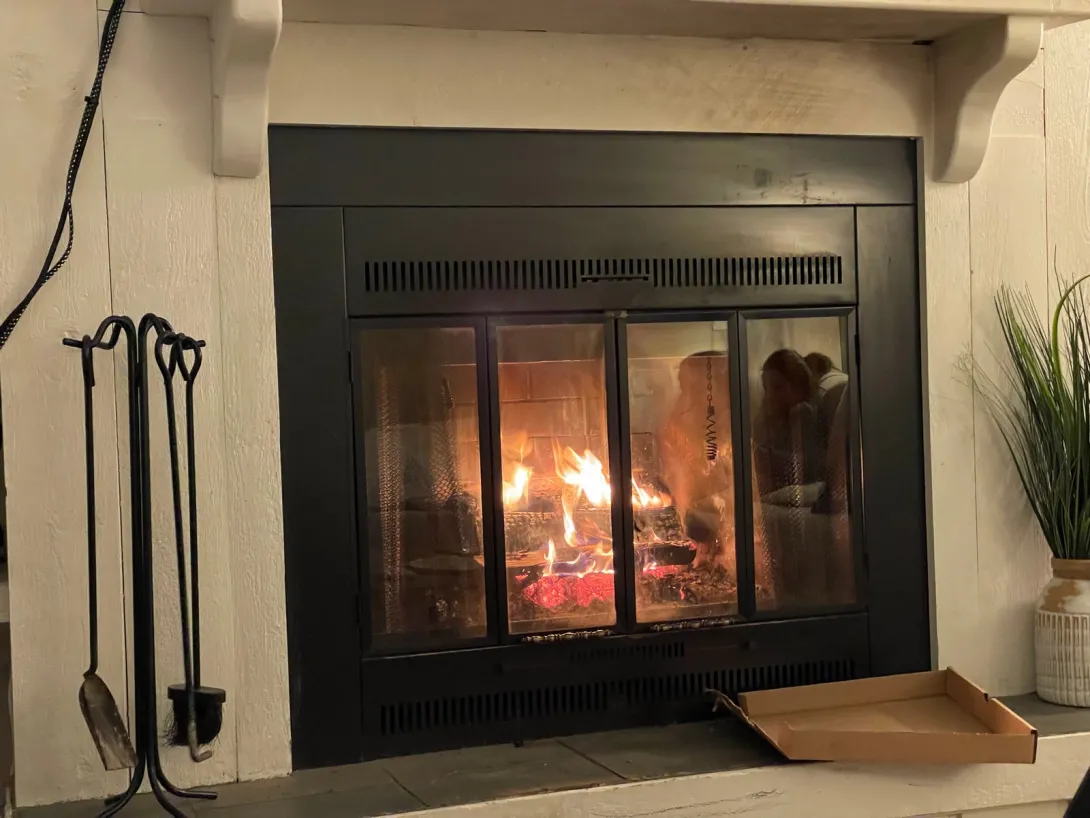 The fireplace was functional, but the flume and other ways to keep heat in once the fire is going were broken.  This meant the fireplace was more aesthetically pleasing than a way to heat the room.
The balcony had a chair and grill, but the sliding glass door appeared to be broken and we couldn't figure out how to open it without possibly breaking the door, so we left it alone.
Image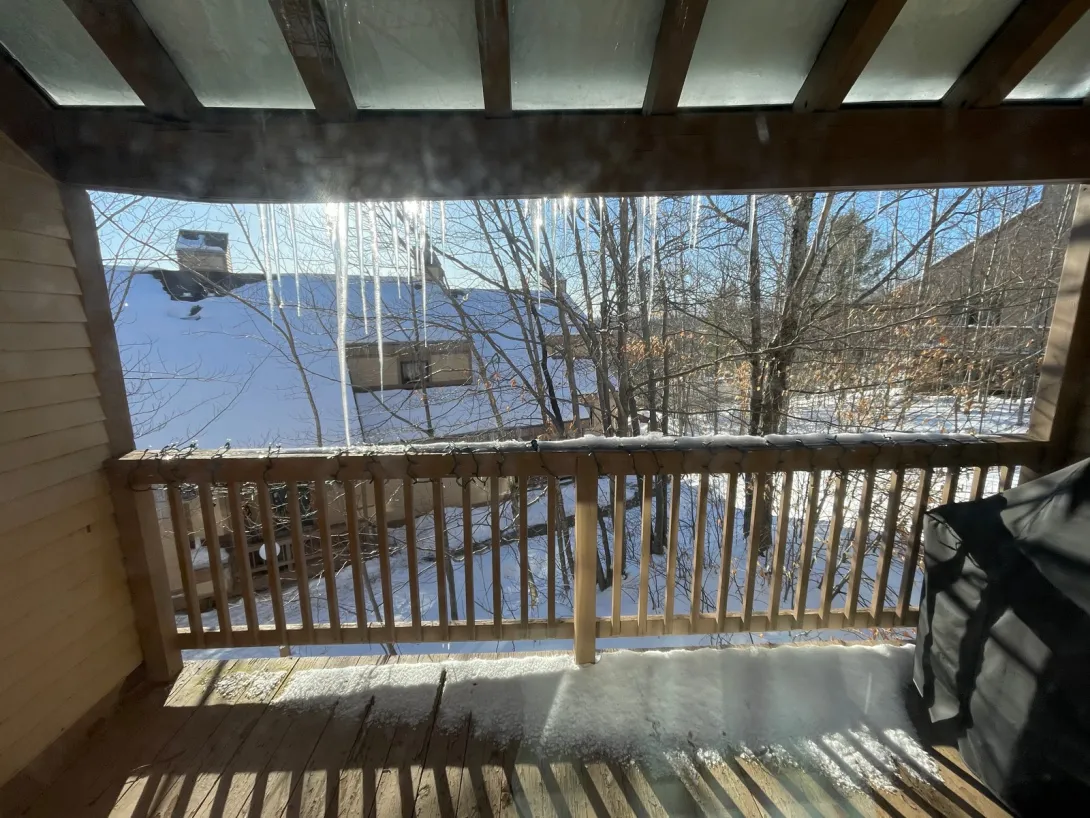 The kitchen had everything we needed to make meals.  
Image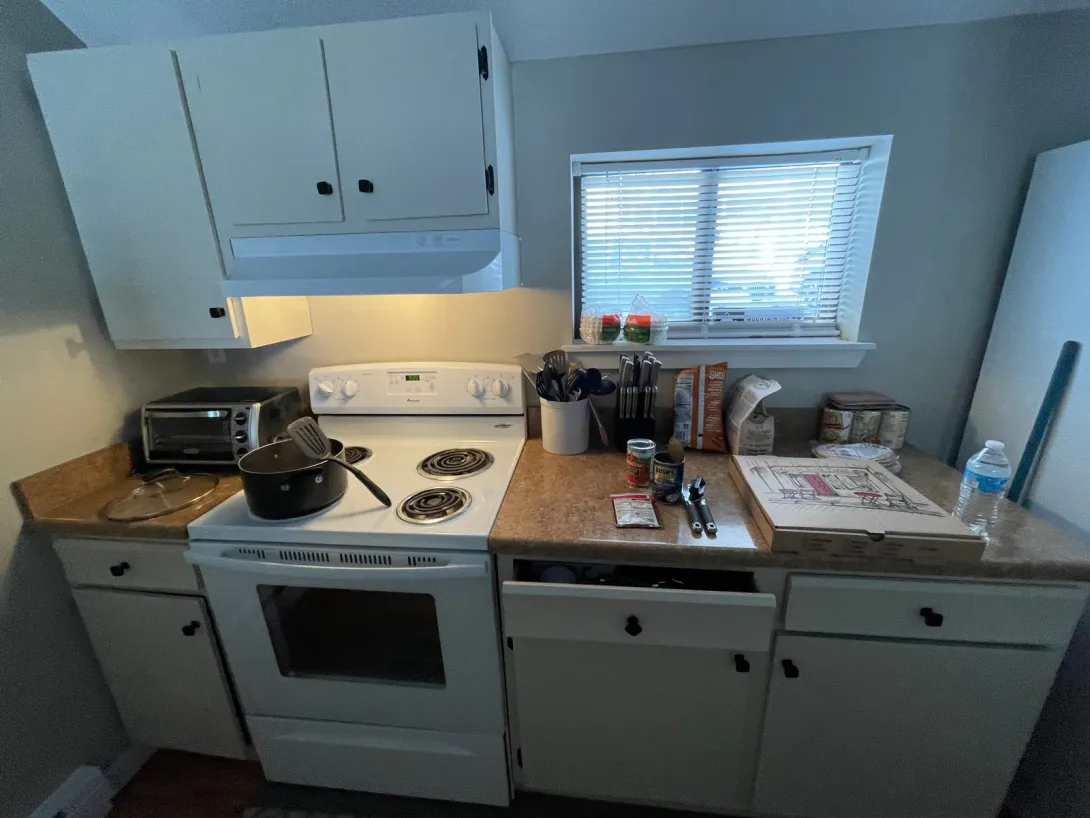 I appreciated that it had both a drip coffee machine and a Keurig. 
There was a dishwasher, stove and microwave, along with plenty of cups, bowls, and utensils.
There was also wifi provided along with cable television.  Each of the bedrooms had a TV, in addition to the living room.
Image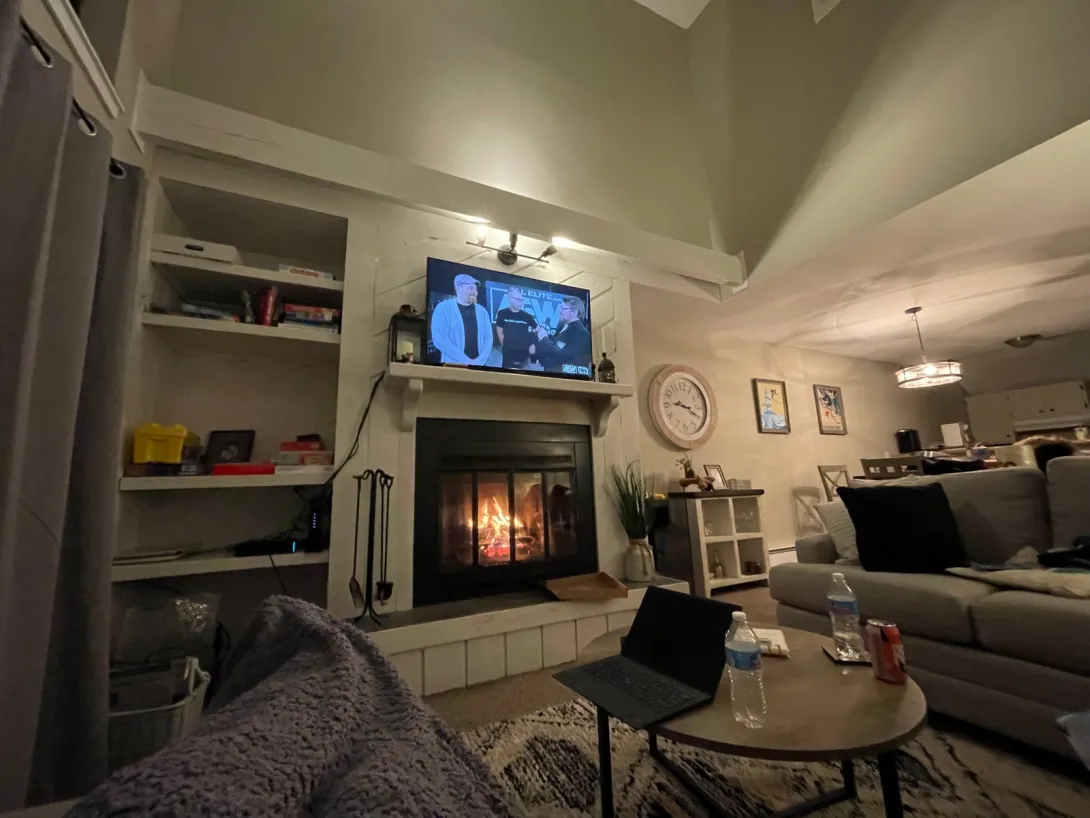 By far, our favorite place was the living room because it was the perfect place to relax.  Once we got the fire going, it was where we spent most of the day.
As for the skiing, the rental unit was so close to the trail that it was easy to get going. As I said, it was a few steps from the door to the trail, so I didn't mind carrying my equipment across the way.  It was perhaps two car lengths difference from door to trail.
The biggest issue with anyone renting this unit is if someone is not a good skier.  While Sachem trail is a green circle trail that is rated for beginners, getting there is the challenge.
Image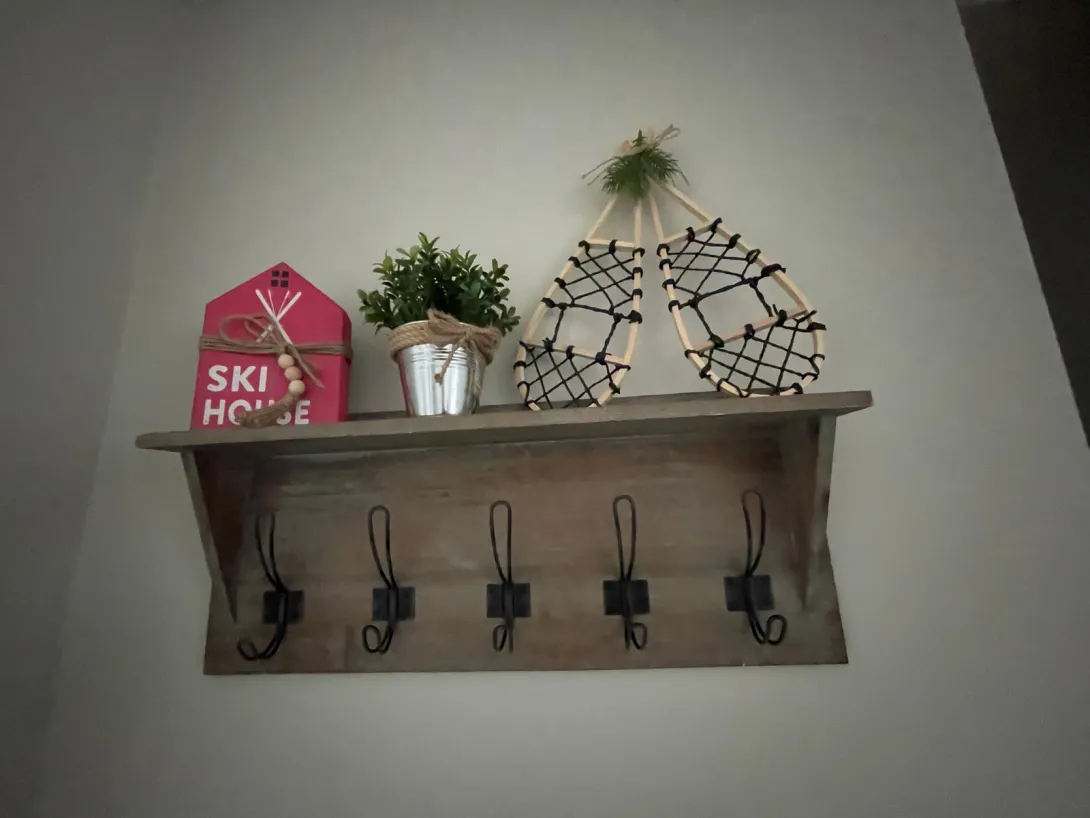 The time I visited, the sachem chair lift was not operating, which meant only the main quad lift that goes to the summit was operating.  Once there, only blue square trails can get you to the start of Sachem, and these trails include some steep inclines.  There's no way a new skier could make it.
This means someone brand new might need a ride back home after the skiing is done.  The rental we had at Kettlebrook was located near the bunny hill, making it better suited for new skiers.
Image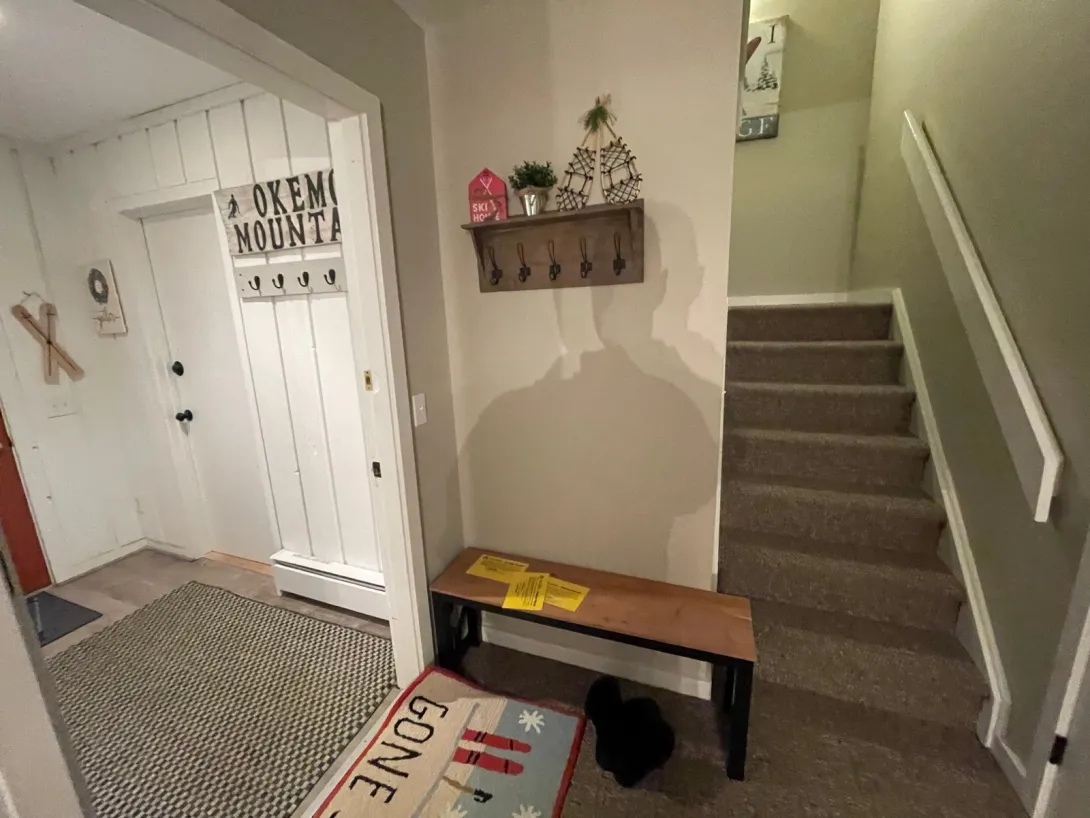 Experienced skiers, however, are sure to love the location. At busier times when Okemo runs more lifts, then the value of this location is even higher.
Of course, this sort of a on-the-mountain rental isn't cheap. I could have saved hundreds of dollars by staying somewhere else that wasn't ski-in ski-out. Ultimately, I prioritized the convenience factor over the value factor.
Being able to put my gear on and walk a few steps to the mountain and hit the trail was a worthwhile cost, and it's definitely the way I intend to continue skiing whenever possible.