My first ski trip of 2023 is here and we're spending a few days at Okemo Mountain Resort in Ludlow, Vermont.
I booked a ski-in ski-out condo on Airbnb right on Sachem trail, which is three quarters up the mountain.
Image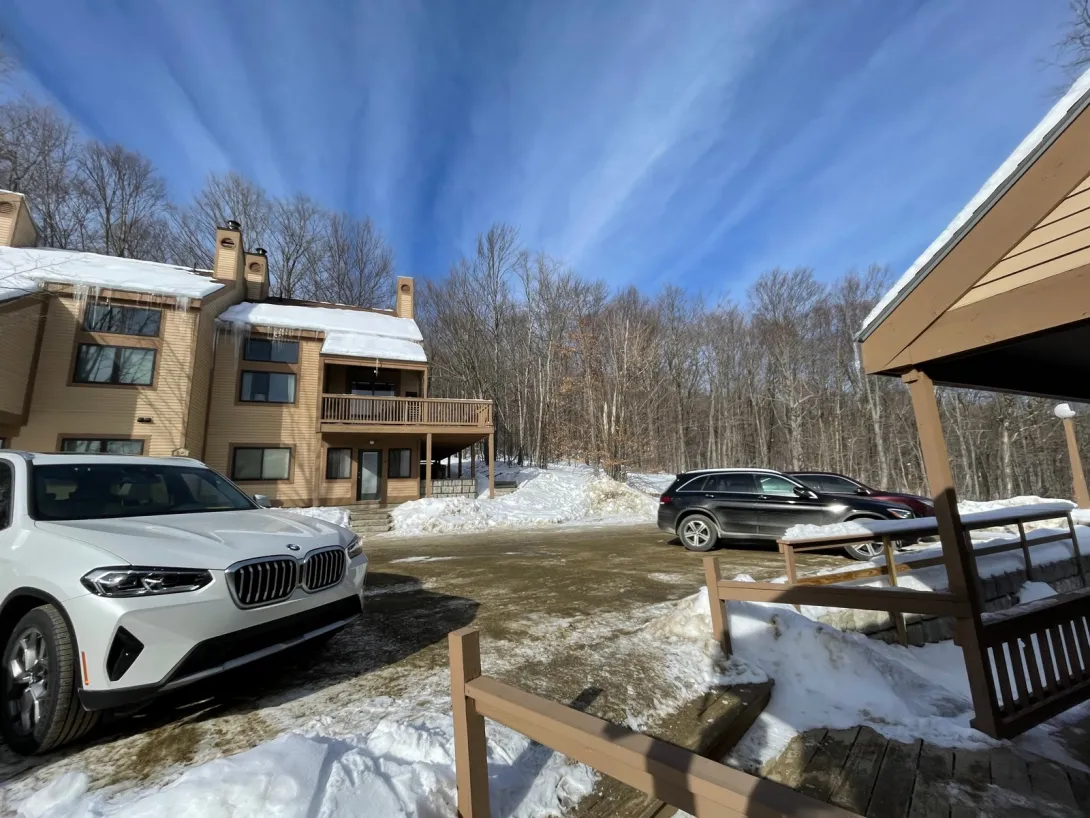 Our rental unit is a mere few steps from the trail, so technically, I can't ski from my unit, but it's a matter of going a few steps from the front door to the trail that is perhaps 2 car lengths away.
I flew in yesterday but got in too late to actually do anything, so this morning I went to the Totem Ski Pole shop to pick up my rental gear.
Image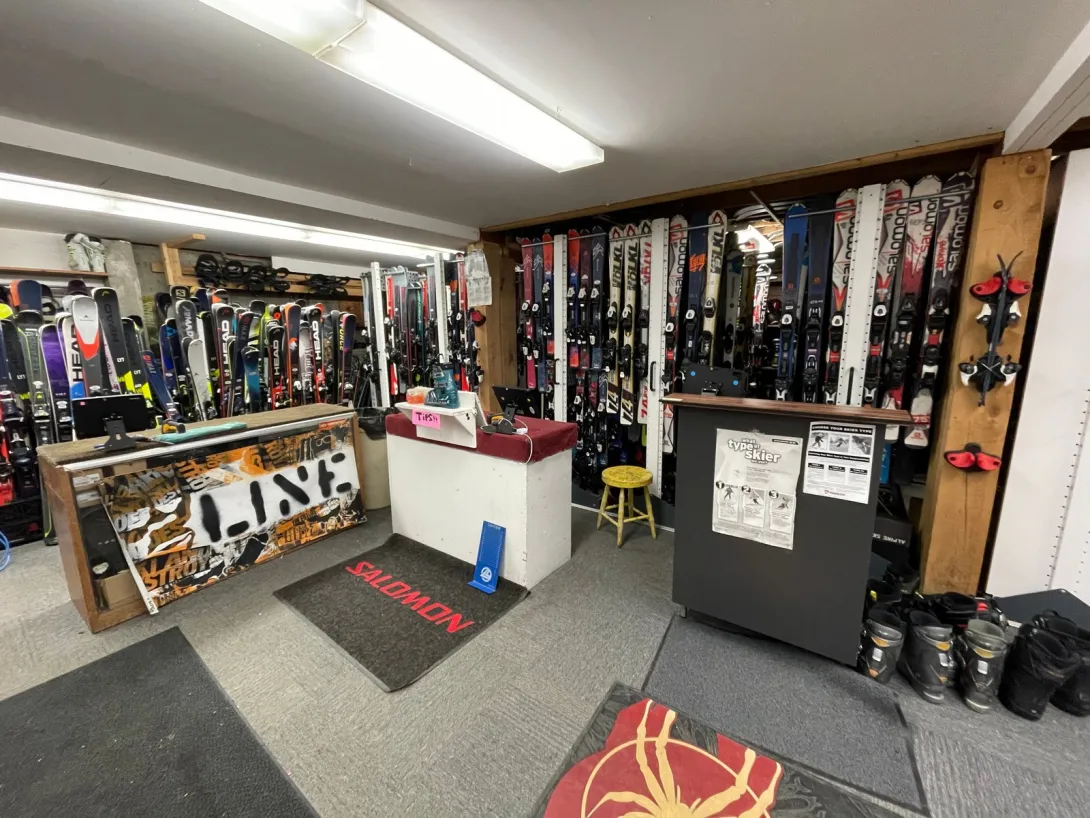 I got there right at 8am and the opened up the doors and had a few employees ready to size me up.  The gentleman that handled me gave me slightly shorter skis so that I'd have better control.
I had made reservations online to pick up yesterday, but our delayed flight meant we couldn't get in before they closed.  Luckily, the staff didn't mind at all that I picked up today instead.
I was in and out in about 10 minutes and on my way back to the rental.
After doing some work, I was on the trail around 11am.
Image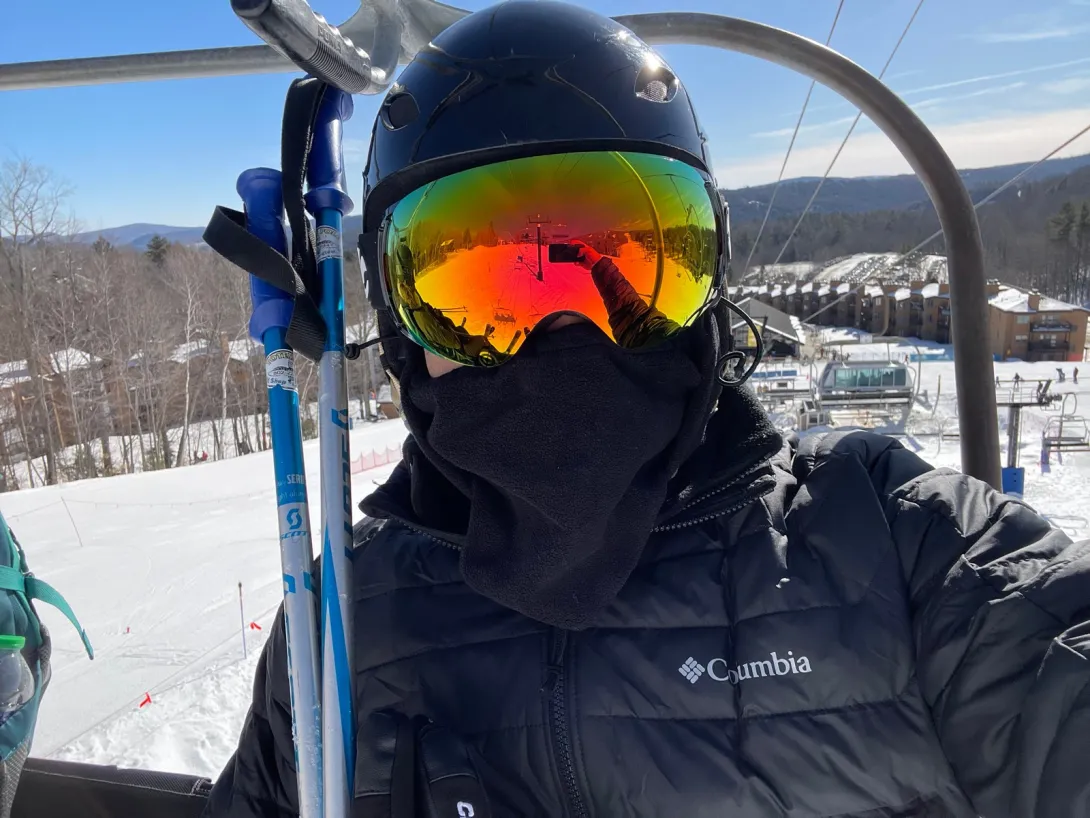 Skis felt good, although my left foot around the top of my foot near the ankle was hurting at first because of compression from the boot and general "this is my first ski trip of the season" pain. It wore off after a three runs or so and I felt fine.
Image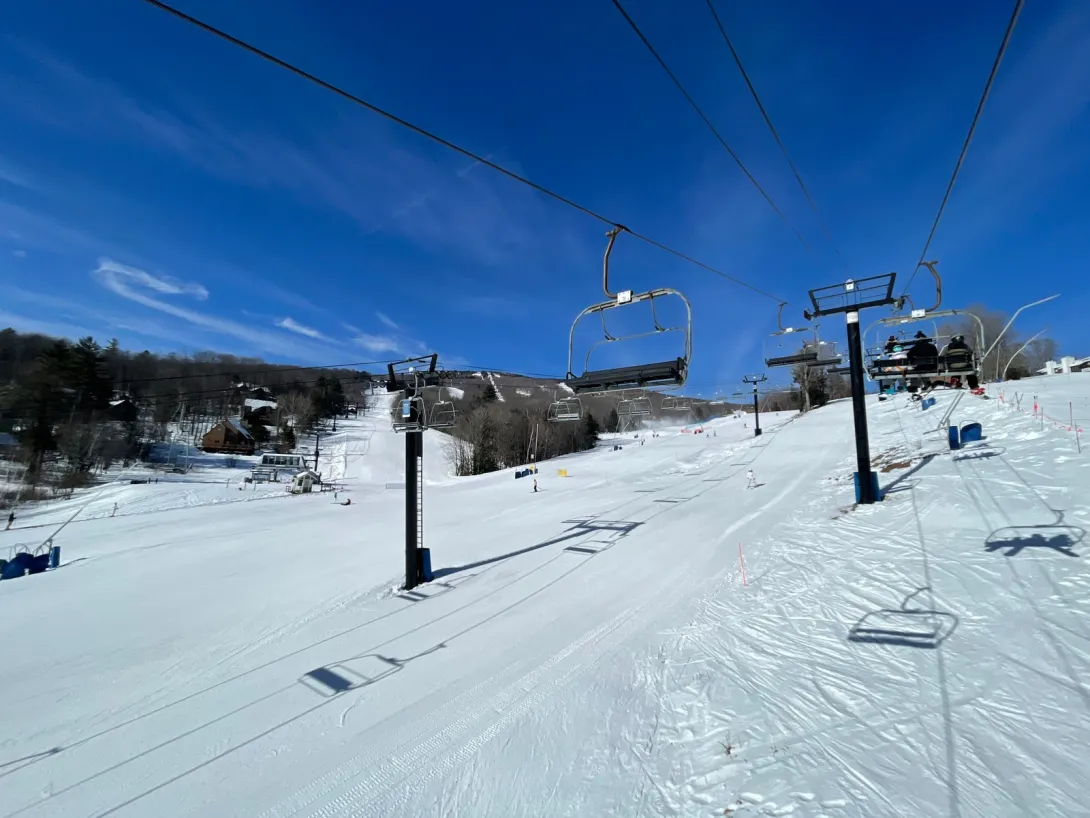 As I expected, the crowds were minimal. It was a Tuesday and not a holiday week.  I specifically picked this time to ski to take advantage of low crowds and to get a lift ticket. I booked this all in December, so holiday weeks were out.
The day started off with bright blue skies and temperatures in the 20s. As the day went on, some clouds rolled in and I think the high was around the mid-30s.
Image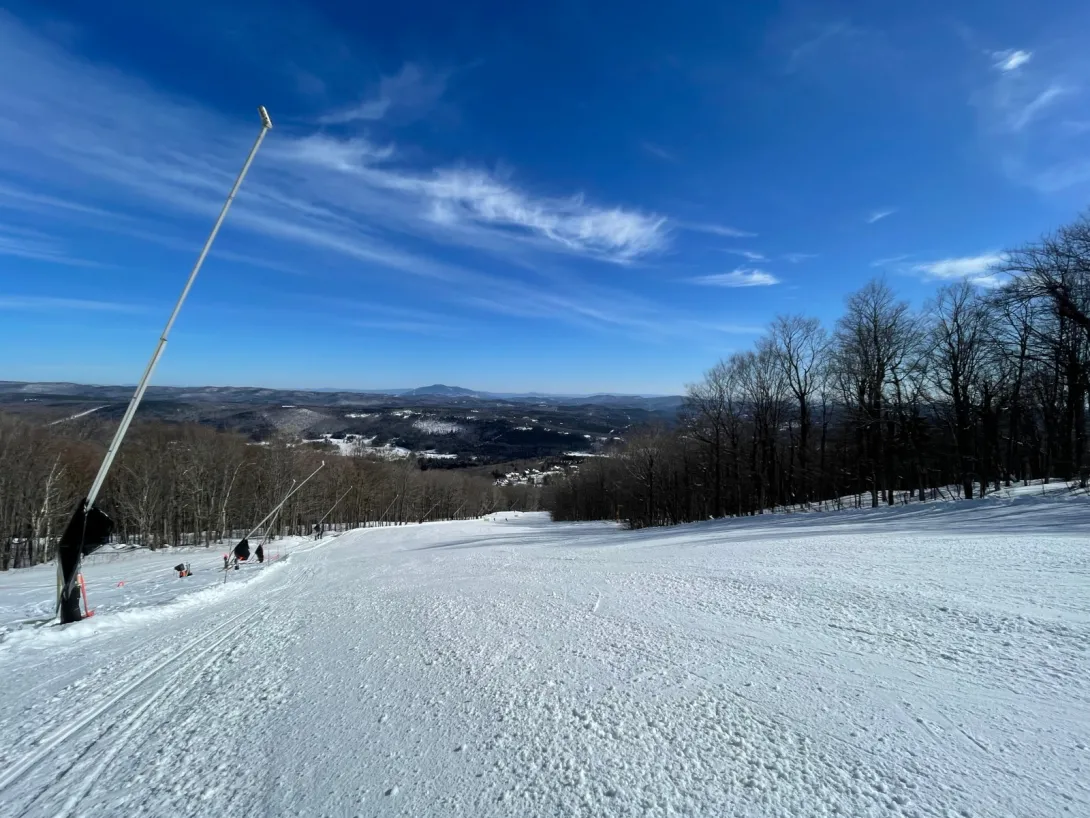 I mostly skied on the main face, taking the sunburst six up and hitting various trails that kept me back to the sunburst six at the end.
Conditions were good, with well groomed trails and barely any rough spots.  No powder, just the hard groomed stuff and few icy spots.
Being a solo rider, lines were not an issue since the single rider lines let me in with maybe a 2 or 3 minute wait at the most.
Image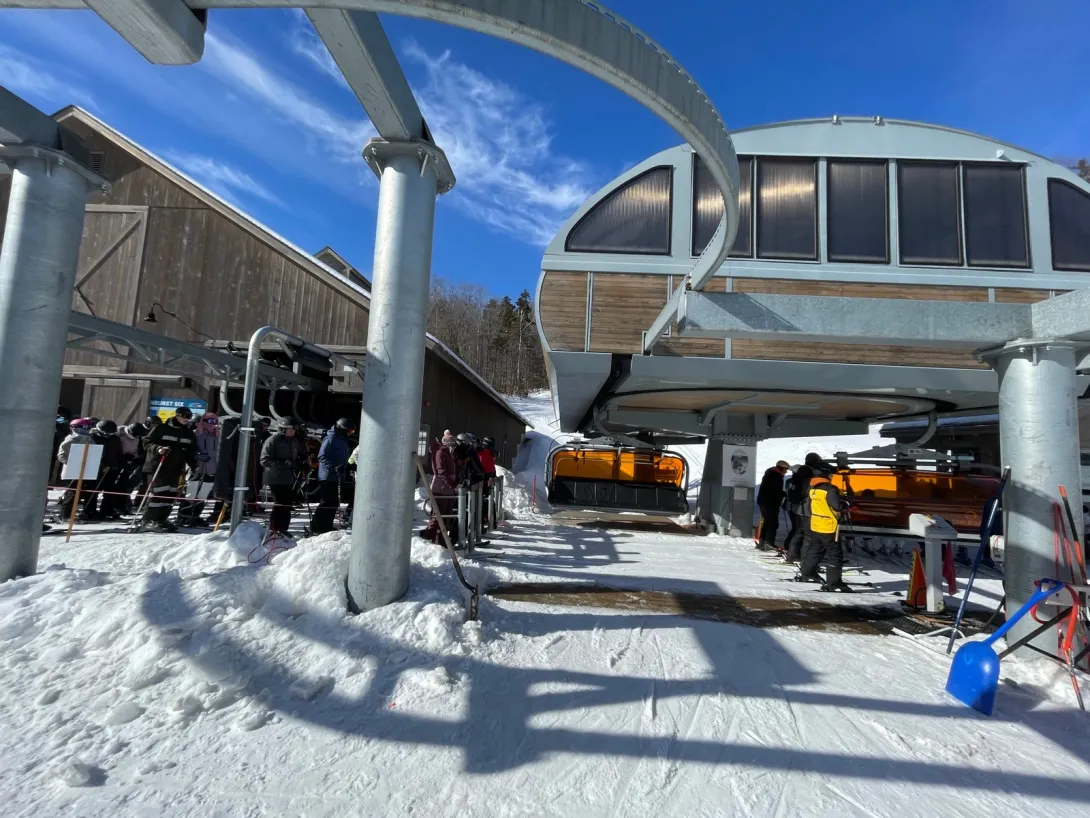 Image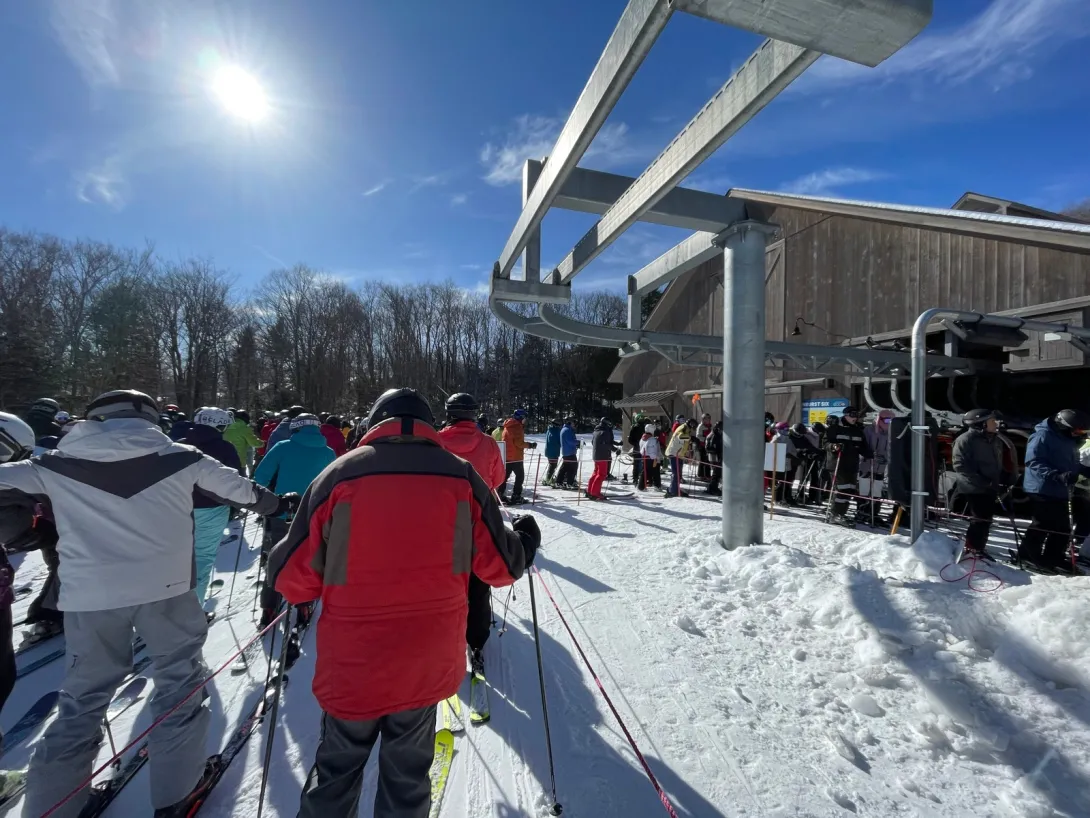 By far, the best runs were Sweet Solitude, Upper Tomahawk, and Coleman Brook. I was looking for easy and it delivered.
Image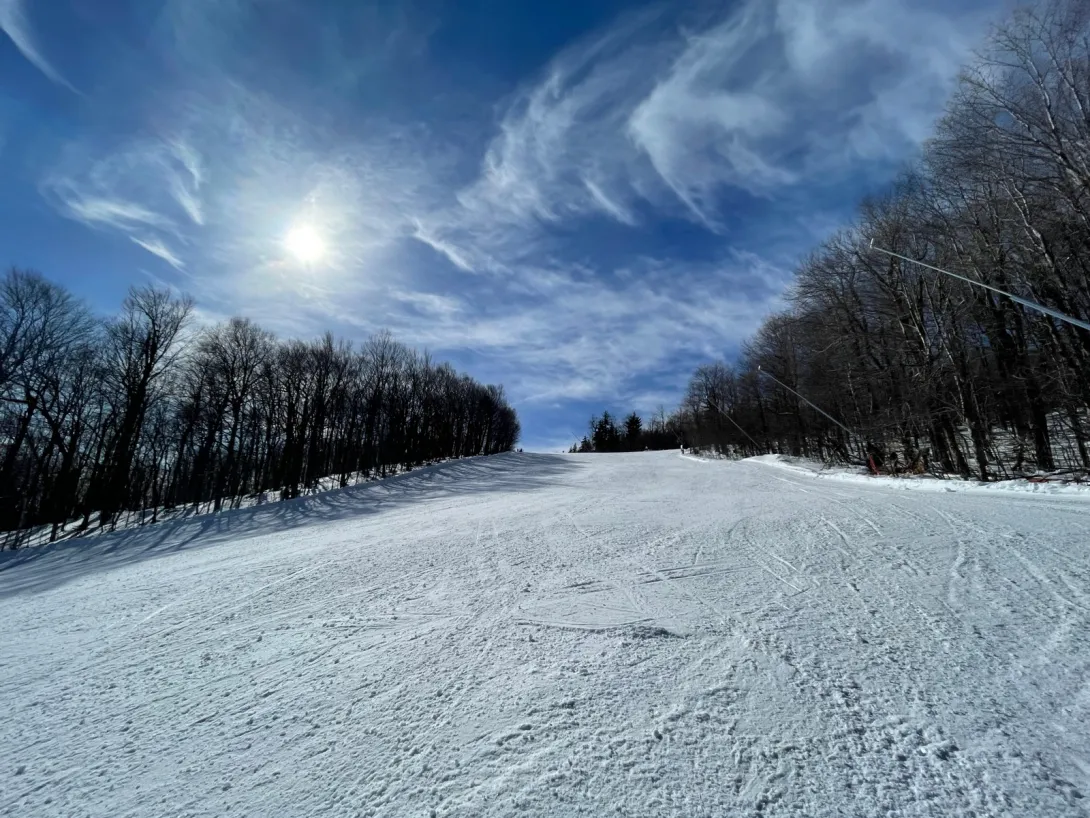 Lines remained extremely low, so I was only concerned with overdoing it more than anything.
Image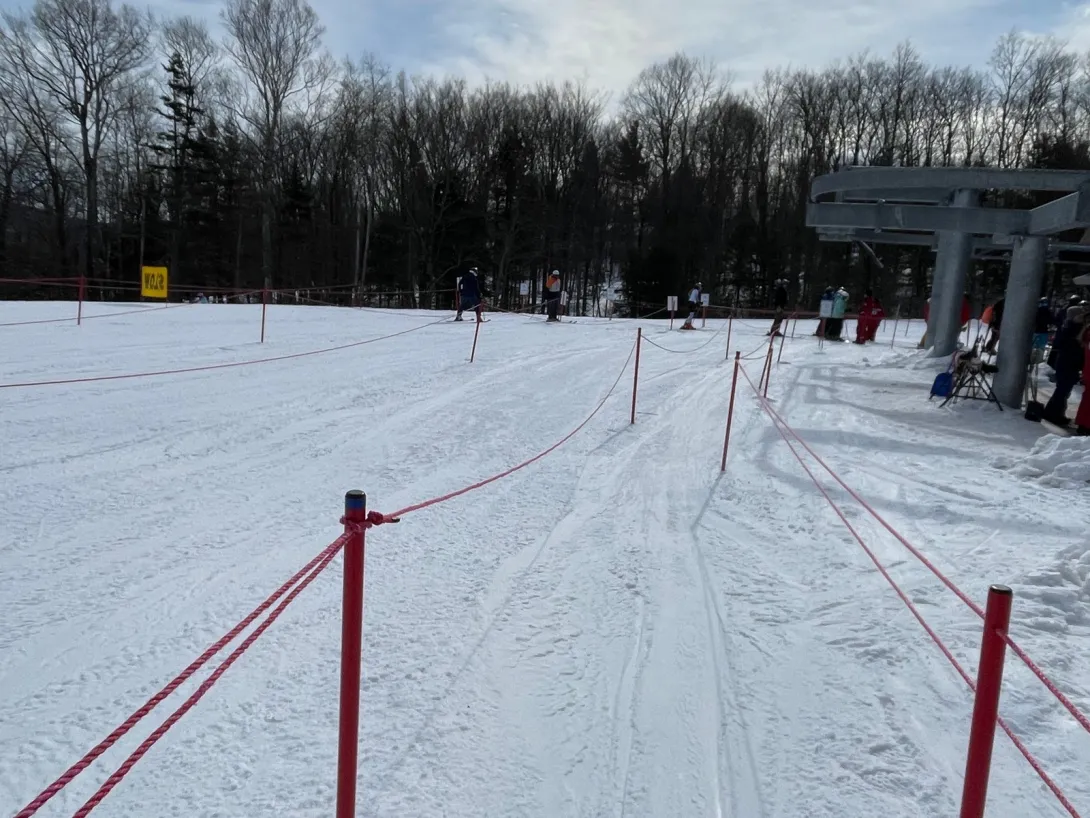 Image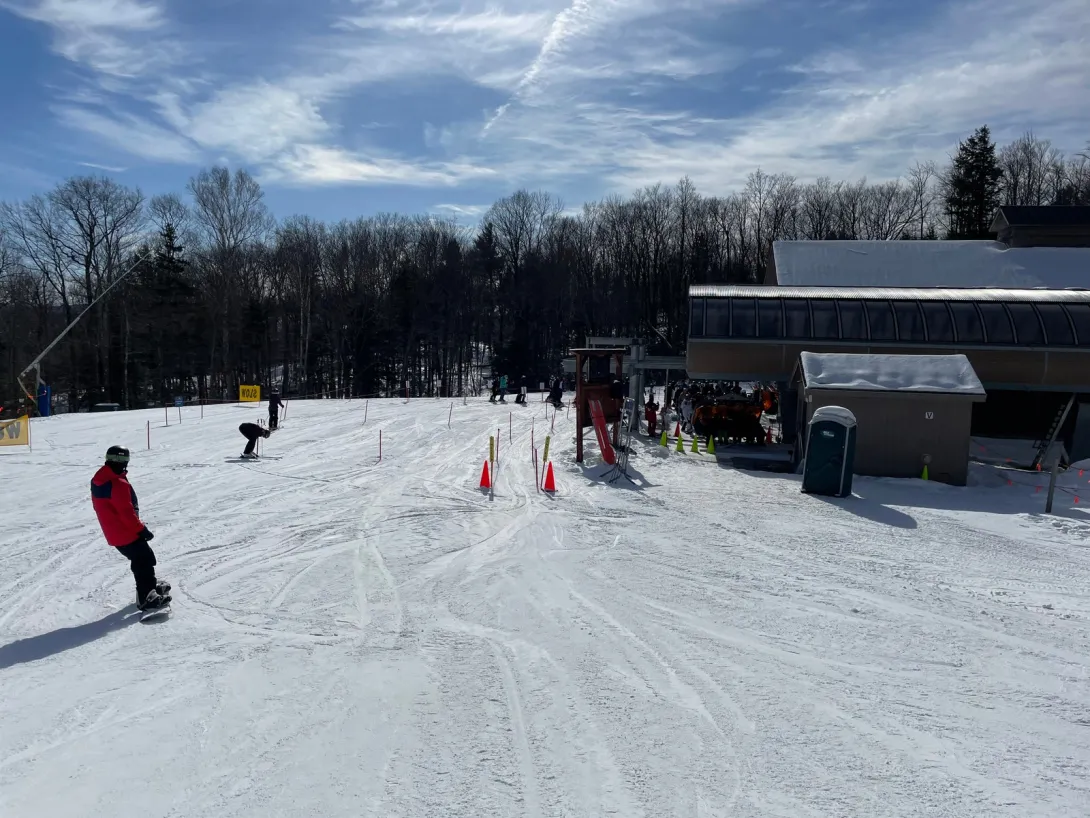 Unfortunately, I took a spill a few hours in and in bracing myself coming down, really hurt my left middle finger.  
I didn't break it and pretty sure I didn't do major damage, because I could flex it.  But it stung and going down the mountain as I tried moving it around, it was still sore. 
I wanted to keep going, but decided it was best to head back in to rest it and see what happens.
I got back in and I could see a little swelling, so I called it a day and grabbed a beer for some apres-ski relaxing.
Image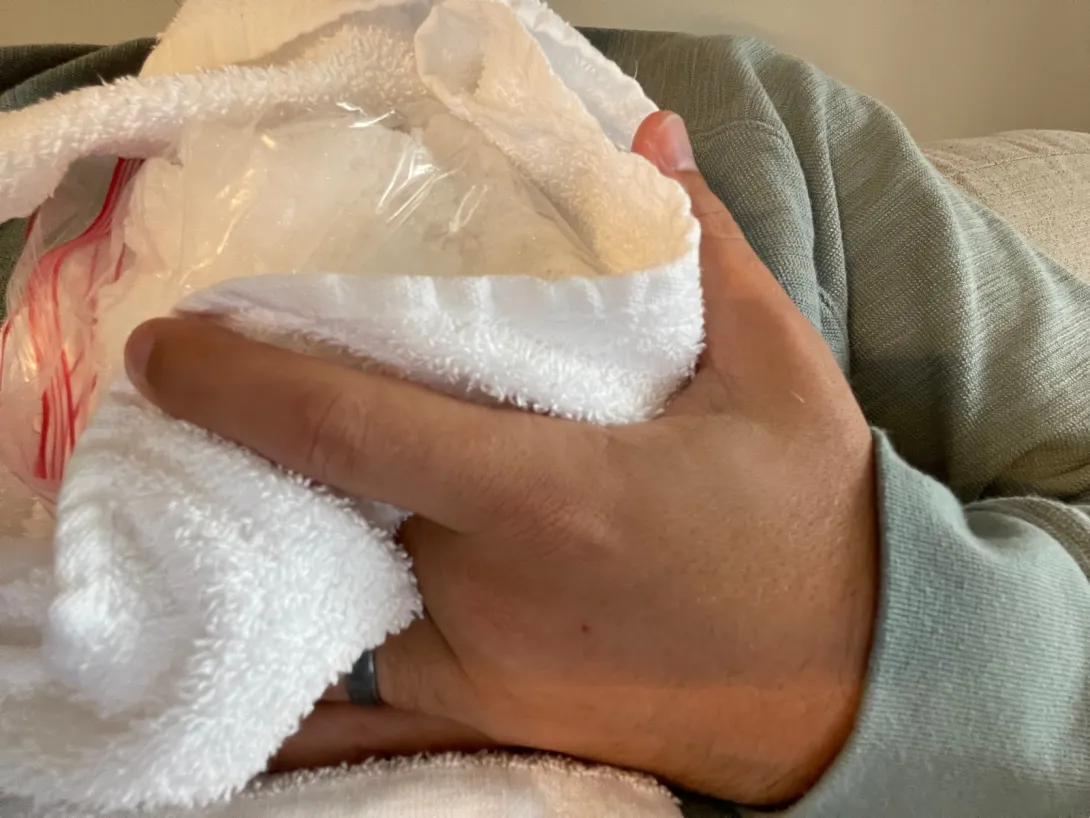 I'm pretty sure the finger is badly sprained, but now I'm not sure what to do about going back out tomorrow because I certainly don't want to make anything worse if I were to fall again. But of course, we still have two more days of skiing.
For now, it's ibuprofen and rest and I hope it's better in the morning.