Stratton Mountain in Vermont is one of the better mountains for beginners and all levels of skiing.
The mountain is excellent for beginner through intermediate, and only, even experts can have a lot of fun there. 
Stratton is very much geared towards family vacationing in terms of offering extra amenities and activities besides skiing.
Where to go if you're a beginner
Image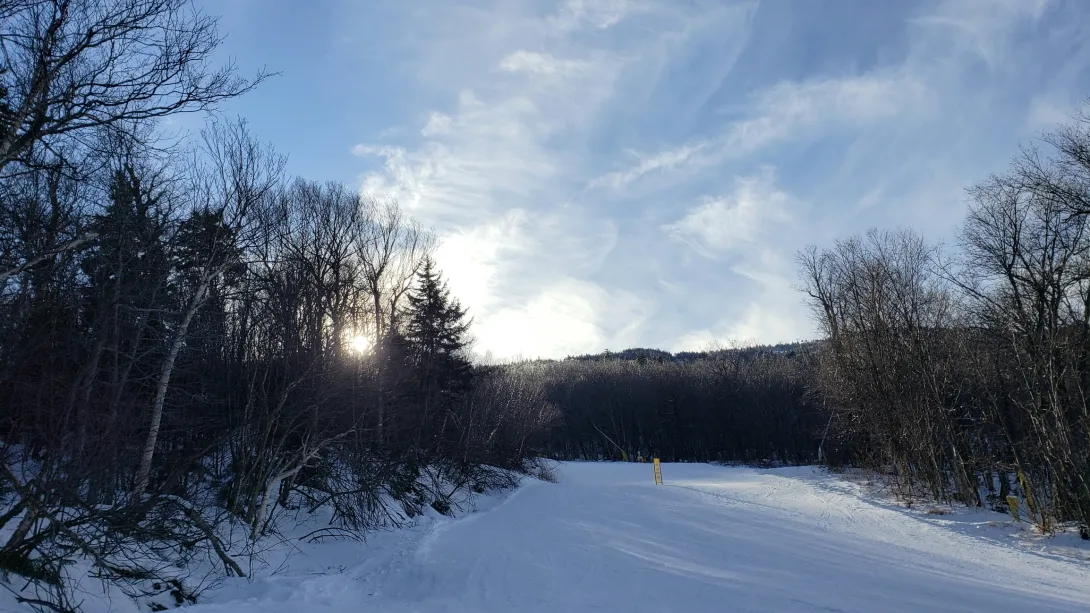 There is a pretty extensive lower mountain area with its own lift (Tamarack) that is perfect for learning. 
Also, you can take the gondola up to the top and do mikes way to west meadow all the way down (which are connecting greens).
Where to avoid if you're a beginner
Stratton doesn't have much to avoid except for Kidderbrook.
Some other trails that might cause issues for new skiers are Old Log Road, Grizzly Access, Churchill Downs, Shooter and the top of Grizzly Bear. 
The base areas, mid mountain lodge area and summit can also require a bit of walking.