Here's a truth we can all agree on: if you don't dress properly for the weather when skiing, you are going to have a miserable day.
If you dress too warm, you'll be wet from sweat, and if you don't dress warm enough you'll just be freezing. Wearing the proper ski gear will keep you warm and dry throughout the entire day, ensuring you have an amazing time on the slopes!
Keep reading to learn what you should wear for your first time skiing.
Ski Clothing
Base Layer
Image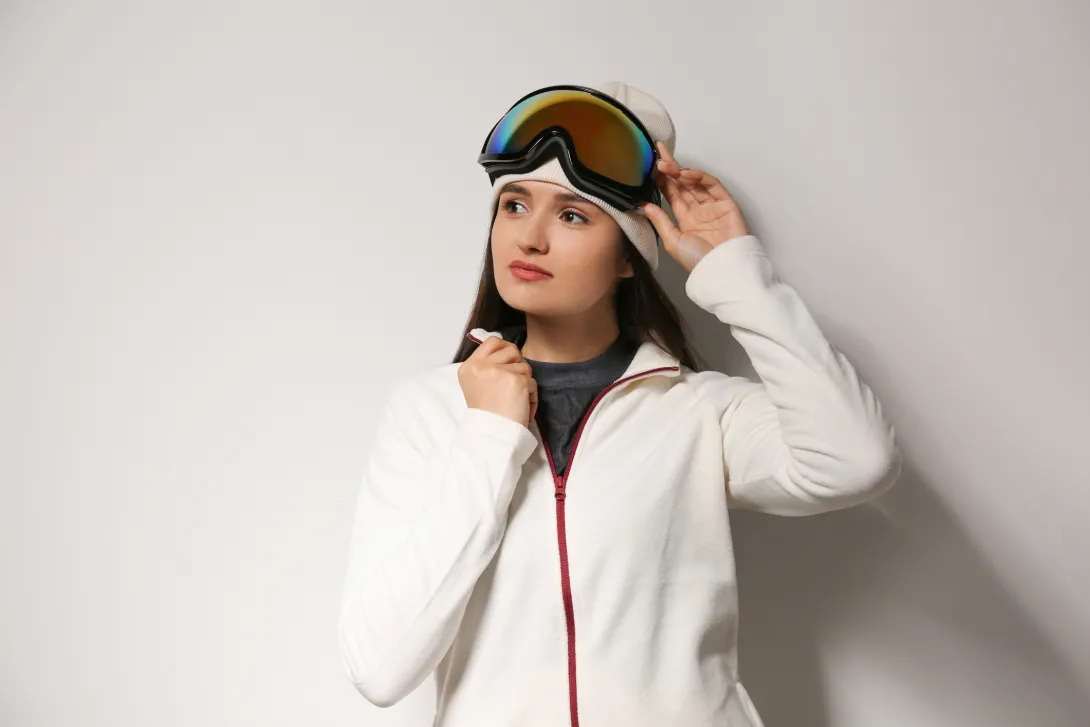 The base layer is meant to keep you dry. This is arguably the most important layer, because being wet can easily lead to a miserable day.
You want to make sure that all of the fabric in this layer is lightweight and moisture wicking. I generally use fleece for this layer, because it is warm, moisture wicking, and dries fast if it gets wet. It is also the least expensive option, but if you have a higher budget you could opt for a synthetic material such as Merino wool instead.
Whatever you do, just don't wear a cotton t-shirt please!
Mid-Layer
Image
A mid-layer is meant to keep you warm on those colder days. You want to make sure that everything in this layer is mid weight and provides quality insulation while still being breathable.
For your bottom half, the fleece or merino wool will keep you both warm and dry, so you won't need a mid-layer.
Shell
Image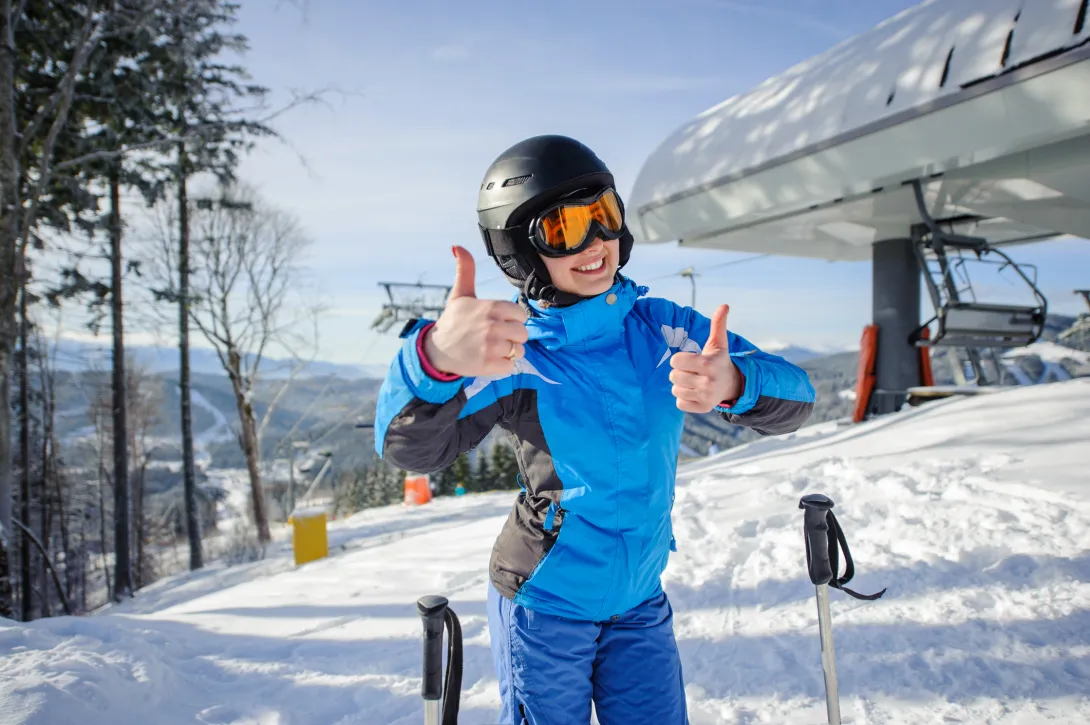 The shell layer is meant to protect you from the elements, such as wind and water. When you're just starting out you really want to make sure that everything you wear on the outside is as waterproof as possible, so I recommend that your jacket and ski pants are made out of Gore-tex or another similar wind and waterproof material.
Bear in mind that Gore-tex doesn't provide any insulation, but it will keep you dry throughout your falls in the beginning.
Accessories
Socks
Image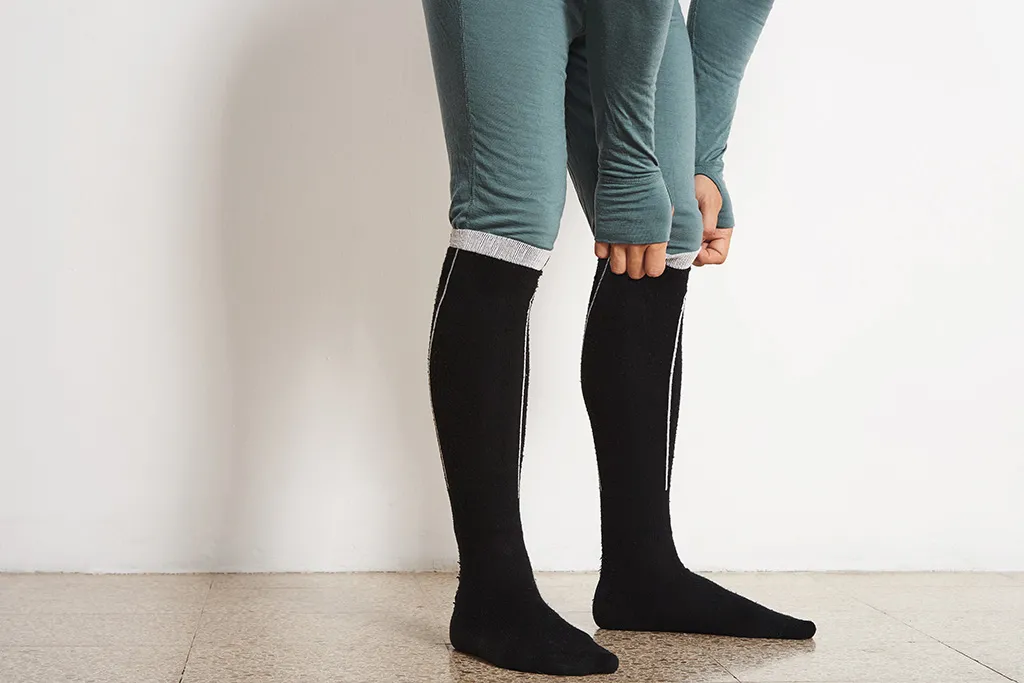 A good pair of warm socks are so important. You definitely want to make sure that your feet stay warm, dry and protected against blisters. Most socks for skiing are going to be made of Merino wool, which is the fabric I'd recommend. I usually wear two pairs of socks. The bottom pair is breathable, while the top pair keeps my feet warm.
Gloves
Image
You'll want to wear two layers of gloves whenever you're skiing. Skiers will typically wear gloves with fingers, but most snowboarders prefer to wear mittens. Whichever you prefer, your first layer of gloves is going to be the same, which is meant to keep your hands warm, so be sure to pick up a pair of fleece gloves for this layer. The top pair of gloves is meant to keep your hands dry and protected from the elements, so wear Gore-tex for this layer.
Beanie
Image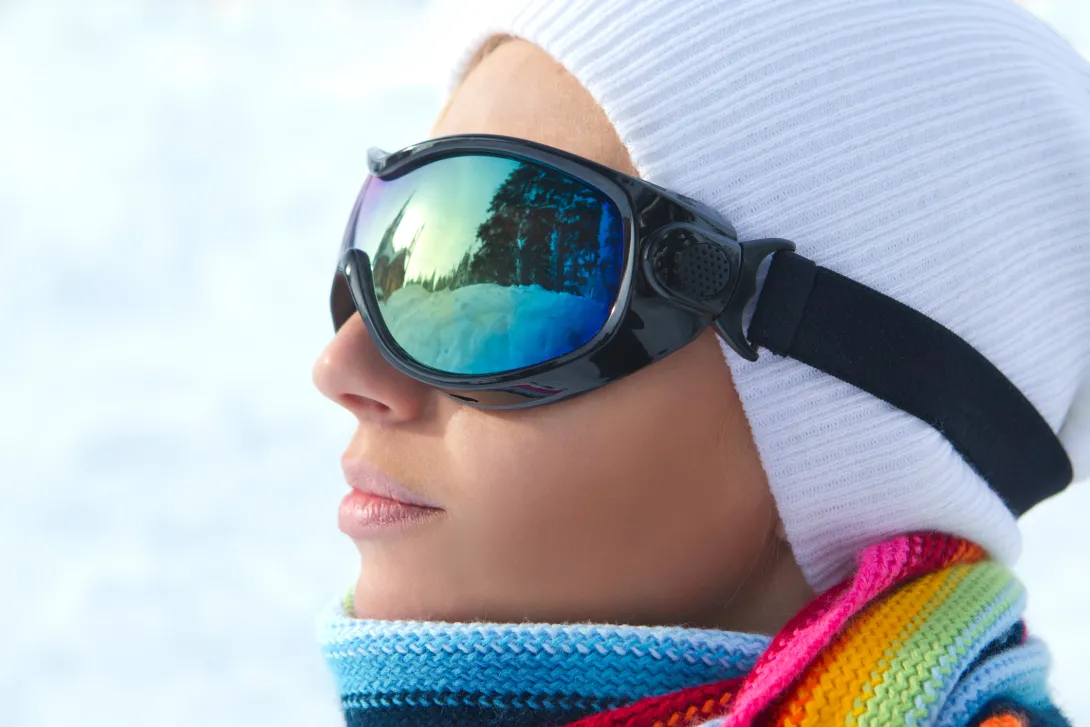 Some helmets you can wear beanies under and some you can't. And yes, you NEED to wear a helmet. I find it necessary to wear a beanie in order to keep your head and ears warm throughout the day whenever you're not on a run, so I factored that into my decision when purchasing a helmet. If you are going to wear a beanie, make sure it fits snug to your head as you don't want any loose fabric.
If you have long hair, I'd recommend braiding it so it doesn't fly everywhere while you're skiing.
Neck Gaiter or Balaclava
Image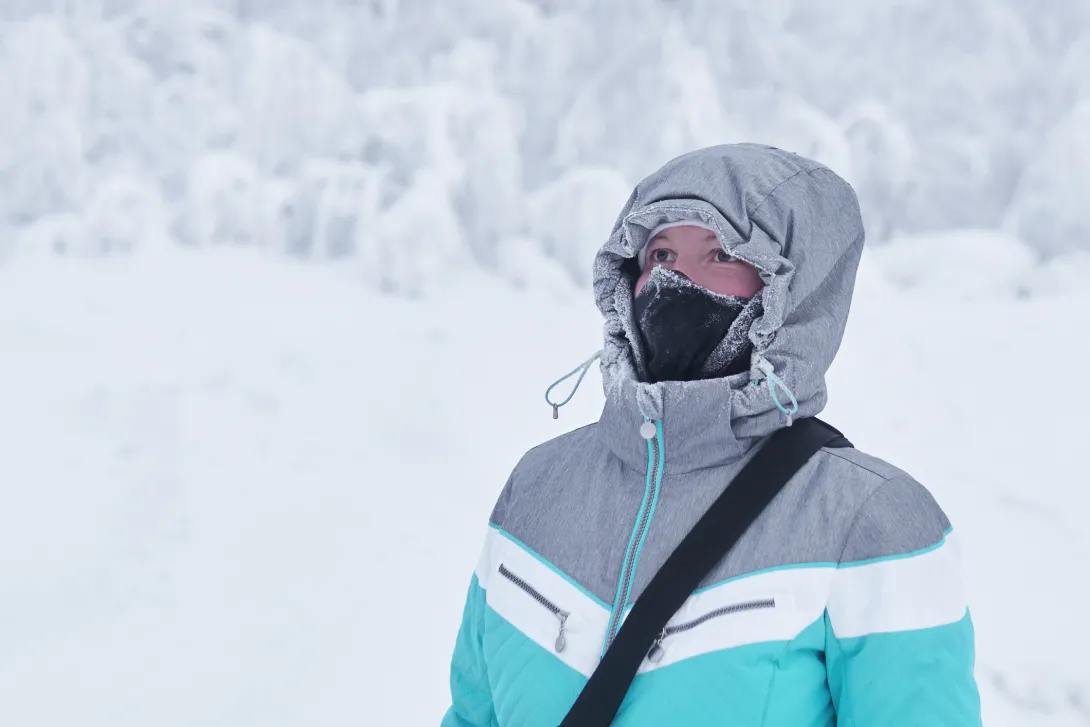 While a scarf will keep you warm, they are not made for physical activity so I wouldn't bring them on the ski slopes. Don't forget, we want everything that touches our body to keep us dry. Most skiers will wear either a neck gaiter or balaclava. A balaclava is basically a bandana with velcro in the back. Neck gaiters are small sleeves that go around your neck and provide extra warmth.
Wear whichever you like, just depends how much warmth you're looking for! Balaclavas are more breathable than neck gaiters, so you could use a balaclava in the early winter and transition to a neck gaiter when it gets colder. I personally like to use my neck gaiter year round because nothing will make me miserable easier than when my neck is cold.
Helmet
Image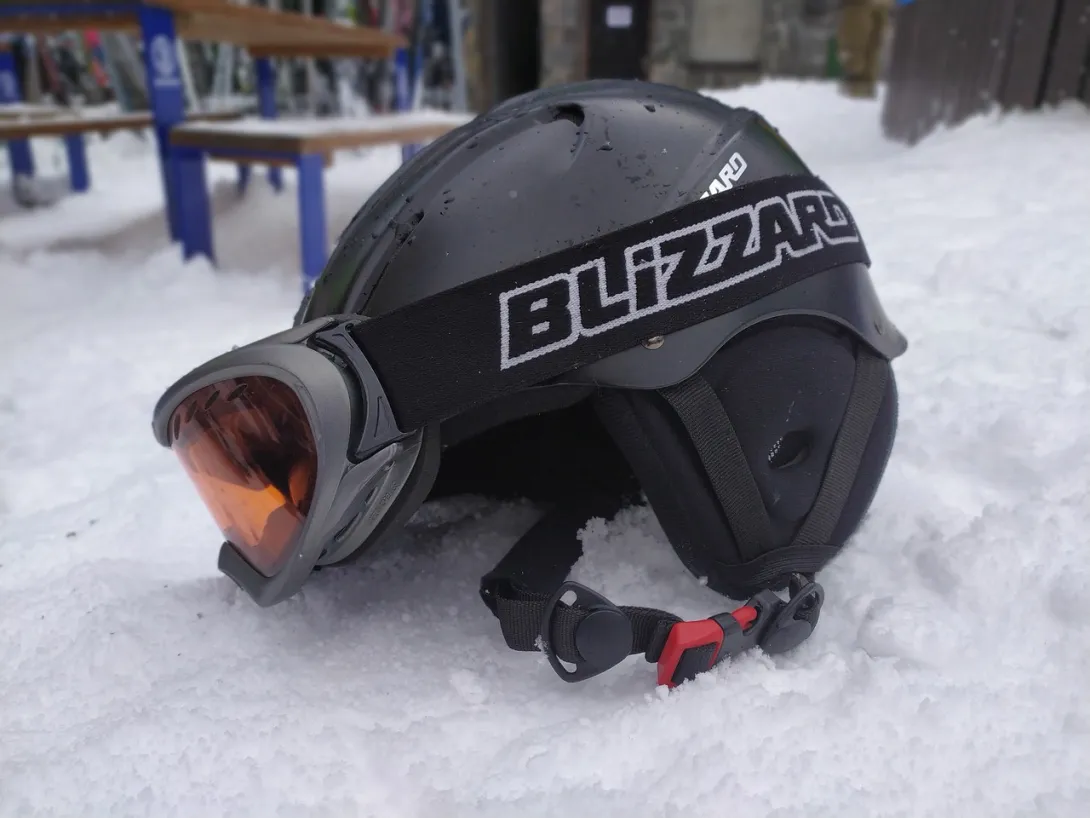 It's not a debate anymore whether helmets are necessary or not. Helmets are extremely important! If you crash, they protect your brain from injury. And they also keep your ears and head warm while you're skiing. Wear your seatbelts, and wear your helmets. Especially when you're just starting out.
If you're renting equipment you'll be able to rent a helmet at the ski shop. I would highly recommend buying one though if you go skiing often as you'll definitely save money in the long run.
Goggles
Image
I highly recommend purchasing a pair of goggles before you ski for the first time. You might be able to get away with sunglasses on warmer days as you get better, but goggles will stay on your face much better, especially when we're planning on falling quite often in the beginning.
Regardless of whether you choose to wear ski goggles or sunglasses, you need to wear something on your eyes to protect from harmful UV rays, the powder flying back at you, and anything that could get in your eye in the instance of a crash.
Ski Boots
Image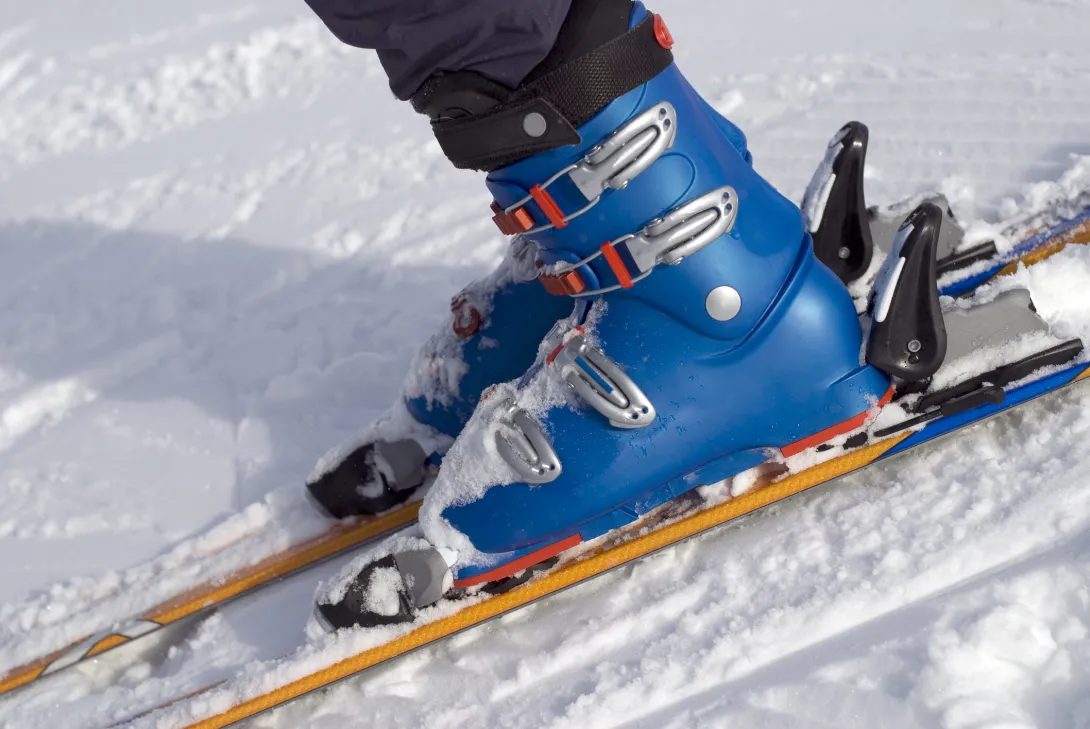 Ski boots are another item that you could rent if you do not have your own, but I recommend buying a pair of ski boots as soon as possible, before you buy a pair of skis. Ski boots all fit very differently and I can tell you from personal experience that when you wear the wrong pair of boots, you will end up with blisters and have a miserable day.
But if you wear a pair of boots that are formed to your feet, you'll have a much better day and feel more confident when skiing down the mountain.