Would you rather ski on whiteout days or bluebird days? 
On a bluebird day, you get to enjoy the warmth of the sun and see stunning views. On whiteout days you may not get the views, but you do get fresh powder, short or no lines, and runs all to yourself. 
No matter which type of weather you prefer skiing in, the importance of being prepared for changing weather conditions while skiing cannot be overstated. Skiing in inclement weather can result in anything from sunburn to hypothermia and poses safety risks. 
Image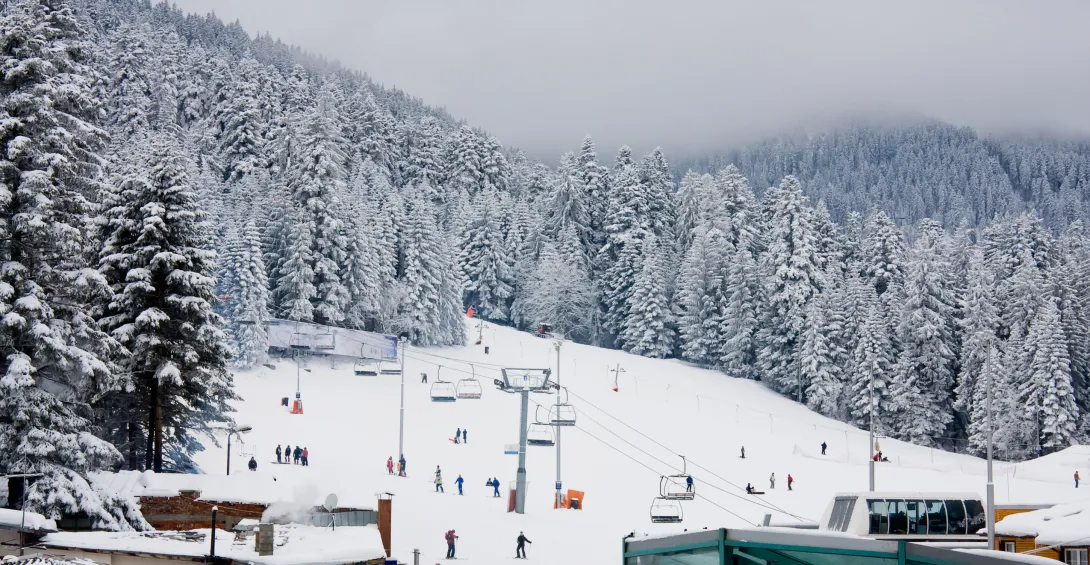 Unexpected weather changes can occur at any time, and it is crucial to be prepared in order to stay safe and enjoy your time on the mountain.
Keep reading to learn how to adapt and prepare for changing weather conditions while skiing!
Check The Weather Forecast Before Hitting The Slopes
Image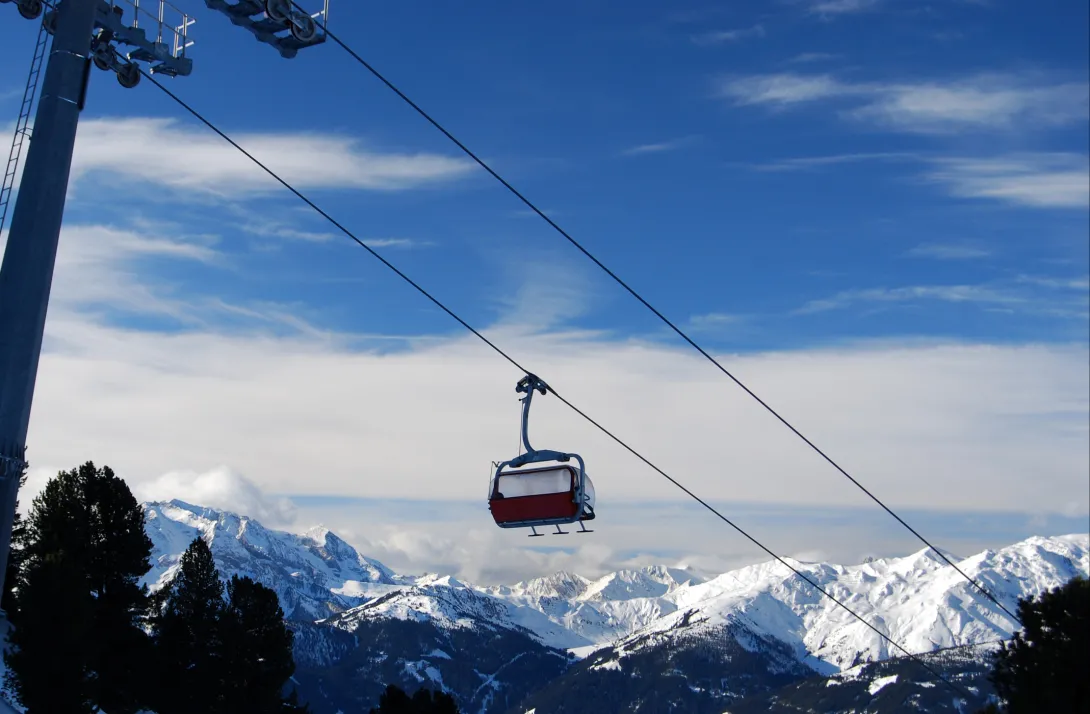 It's important to have access to reliable weather forecasts on the mountain. Conditions on the ground are not the same as they are on the slopes, so you can't just go with your gut here. Be sure to check for precipitation, wind, and any potential hazards such as avalanches. 
There are several apps you can use to find the weather forecast on the mountain. Some recommended apps you can use to find reliable weather information include Open Summit and Mountain Weather. 
If you're going to a ski resort, check their website or social media pages. Many ski resorts will post updates on weather conditions, including any forecasted changes here. These updates can be a reliable source of information, as the ski resort staff are often on the mountain and have a good understanding of the local weather conditions.
The Importance of Dressing In Layers While Skiing
Image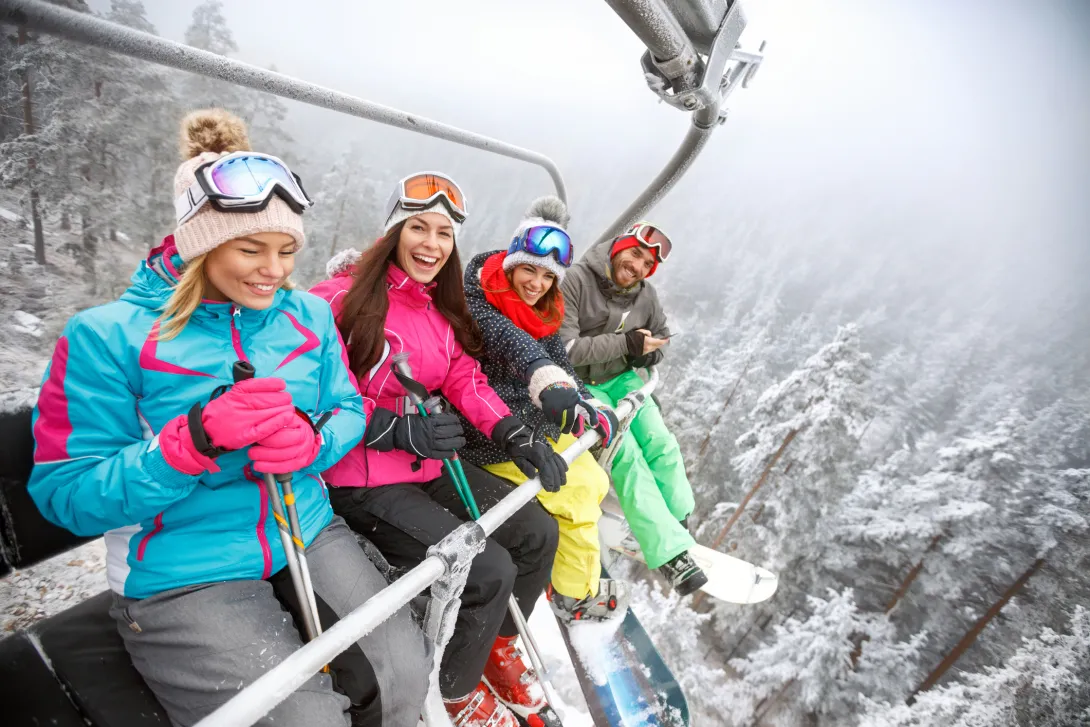 Dressing in layers will help you adapt to changing weather conditions on the mountain because it allows you to easily add or remove clothing as needed. 
Layers help to trap heat and regulate your body temperature, which can help to prevent hypothermia in cold weather conditions. The breathability of the fabric you choose will help prevent sweating and overheating in warm weather. I recommend wearing a warm, breathable base layer, a waterproof shell, and a packable midlayer for added warmth if necessary. You can add a heavier layer for colder weather and remove a layer if it becomes too warm.
This flexibility is important to ensure you stay both warm and dry, keeping you comfortable throughout the entire day even as the conditions change.
In order to choose the right outfit, it's important that you check the weather accurately, consider your activity level, and understand your clothing items-the fabric they're made out of and what they do.
Essential Equipment To Bring To Adapt To Changing Weather Conditions
Image
Having the right equipment will help ensure that you stay safe on the mountain and are able to adapt to any type of weather conditions while you're skiing. Here is what I recommend packing:
Sunscreen: Sunscreen is essential for protecting your skin from the sun's UV rays, especially at high altitudes.
Lip balm: Lip balm can help to protect your lips from getting chapped in dry or windy conditions.
Goggles and extra lenses: Goggles are essential for protecting your eyes from the sun, wind, and snow. If you have various lenses, I recommend bringing an extra pair in case the light conditions change drastically or your current lenses get scratched.
Extra layers: As mentioned earlier, it is a good idea to bring extra layers, such as a mid layer or outer layer, in case the weather changes and you need to add or remove clothing. This will help you stay both warm and dry on the slopes.
Image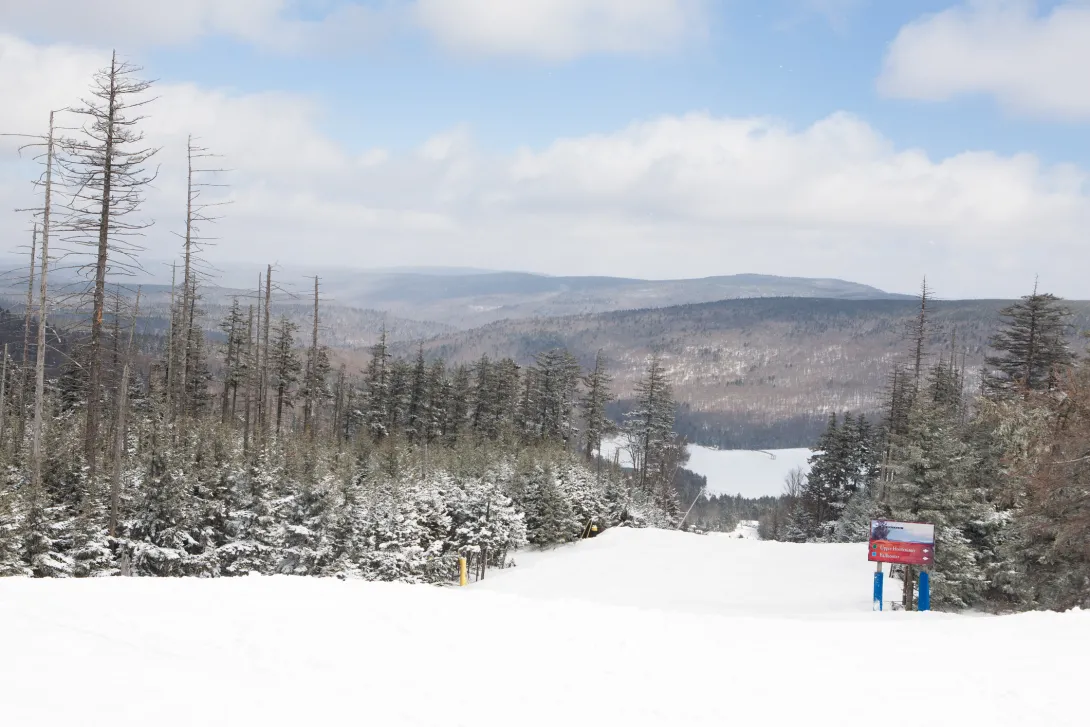 Hand and toe warmers: Hand and toe warmers can be helpful in cold weather to keep your hands and feet warm, preventing hypothermia and frostbite. I recommend getting a value pack and just keeping them in your car all winter long. You never know when you'll need them!
Plenty of water and snacks: It is important to stay hydrated and nourished while skiing, especially in dry or cold weather. Bring plenty of water and snacks to ensure that you have access to hydration and energy throughout the day.
A communication device: It is a good idea to bring a communication device, such as a phone or two-way radio, in case of emergencies or if you need to communicate with others on the mountain.
Safety Tips
Image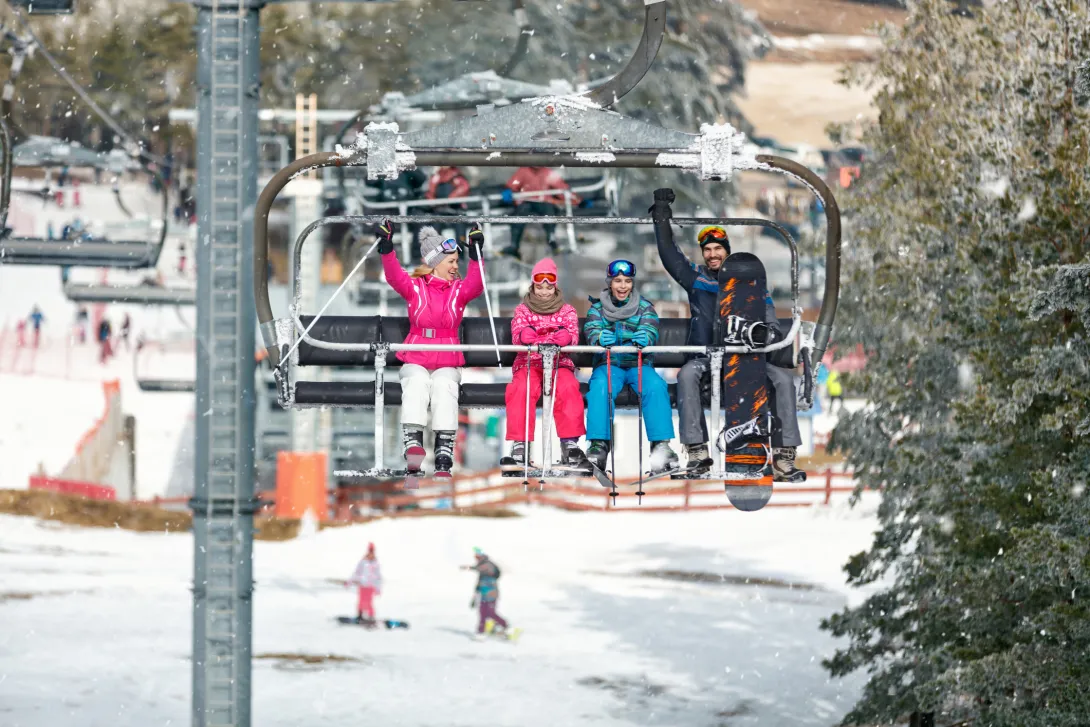 It is important to have a good understanding of ski safety before hitting the slopes. 
Familiarize yourself with the ski resort's emergency procedures, including where to find first aid stations and how to call for help if needed. If you plan to ski off-piste, consider taking a safety course, such as an avalanche safety course, to learn about proper ski techniques and what to do in the case of inclement weather. 
Understand the signs and symptoms of hypothermia and frostbite as well as how to prevent it and care for it. Ski within your ability level, and always wear a helmet. Lastly, be sure to ski with a buddy or group. This can provide an extra level of safety in case of emergencies or if someone becomes lost. 
Ski safety is extremely important, so take it seriously in order to prevent injury and have an enjoyable day on the slopes!
Conclusion
Image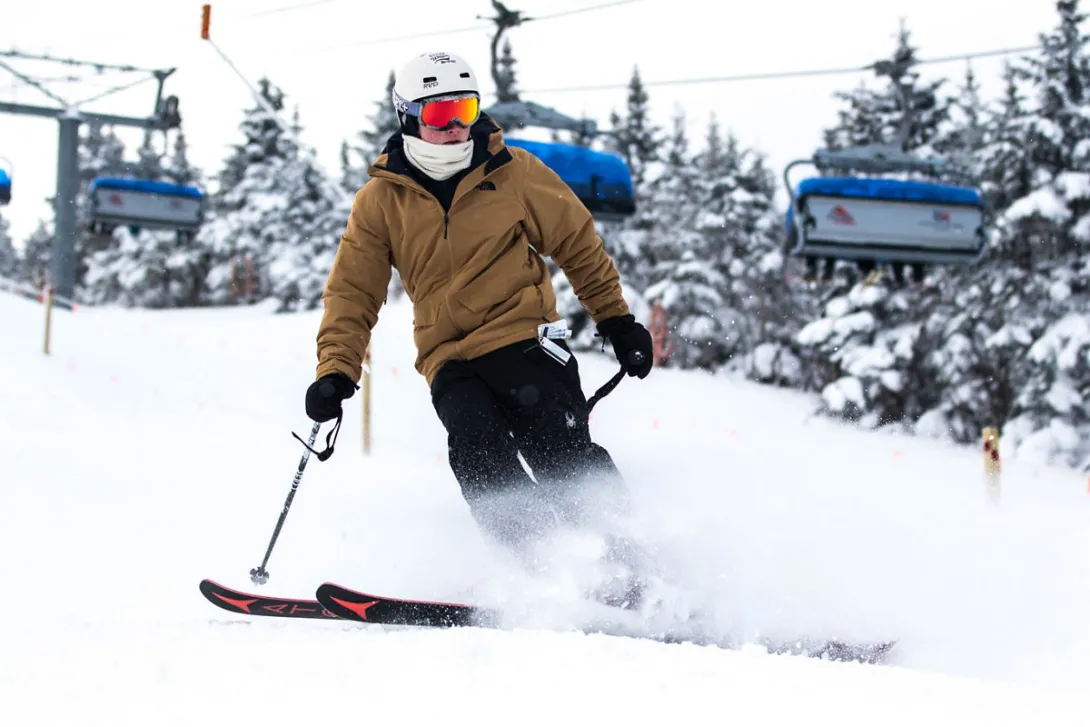 Being able to adapt to changing weather conditions while skiing is crucial for ensuring a safe and enjoyable day on the mountain. 
By checking the weather forecast, dressing in layers, bringing essential equipment, and expanding your knowledge of ski safety, you can protect yourself from the elements and stay comfortable while skiing. In addition, following ski safety protocols, such as taking a safety course and skiing within your ability level, can help to prevent accidents and ensure a safe day on the slopes. 
Overall, being prepared for changing weather conditions is the key to having a successful and enjoyable day on the slopes!