Taking up skiing is one expensive sport, especially if you are shopping for the family. How do you know when to rent and when to buy ski gear? We are here to help. There are lots of tricks of the trade to look like a pro and do it on a budget. 
If you haven't been on skis in the last ten years technology has changed. Skis are now designed to be lighter and to make it easier to get around the mountain. Skiing has never been easier. 
Ski equipment isn't just about looking great it's also about ensuring you are comfortable, safe and ready for the mountain. Googles and warm clothing keeps you comfortable. Equipment that fits properly and is adjusted to your abilities will help keep you safe. 
When to Rent
Image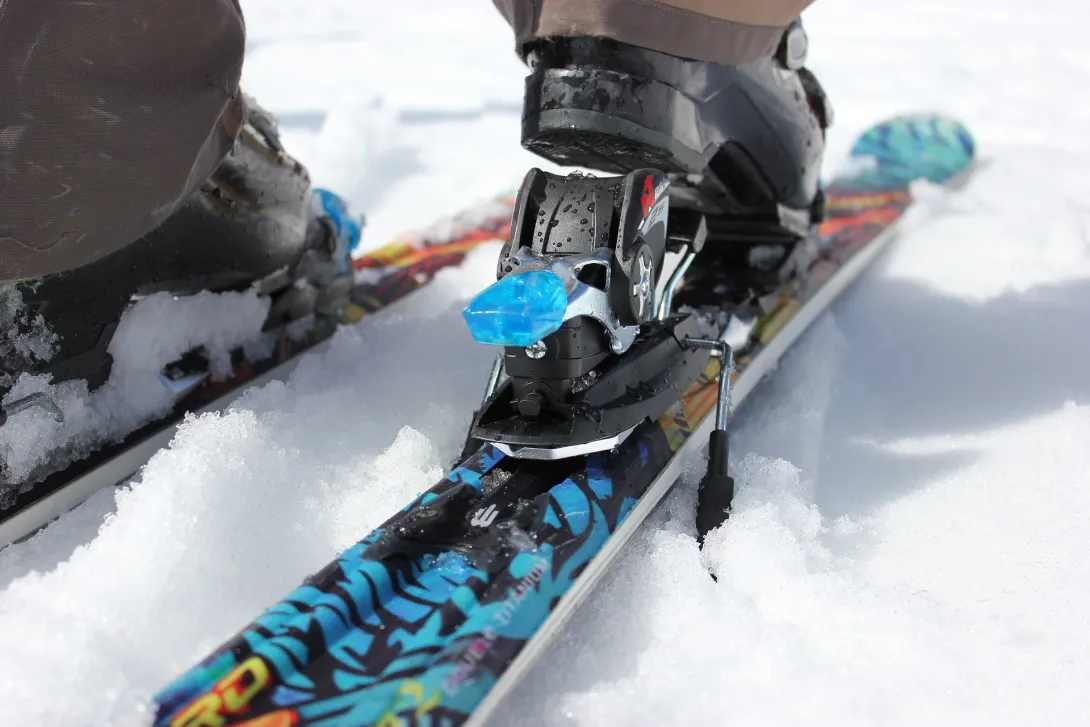 Renting ski gear can be an affordable alternative to buying equipment. That being said this is an expense that quickly adds up. Depending on where you ski, renting skies is a great option if you ski once or twice a year or if you are flying.
Over-sized luggage charges can cost up to 60.00 per pair of skis. While it may cost you an hour of your time, getting set up with rentals when you arrive, you can save yourself those luggage charges by renting. 
If you are just returning to the slopes you may have found that ski technologies have come a long way. Renting can be one way to experiment with different skies and brands. If you ski often at the same resort you could also consider a demo program. Demo programs usually cost a nominal fee but those fees are often credited toward a purchase. 
How to Rent Like a Pro
Image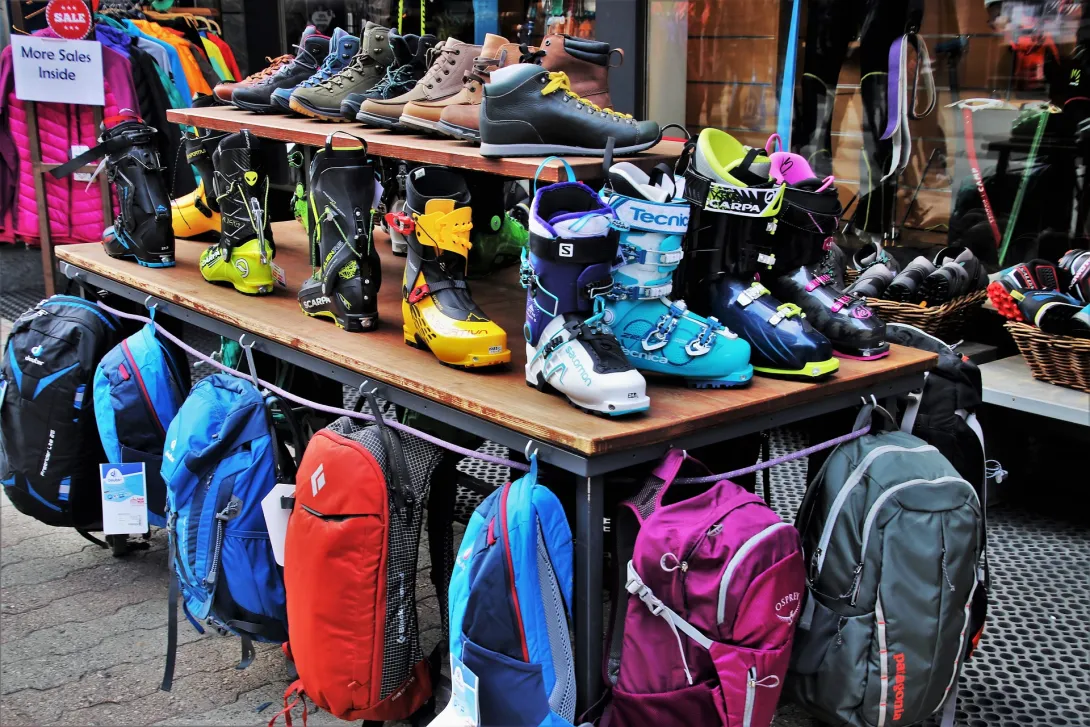 If you are going to rent be sure to schedule your rentals in advance. You don't want to arrive in a resort village and spend time searching for "ski rentals near me". You can rent entire ski packages including helmets. Show up wearing clothing ready to try on your equipment. 
Be honest about your weight and skiing ability as it will impact the setting on your bindings. These settings are designed to release your skis during a fall. You want your skis to fall off to prevent injury. 
While renting ski clothes is not a common practice there are online boutique businesses that fill this void. You can have your snowsuits delivered to your lodge just in time to hit the slopes. These businesses curate perfect packages, including goggles, gloves, and more. With affordable daily prices, these rentals can save you in upfront costs for a weekend of skiing. 
When you Should Buy
Image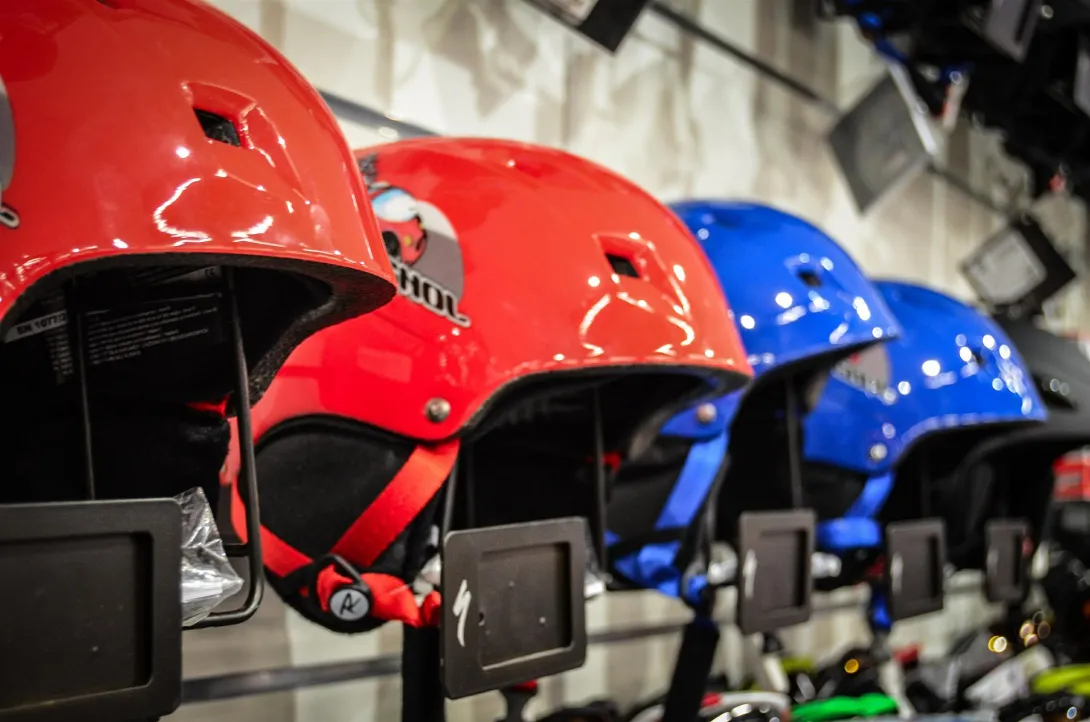 Cost
There are several factors to consider when looking to buy, first and foremost is cost.
A quick calculation can help you determine if it is worth buying equipment. Take the daily rental fee and times it by the number of days you ski in a year. Knowing how much you spend on rental equipment is one of the biggest factors in determining whether or not to buy your own skis.
Quality
Image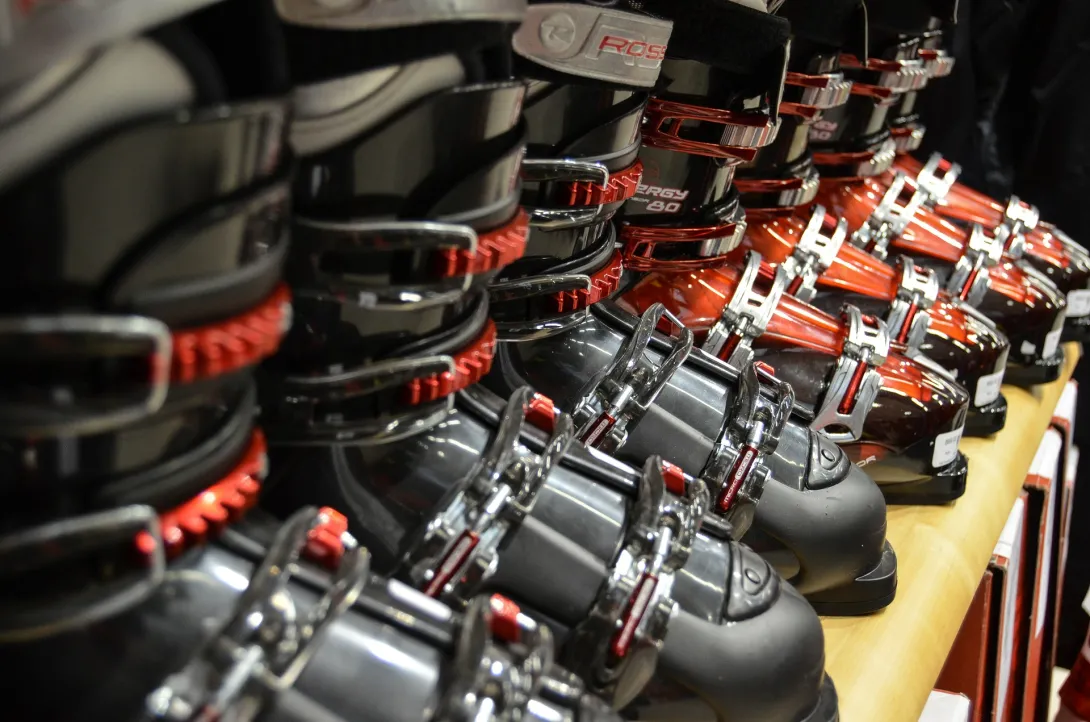 If you ski skills are taking off and you like a more aggressive ski it might be time to buy.
Rental skis are generally targeting towards newbie skiers. Better quality skis can cost upwards of $1,000 before adding binding, boots and poles but the hours of entertainment they will provide can make skiing easier and more enjoyable. 
Buying for Kids
Image
If you are looking to buy ski gear for kids it can be a little more complex. Correct ski size, boot fit, and more all plays a part in kids enjoying their time on the mountain. To get the most for your money it is helpful to be able to plan your ski equipment to pass it down from one kid to the next. 
Kids can grow so quickly that they may need new skis and boots every year. If you can find a pro shop that will consign or swap skis that can help off-set the cost of buying new skis for kids.  
Time of year to buy
Image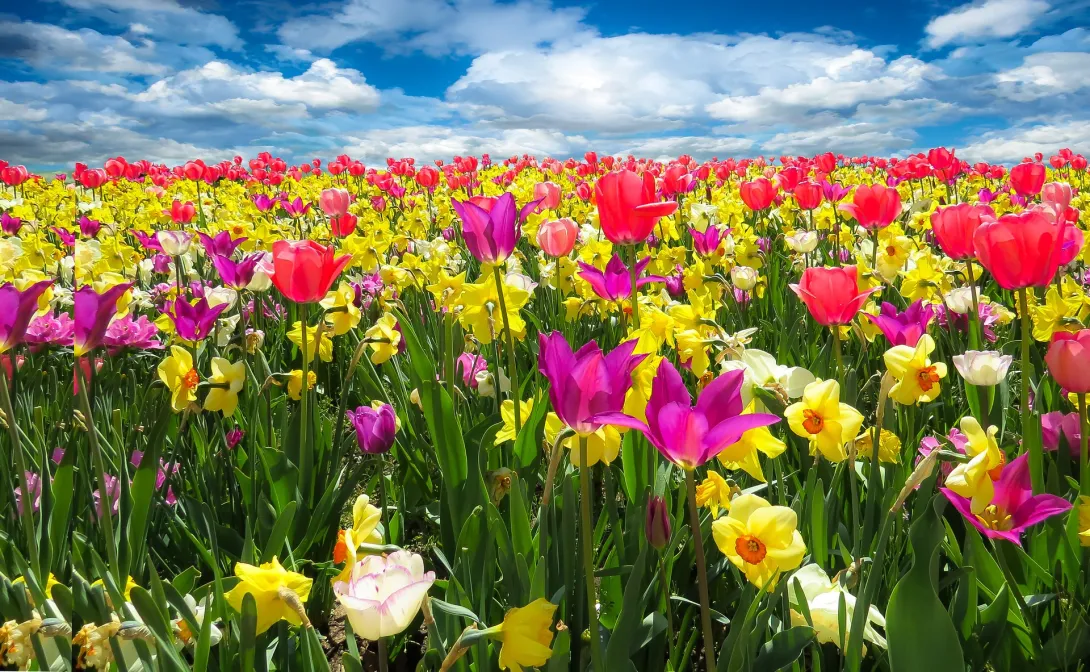 There are two times of year to score the best deals on skis. Buy snow skis in the fall, long before ski season begins, or in the spring, right at the end of ski season. If you live close to the slopes you might find pro shops with used ski sales or ski swaps. 
You don't need to buy new skis every few or even every other year. A good pair of skis will last around 125 days of skiing. Inspecting skis for wear and signs of drying out can help you ensure that your skis are ready for the slopes. 
How to Buy
Image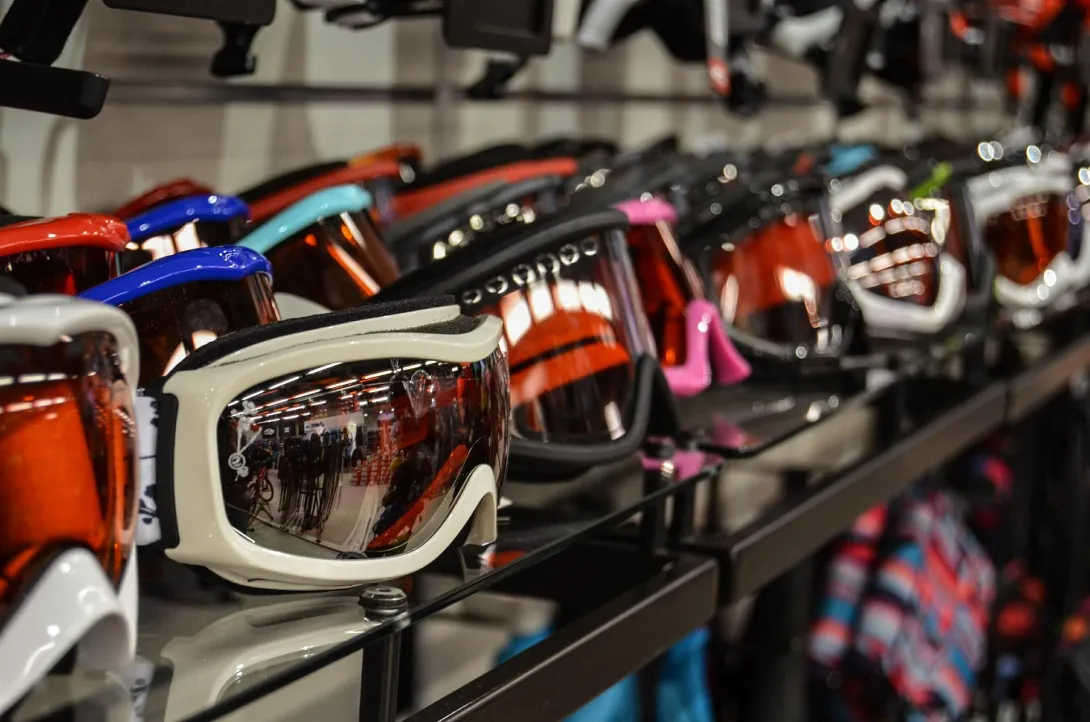 Knowing what you want in a ski is essential as you can't walk into a store, try a ski out, and purchase unless it's at the base of the mountain. Demo programs can be a great way to ski a variety of skis. There is usually a nominal fee to join a demo program but the cost of the program will be credited toward a purchase if you buy from the same pro shop. 
Skis tend to be designed for a purpose, all-mountain, for example and each company makes a similar ski for that purpose and ability level. These skis can be very similar across companies and from one year to the next. Knowing this can help you find a large range of comparable skis.
There is a lot to picking out the right ski for you, knowing the length and width you want it a simple place to start. If you need more help on picking out the best ski for you, check out our ski buying guide.  
Adjusting Your Own Equipment
Image
You don't need to be a gear head to adjust your own equipment. A little bit of knowledge and some basic tools go a long way. To adjust equipment you need to accurately know your weight, height, ski ability as well as the size of your boot. 
Newer binding have a locking system so you may not even need a screwdriver to adjust the bindings. There are two adjustments necessary for binding, boot size and DIN setting. DIN setting sounds fancy. DIN simply referrers to the amount force needed for bindings to release. This setting is important as it is designed to help prevent injury. 
Adjusting bindings and mounting binding are two different tasks. Adjusting bindings is affordable at around $20.00 while mounting bindings will cost more. 
Snow skiing is not an inexpensive sport, but the memories of skiing with family or friends will last a lifetime. If you are getting back into skiing or planning to make ski trips a regular event buying equipment might be right for you, if not you are now ready to rent like a pro.