The decision to rent or buy skis for kids is a different set of considerations compared to adults.
Teaching your kids to ski is a wonderful gift that they can take with them as they become adults. Similar to riding a bike, once you learn to ski, the basics never leave you.
An adult that is learning to ski can make a good argument for buying skis instead of renting, but kids are different because they're still growing.
So should you always rent skis instead of buying them for kids? Here's what you should consider.
Kids grow too much to buy them skis
Image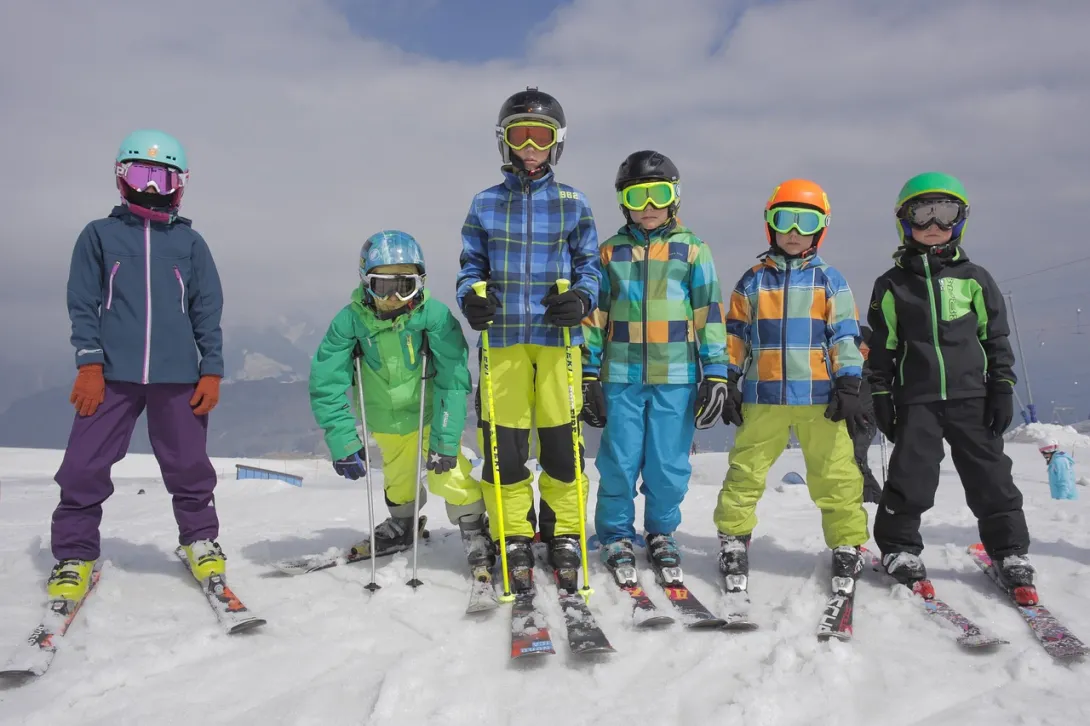 Kids are growing, and their change in height can greatly affect which skis they need.
Even the youngest kids that haven't hit growth spurts yet will grow considerably year-to-year, and that  beginning-of-the-season purchase may not even fit your kids at the end of the season, let alone next year. 
This is even more so the case for teens and tweens.
Renting can save you money
Image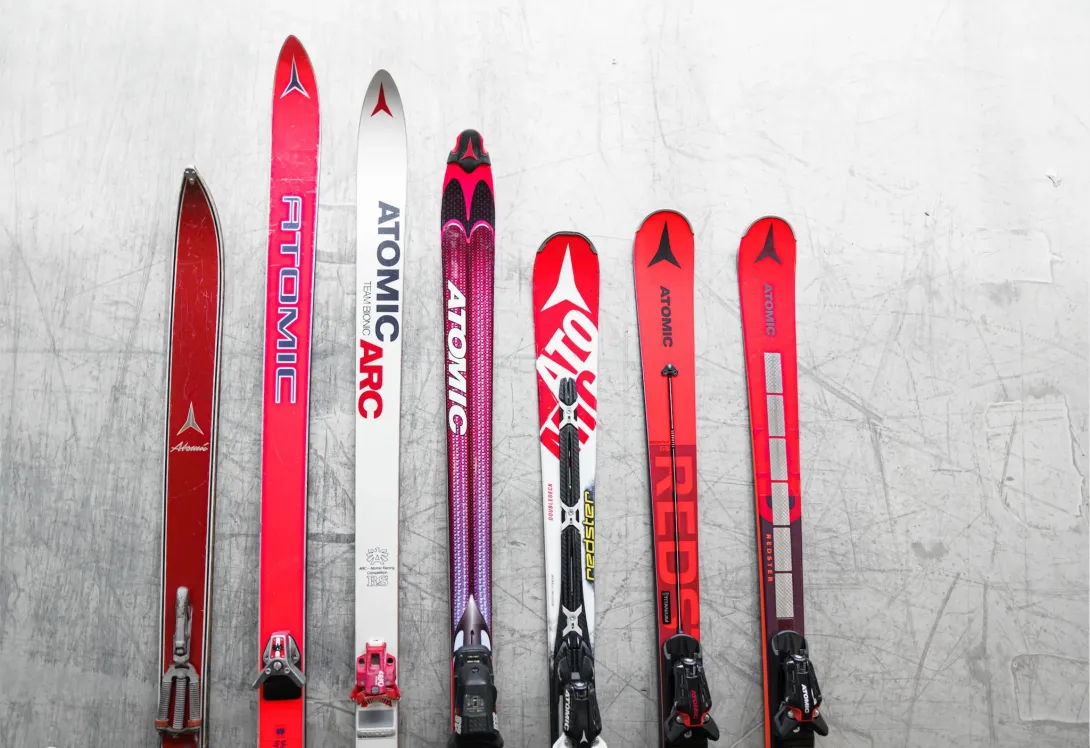 Even if you buy your kids used skis, they're likely going to outgrow the equipment before you can recoup the value from them.
Renting skis will likely be a cheaper option for kids because there's no large up front cost.
This isn't a traditional should you rent or buy ski equipment question because unlike adults, the kids will outgrow the usefulness of those sized skis.
Yes, you could sell your kids equipment, but skis depreciate in value, so you're never going to get back the cost you put in.
Packing is much easier
Image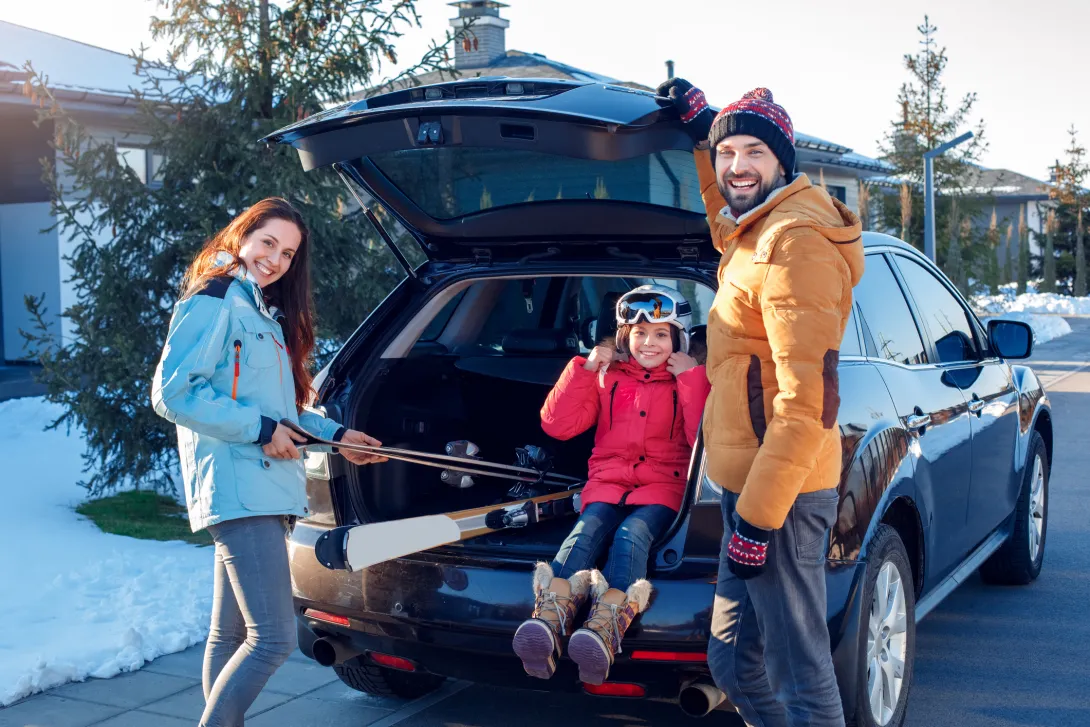 If you thought packing was a chore, wait until you try to pack all of your kids stuff.
Kids seem to need much more than adults because they tend to accumulate more "just in case" items.
Renting equipment near the mountain means there's less to pack, and that makes the packing process easier.
If you're flying, it also saves you money in checked and oversized bag fees. 
Some mountain resorts will actually deliver your ski rentals to where you're staying or slopeside.
Less pressure on kids to love skiing
Image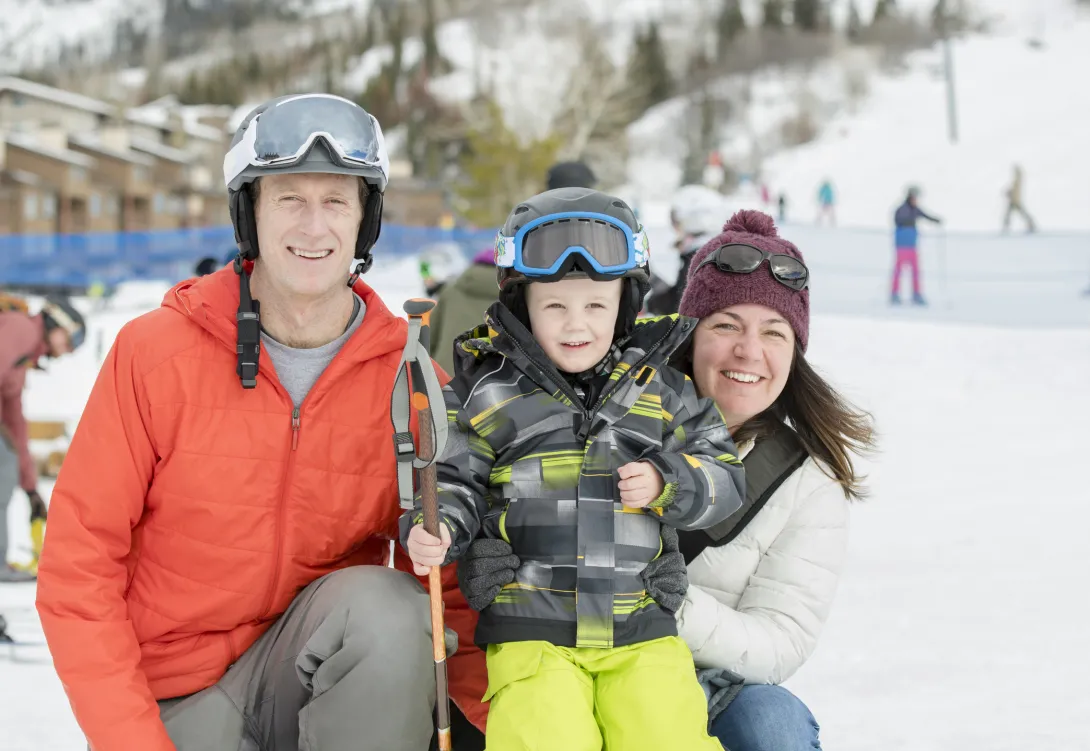 You love skiing, but your kids might not.
Everyone is different, and some kids don't take to skiing as others do.  Buying them skis means an investment up front that needs to be paid back in time on the mountain.
If you rent skis and the kids don't love it, it's no big deal because your out of pocket cost is considerably less. This is really important when a child or teen first learns to ski and has never done it before.
Buying them expensive ski equipment may add more pressure to commit to skiing.
While you want your kids to love skiing just as much as you do, you want them to have a good time and the old line parents use of "I paid a lot of money for this vacation, so you're going to love it" can be lessened by renting skis.
Why you should buy skis for kids instead of renting
Image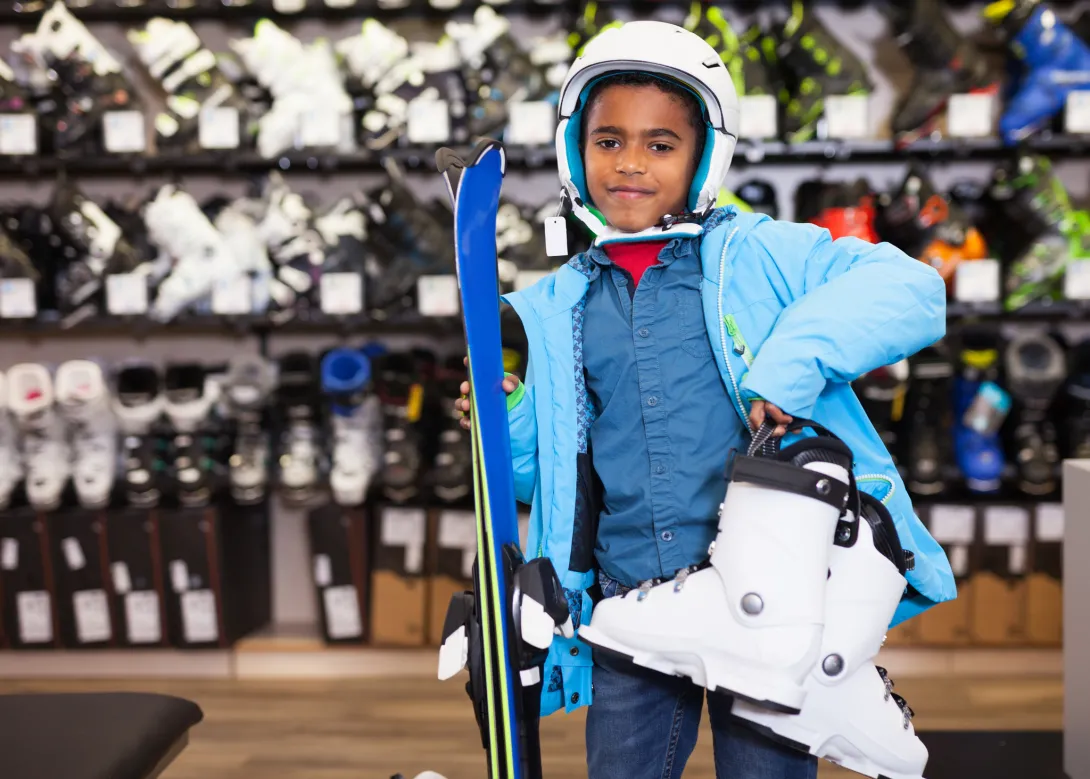 If you live somewhere very close to a ski mountain where you intend to buy them season passes because you'll be skiing every week, then buying skis might make sense.
Depending on the cost of the skis, compared to renting, you'll probably need to go skiing around 14-21 days a season to "break even" on the cost of the skis. That's a lot of skiing for making special trips.
But if you're a local (or close enough where driving to the mountain is not an ordeal), then buying skis could make more sense.
If your kids have never skied before, I'd at least consider renting just for the first couple days so they can try it out before committing to the total cost.