If you're looking to get really good at skiing, a visit to Washington State should definitely be on your bucket list this winter!
Skiing in Washington is truly like something out of a fairy tale. The Pacific Northwest gets more snowfall than any other place in North America and the elevations stay relatively low, making it the perfect destination for both beginner and expert skiers. It also is a cheaper ski destination in comparison to states like Colorado and Utah.
There are tons of ski areas scattered all throughout the state where you'll find locals playing outside in the snow all day every day. Washington State has a very unique ski culture especially in comparison to other U.S. states.
Not every ski area has a bustling downtown village, so you'll find skiers enjoying their days with their ski time or other outdoor activities such as snowshoeing and snow tubing. Afterwards, you'll find them relaxing in a cabin hot tub surrounded by friends and fire.
In Washington State, you'll find the ski resorts to be separated into two main areas: East and West. The ski resorts in the west (like Mount Baker and Snoqualmie) tend to be busier as many of them are within just a few hour drive of Seattle. Once you get into the east side of the state you'll be skiing primarily in the Spokane area with ski resorts in Idaho and Big Sky Montana close by as well.
There are so many ski resorts in Washington State to choose from and while all of them are beautiful, not all are created equal for beginners. Keep reading to learn our 5 favorite ski resorts in Washington State for those who are just getting started on their skiing journey!
5 Best Ski Resorts For Beginners In Washington State
Mount Baker Ski Area
Image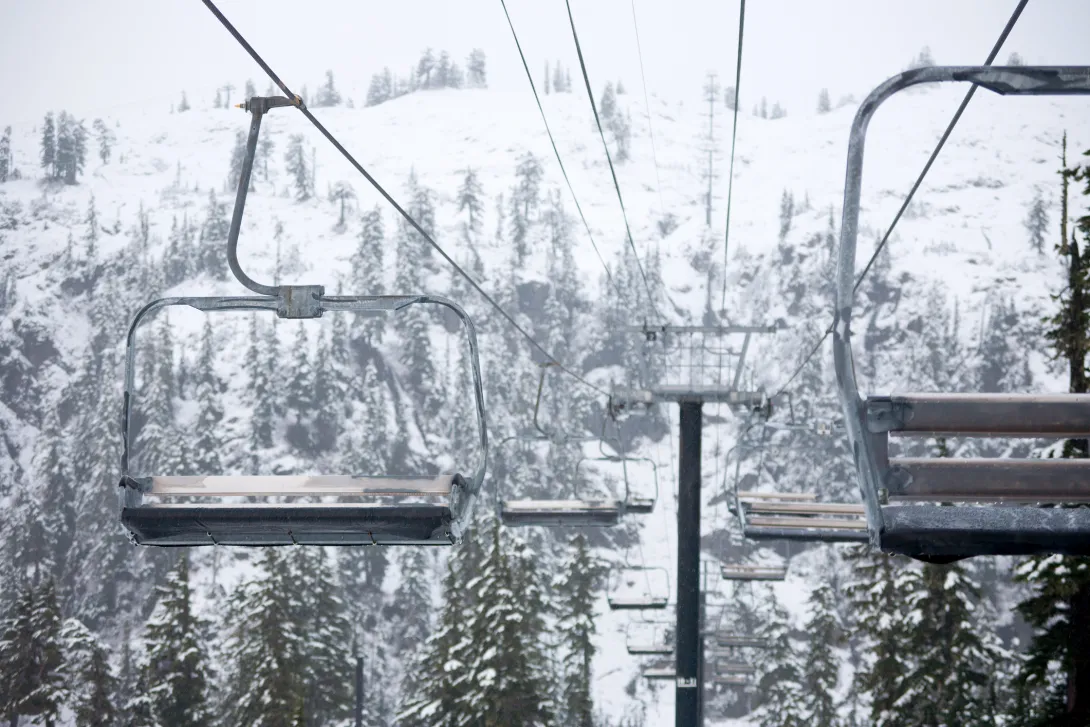 Mount Baker is by far one of the dreamiest places to ski in the world! Not only does it have excellent views, but it also currently holds the world record as the snowiest place on earth, boasting the most snowfall in a single season.
Located less than three hours from Seattle, it's the perfect place to take a weekend getaway or even a day trip to get some practice runs in.
Mount Baker is an excellent place to learn how to ski and practice your skills as a beginner. It is a massive resort with separate areas for different levels, including a beginner's hill which has a free handle tow and an excellent ski school.
Mount Baker Ski Resort offers a beginner's program in March, but also has group and private lessons available any time of the season as well. It has very reasonable progressions, so you'll find this to be a great place to both learn to ski and improve your skills.
Crystal Mountain
Image
Crystal Mountain Ski Area is a hidden gem to be honest.
It is a lesser known ski resort in Washington State, especially for beginners. It's a quieter resort known mostly among the locals so it sees less traffic and doesn't have as much beginner terrain available as some of the other resorts do.
They are mostly known for their wide variety of terrain available for experts in the high alpine, trees, and sidecountry. The beginner terrain they do have is excellent to learn on and they have a strong ski school, making it a very solid choice for beginners who are learning how to ski and be inspired by the epic adventures going on around them.
I highly recommend checking out Crystal Mountain to learn how to ski in Washington State this winter!
The Summit at Snoqualmie
Image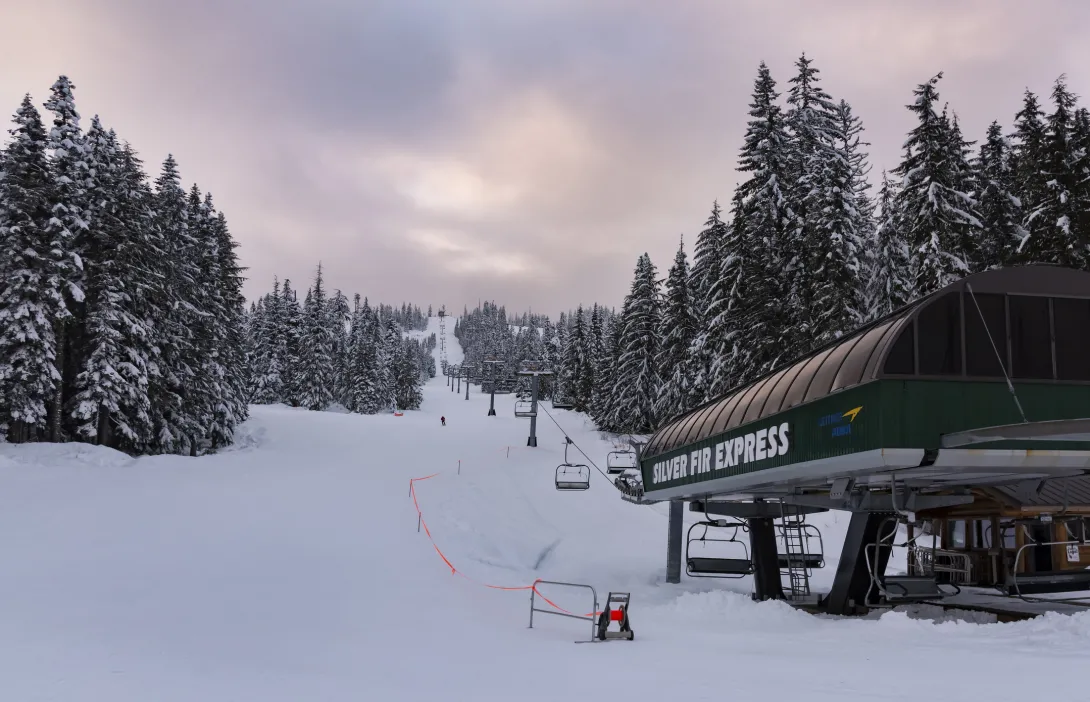 The Summit at Snoqualmie is one of the best places to learn how to ski in Washington State!
It is convenient to get to for those who live in both the east and the west, though it is located in the west on Snoqualmie Pass, which is just about an hour's drive away from Seattle. It is a huge mountain with terrain for all levels, fun activities such as snow tubing available, and more night skiing than anywhere else in the state.
Image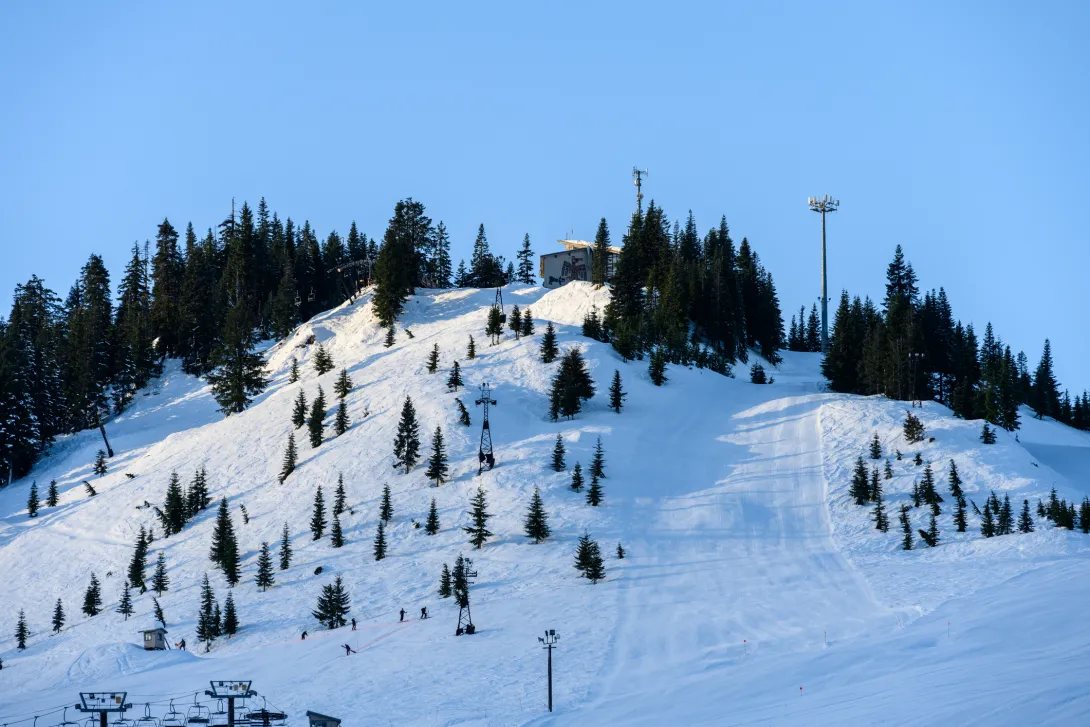 Summit West is the beginner area of this Snoqualmie ski area, which has 8 lifts and a magic carpet conveyor belt just dedicated to beginners. It also has plenty of intermediate trails, so you'll find that you'll be able to progress slowly as you improve your skills.
I highly recommend visiting Snoqualmie this winter, and checking out the available packages if you live in the area!
Mount Spokane Ski and Snowboard Park
Image

Mount Spokane Ski and Snowboard Park is one of the best ski resorts in the country in my opinion!
It has terrain suited for everyone and is such a fun resort to visit. They have night skiing available and one of the best terrain parks in the country. Located less than an hour from downtown Spokane, it's an easy place to just get in a quick run or two, play around in the terrain park for a little bit, and then carry on with your day. You should also try out the night skiing at least once if you haven't before! It's such a unique experience and fun vibe.
As a beginner, Mount Spokane is a great place to learn how to ski. It has plenty of trails at lower elevation terrain, both group and private lessons available, and a separate beginner area so you can focus on improving your skills before mixing in with the crowds. I highly recommend a visit to Mount Spokane Ski and Snowboard Park this winter!
49 Degrees North
Image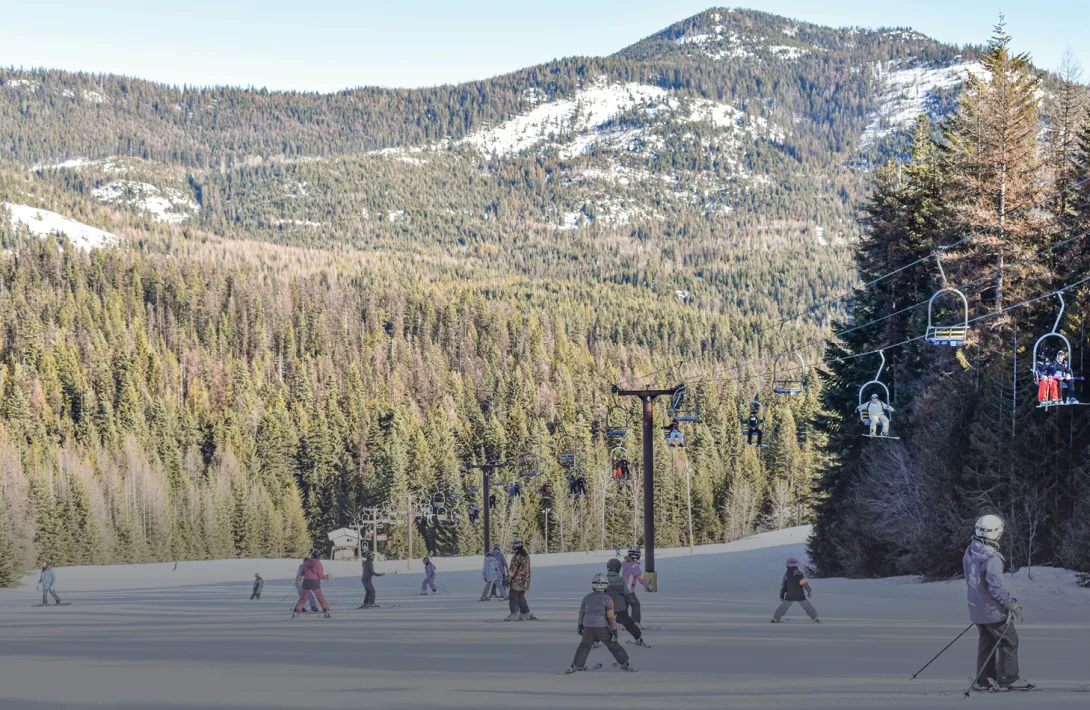 49 Degrees North is a ski resort located in northeastern Washington State on Chewelah Peak.
It is a huge and snowy resort, covering over 2300 acres and containing over 50 trails. 49 Degrees North is popular with the locals and best suited for intermediate skiers, though they also have a great ski school and plenty of trails for beginners as well, including a separate ski area.
The ski school provides both group lessons and one on one lessons with highly skilled and certified ski instructors. It is a great, quiet place to learn how to ski and practice your skills!