Life takes lots of twists and turns, no matter where you have landed it is time to get back to the slopes. Not everyone has the time or resources to take glamorous ski trips, although if you do we are stoked for you. 
To enjoy the slopes, accessing resorts needs to be easy, we'll help you find somewhere to ski right in your backyard. We can't promise mother nature will be dropping freshies at your local resort on the regular, but anytime you can find yourself slopeside is a great day.
Skiing in the Northeast
Image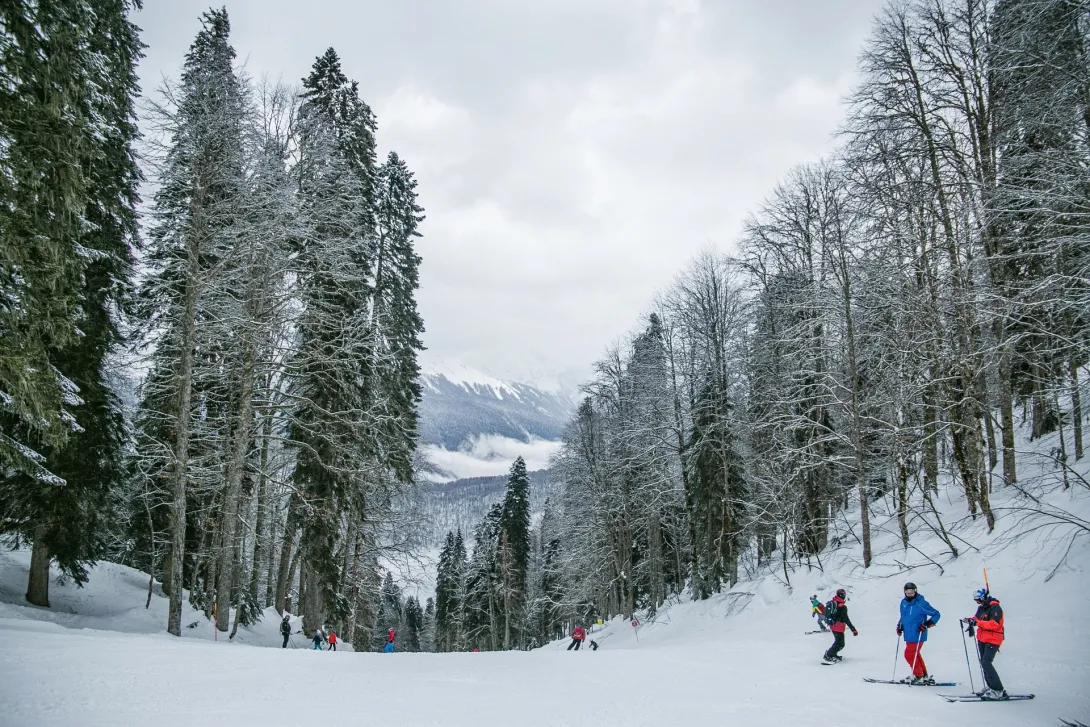 New York
If you live in the northeast you may be looking for places to ski near DC or New York.
The good news, is there are places all over the east coast to go skiing. New York's Whiteface Mountain offers 288 acres of skiable terrain and the longest run intermediate run at 2.1 miles in the Northeast.
Whiteface is one of the few uncommercialized ski resorts. You won't find a cookie-cutter village at the base of this mountain. Lake Placid is filled with boutique restaurants and shops.  
Vermont
Vermont is well known for mountain skiing. While it may be brisk you will find everything you look for in a mountain playground, trees, moguls, and more. Whether you land at Killington, Jay Peaks, or Sugar Bush you will have an epic experience.
Virginia
If you need something a little closer to home, Virginia hosts family-friendly ski resorts. Massanutten has 18 trails an epic deck for soaking up sunshine and snow and an, even more, epic waterpark to boot.
If you have been searching for ski resorts near DC, Bryce Resort is just a few hours away and offers ski rentals, lessons, and tubing. This is a great spot for beginners learning to ski. 
Connecticut
Connecticut has a handful of small mountains that are great for locals to try skiing and tune up for the season.
You won't find the tallest vertical drops, but there are affordable ski resorts in the Constitution State that offer a history of quality skiing options.
Skiing in the Midwest
Image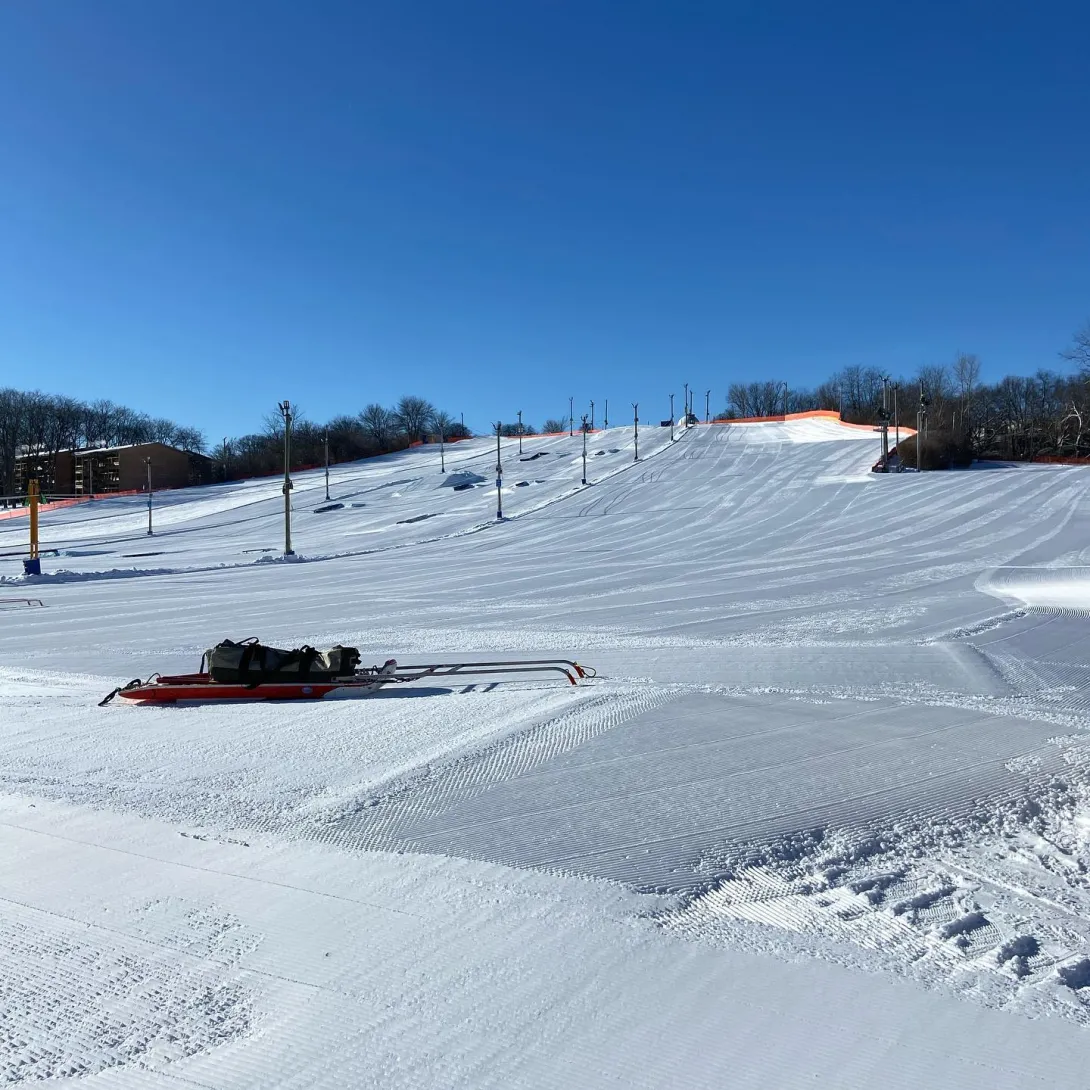 Chicago
While you won't find any mountains here the are plenty of small resorts you can use to hone your skills before heading to the Rockies. Just outside of Chicago you can find Four Lakes Alpine Resort. While there are just a few runs, you don't even have to leave IL to shred. 
Just a few hours further in WI, Wilmot Mountain offers more runs and acreage to develop your skills. The vertical is 194 ft with trail levels for everyone. 
Iowa
In Dubuque, IA Sundown Moutain Resort hosts two ski chalets and an annual SlushFest. This is an affordable resort with a terrain park to ensure you are mountain-ready. Missouri has ski resorts placed on each side of the state. 
Missouri 
In Wildwood Missouri, Hidden Valley Ski Resort is a busy place to be when temperatures stay below freezing or mother nature delivers some natural snow. Just outside of Kansas City MO, is Snow Creek Mountain Resort. With 12 trails and 300 vertical ft. Snow Creek does rely on man-made snow but their sustainability pledge will allow you to shred in good conscience. 
The Rockies 
Image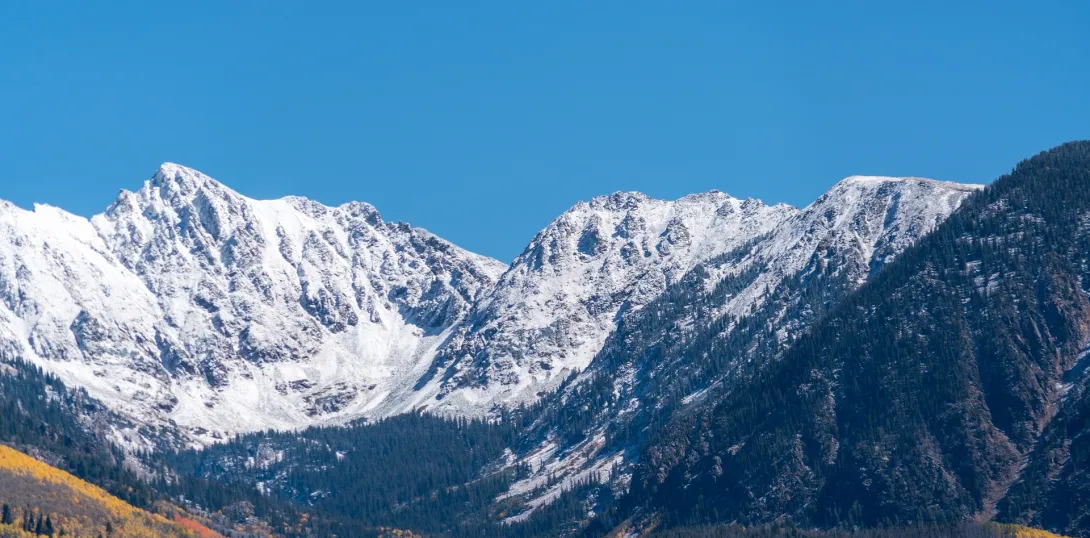 Colorado
Everyone is looking for the best ski resorts in Colorado and we are here to tell you, you can't go wrong.
Colorado, Utah, and Wyoming are home to some of the best snow in the world. You can find affordable skiing in the Loveland Ski Area. It's not as refined as other resorts its close proximity to Denver and its affordable lift ticket could make it an entry-level trip to the Rockies.
Image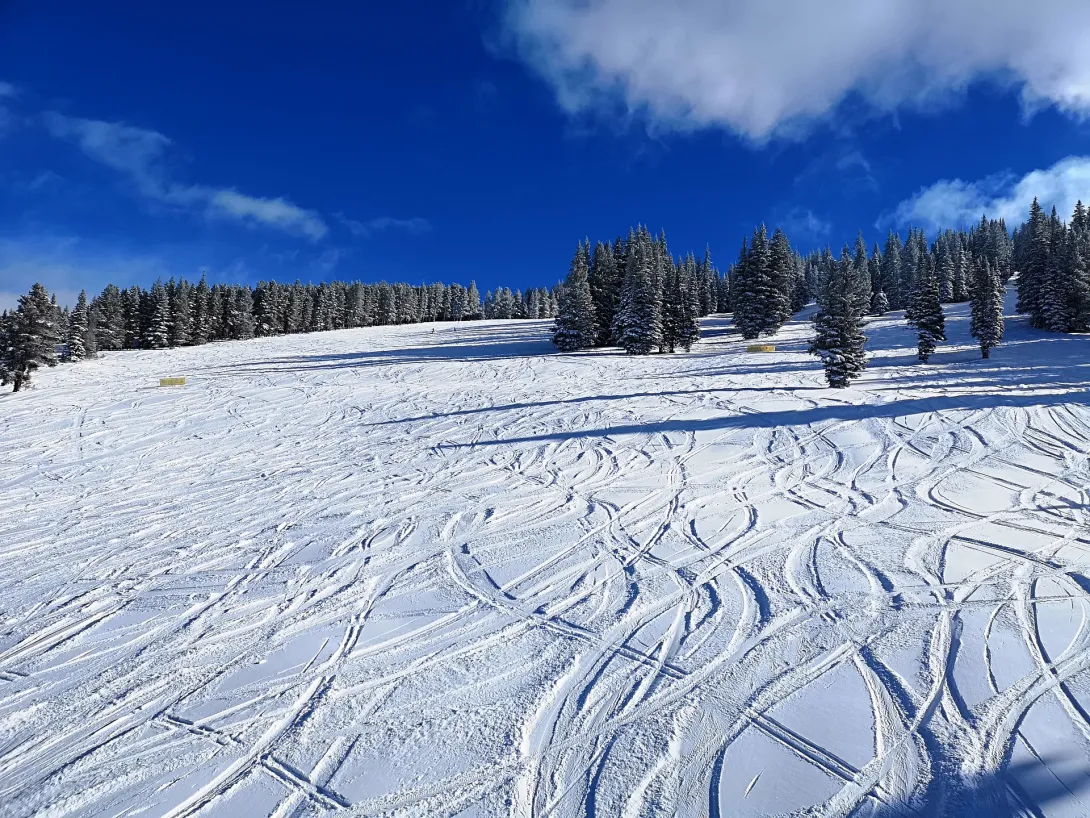 Of course, there are always the classics, Steamboat, Breckenridge, and Vail. While you'll spend top dollar to enjoy Vail the history and prestige are unparalleled. 
Utah
Alta ski resort is an affordable option if you are looking for a first ski trip to Utah, with 118 runs and 6 lifts Alta may be the no-frills of Utah but make no mistake it is the real deal. With fresh powder for days and a backcountry feel, Alta provides great bang for your buck.
Park City hosts the most lifts in Utah, which means more time slopeside and less time in lines. Snow Basin lies within its 3000-acre perimeter, its close proximity to the airport, fine dining, and well-groomed runs 
Pacific Northwest
Image
Washington
Home to picturesque mountain views in the Pacific Northwest you can find some sick slopes. With challenging mountain terrain and multiple mountain passes to choose from there are plenty of skiable acres to go around. White Pass Ski Area hosts Paradise Basin, gladed terrain, and night skiing. 
Furthest North is Mount Baker Ski Area, limited crowd and complex terrain are met with surprisingly affordable lift tickets. Steven's Pass is closest to Seattle's airport. As a result, it sees the biggest crowds luckily it recently improved infrastructure which makes the most of a busy resort. 
Oregon
If you are looking for ski resorts near Portland, Mount Hood offers almost year-round skiing. Constantly expanding ski resorts, this ski area offers a variety of family-friendly terrain. Ski Timberline or Mount Hood Meadows you can't go wrong.  
Sierra's 
Image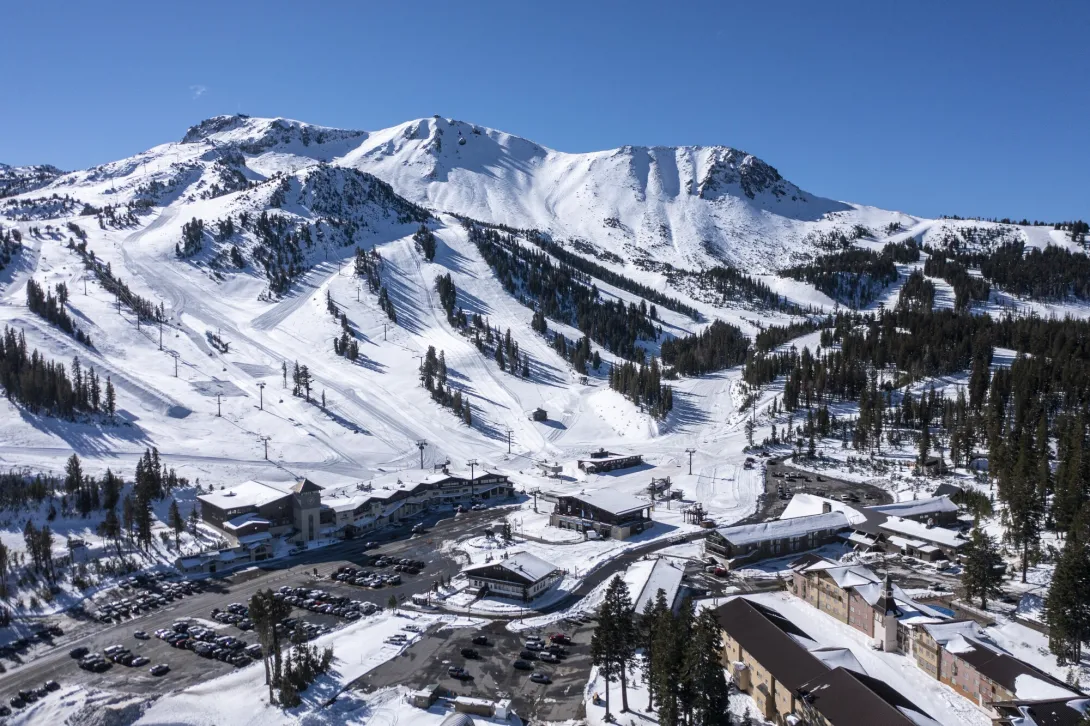 California
If snow and sunshine are your jam consider skiing the Sierra's. Mammoth Mountain may not be the most convenient resort to get to but as a result, it helps with crowd control. With closer proximity to Sacramento, Heavenly boasts a lively base village and a fun atmosphere.
If you are looking for smooth intermediate runs and family-friendly consider North Star California. While it may come with a price tag you and your family will be sure to have a great time. 
Skiing in the South
Image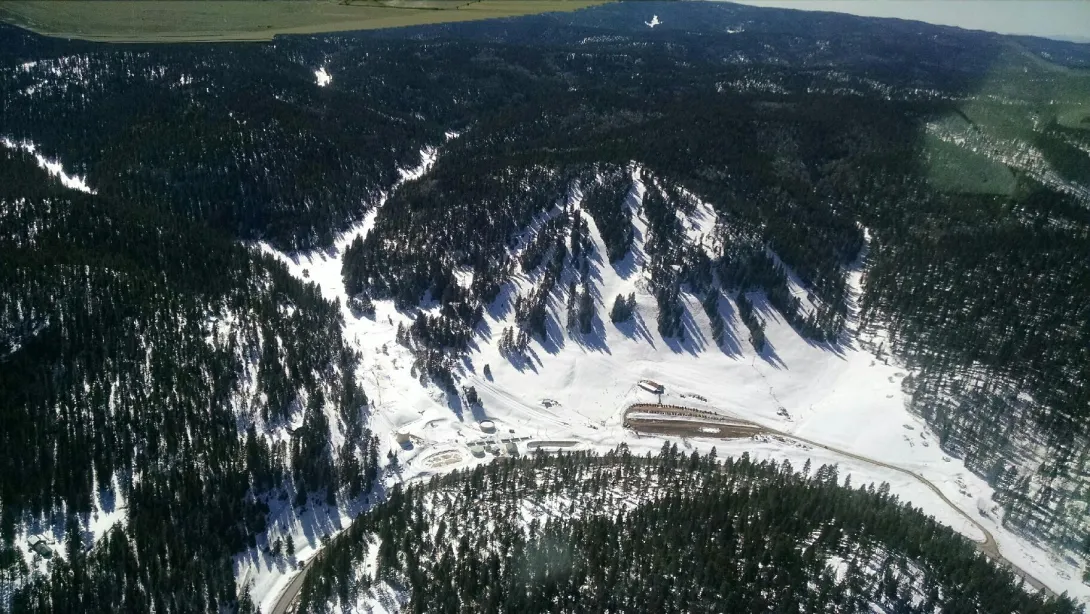 New Mexico
The ski season in New Mexico runs from mid-December through mid-March. Ski Cloudcroft is the southernmost ski resort in the US with 25 trails but only 2 lifts plan on soaking up the sunshine in lift lines. The remaining resorts fall along the Sandia Mountains just north of Albuquerque. 
If you live in Dallas you are 9 hours from Albuquerque NM. Taos Ski Valley is the largest ski resort in New Mexico, it combines a vintage feel with upgraded amenities. With 114 runs across 1,294 acres, welcome to nature's playground. 
Sandia peak is where 10 feet of dry fluffy powder dumps every year. For this reason, New Mexico may just be ski bum's best-kept secret. With a wide variety of beginner and intermediate runs, Sandia peak is a great place to enjoy weekend skiing. 
Skiing in the Southeast
Image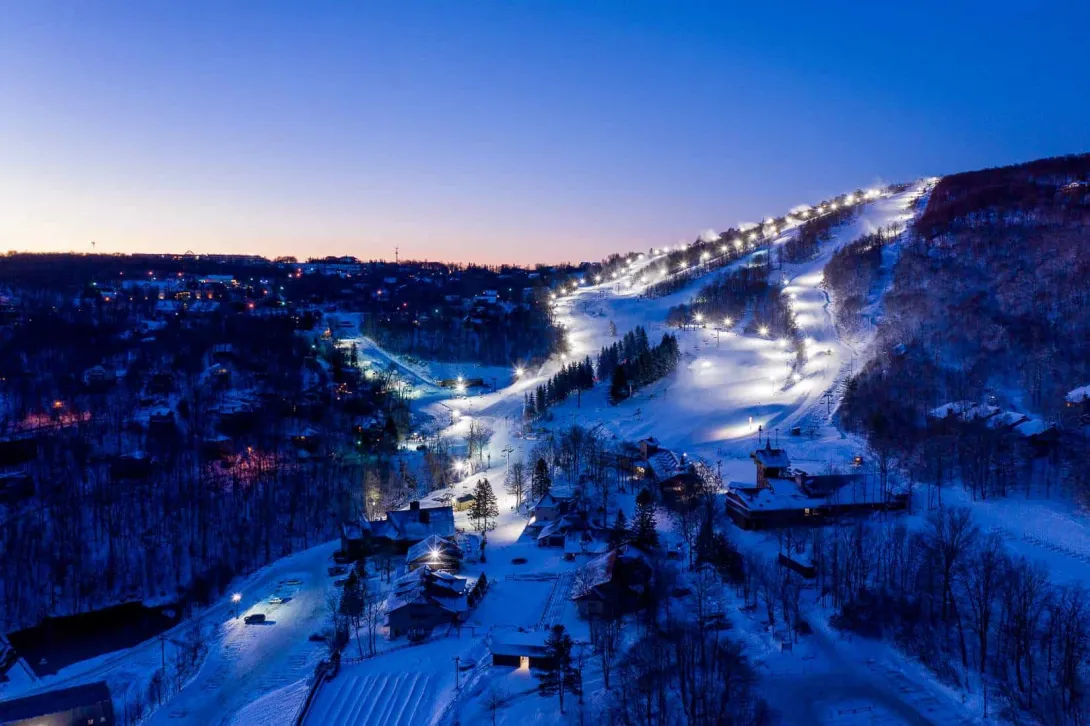 North Carolina
Yep, you heard us skiing in the Southeast. Specifically, in North Carolina, these resorts deliver on vertical without the notorious cold weather of skiing on the east coast. Sugar Moutain is home to 125 acres and an 8 passenger high-speed lift. 
If your looking for the local favorite consider Beech Mountain Ski Resort. A scenic lodge and home to a Burton Learn-to-Ride school Beech Mountain Ski Resort will make anyone feel at home. Furthest south is Wolf Ridge, it may be small but it offers convenience and a stunning lodge. 
West Virginia
Timberline ski resort offers a 2-mile run and a new high-speed chairlift. For the Southeast, Timberline offers a variety of terrain for expert skiers and a great scene for apres ski. Snowshoe's rich history is met with a stunning base village and on-site accommodations. There are over 60 runs and 11,000 acres of winter activities. 
We can't move mountains but with ski resorts in every corner of this great nation, there is a place for you to snap in and find yourself slope-side. While skiing should be easy and convenient it should also be an adventure. Let mother nature be your guide as you explore new resorts from state to state.