Skis aren't cheap, so when is the best time of the year to buy skis?
The price of a new pair of skis has a wide gamut of possible pricing, from a couple hundred dollars to as much as a thousand dollars. It's one of many aspects of the sport that will cost you plenty to get started, so is there a better time of the year to buy skis to take advantage of lower prices?
Just like many other seasonal products, demand will rise and fall depending on how close the ski season is to starting (or ending).
What time of the year are skis the cheapest?
Image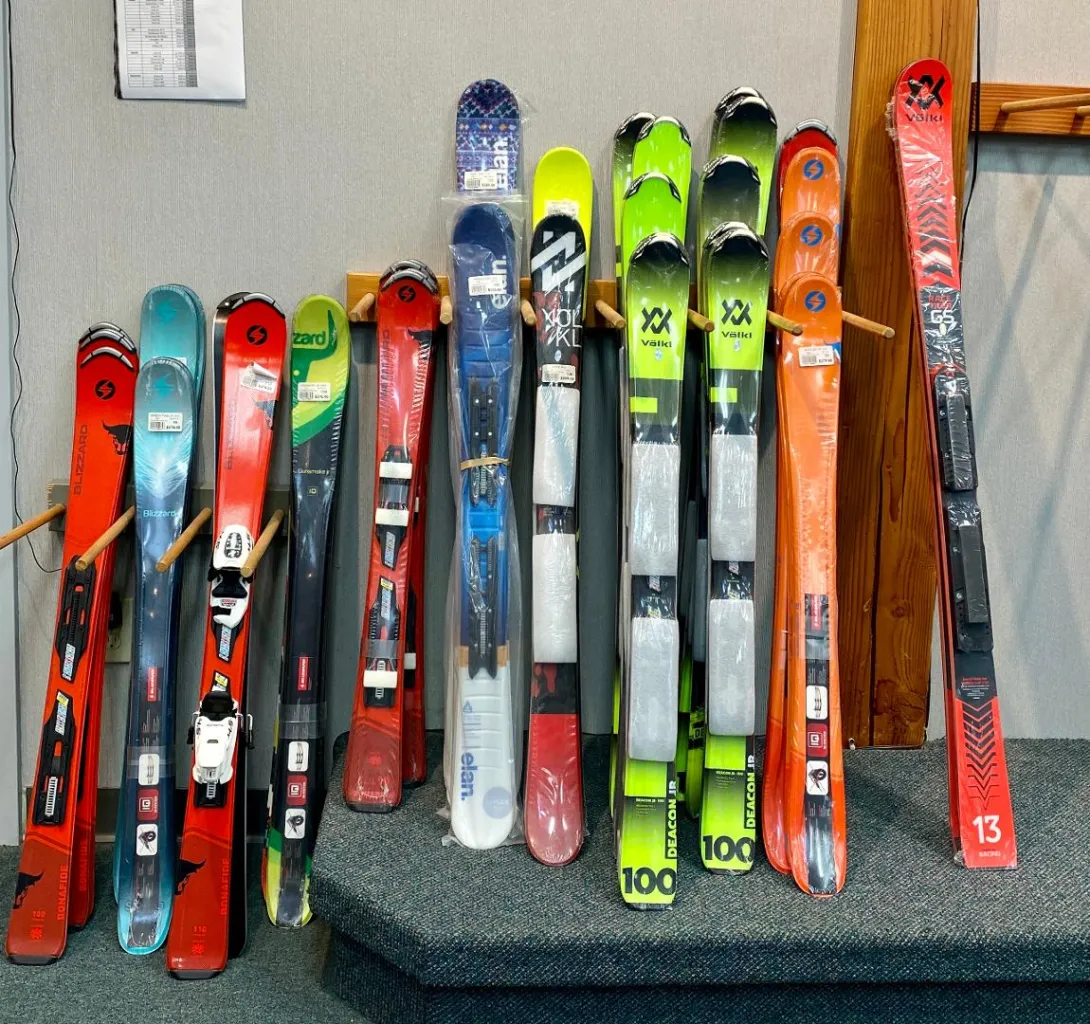 Generally speaking, you'll find the best time of the year to buy skis right as the season comes to an end.
Most experts agree that if you buy a pair of skis in February or March, you'll probably get a better deal than if you bought them at the start of the season.
The reason why buying skis at the end of the season will be cheaper is because a lot of ski shops want to clear out their inventory for the season and prepare their shop for either a switch to summer gear, or close down until next year.
Once it warms up, very few people are in the market to buy skis and merchandise sitting on shelves and not being sold is a big problem for any retailer.
Read more: Ski buying guide
The best holiday for deep sales: President's Day Weekend
Image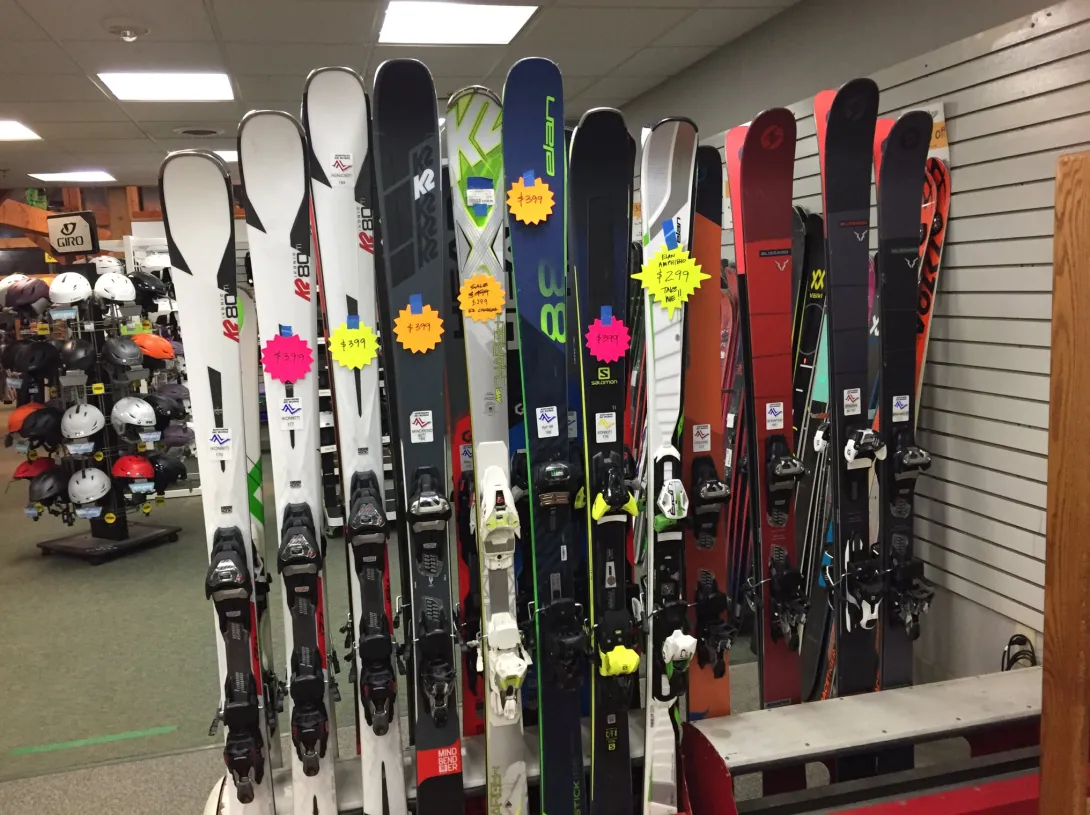 If you want to circle a date on your calendar to go ski shopping, it would be President's Day in February.
This is generally when the ski season starts to wane (especially on the east coast of the United States) and ski shops start to advertise deep discounts.
Whether you are buying a new set of skis, or simply augmenting your collection, this is a good time to start shopping. 
The deals don't end here, as you can find good prices as you move through the end of February and into March or April.
Buying skis in the summer and fall
Image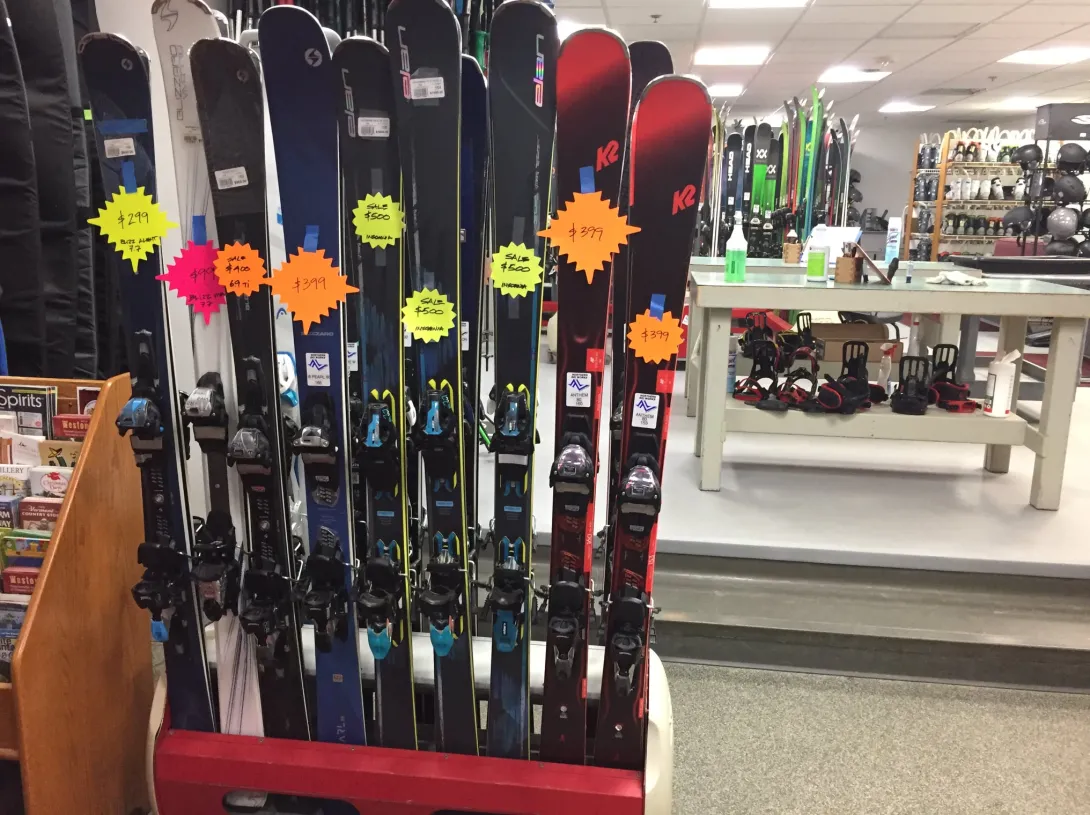 If you missed President's Day, you can still find good prices in the summer months, when it's the ski off season.
Fewer people are thinking about skiing in the summer, so you can sometimes get great prices on older inventory.
The problem with waiting to buy skis in the off season
Image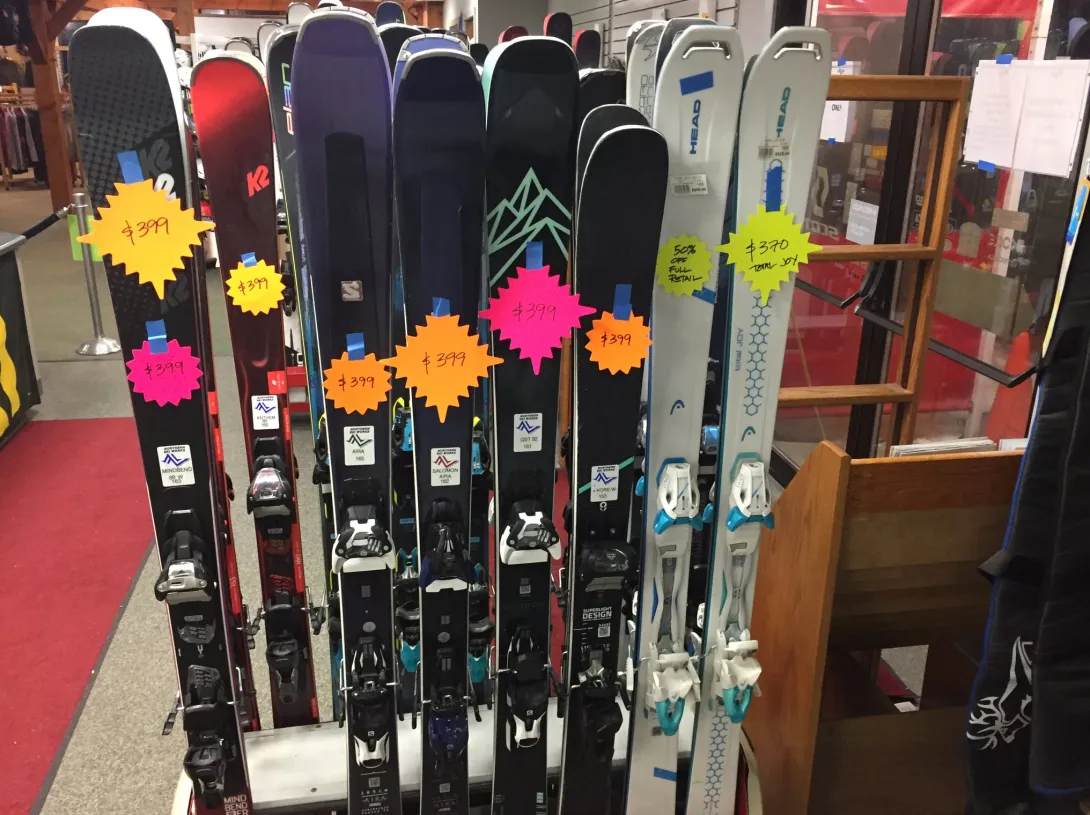 The risk you run with buying in the summer is you're relegated to the best deals for last year's gear. It's possible a lot of other bargain hunters already bought up a lot of the equipment as the previous ski season came to a close, so selection may be limited.
As you move further away from ski season, the amount of equipment on sale drops, and that means fewer options for sizes, color, or models.
It never hurts to look, but keep in mind your options could be limited.
Image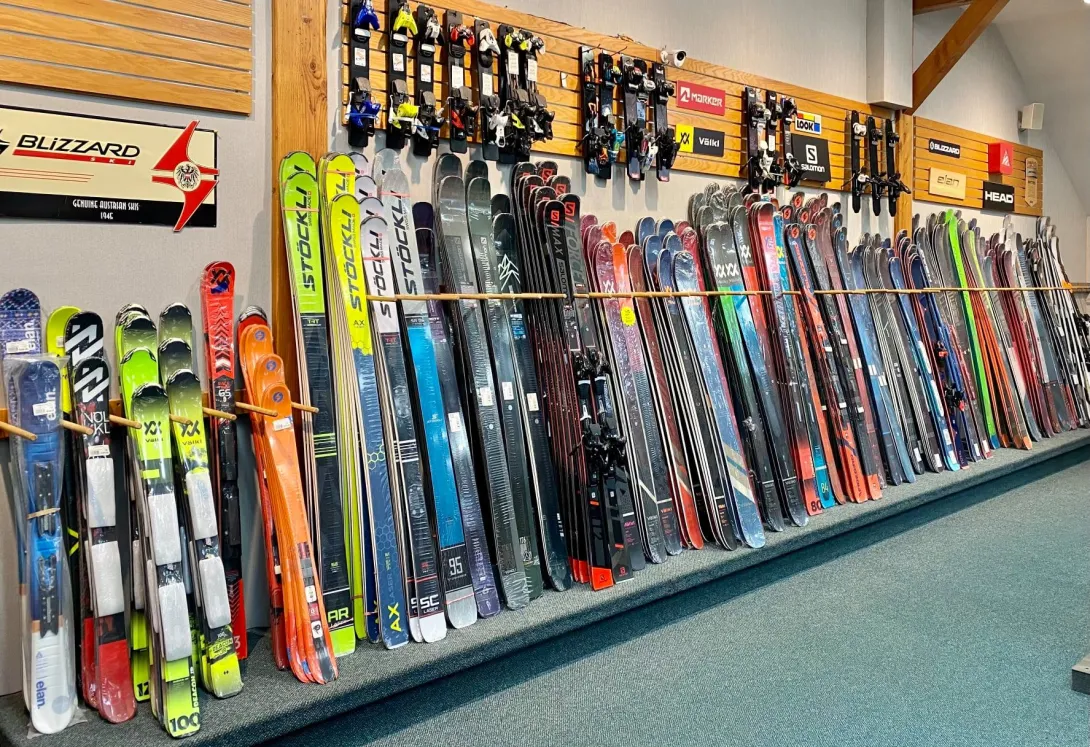 Another potential issue with any skis you buy at the end of the season or in the off season is you're shopping last year's style.
Once the ski season starts back up in early winter, retailers will have the latest and greatest skis for that year. The good news is the year-to-year changes are rarely substantial, but some people care about hitting the slopes with the newest looks.
When is the worst time to buy skis?
Image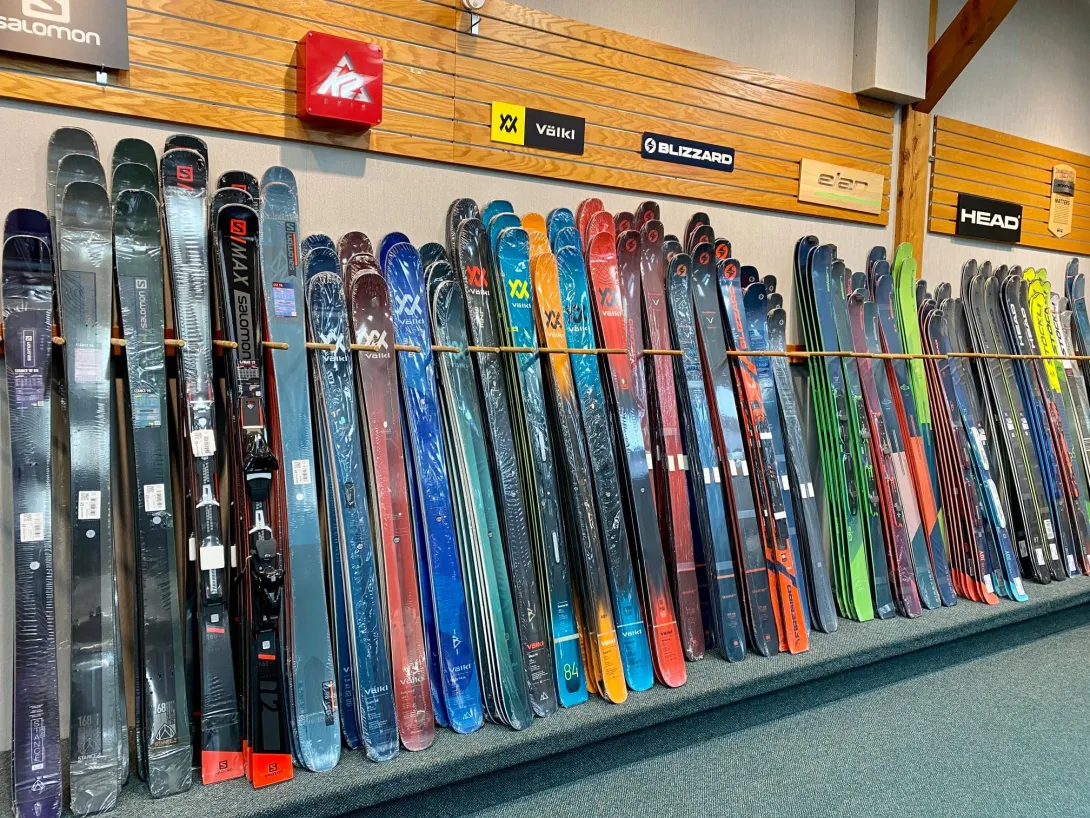 You'll pay top dollar if you buy your skis right at the start of the ski season.
Ski shops prep for the start of the season in late fall and winter by bringing in all sorts of new gear, and those shops know they have all season to sell it. This means they are less incentivized to put anything on sale.
As bad as prices will be at the start of the season, the Christmas shopping season is arguably worse.
Lots of people are buying gifts, and skis seem like the perfect winter gift. Suffice to say, it's another reason not to offer deep discounts on skis.
Should you buy used skis?
Image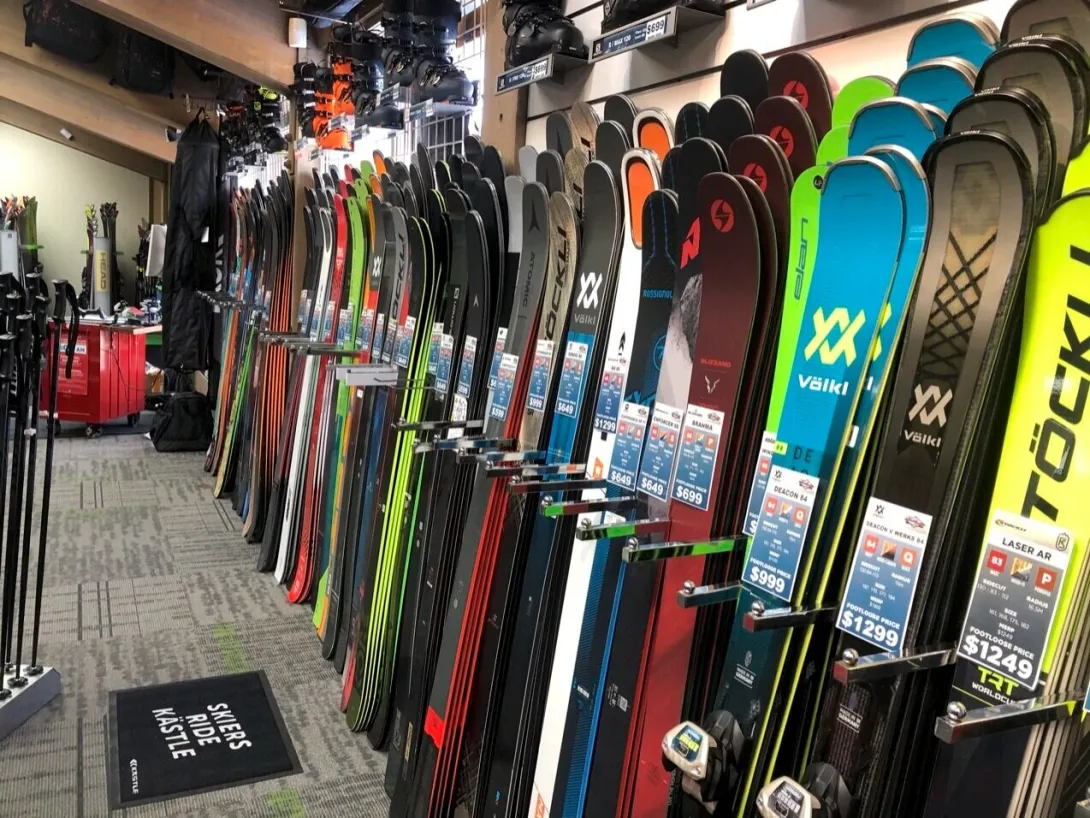 One way you can get a pair of skis without the top price tag is to buy a used pair, but is that a good idea?
While buying used skis will absolutely save you a lot of money compared to a new pair, there's a lot of risk with buying used skis due to potential issues with them. They could be scratched, abused, or damaged in another way. In short, you have no idea how much wear and tear they took previously.
If you are set on buying used skis to save money, skip the person-to-person sales and go to a ski shop or rental shop to see what they offer.
A ski rental shop should have a little more discretion in the skis they sell to their customers, and can also adjust them for you as needed. Some ski shops even allow their buyers to take them out for a test run before committing to buying it.
Read more: Buy or Rent Skis: When you should buy gear