When you're getting ready to go out skiing or snowboarding and you're considering what you're going to wear.
Sure, you know about bringing skis and ski boots to the mountain, but what are you wearing while you ski?
If it's your first time skiing, packing the right ski gear is the best way to handle colder temperatures and make a huge difference in how comfortable you are out there on the mountain.
Ski clothing consists of three layers that are important to wear in your body.
Base layer
Image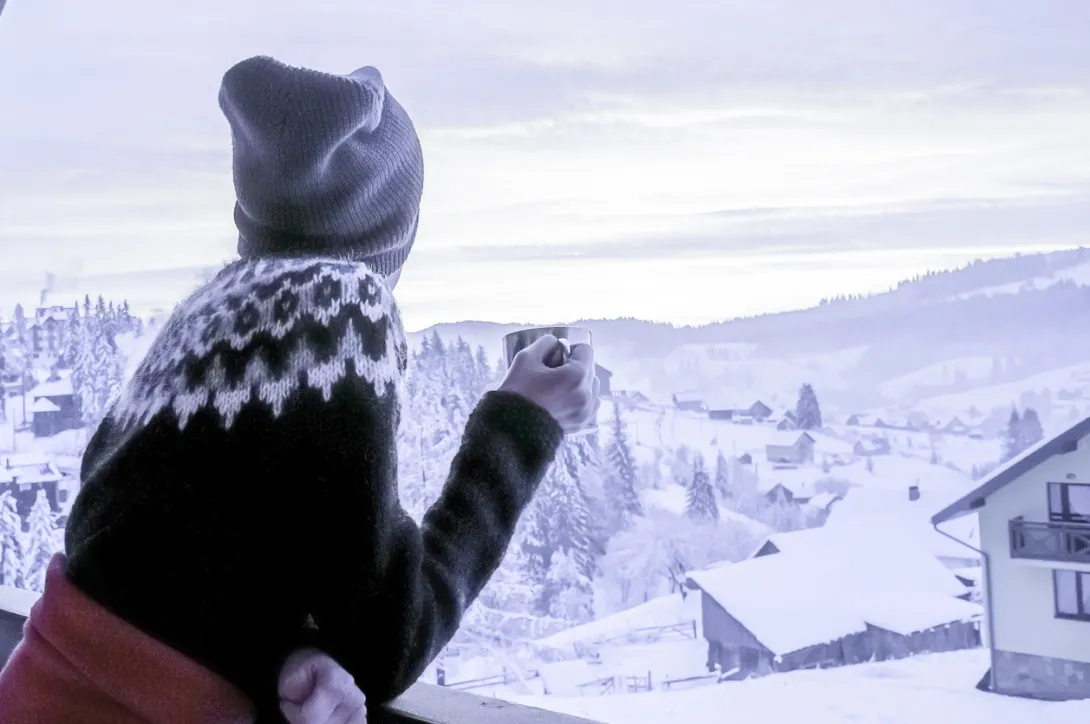 A base layer is the first layer next to your skin that's going to help wick moisture away from your body.
Depending on the weather conditions, your approach could vary.
On warmer days, picking out something that's really thin and polyester is going to keep you nice and cool throughout the day.
On cold days, a little bit thicker of a base layer (such as merino wool), will keep you insulated and warm all day.
You want to avoid anything made of cotton.
When cotton gets wet, it actually gets cold and so it's not comfortable and it'll maybe throw off your day.
Middle layer
Image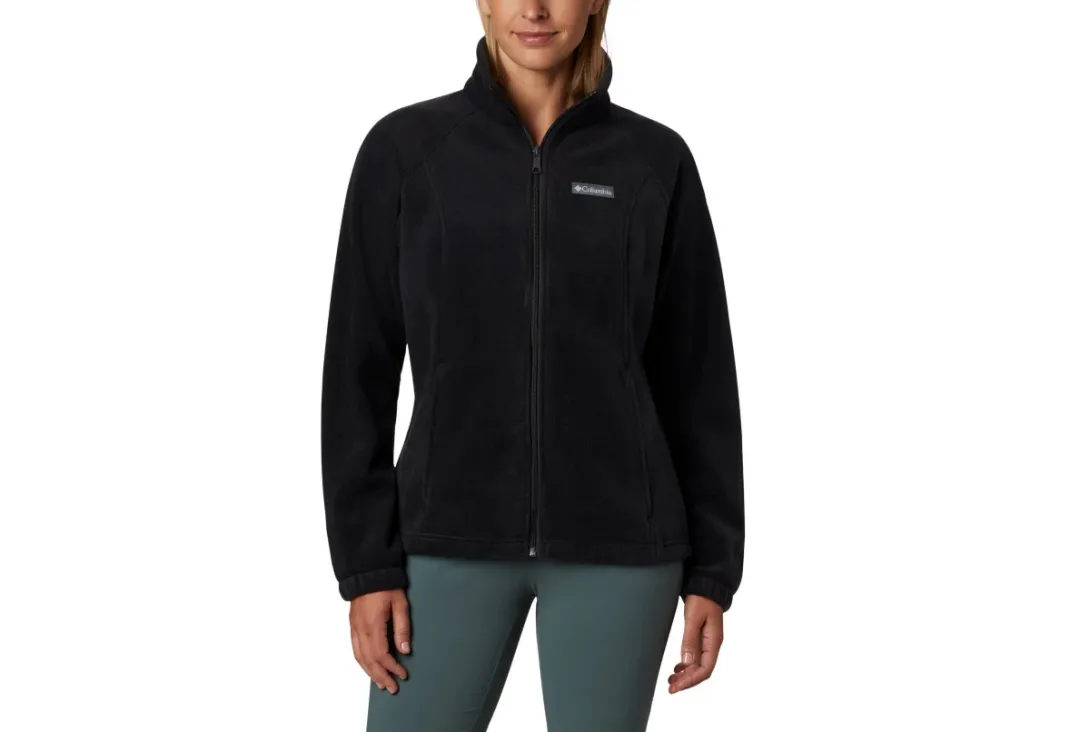 The second layer or layers are going to be insulation layers or mid layers.
Ideally, you want something that zips up and comes up high on your neck to keep you a little bit warmer.
Synthetic materials or wool blend is going to do the best job for insulating and keeping your core temperature warm throughout the day.
One strategy is to wear a couple of mid layers, such as a fleece layer underneath a synthetic insulating layer. An extra layer can make a big difference in keeping you warm on the ski slopes.
Another option is to get big, thick, down mid layer for the comfort and warmth it provides.
Outer layer
Image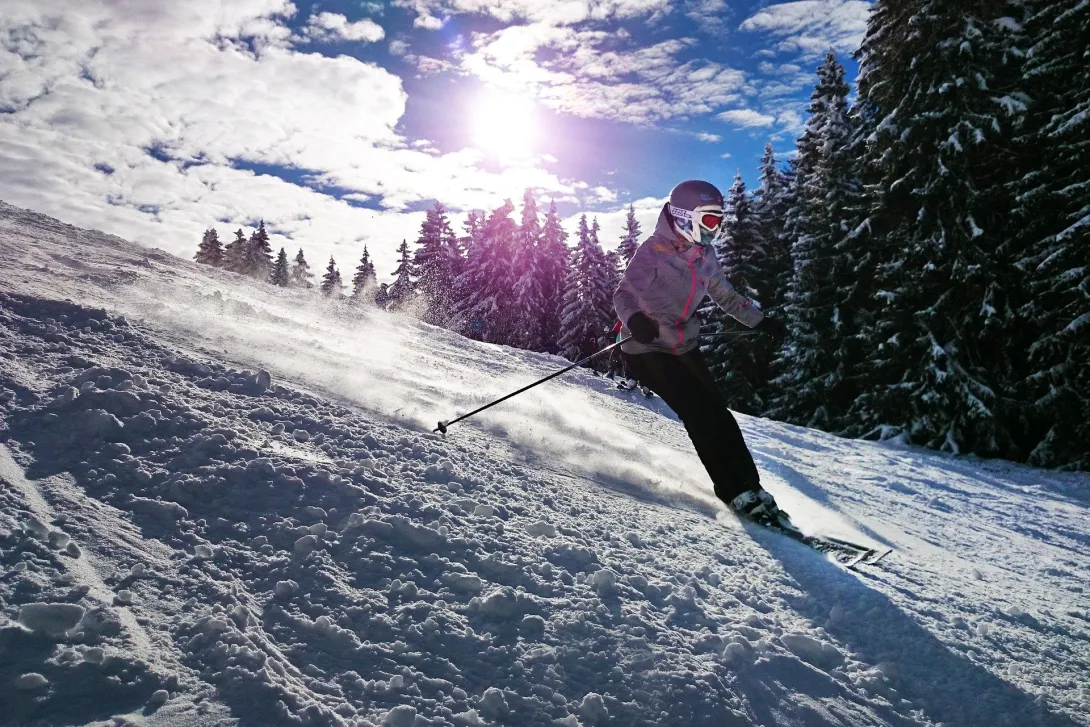 Over top of that is an outer layer, basically something that's water resistant that will help protect you from the elements, including the wind, throughout the day.
You want a ski jacket that's both windproof and waterproof.
Image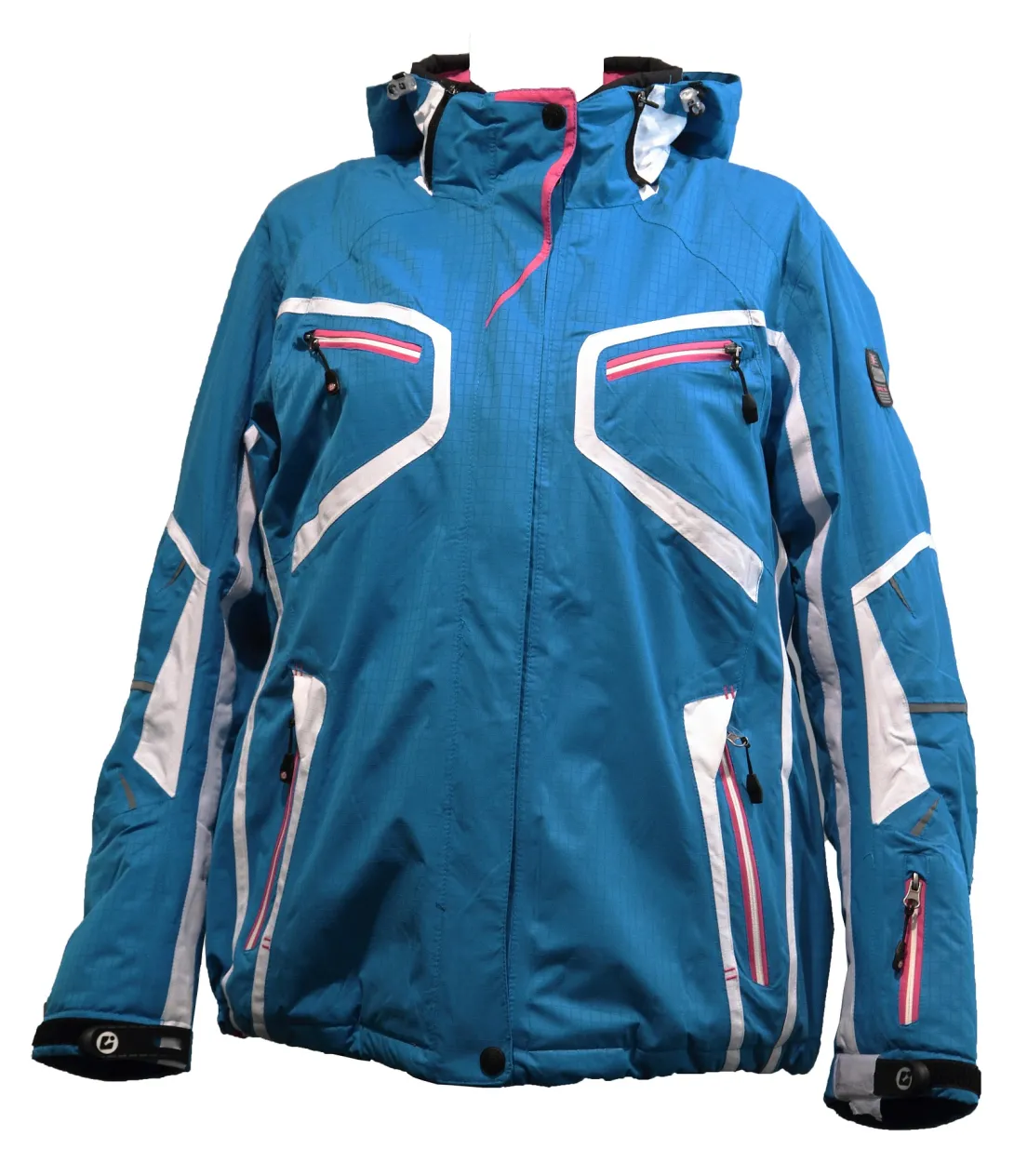 A ski or snowboard jacket that's made of Gore-Tex is a good idea.
If you don't have something like this, it's totally okay to use a good raincoat. You just want something that's just going to keep the snow off or keep you dry throughout the day.
Ski pants
Image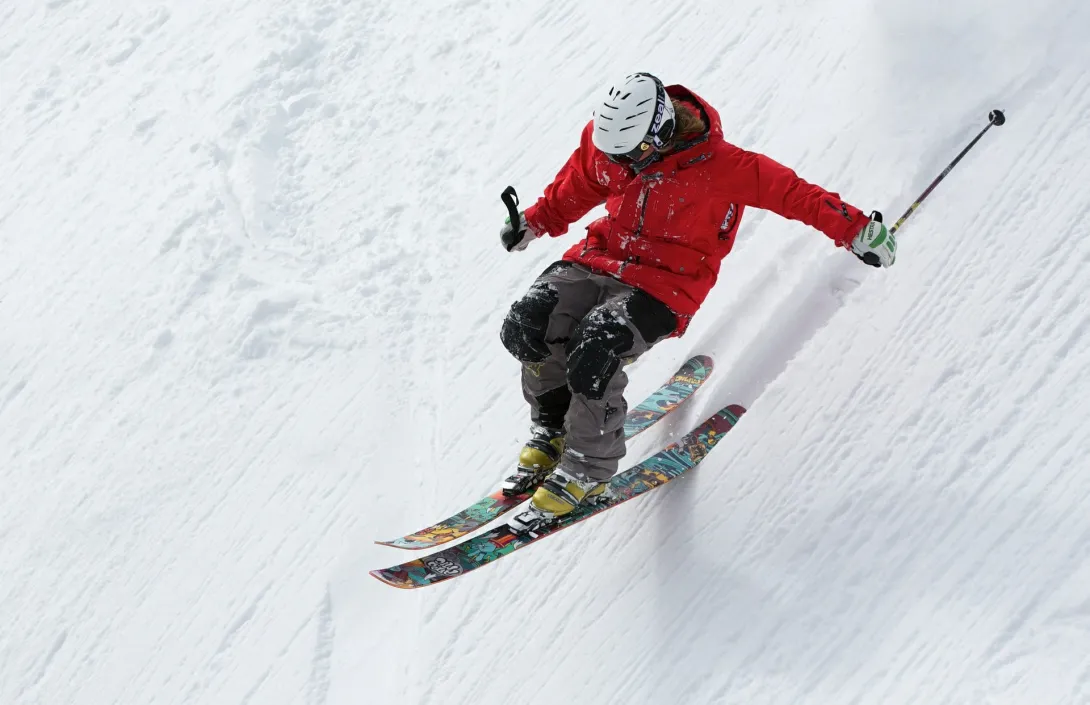 For your outer layer on your legs, you want something water resistant so that if you end up sitting on the snow or there's some moisture coming, you'll stay dry.
Please do not wear jeans on the slopes, grab you a pair of insulated snow pants, and you will be a lot happier and a lot warmer.
You'll find great features in waterproof ski pants like side zips for extra ventilation, protective areas against the edges of your gear, and lots of pockets to throw things in.
Socks
Image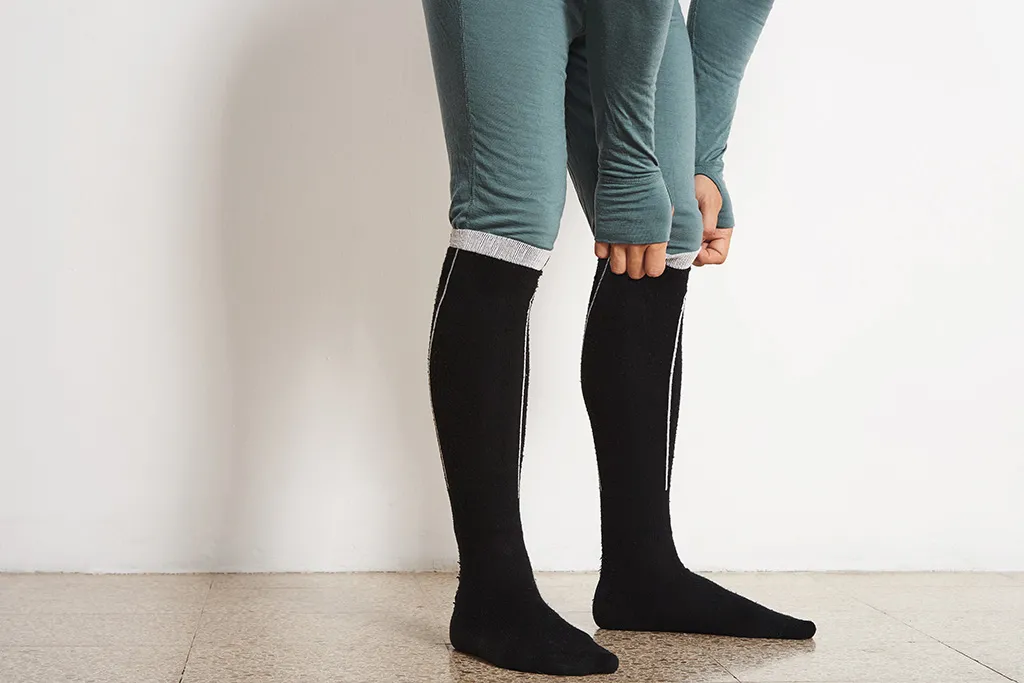 When you're looking for a sock to wear, it's good to have something nice and tall that's going to be out of your boot.
It's also good to again, not have something that's cotton.
Ski socks are thick socks specifically made to keep your feet warm and comfortable while skiing. The last thing you want is cold feet, because it will ruin your day.
Gloves & mittens
Image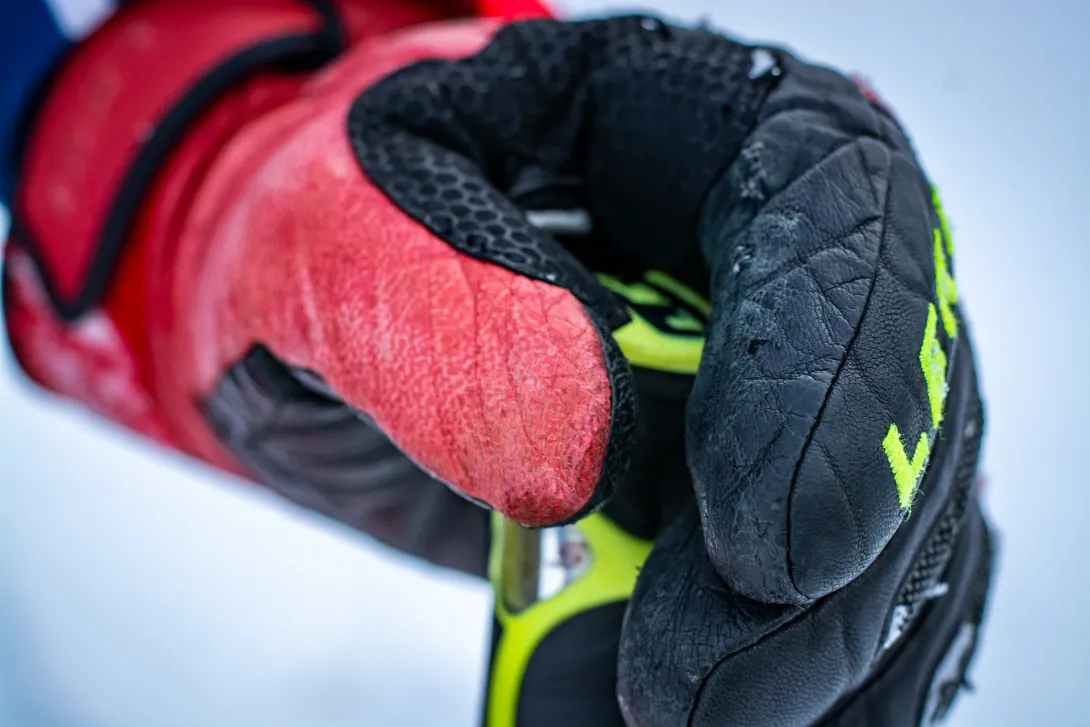 Keeping your hands and feet warm is going to be really important throughout the day, specifically for your hands.
Either ski gloves or a mitten is a great option. Gloves tend to give you a little bit more dexterity. Mittens they tend to be warmer.
The important thing is getting something water resistant.
Face mask
Image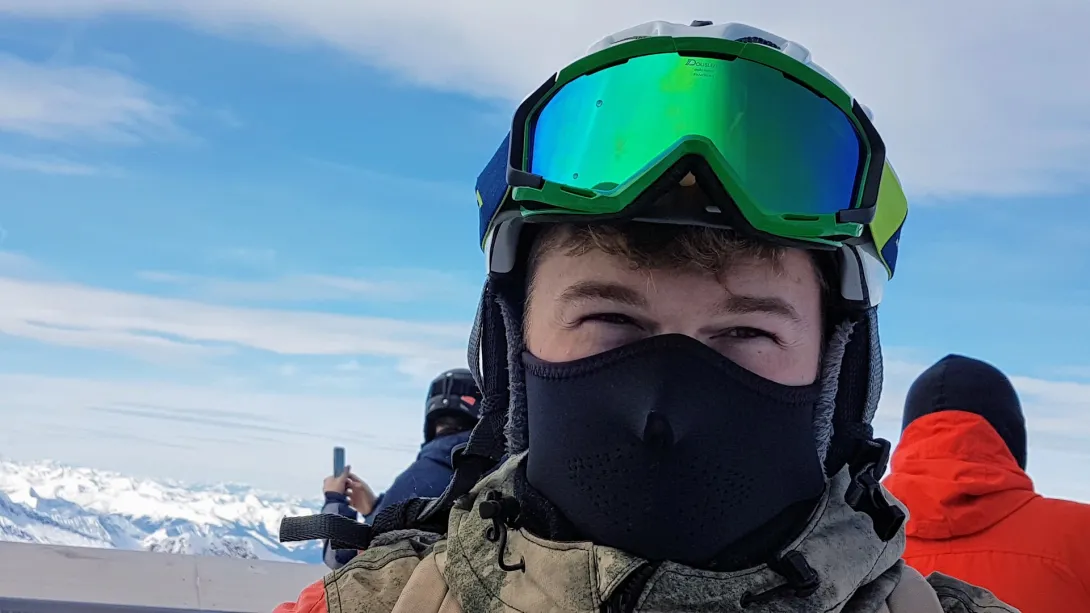 Something you might not think about is a face mask.
Having a face mask on keeps the sun and wind out of your face and just a little bit warmer.
Ski goggles
Image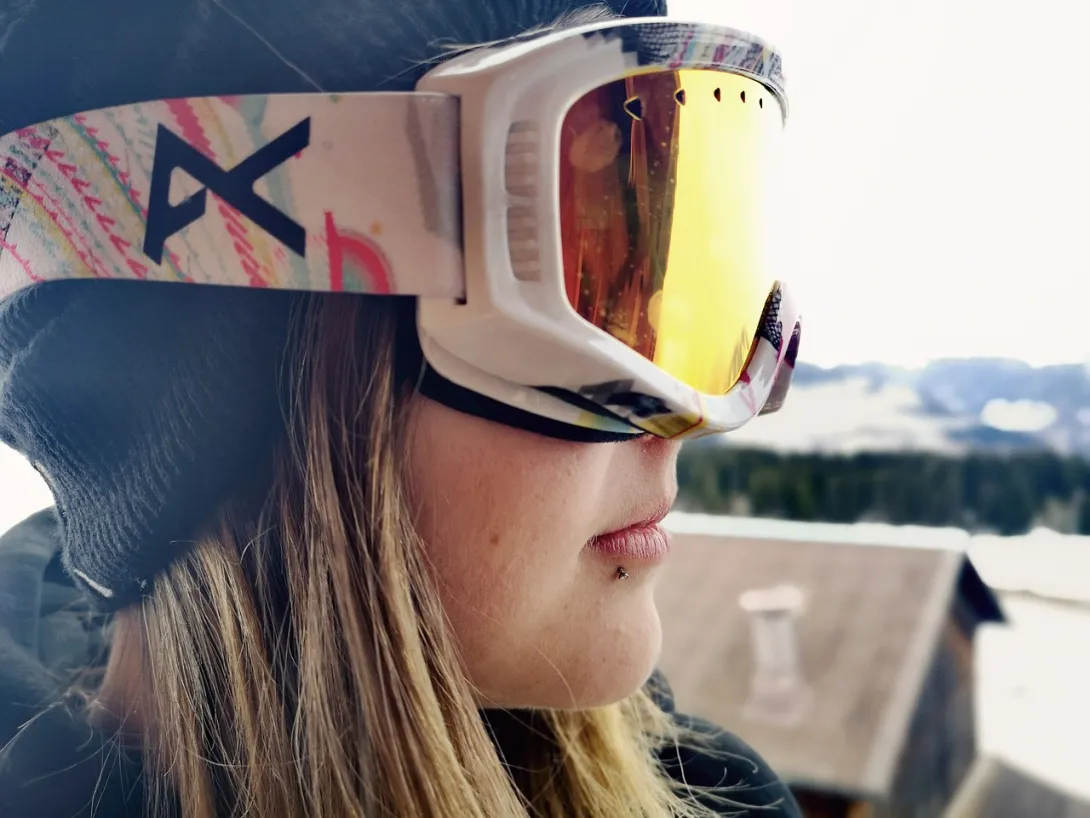 You can definitely try to get away with some sunglasses, but I prefer goggles because it just makes your life a lot easier and you can see whenever it's super bright outside or the snow is falling.
Ski clothing tips & tricks
Image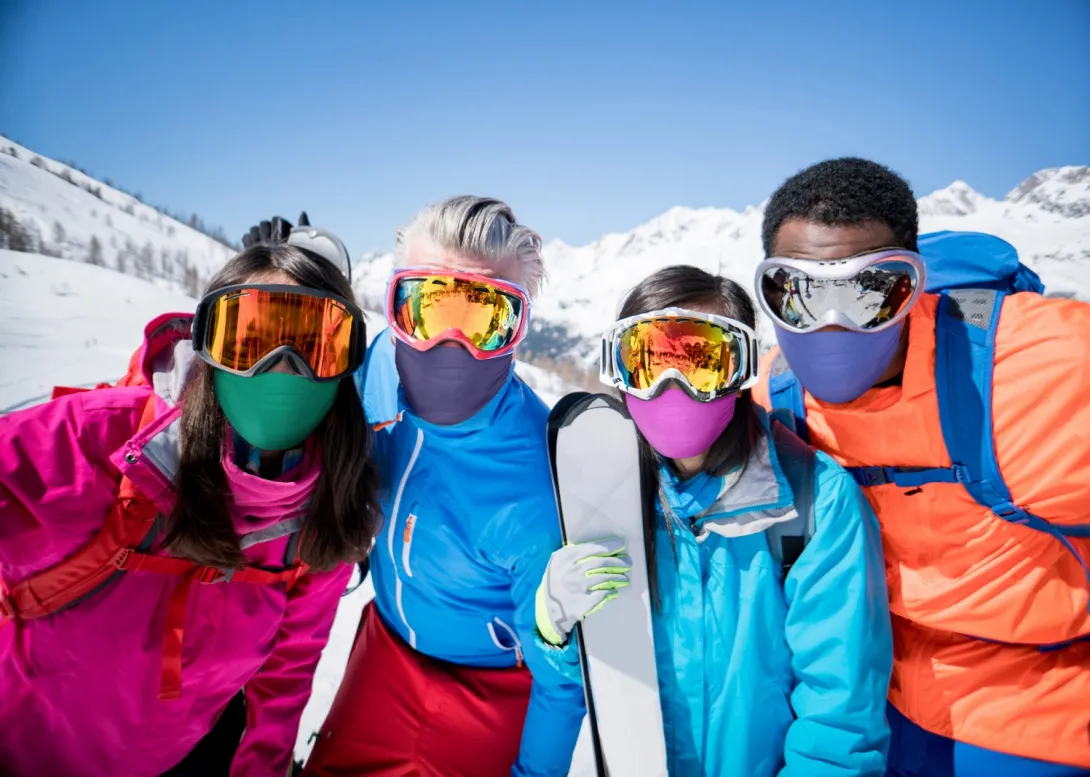 Pack for the weather: Depending on the weather conditions, what you wear will vary considerably. In cold conditions, you're going to want the warmest outermost layer, but in warmer weather, you may be able to get away with just a light jacket.
Buy used clothing: A first-time skier may find buying all this new clothing is expensive. A good trick to keep prices down is check eBay for these items. Often you will find great deals on used clothing there.
But spend when you need to: Being frugal is a good approach, but you may need to spend a few extra dollars on gear that will make a difference. The right clothes could be the difference between a good time and a miserable one.
Hand warmers: It's not a bad idea to pick up a pack or two of hand warmers that you can put in your gloves or boots to provide much warmth.