Alaska is home to some of the most beautiful scenery and skiing in the true outdoors. Endless mountain peaks and backcountry skiing calls for ambitious skiers, but there is room in Alaska for skiers of all abilities. 
During December, the shortest days leave 7.5 hours of skiing, but by April, skiers can enjoy up to 16 hours of skiing. Average temperatures tend to sit just below freezing. The more moderate temperatures are due to the proximity to the coast. 
Skiing mountain peaks in Alaska is safer than you might think. Snow coming off the coastline is remarkably stable and offers high-quality backcountry and heli-skiing experiences. Alaska offers more heli-skiing opportunities than ski resorts. 
Skiing in Anchorage
Image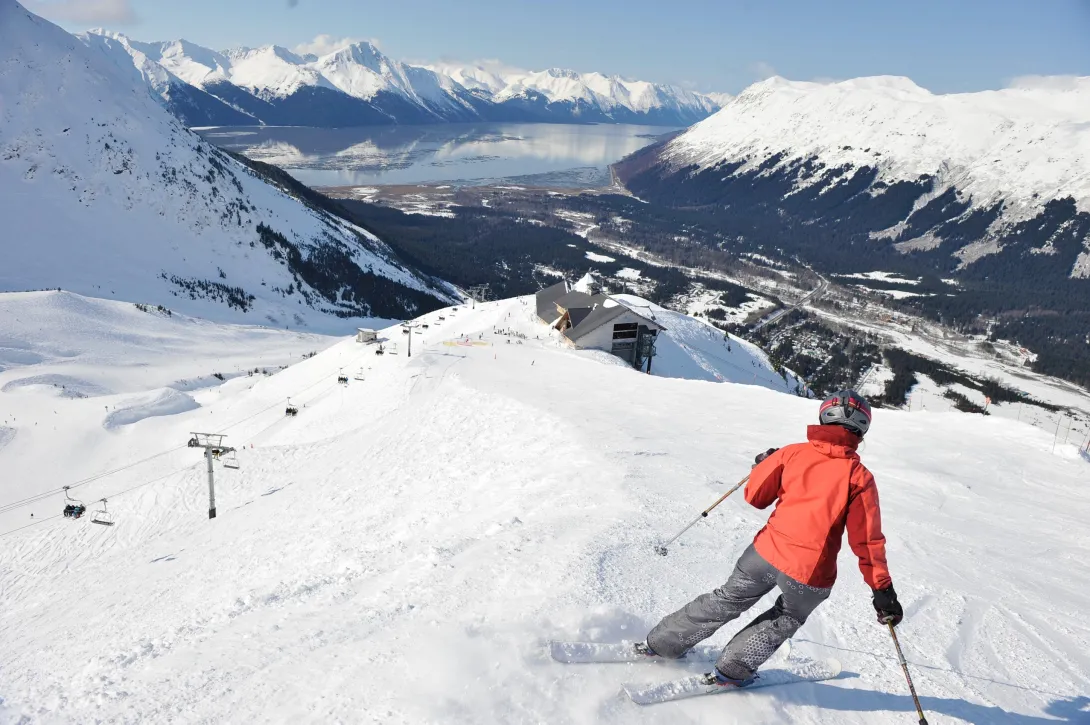 There are three prime skiing in Anchorage, Alaska. Alyeska offers skiing for all abilities. With gorgeous vistas and steep pitches, Alyeska also offers a terrain park for real mountain fun.
At the mountain base, you will find many amenities found at resorts in the lower 48, with various bars, restaurants, and live music. Alyeska is a great first stop for anyone trying their hand at skiing in Alaska. 
Hilltop Ski Area
Image
Hilltop is just 15 minutes from downtown Anchorage, Alaska.
Hilltop Ski Area is a perfect destination for beginner skiers or those looking to sneak in a few runs. Open an astounding 120 days of the year; Hilltop has 100% snowmaking capacity.
Built with a focus on education and recreation for youth Hilltop Ski Area offers a ground roots vibe. 
Eaglecrest
Image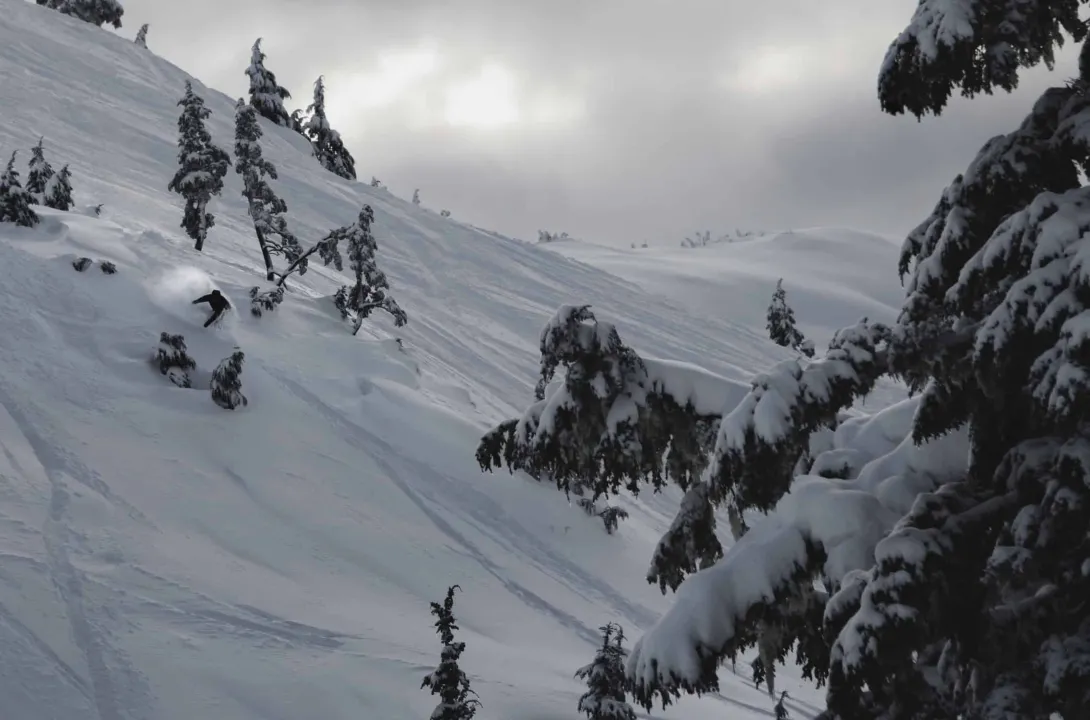 With over 600 acres of skiable terrain, 60 percent of the runs are suitable for beginner or intermediate skiers. Four old-fashioned two-person ski lifts encourage a slower pace of skiing and an opportunity to soak in views of Juneau.
Located just 15 minutes outside of town, Eaglecrest is only accessible by plane or ferry. They offer a unique opportunity for a boarding pass discount to ski the same day you arrive on an Alaska Airlines flight. 
Arctic Valley Ski Area
Image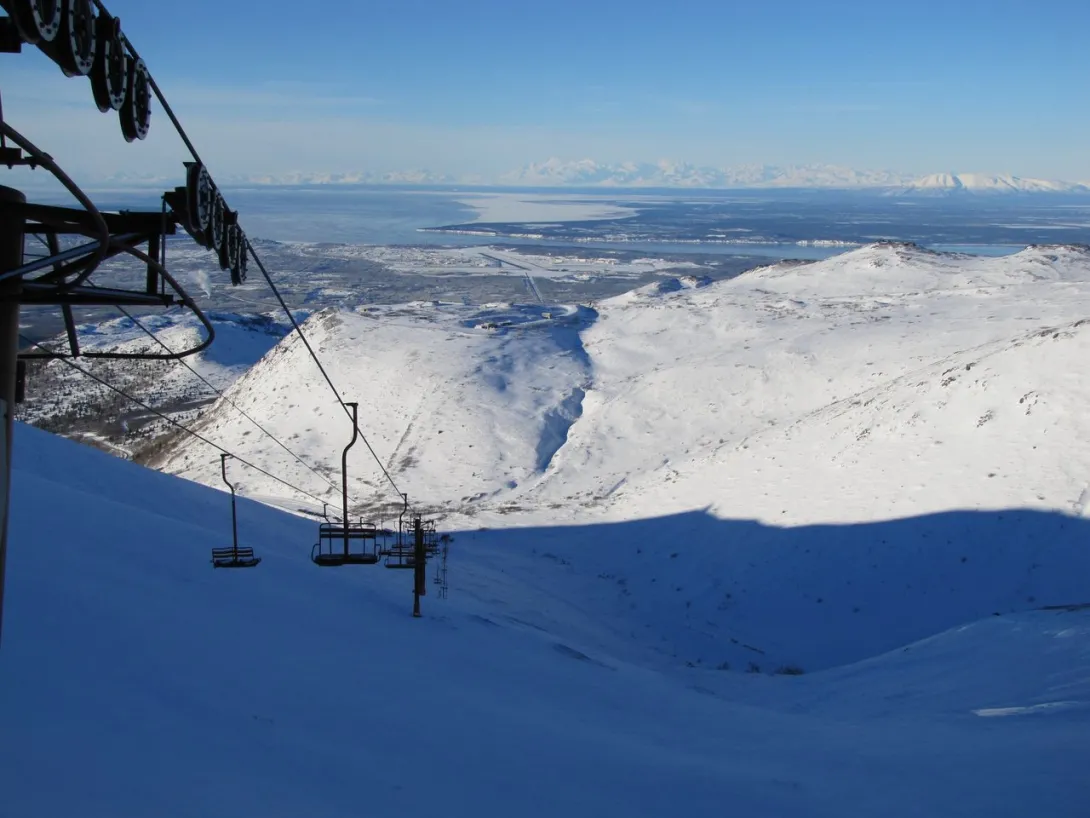 Arctic Valley Ski Area was established in the 1940s as a military recreation area. With four open bowls and an annual snowfall of 250 inches, Arctic Valley Ski Area speaks to ambitious skiers with love for powder.
Above treeline, skiing offers vista that won't be found in the lower 48. Arctic Valley Ski Area offers the Hope Corner Cabin to rent for 5. All proceeds go to their local ski club. 
Ski Land Ski Area
Image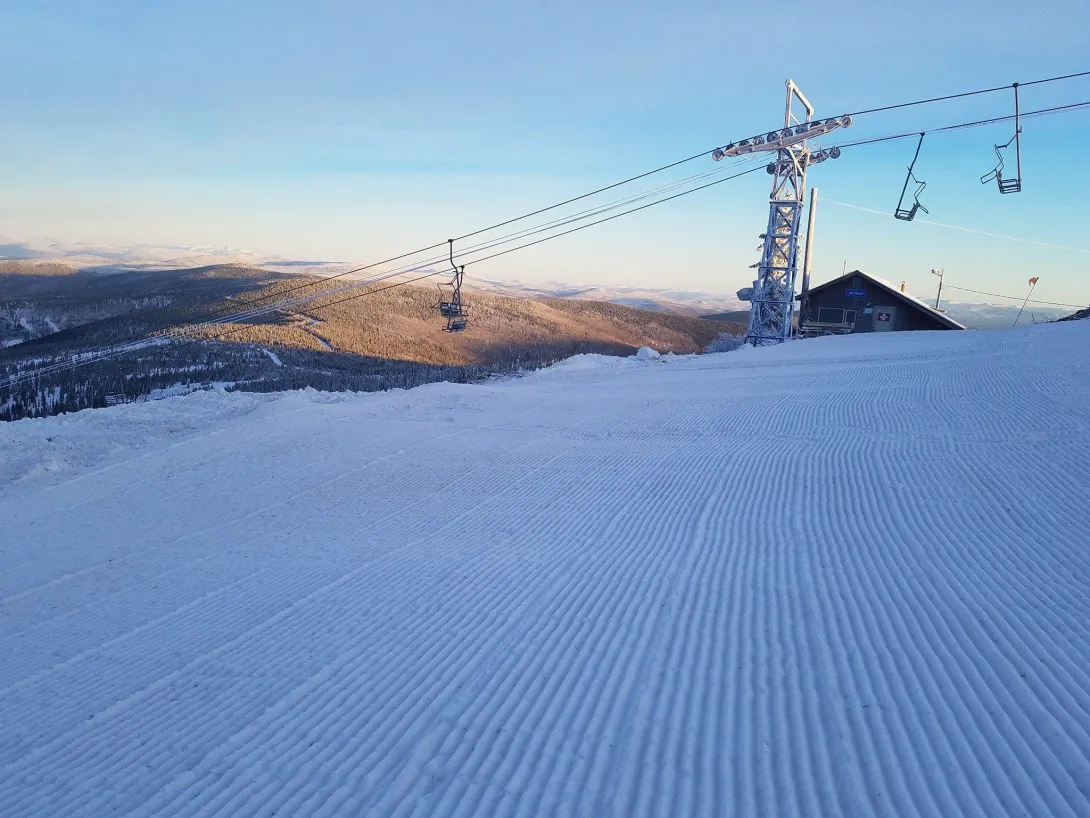 Ski Land Ski Area proudly offers the Northmost chairlift in North America.
Located in Fairbanks, Alaska, Ski Land is home to a wide variety of runs for beginner and intermediate skiers. Three nearby lodges and the Tamarack Grill Ski Land checks all the boxes. 
Best skiing in Alaska
Beauty is in the eye of the beholder. When considering where the best skiing in Alaska is found, your unique desires as a skier are paramount. Skiing Alaska is on the bucket list for many passionate skiers. Whether you explore local resorts or jump out of a helicopter for the first time, your experience will be one of a kind. 
Heli-skiing in Alaska
Image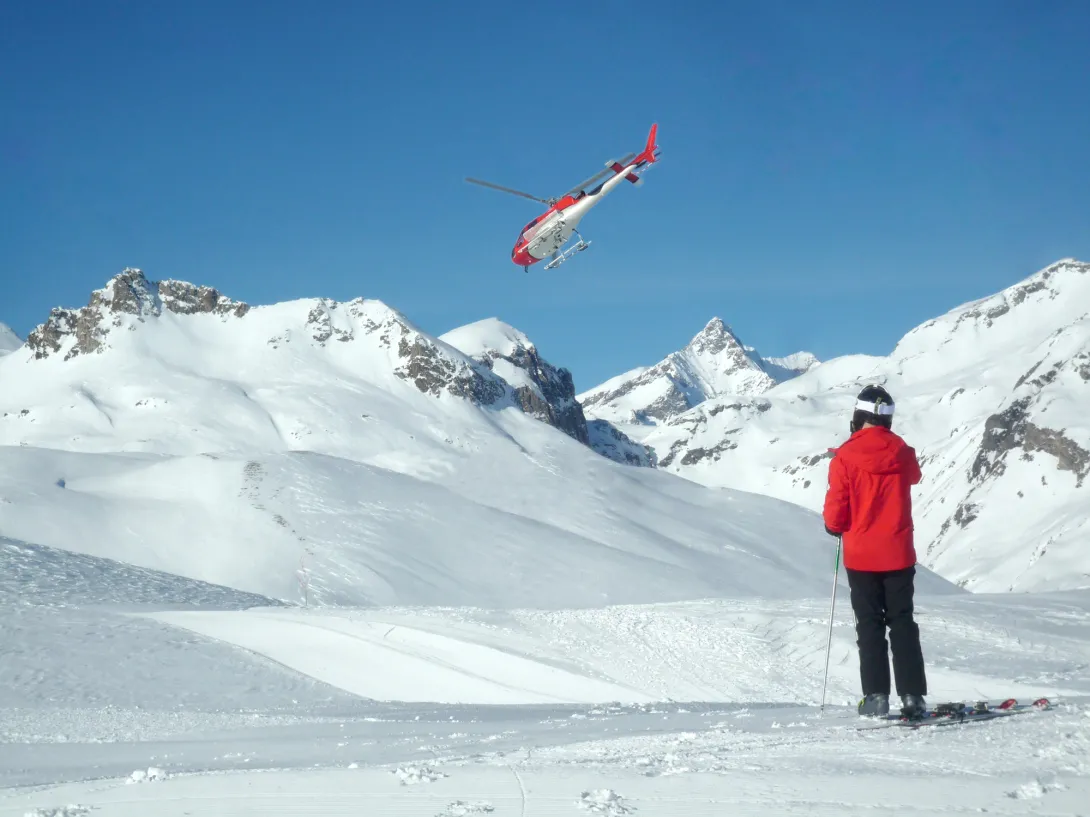 Heli-skiing makes up the majority of ski options available in Alaska. Valdez, Alaska, is the heli-skiing mecca of Alaska. Valdez makes the most of the Chugach Mountains, with expansive glaciers, a wide variety of terrain, and 600 - 900 inches of snow annually in Thompson Pass. Valdez offers a variety of ski-inspired events. If you are looking for a new adventure, consider snowkiting, catskiing, or even heli-skiing. 
Points North Heli Adventures offer all-inclusive heli experiences for adventurous skiers. If your dreams of skiing in a Warren Miller film haven't yet come true, skiing at Points North is a solid second best. If you are worried about the weather, Mt. Eyak offers one lift and access to 30 trails. Located just outside of Cordova, the new lodge offers 37 rooms and wireless internet on the water. 
Skiing Alaska is an investment in a once and a lifetime experience. It's a place to surrender to the beauty of nature and soak up the powder. Many that ski Alaska once make it an annual event.