When you start shopping for ski and snowboard clothing, you'll soon realize that some clothing is made specifically for skiing while other clothing is made specifically for snowboarding, and the two types of clothing may look a little different from one another.
You may be wondering: What is the difference between a ski jacket and a snowboard jacket? Which is better for skiing and snowboarding? Do you need to buy two different styles of clothing if you plan to ski and snowboard? How do you find the right ski jacket for you?
Keep reading to learn the differences between a ski and snowboard jacket and how to pick out the perfect ski jacket for you!
Difference Between Ski and Snowboard Jackets
Image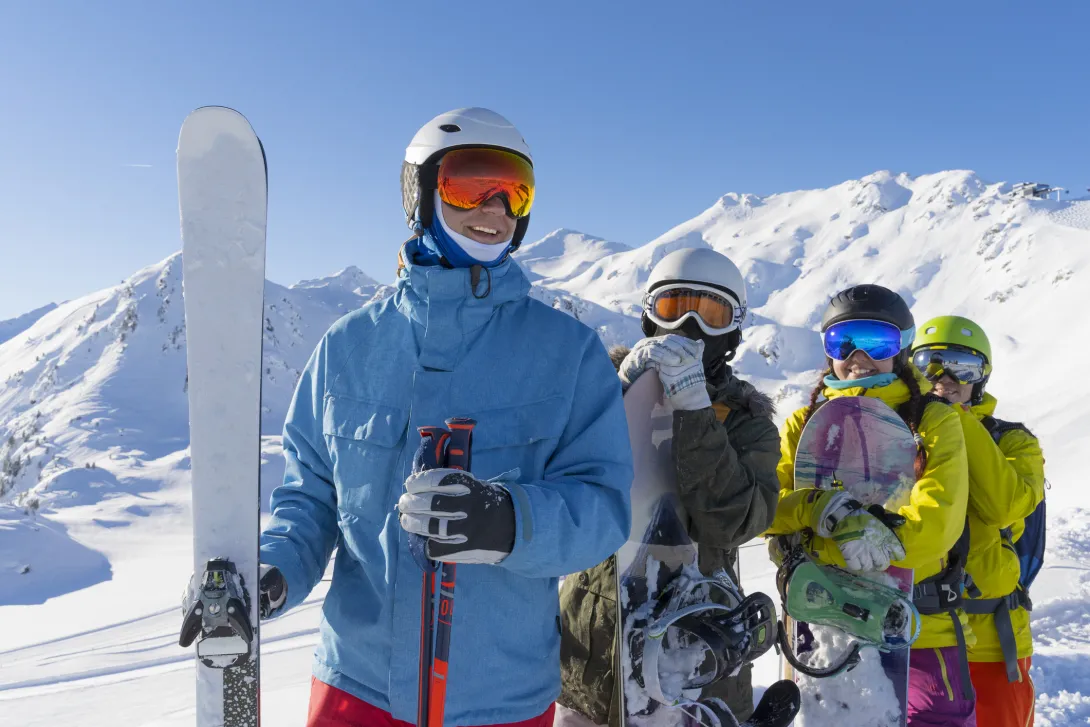 Similarities
Before we talk about how ski and snowboard jackets differ, we first need to talk about how they are alike.
Ski and snowboard jackets are typically made out of the same material with the same goal overall. The intention of both a ski and snowboard jacket is to keep you warm and dry while playing in the snow and help you ski down the mountain as quickly and efficiently as possible.
Image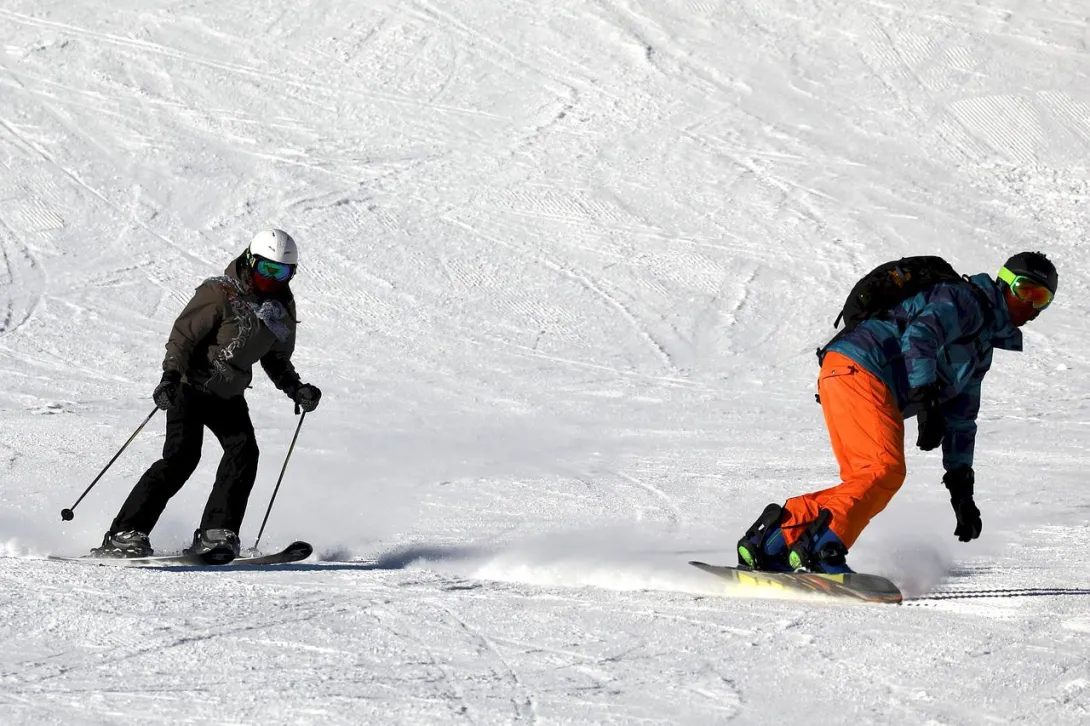 They are both windproof and waterproof and should have plenty of pockets to store your belongings, allowing your body, your ski pass, and your things to be kept safe from outside elements.
Lastly, both ski and snowboard jackets come in a wide variety of sizes, styles, features, and prices, allowing you to pick a jacket that best suits your wants and needs for budget and performance.
Differences
Image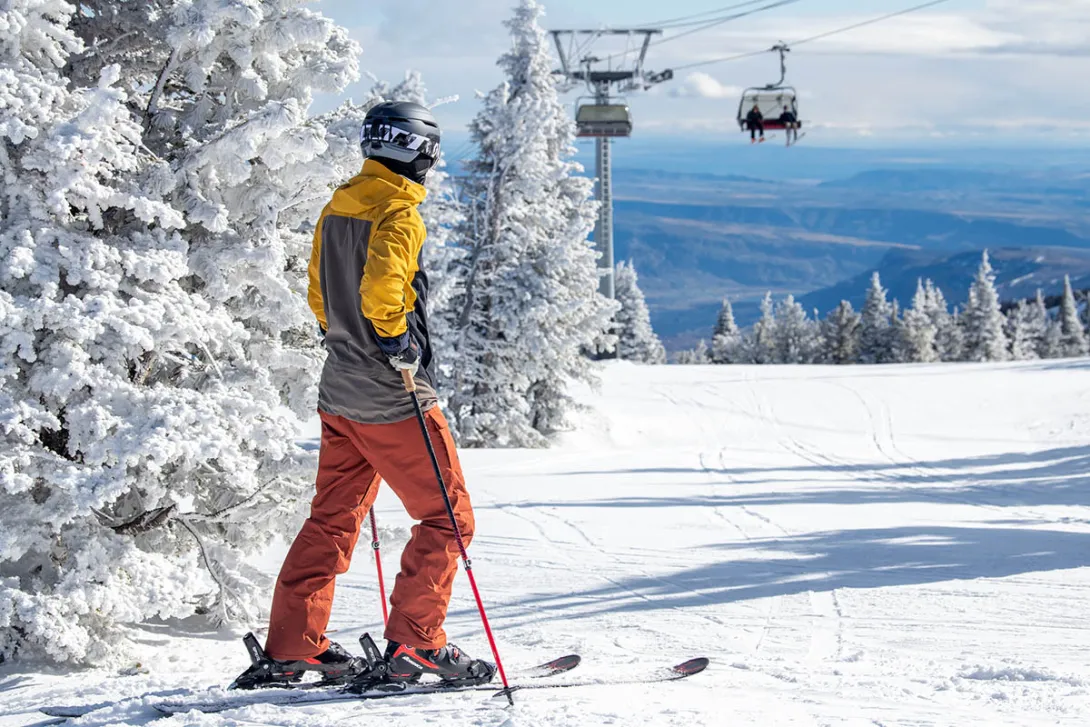 Fit
The main difference between ski and snowboard jackets lies in the fit.
Snowboard jackets tend to be looser and longer than ski jackets. Skiing is more about speed and requires less movement from the upper body, so ski jackets are designed to be more slim, allowing for better aerodynamics and heat retention.
Snowboarders move their whole body more than skiers and spend more time sitting in the snow when strapping their board to their feet, so snowboard jackets are typically baggier allowing for more movement and breathability while snowboarding. They're also longer than ski jackets so that it's more comfortable to sit in the snow without having to expose your skin to the elements.
Insulation
Image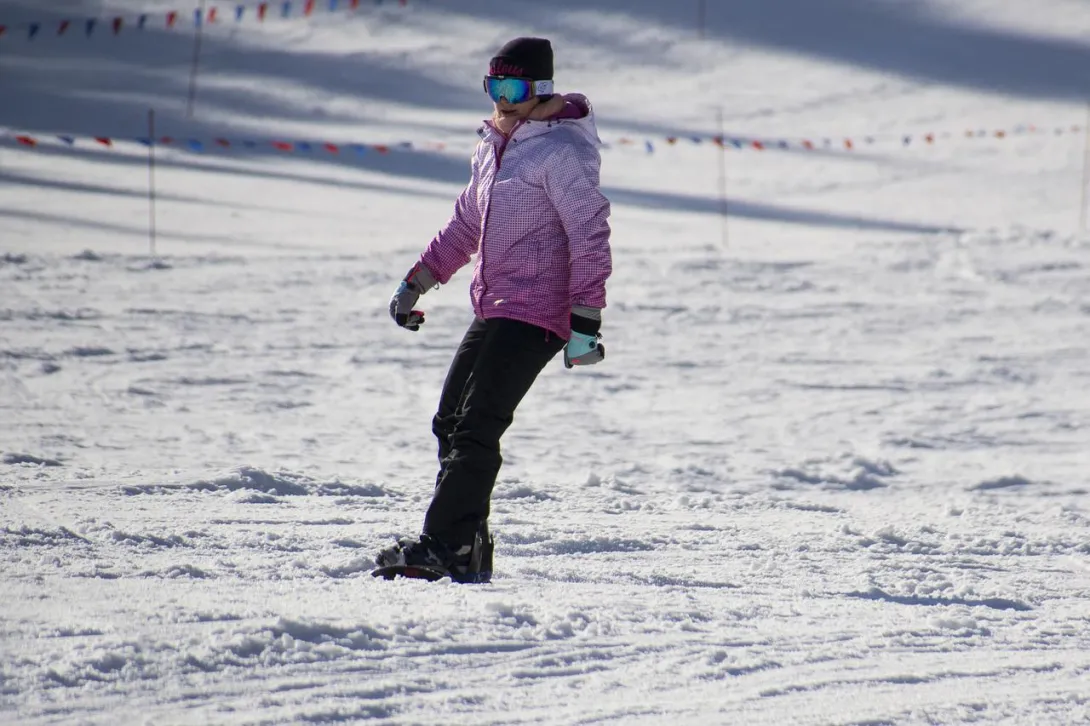 Since your upper body doesn't move as much while you're skiing rather than snowboarding, ski jackets are designed to keep the heat in without placing as much emphasis on breathability.
That's not to say they're not breathable at all, but the priority is to be aerodynamic enough to allow you to maintain speed and retain heat. Snowboard jackets on the other hand are made out of the same material so they still focus on retaining heat, but are baggier to allow for more movement and breathability.
Style
Image
Historically, snowboarders have fallen into the same category as surfers and skaters when it comes to style, so their clothing is generally looser and "louder" than ski clothing.
While ski gear style has definitely gone through many different phases as well, in general ski clothing pays more attention to aerodynamics and fit than unique colors and patterns.
Styles are always changing to reflect the culture of the time period though, so if you're a skier who loves to wear cool patterns and looser clothing, that is perfectly acceptable as well!
As you can see, a ski jacket is best for skiing and a snowboard jacket is best for snowboarding. Though even with the differences between ski and snowboard jackets, if you have a smaller budget or primarily ski or snowboard much more than the other, you can definitely wear a ski jacket to snowboard and vice versa. It may not be the most optimal design for performance, but both will keep you just as warm and dry on the mountain.
What To Look For In A Ski Jacket
Image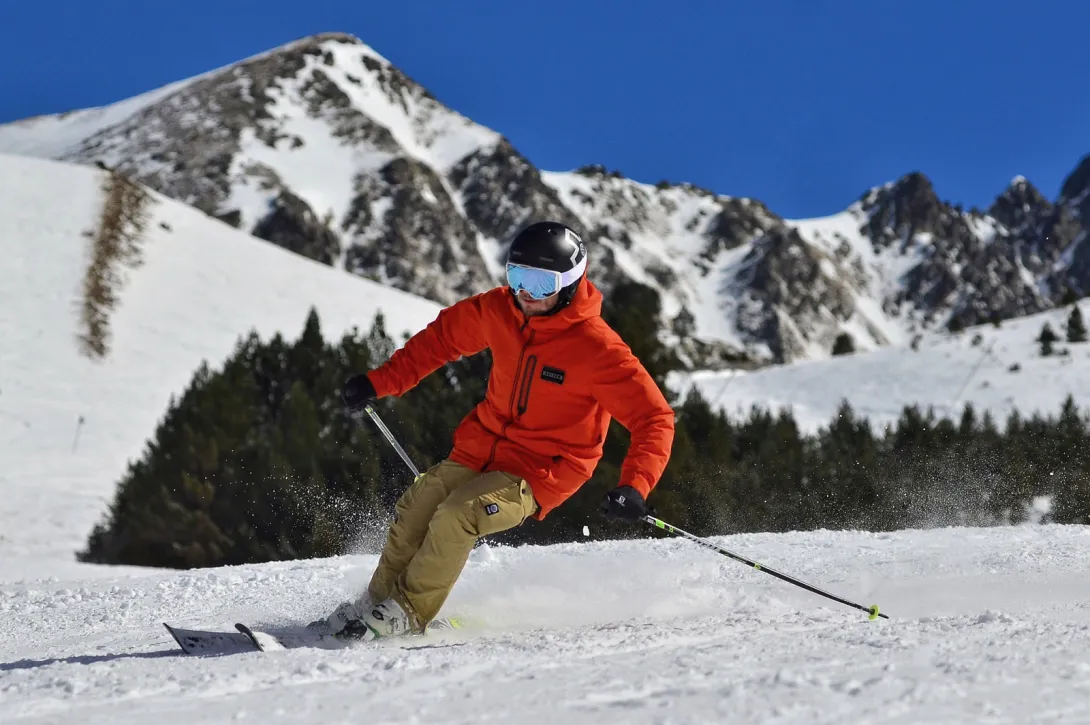 Fit
Your ski jacket should be just a little looser and longer than your regular winter coat. It should be snug enough to keep you warm without any layers underneath but loose enough to allow for movement, breathability, and provide the ability to add a layer on chillier days.
Function
Image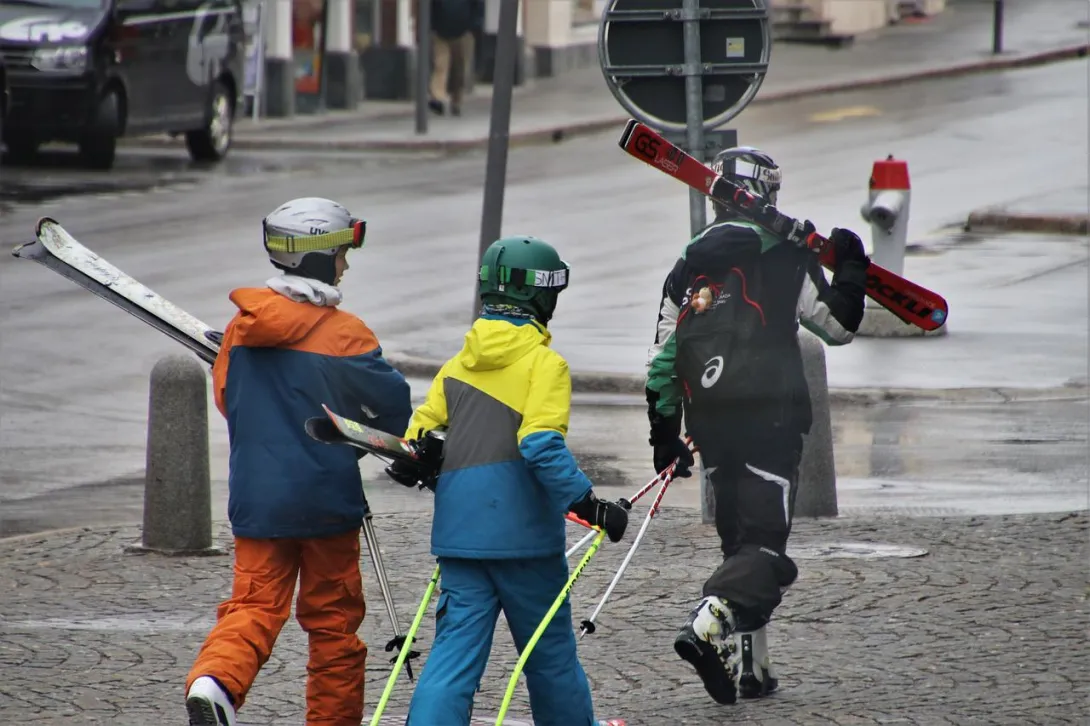 Your ski jacket should be waterproof and windproof in order to keep you dry and protected from the elements. It should allow for optimal aerodynamics and heat retention while still being breathable and allow movement comfortably.
If you are a beginner who falls a little more often, you may opt for a longer ski jacket or a powder skirt in order to keep as much snow as possible away from your layers underneath.
If you're an advanced skier who plans to go off-piste, it's a good idea to get a ski jacket with reflectors in order to make it easier for a rescue team to find you in case of emergency.
Best Ski Jackets
Image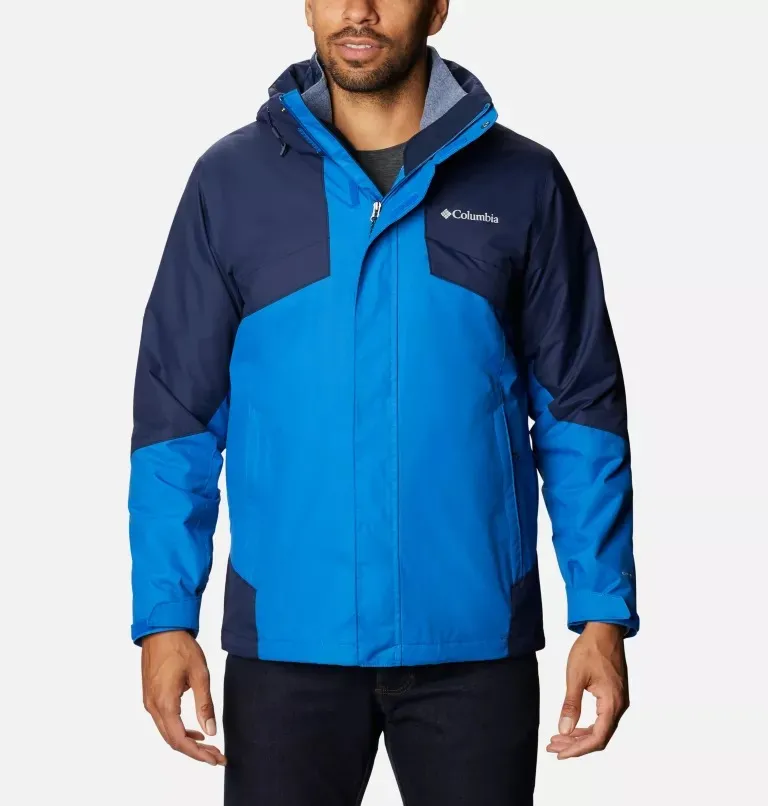 Best For Budget: Columbia Bugaboo
The Columbia Bugaboo ski jacket is the best all around ski jacket under $200.
It is a 3-in-1 system that includes a waterproof shell and warm fleece mid-layer. The mid-layer is removable, which makes this the perfect ski jacket for any season and any weather. It's a sturdy, well-made jacket that comes in a wide array of colors and sizes. On the downside, it's a little bulky and doesn't have any extra bells and whistles, but all in all it's the best jacket at its price level!
Best For Performance: Arc'teryx Sabre/Sentinel Line
Image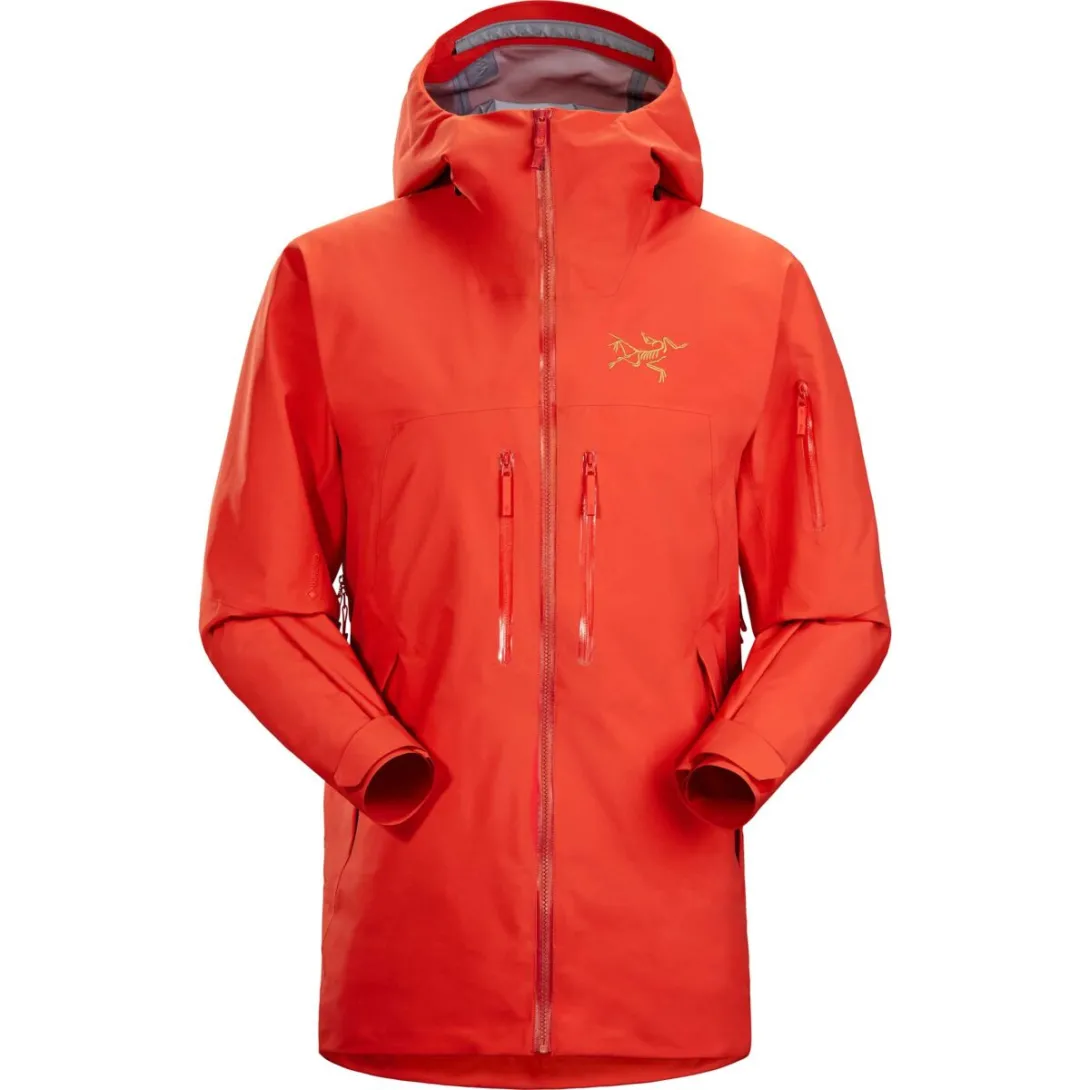 The Arc'teryx Sabre men's line/Arc'teryx Sentinel women's line is the best ski jacket for all around performance and is great both at the park and in the backcountry.
These jackets are made out of top of the line materials such as Gore-Tex, making it the most waterproof and windproof jacket on the market. It has an optimal design for performance, very sturdy construction, and adjustable/removable pieces so you can tailor the fit to your needs on the slopes that day.
If you're planning on skiing often, I highly recommend investing in the Arc'teryx Sabre or Sentinel jacket!