When you're first starting to think about hitting the ski slopes for the first time, it's easy to get overwhelmed by how many things you need and how much it is all going to cost you.
Getting into skiing for the first time isn't exactly cheap. There's specific gear to wear, lift tickets to purchase, and equipment to get your hands on.
And I'm sure someone along the way has told you to invest in ski lessons too. But when it comes to getting ski lessons, I'm sure there are a few questions popping into your mind: Do I really need ski lessons? And if not, is it worth getting ski lessons?
Keep reading to learn more about ski lessons and whether or not it is worth it to get ski lessons.
Learning To Ski
Image
There are three ways you can learn to ski. You can either take lessons from a professional instructor, have your friends teach you, or figure it out alone.
Figuring out how to ski alone is not the safest nor quickest option of learning how to ski. Sure, you can learn the fundamentals of how to ski on the internet, but putting it into practice is a whole other ball game. Having a more experienced skier around while you are learning allows you to receive corrections and help if necessary.
So then the question is: Do I need ski lessons or can my friends teach me how to ski?
Image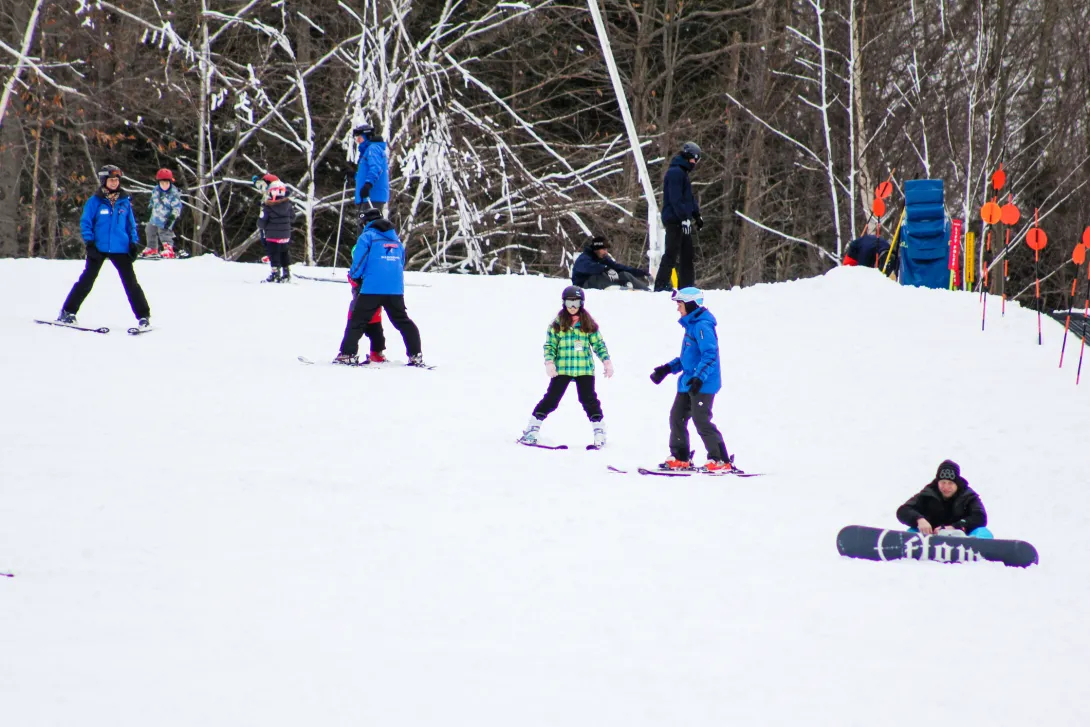 If your friends are good skiers, they can more than likely teach you what they know. But just because someone knows how to ski doesn't mean that they're a good teacher.
My friends told me "french fries make you go fast, pizzas make you go slow" and sent me down the mountain. When I had questions, they weren't sure how to answer them. When I needed feedback, they weren't sure what I was doing wrong. And when I got hurt, they had no idea what to do. I got down the mountain, but I didn't feel very safe or confident doing so.
After I realized my friends weren't going to help me become a good skier, I decided to invest in a couple of lessons.
Ski Lessons: What To Expect
Image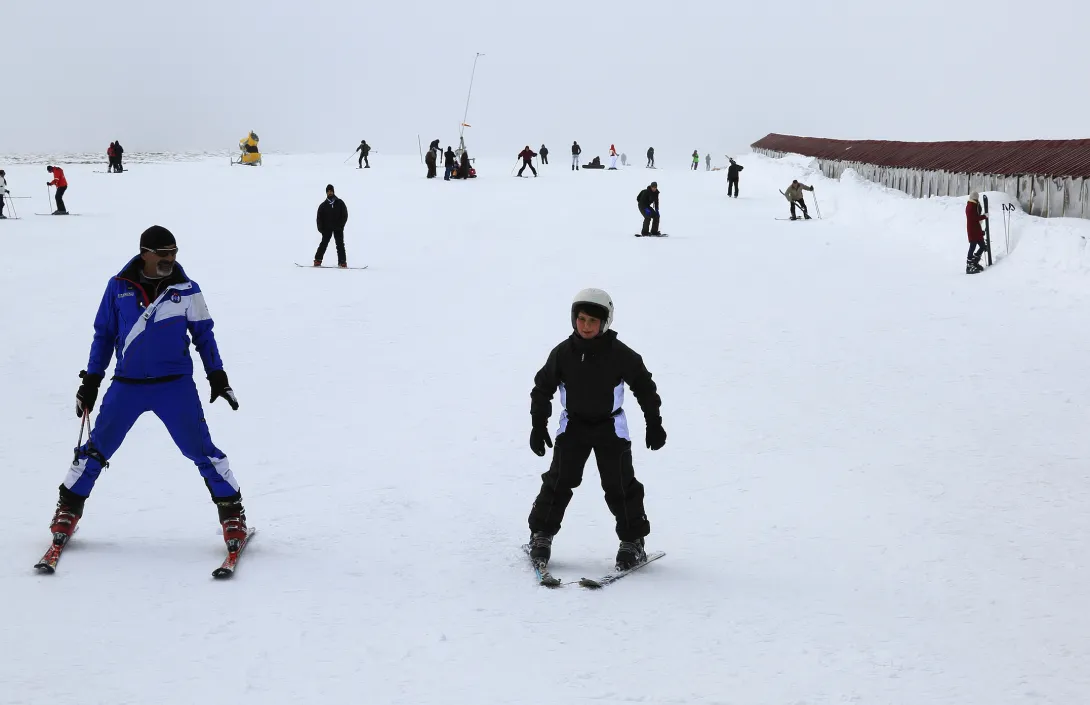 During a ski lesson, you will learn proper ski technique including how to turn, stop, and control your skis as you're flying down the mountain. You'll also learn how to recover and avoid injury. You will receive feedback from a professional instructor and get confident on skis at a pace that works for you.
Cost
Image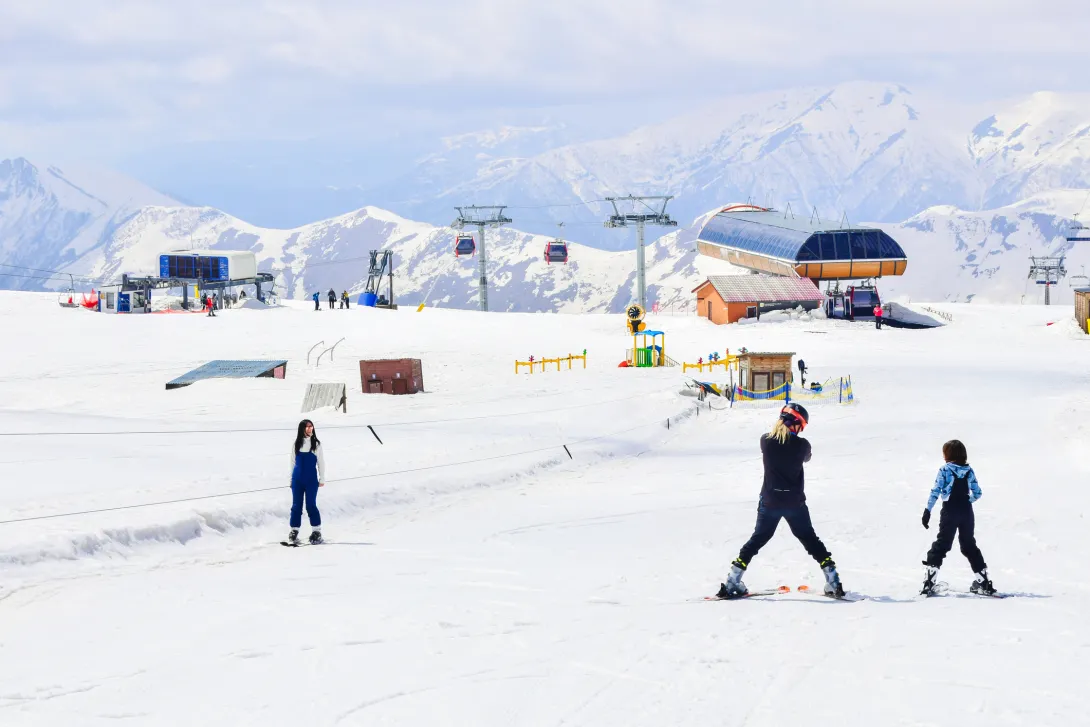 If you take a ski lesson with a group, you'll likely either do a full or half day. A half day lesson will cost you anywhere from about $200-500 and a full day will run you about $600-800. Private ski lessons generally start around $100 per hour.
If you do a full day ski lesson you'll learn how to ski the quickest. But if you're having FOMO because your friends are out on the slopes, you can take a half day lesson and put what you learned into practice by joining them in the afternoon.
Read more: How Many Ski Lessons Do Beginners Need?
Pros of Getting Ski Lessons
Image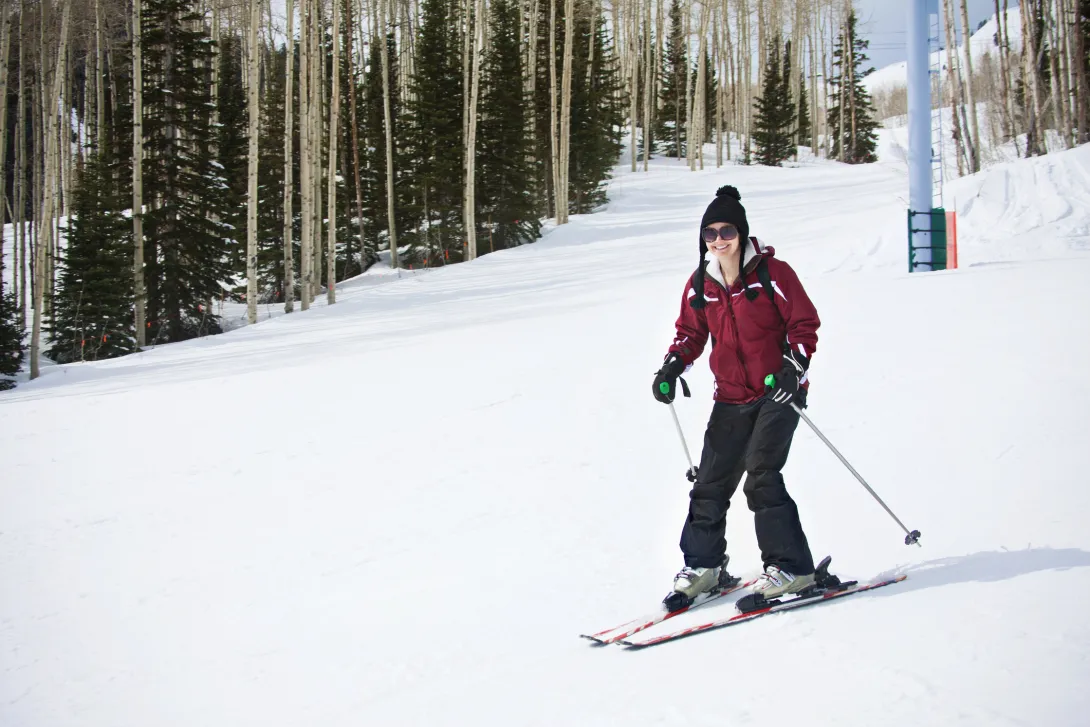 The biggest pro of getting ski lessons is that you receive professional instruction. Having someone there to not only teach you how to ski, but tell you what you can do to improve your own skills is the best and quickest way to learn anything. It stops you from forming bad habits, and allows you to get better with each try.
Getting ski lessons teaches you safety and recovery. You're going to make a lot of mistakes when you first start skiing. Having someone teach you how to recover from those mistakes and avoid them in the future will help you get better quicker than having to figure it out on your own.
Ski lessons build your confidence. When you've learned how to ski and prepare for anything that may come your way from a professional, you can attack the slopes with knowledge instead of fear.
Cons of Getting Ski Lessons
Image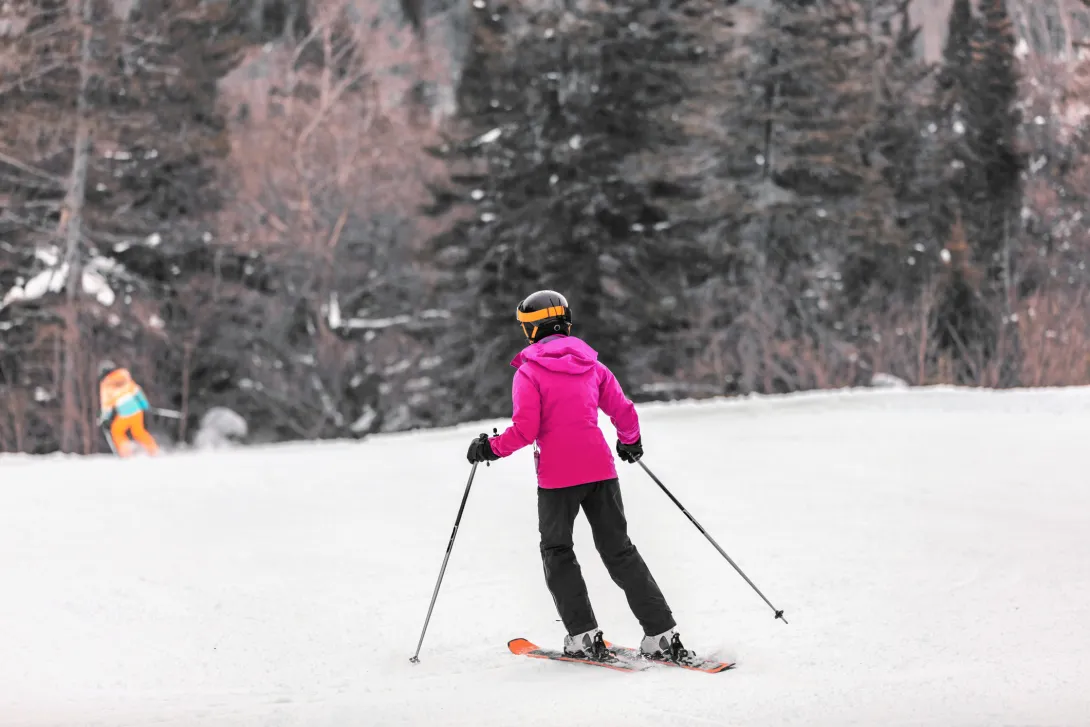 The number one reason why people choose not to get ski lessons is because of the cost. They're not as expensive as you probably think they are, but they're not free. And learning how to ski from your friends or on your own is.
There are plenty of courses or free YouTube videos out there that will teach you the basics of ski technique, and it's pretty simple to pick up in general.
So if you don't have the budget for ski lessons but you have someone willing to teach you how to ski for free, you will still likely get down the mountain in one piece and eventually grow to understand the proper technique.
So Is It Worth Getting Ski Lessons?
Image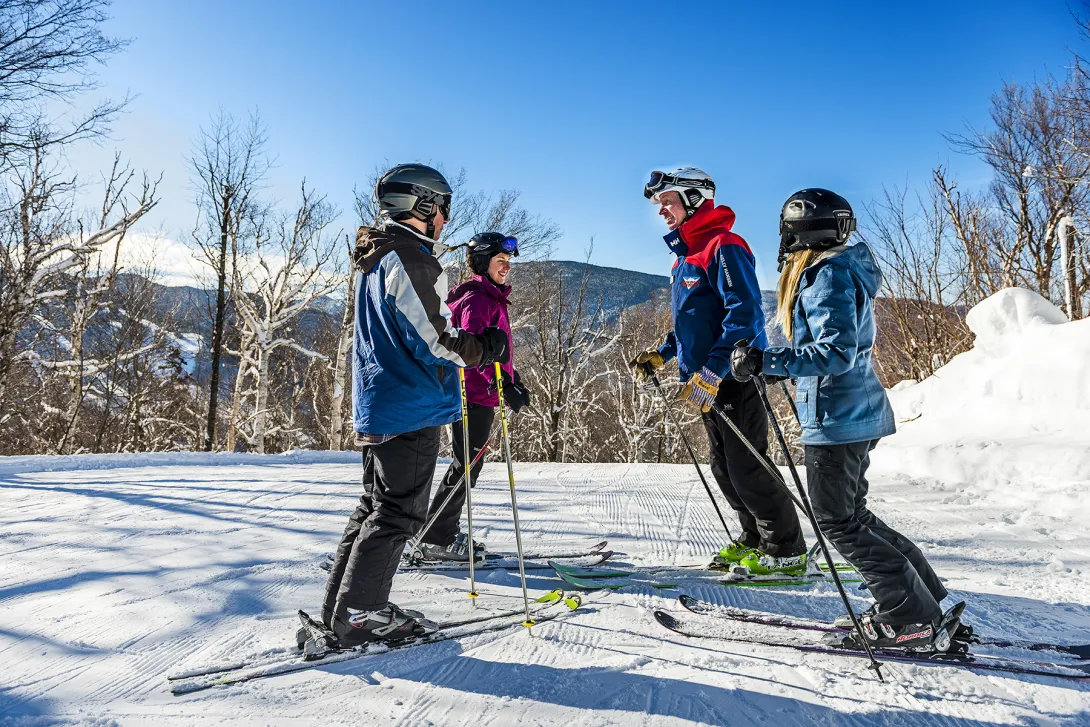 In short, yes, it is definitely worth it to get ski lessons. Just because you can learn how to ski for free on the internet or from your friends doesn't always mean that you should. Getting ski lessons is both the quickest and safest way to learn how to ski and there are a variety of different types of ski lessons that can accommodate any budget. Getting a ski lesson will prepare you for anything that may come your way on the ski slopes and allow you to confront it with ease and grace… or at least a level head.
Tips To Save Money on Ski Lessons
Image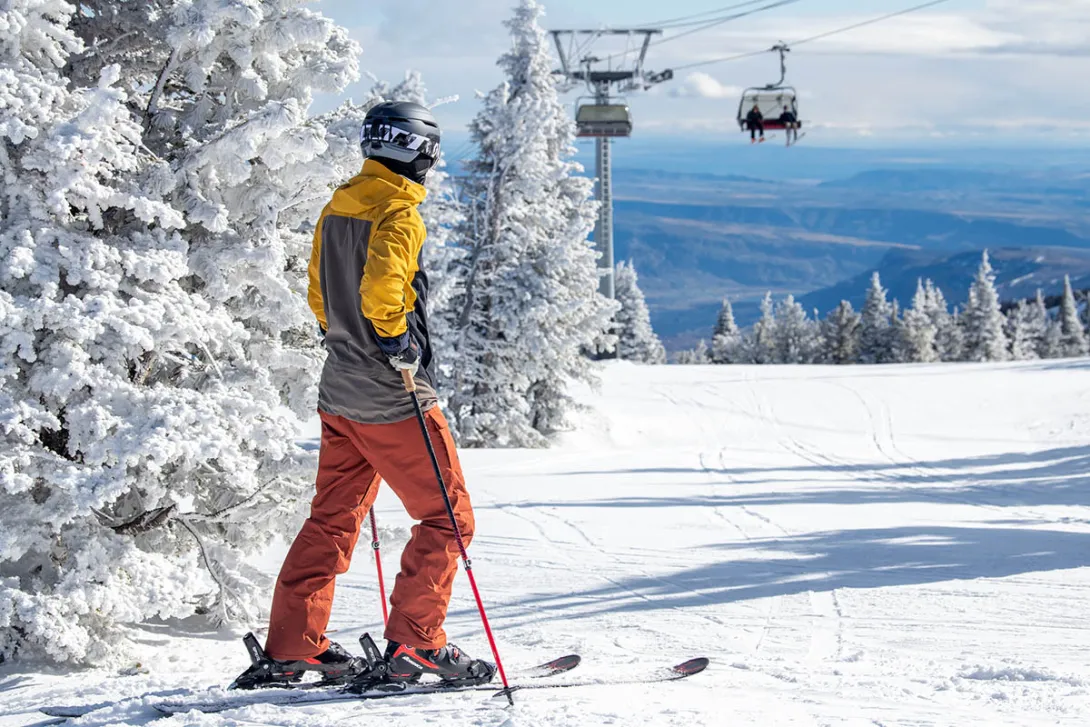 If you're convinced that you should indeed take a ski lesson but cost is holding you back, don't stress. There are tons of ways to minimize the cost of your ski lessons!
Ask a trustworthy friend.
Asking your friends to help you learn to ski is a risky move, but certainly a cost effective one. They may not be much help when it comes to your technique, but if you're just looking to join them on the slopes for a weekend here and there they can certainly likely teach you the basics.
Take a group lesson.
If you're a solo skier, joining a group lesson will be the cheapest option for you. If you are a family or have a group of friends needing lessons, you can likely get a cheaper rate on private lessons which will make the cost per person go down significantly.
Book in advance
You can most likely show up to a ski resort and get put into a lesson that same day, but that doesn't mean you should. Like buying a ski pass, booking your ski lessons in advance can save you tons of money, especially if you look into resort packages and deals before they're sold out.
Take lessons during the low season.
Taking a lesson on the weekdays, early season, or late season is going to be cheaper and more intimate than taking a lesson on the weekends during peak season. Not only will you save money, but you'll also receive more one on one feedback!