I wasn't sure a ski trip would happen this year, but after enough day dreaming about it, I decided to try to book a last-minute ski trip.
Usually I like to book my ski trips months in advance in order to find a convenient place to stay, get a good price on airfare, and lock in all sorts of other costs. This is great if you can plan ahead.
This year, I had all but given up on a ski trip until my fear of missing out started to become too much to bear and I convinced my wife I wanted to make it happen.
After considering all the options I could find, I walked away with a few key lessons from trying to book a last-minute ski trip.
Weekends are almost impossible
Image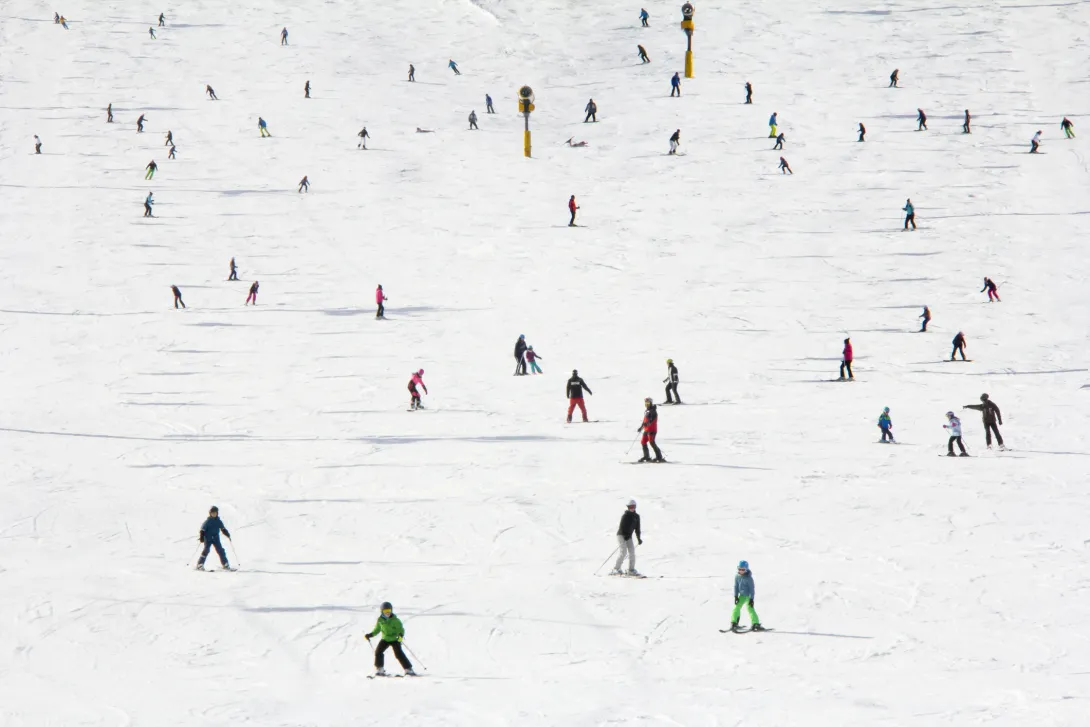 If your goal is to go skiing in the next couple of weeks, weekend trips are going to be difficult, if not impossible, to make happen.
The issue with weekend trips is everyone can take a weekend ski trip, including locals. 
Not only will lodging availability be nearly non-existent for weekends, but lift tickets can also be sold out.
Image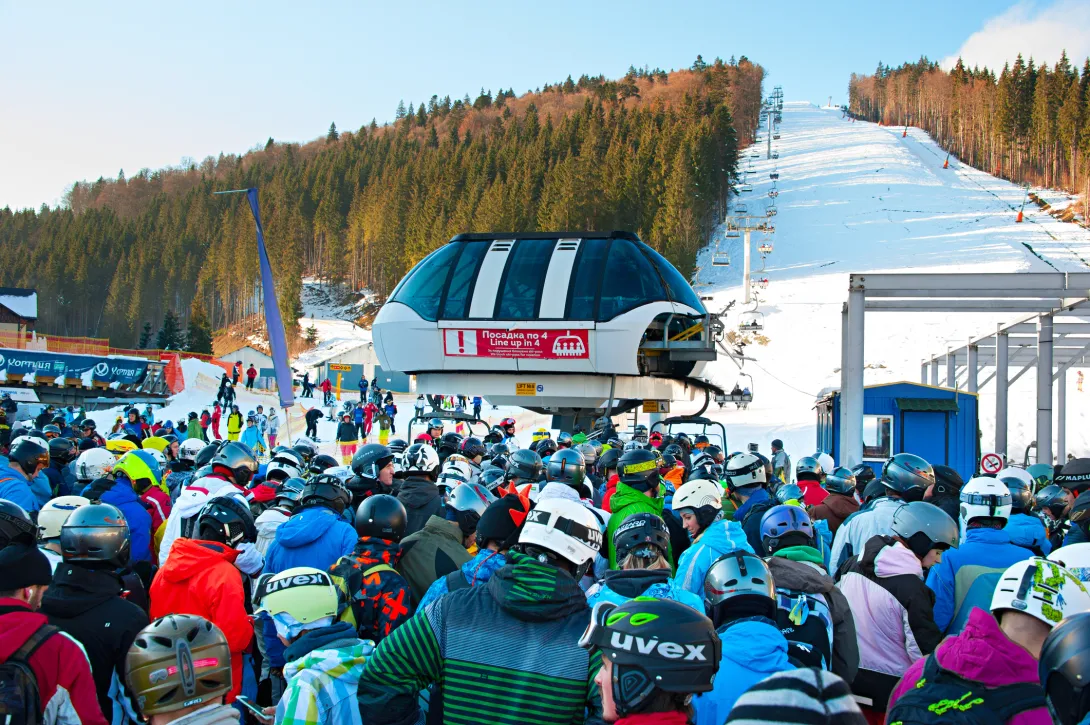 I looked at one weekend and almost had everything ready to book, until I saw lift tickets were sold out for one of the days I wanted to go skiing.
Where you'll stay is also going to be slim pickings.
As someone that loves ski in, ski out accommodations, I found so few options left to book that I started debating if I'd rather stay somewhere I would have to dry to the slope or just not go at all.
Image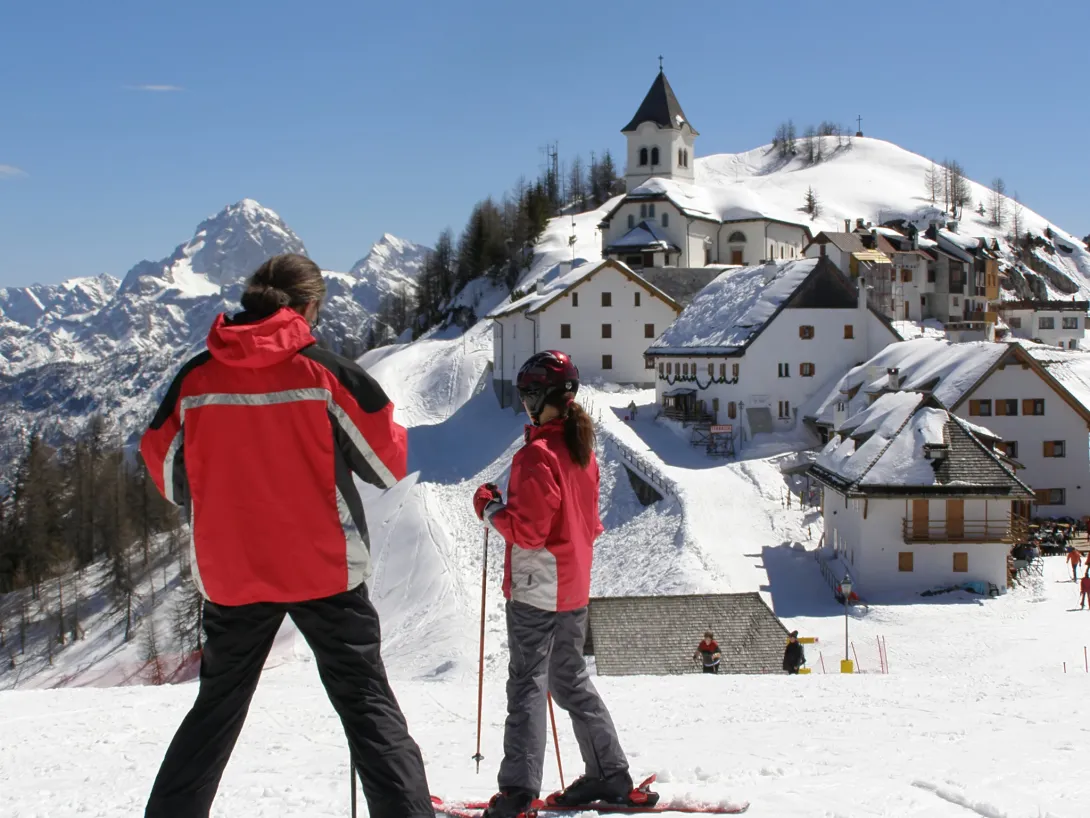 There's nothing wrong with staying at a hotel near the slopes that requires a car or shuttle, but once you experience the convenience of ski in, ski out, it will change how you look at skiing. This is especially true for lunch breaks and getting a full day out of the ski rentals and lift ticket investment.
The only weekends I could have made work was if I deferred the trip a few more weeks to the end of the ski season.  But then it's no longer a last-minute ski trip.
Weekday trips can still be cheap
Image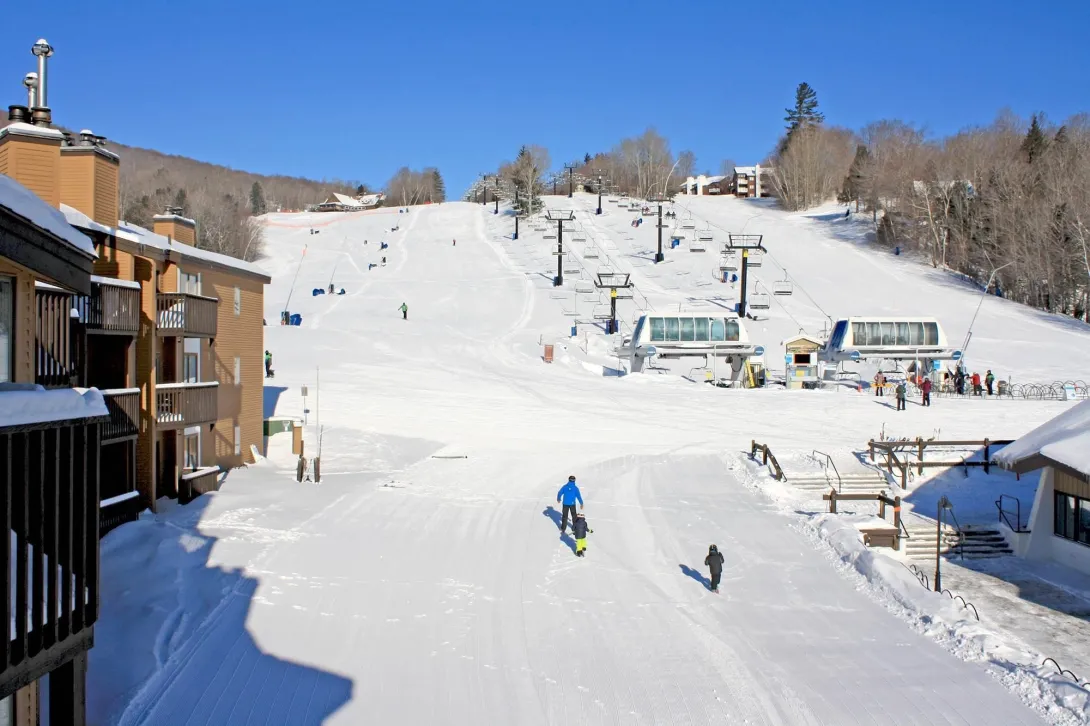 While a weekend trip seemed out of the question, I could easily find deals left on weekday skiing.
It's no secret there's less demand for skiing on a weekday than a weekend.  If you can ski on Tuesday, Wednesday or Thursday, you can not only enjoy lower prices but lower crowds too.
I was able to find plenty of good prices on a place to stay near the mountain, lift tickets, and even airfare. 
In today's world of more people working remote, being able to combine a ski trip with work into a "workcation" ski trip seemed like a reasonable compromise.
Lift tickets over holidays are problematic
Image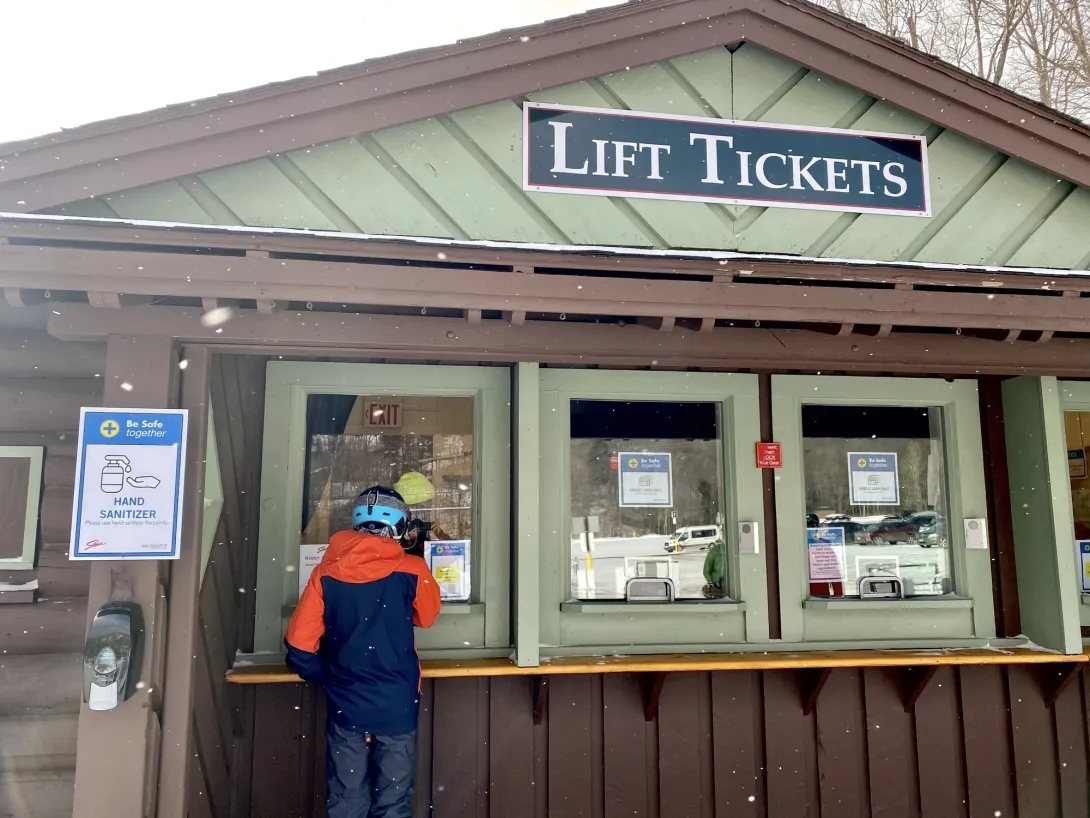 I love to stretch out vacations with built-in days off, but getting a lift ticket over a holiday weekend at the last minute is all but impossible.
It's likely if you want to book a last minute trip, you may be looking for a holiday to make the trip worthwhile.
One way around this is to use the holiday to travel, but I found the day preceding the holiday just as in-demand as the holiday itself.
Price everything out before you book anything
Image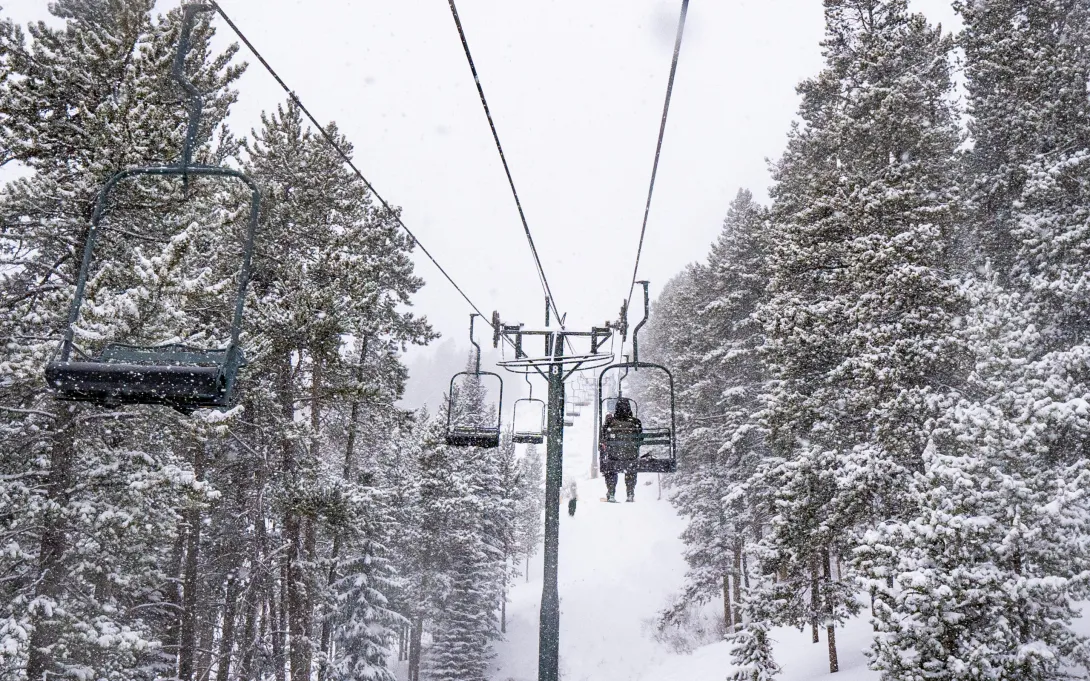 Don't book anything that is non-refundable until you're certain all the logistics work.
There were a few times I thought I had it all well in hand and then discovered one aspect of the trip wouldn't work.
I even booked airfare at one point, only to realize the dates no longer worked because lift tickets were sold out. Luckily, I was using credit card points and there was a 24 hour grace period to cancel.
My advice is keep tabs open on your computer and look at all the major parts of the trip are available (and affordable):
Lift tickets
Hotel
Rental car
Airfare
Ski rentals
It probably wont be cheap
Image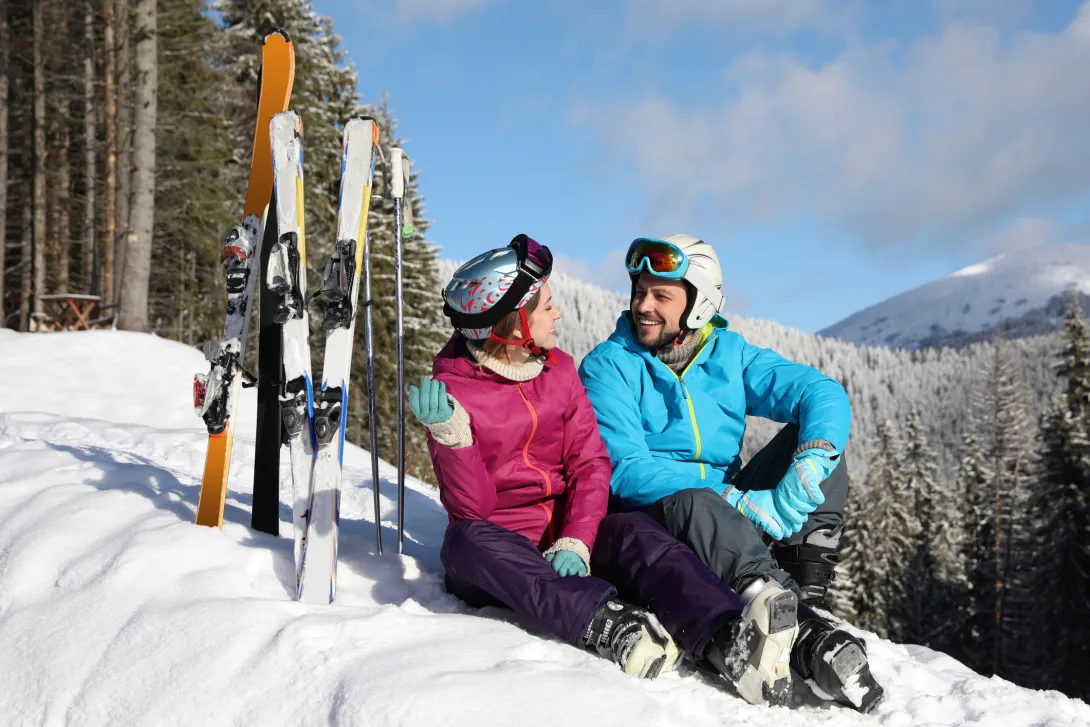 Skiing isn't a cheap sport to get into, so don't expect a last-minute deal.
Lift tickets are usually priced much better if you buy your passes months before the season opens.  Likewise, airfare and hotels are going to favor anyone that plans ahead.
While I found nice places to stay on or near the mountain, I realized they were still available because of how expensive many of them were.
Using credit card points can be one way to take the sting out of the total cost, but unless you are drowning in credit card points, this will only help partially.
I didn't come into the trip thinking I'd pay nothing to go skiing, but it was eye-opening how much the total trip would cost when you factor everything in.