I love to go skiing every year, but I also want to make sure I'm making my trips budget friendly.
It's no secret that skiing is not a cheap sport to get into, but that doesn't mean you have to overpay either.
Once you factor in lodging, lift tickets, and equipment, the price tag can add up quickly.
If you're like me, you want to be able to enjoy a ski trip without breaking the bank, and I've found these 15 tips really help ensure you save the most money.
Buy used ski equipment instead of new
Image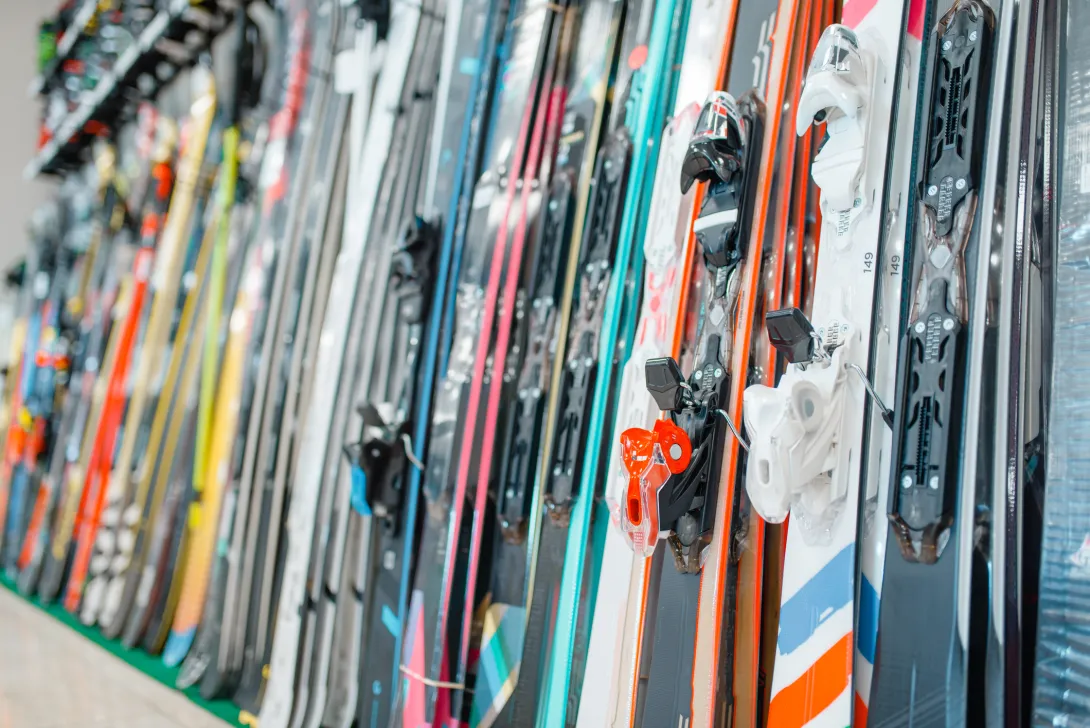 Just like cars, buying used skis will save you so much money.
I used to think the latest and greatest ski equipment was important, but the reality is for most people, used equipment is good enough for their purposes.
New skis can cost anywhere between $500 - $1000, especially if you go with one of the top brands, such as Rossignol. 
One year I was looking to upgrade my equipment and I went to a ski shop after the season ended to browse their stuff and couldn't believe how much cheaper used skis were compared to the new stuff.
As long as the skis are in good shape and haven't been abused, you can find stellar deals on used stuff.
Buying used from a ski shop will come with a bit of a markup, but ski shops usually have a good reputation of ensuring what they sell is in great shape.
Buying used skis from another person comes with a bit more risk, as it's up to you to ensure what they are selling is free of defects or problems. But some people will offer incredibly low prices for their gear.
Rent ski equipment for the entire season
Image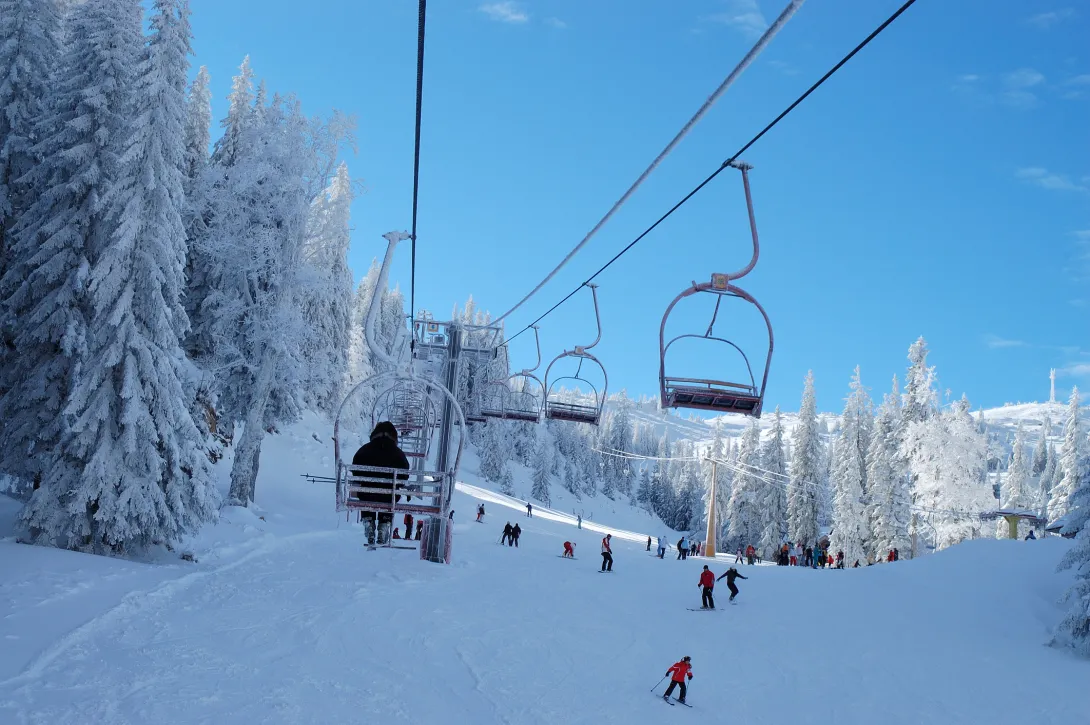 If you're in the market to rent skis, consider a full season rental rather than each time you go out to ski.
There's a lot of good reasons to rent your skis instead of buying them, but you can save some serious money by opting for a full season rental.
Generally speaking, ski shops will charge more on the per-day rentals because of the turnover associated with them.
Season rentals offer a flat rate for the season and I've found the price per day ends up being much cheaper.
Plus, having skis the entire season means you can sneak in a trip or two that you might otherwise have not considered because you already have the skis. That increases the value of your rental.
Bring your own snacks
Image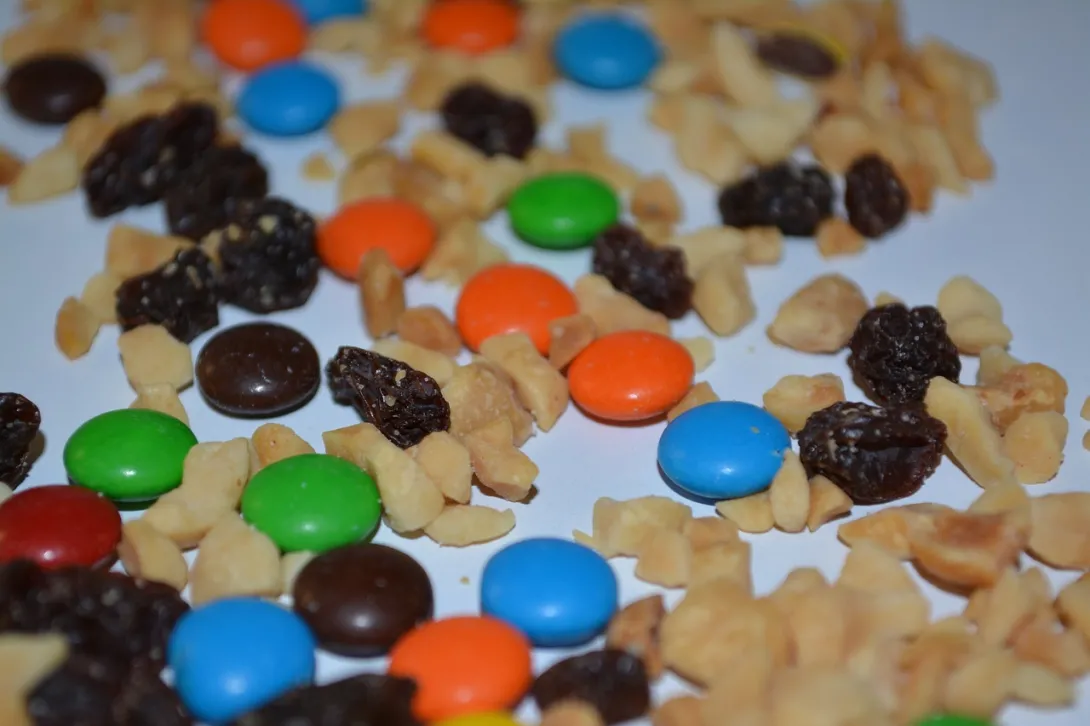 Everyone talks about how much lift tickets cost, but have you seen what they charge in the lodge for food?
You'll pay for the convenience of a drink or food on the mountain, so instead bring something to munch on that can easily fit in a coat pocket.
Some good ideas for snacks include:
Trail mix
Granola bars
Wrapped sandwiches
Jerky
String cheese
Just be sure to throw away any trash to keep the mountain clean.
Look for hotels offering free breakfast
Image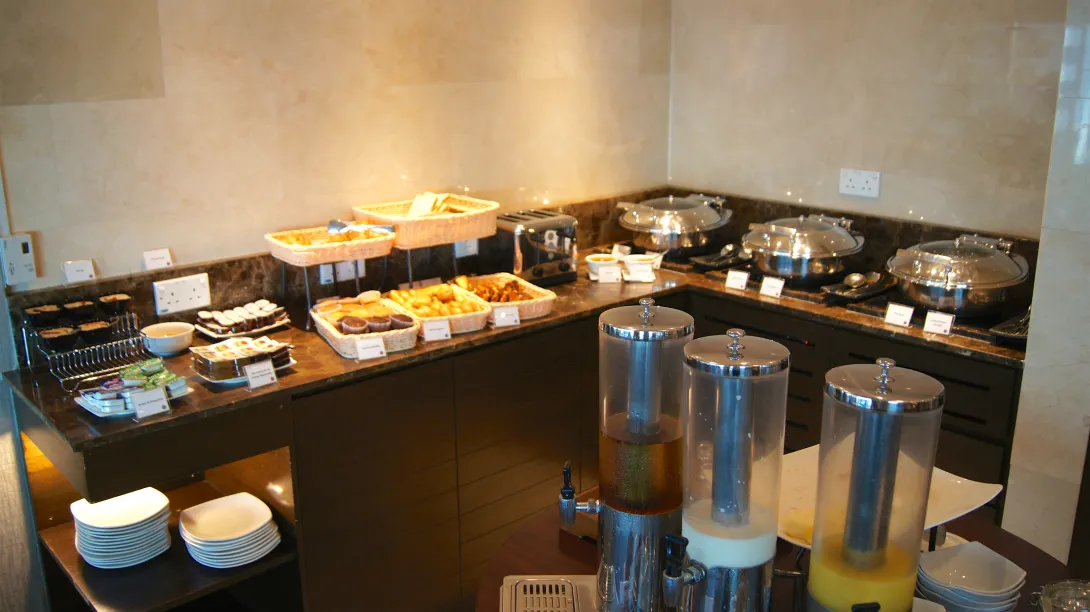 This tip could really apply to almost any hotel you book, but hotels that offer a complimentary breakfast are such a good way to save money.
Odds are you're going to get up early to hit the slopes, and a full breakfast really makes a difference to ensure you don't get the munchies after an hour of skiing.
Lots of hotels offer a breakfast option as part of the stay, and I love this as a way to fuel up before heading out.  
Take advantage of shuttle services
Image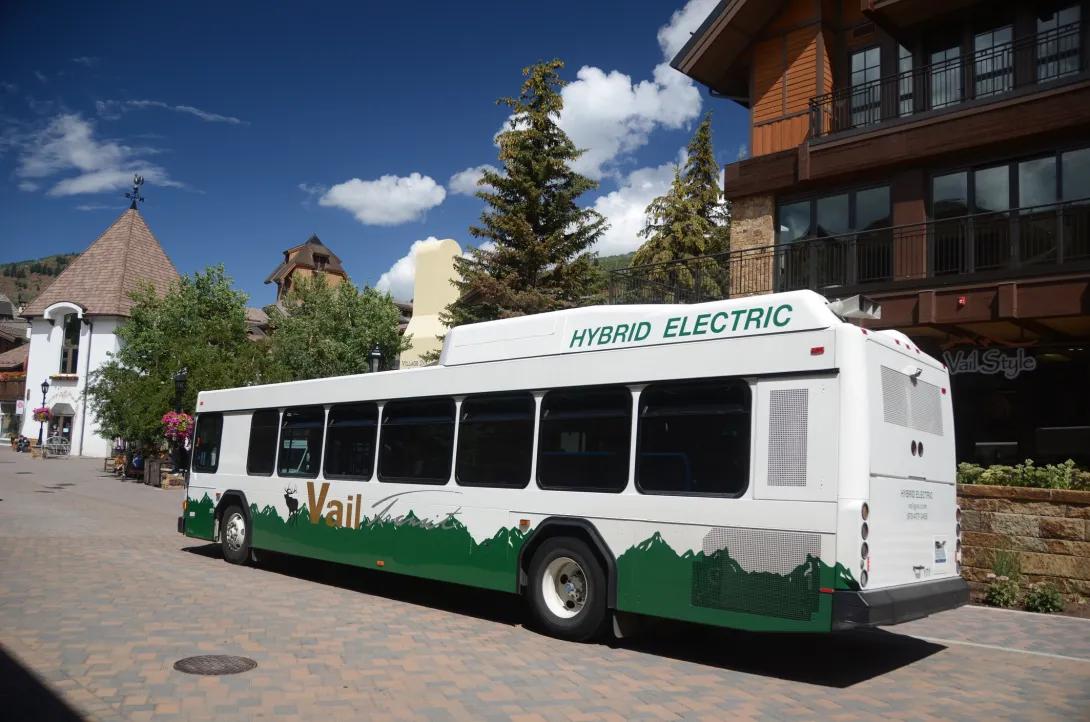 If there's one thing I really don't enjoy about skiing, it's getting to and from the mountain.  Luckily, there are shuttle services that can take the sting out of it all.
Among the costs of taking a ski trip can be renting a car if you aren't local.  
Some mountains offer shuttle services to nearby hotels, condos, or chalets and that means you can skip on paying for a rental car and parking.
Skip ski-in, ski-out
Image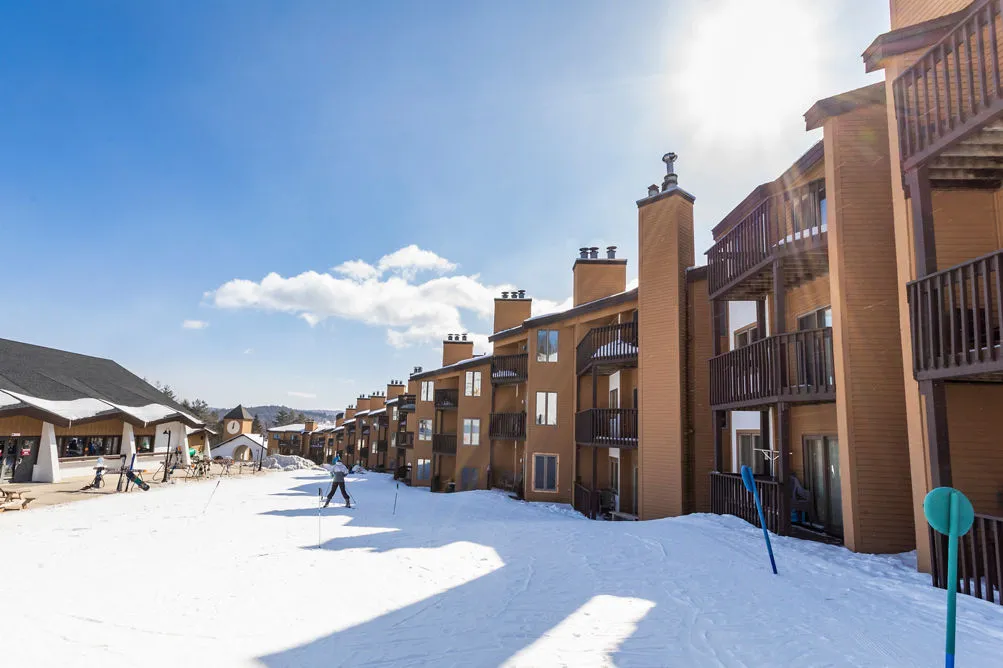 You'll find much better prices for a place to stay if you're willing to book a hotel away from the mountain.
I love ski-in, ski-out rentals, but you will pay a major premium for these places. Even hotels or lodges within a mile or two of the mountain aren't cheap.
The good news is you can usually find plenty of places to stay just a few minutes from the mountain at major savings.
Think of it this way: if you're going to get in your car (or take a shuttle ride), what's the difference if the ride is 3 minutes or 10 minutes? You're already taking the time to get in the vehicle and go, so the amount of effort is pretty much the same.
Ski at independent mountains
Image
One major trend in skiing has been large companies buying mountains, so if you can ski on an independent resort, it can save you money.
I enjoy the big mountains operated by Vail, but the smaller operations offer tremendous value.
Be sure to consider an annual local pass when choosing which mountain to ski at for the season. 
Buy an annual pass
Image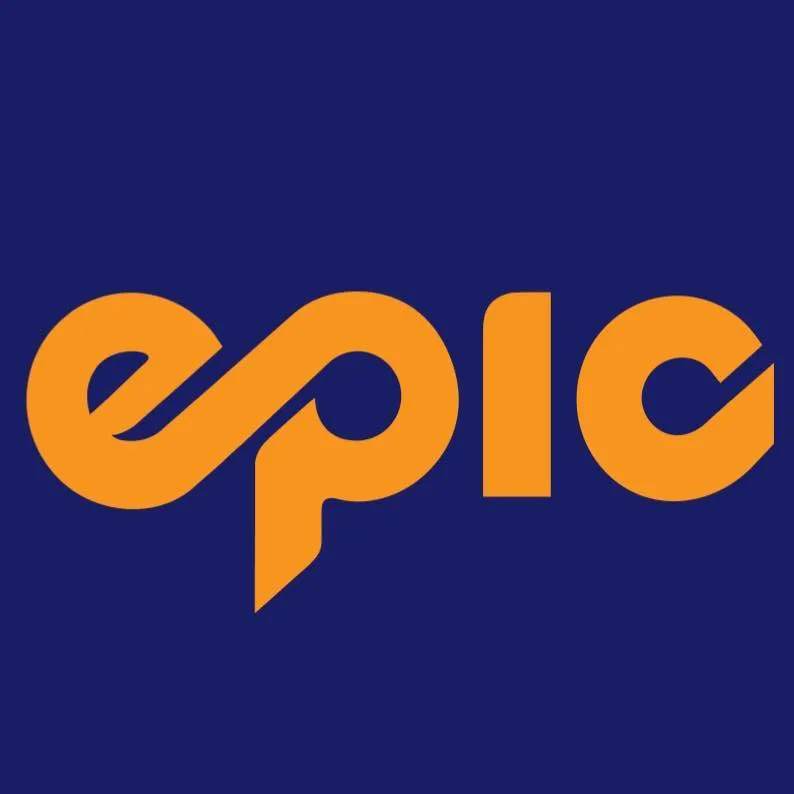 I never thought I'd need an annual ski pass until I tried it one year and now can't imagine not getting it.
If you're going to do a couple of ski trips in the same season, a season pass is definitely the best value.
Not only will it save you money overall, but having a season pass makes the decision to sneak in another trip, or add-on one more day so much easier.
Resort season passes are the perfect way to enjoy your favorite winter activities without spending exorbitant amounts of cash. Whether you're a ski bunny, snowboarder or expert skier, these passes offer an affordable option for exploring multiple resorts in one season. 
Resort passes come in different tiers, varying from several hundred dollars to more than $1,000. Depending on the level of pass purchased, there may be blackout dates or limits on how many days you can visit each resort. With that being said, it's important to consider which pass is ideal for your needs before making a commitment. 
One of the best features about resort passes is that they can easily pay for themselves in just a few visits. For instance, if a resort pass costs $500 and you plan on visiting three times during the season, then each visit will only cost $167 - significantly cheaper than if you had to buy individual daily lift tickets every time! Additionally, some passes give you access to exclusive discounts at other resorts or even special deals on equipment and apparel shops. 
Book lift tickets and season passes early
Image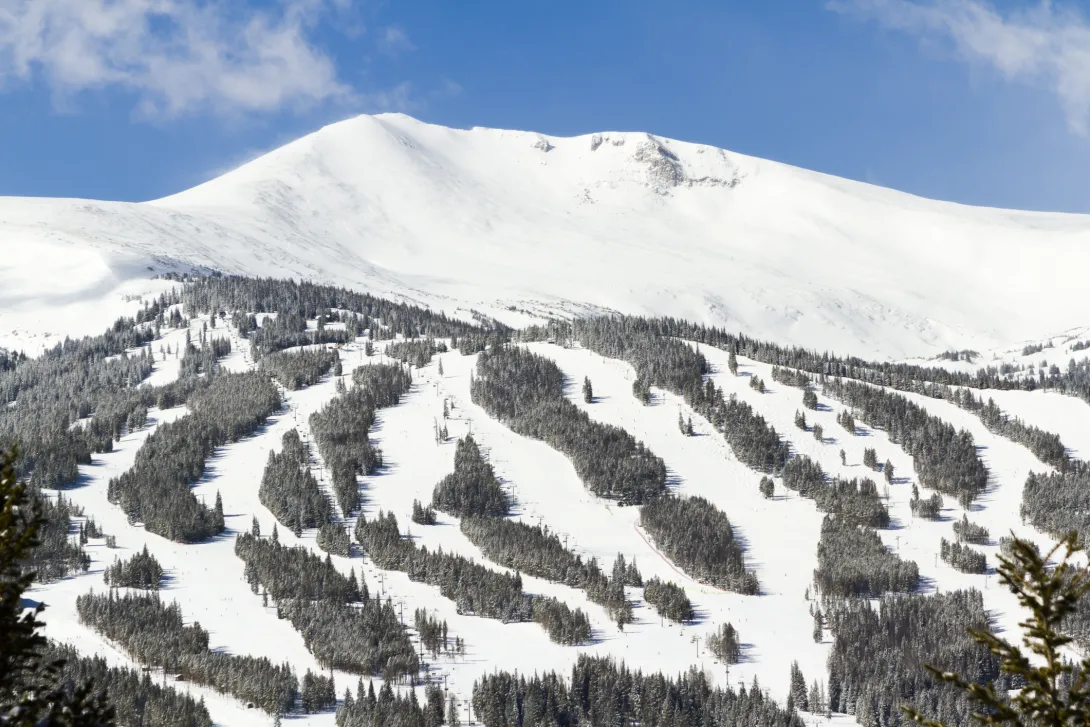 It's not marketing hype: you absolutely will save money if you book your passes early.
A few months after the ski season ends, season passes start going on sale for the next season, and the best prices are when you book well before the ski season begins.
If you can afford to buy a season pass in the spring or summer, often the advanced purchase discount is substantial. This is especially true if you already had a pass for the previous season, and are offered a renewal for next year.
If you're not interested in a season pass, a discount on buying early also applies to lift tickets in most cases.
Skip skiing over holidays
Image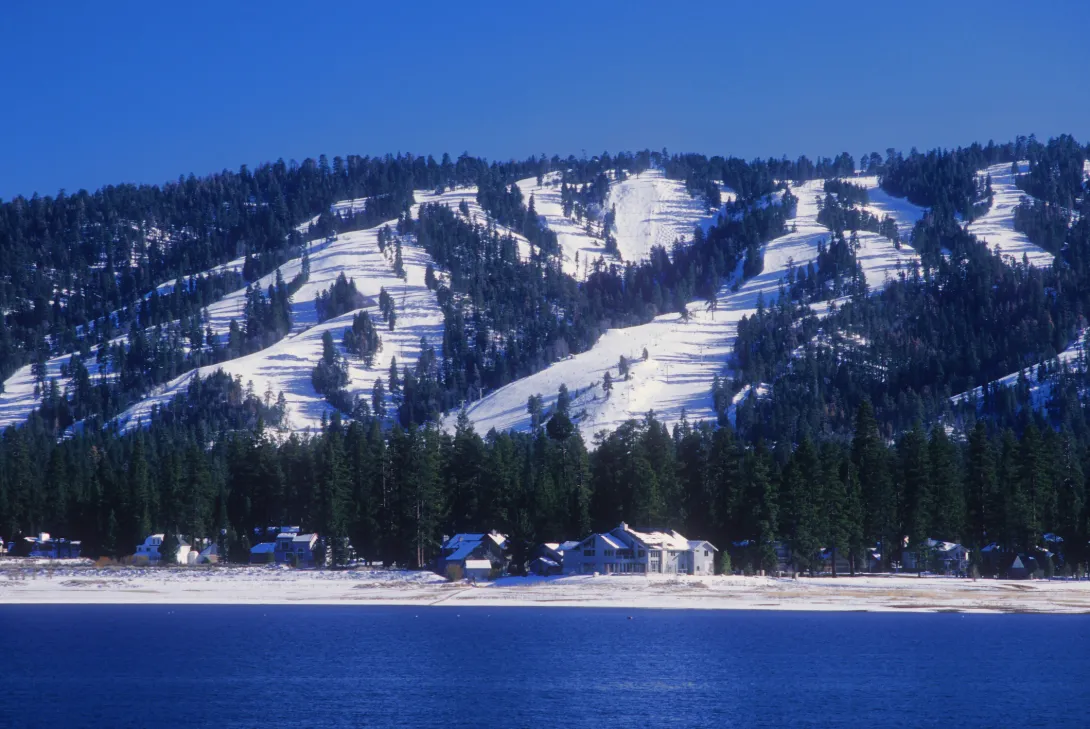 If there's one tip that will probably net you the biggest savings, it's to avoid skiing over holidays.
Just like airfare, theme parks, or hotels in major cities, the prices go up for times of the year when everyone else wants to travel.
The prices for everything over a holiday weekend go up: ski rentals, lift tickets, and especially lodging.
Compare the price of a hotel or Airbnb over Christmas, New Years, or MLK Weekend to almost any other weekend and you'll see what I mean.
Ski weekdays instead of weekends
Image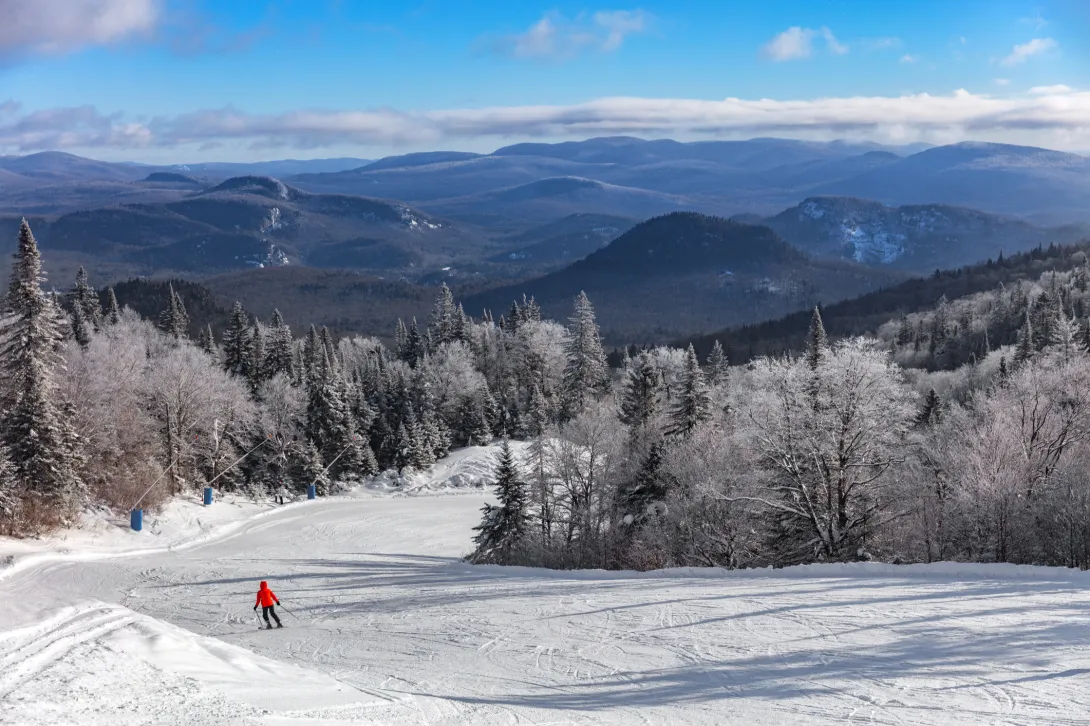 If at all possible, avoid weekends even if it's not a holiday.
Aside from holidays, the crowds always seem to come out on Friday and Saturday.  Weekends are perfect for scheduling a ski trip in, so it not only leads to bigger crowds but higher prices too.
Try to book a ski trip mid-week and avoid weekends for the best lodging rates and the smallest crowds.
Ski early or late season
Image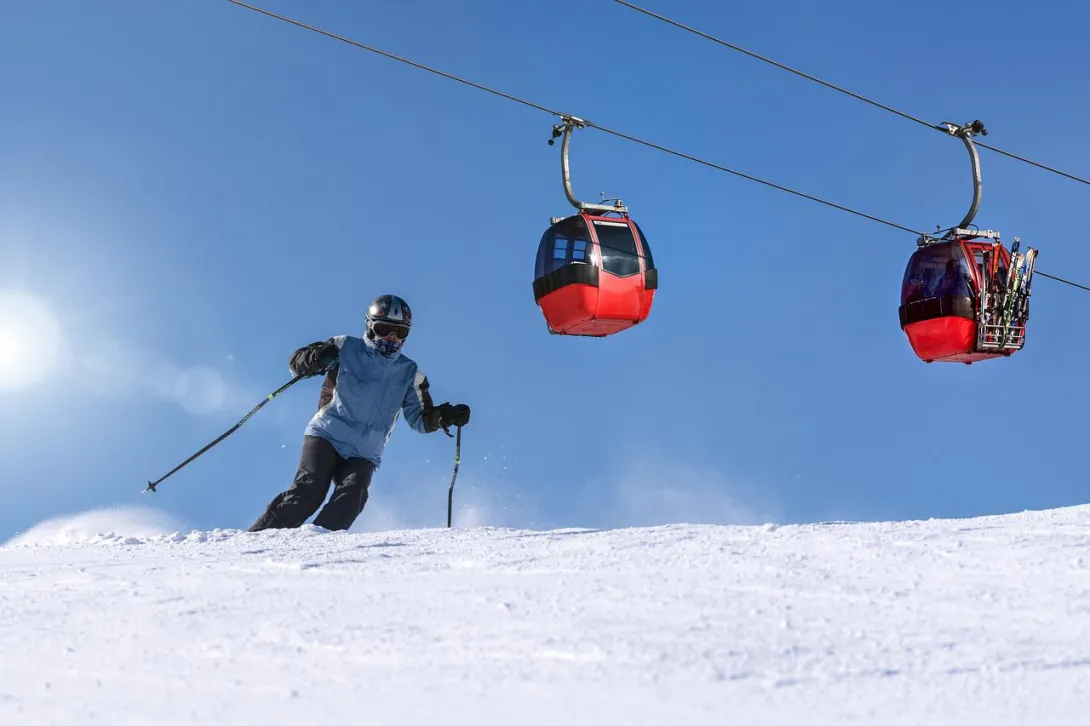 Taking the last two tips in mind, here's how to really get a bargain basement cheap ski trip:
Book a ski trip at the very start or very end of the ski season midweek and skip the weekend.
If you can go skiing early or late in the season, you'll find many resorts offer cheaper lift tickets.
When is early or late? November and the first two weeks of December are good times. End of March (after spring break) and into April for a late season run.
Get a half day lift ticket
Image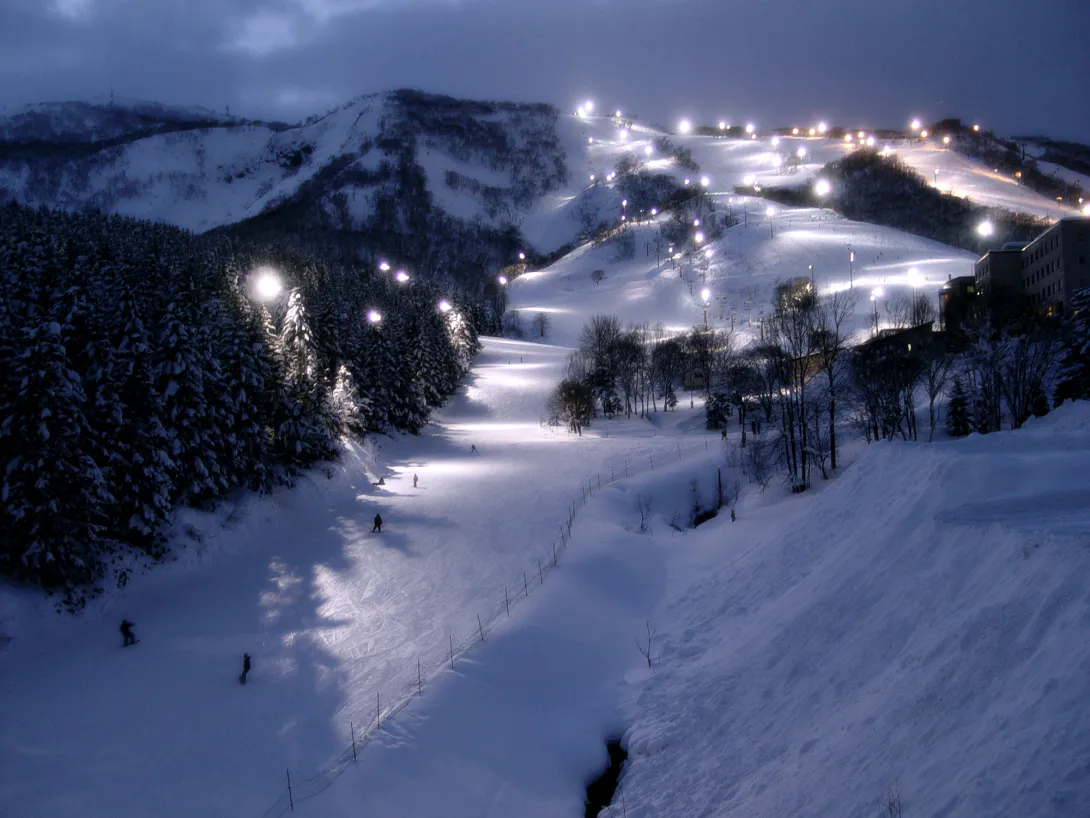 Let's say you want to get a ski run in on the cheap for just one day, then look for mountains that offer half day lift tickets and/or night skiing.
An afternoon ticket means you can't go skiing in the morning, but the cost savings can be substantial.  
Sure, afternoon is when lines for lifts reach their height, but it's also when all those people that have been skiing all morning start to throw in the towel and call it a day.
If your mountain has night skiing, then you can still get a fair amount of skiing in (and maybe even a day of work earlier so you can pay for the trip).
Buy your kids ski clothing on eBay
Image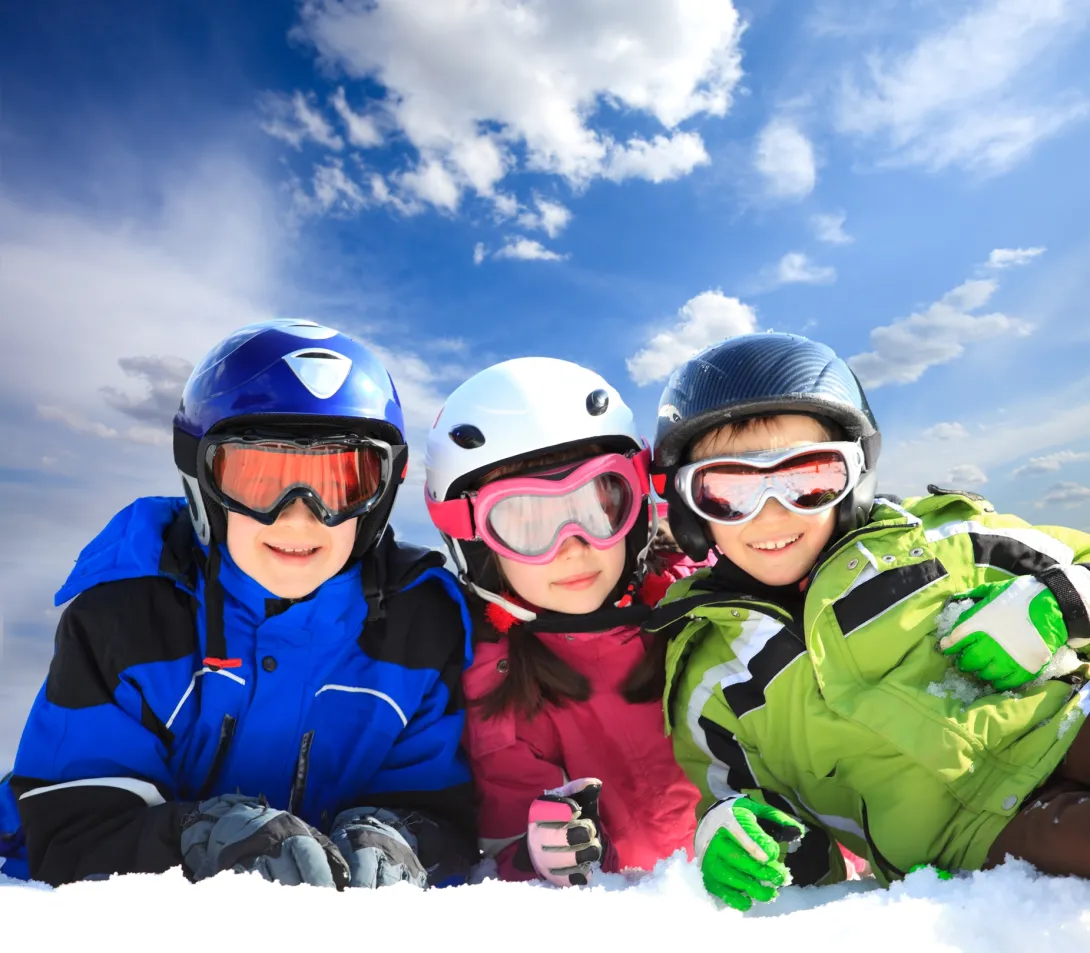 The biggest waste of money in skiing is buying kids ski clothing because of how quickly they'll outgrow it.
A friend recommended buying used clothing, so I checked eBay first and was astounded how many options there were at a fraction of the cost to buy it in a store.
In every case, used ski clothing for kids follows the same story: someone bought their kids clothing to go skiing, they wore it once and then outgrew it.
You always have to look carefully at the items, but I've had very good luck getting a heck of a deal on used clothing for my kids without spending a fortune.
Pick a stay with a kitchen
Image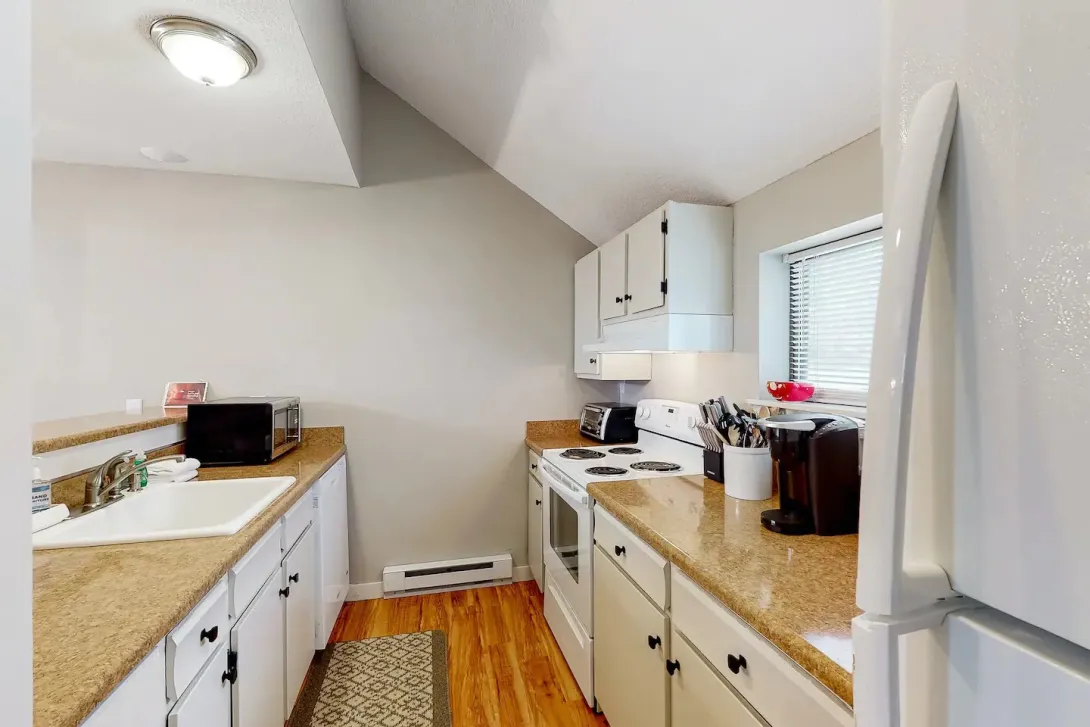 Whether you book a lodge, cabin rental, or standard hotel room, try to find one that has a kitchen as part of the rental.
Even if you skip eating on the mountain, going out for meals (especially dinner) will add up quickly.
Having a kitchen in your rental means you can prepare snacks and meals at a fraction of the cost of going out.
I love coming back from my runs to a hot bowl of soup, so I make a supermarket run the day we arrive and then I have cans of soup ready to go that I can pop in the microwave.