If you're new to the world of skiing, it's easy to think that there's only one way to ski.
Whenever someone tells you they're going on a ski trip, they're likely headed to vacation at a ski resort to go downhill skiing. But there are actually quite a few different styles of skiing! They fall into three main categories: alpine, nordic, and extreme.
Alpine skiing involves skiing downhill as quickly as possible. It requires a ski with a fixed-heel binding and is the best style of skiing for beginner skiers. '
Image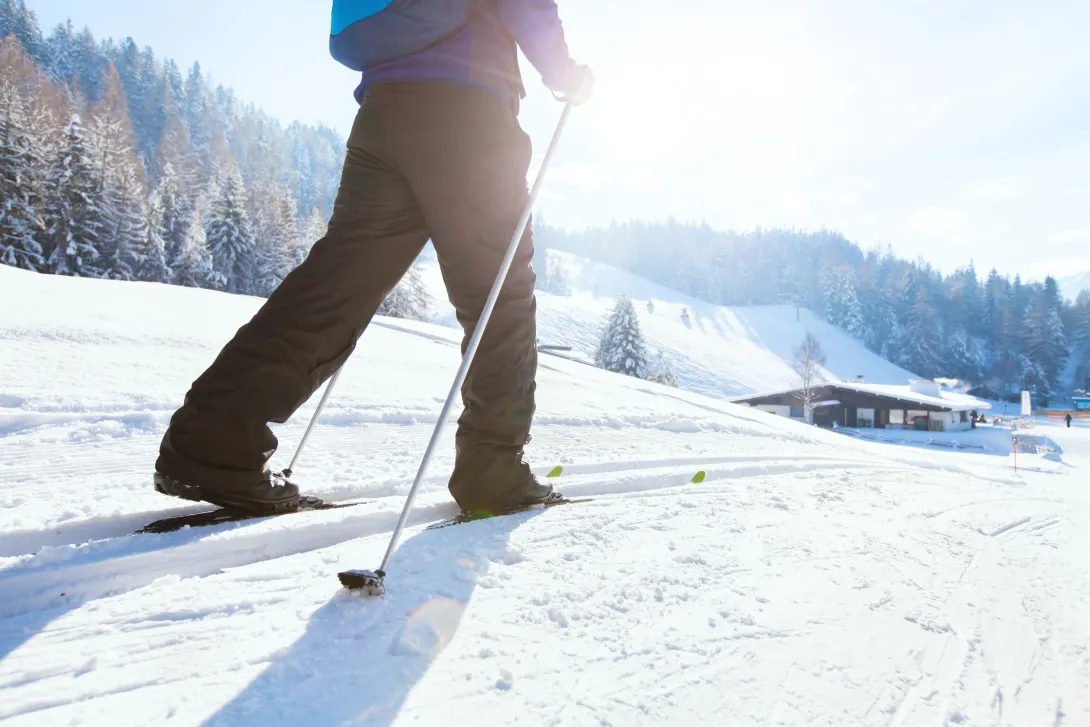 Nordic skiing takes place in the backcountry. It originated in Scandinavia as a way to travel over snow in the winter time and is now used both for travel, recreation, and competition. It is the best style of skiing for intermediate level skiers.
Extreme skiing involves skiing down long, steep slopes in the mountains with grades anywhere from 100-170 percent. It requires a lot of skill and experience to master. It is for adrenaline junkies and expert skiers only 
Keep reading to learn more about the different styles of skiing and types of each one!
Styles of Alpine Skiing 
Alpine/Downhill Skiing
Image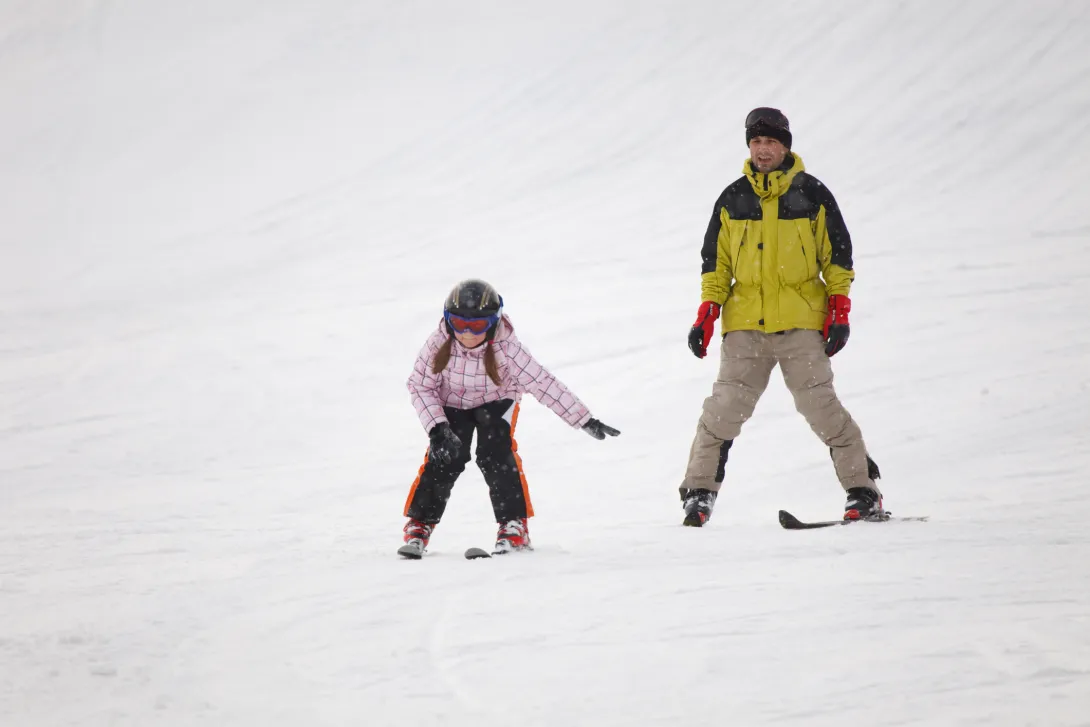 Alpine skiing, or downhill skiing as it's more commonly called, is the most popular style of skiing. It's the type of skiing you'll be doing when visiting ski resorts! This is the best place to start skiing as the serviced lifts, snow grooming, and ski patrol provide the best conditions and circumstances for those who are just getting started with skiing. 
When downhill skiing, your goal is to simply race down the mountain as quickly as possible. There may be a variety of obstacles in your way such as rails, moguls, and trees. This type of skiing requires fixed-heel bindings, meaning your foot is attached to the bindings. 
Freestyle Skiing
Image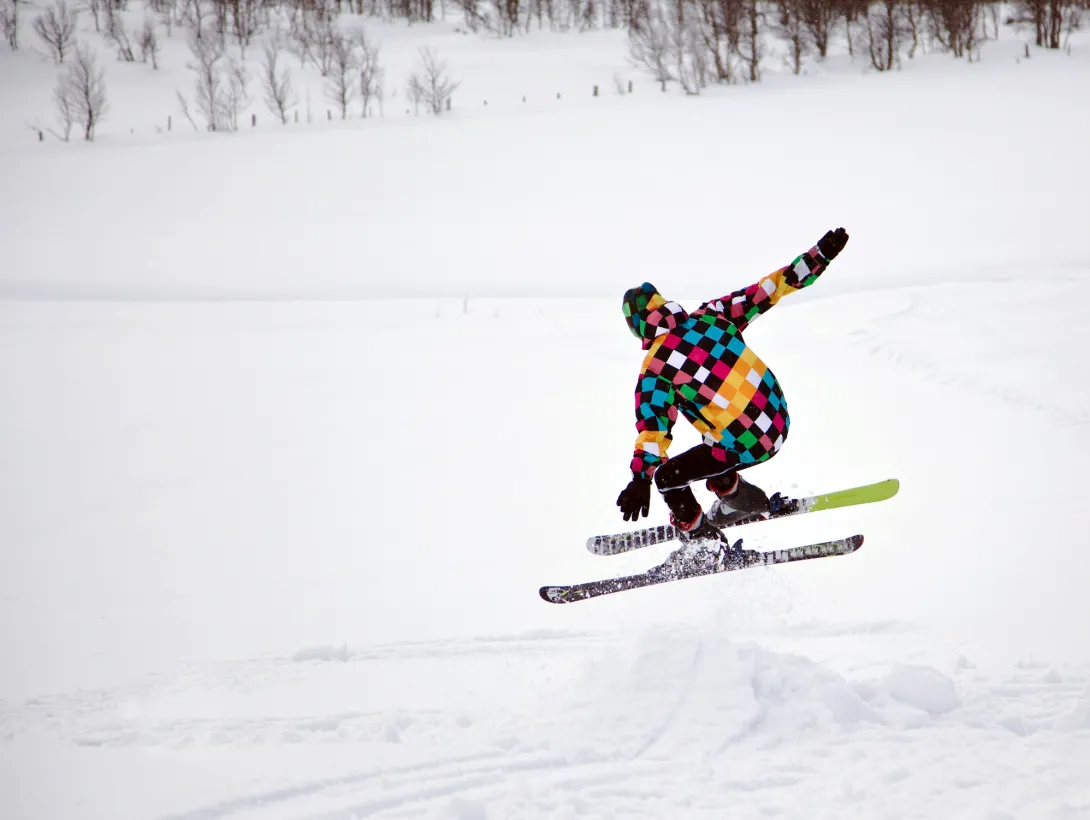 Once you've mastered the basics of how to ski, the next step you're going to want to accomplish is learning tricks!
Freestyle skiing is all about executing tricks and putting on a performance, It can be done on either groomed trails or in the backcountry. On groomed trails you'll often find skiers practicing their freestyle moves in terrain parks. This is where you'll find a variety of obstacles in your way such as moguls, rails, and half-pipes for you to jump, flip, or twist over.
I recommend taking a lesson before attempting any tricks!
Mogul Skiing
Image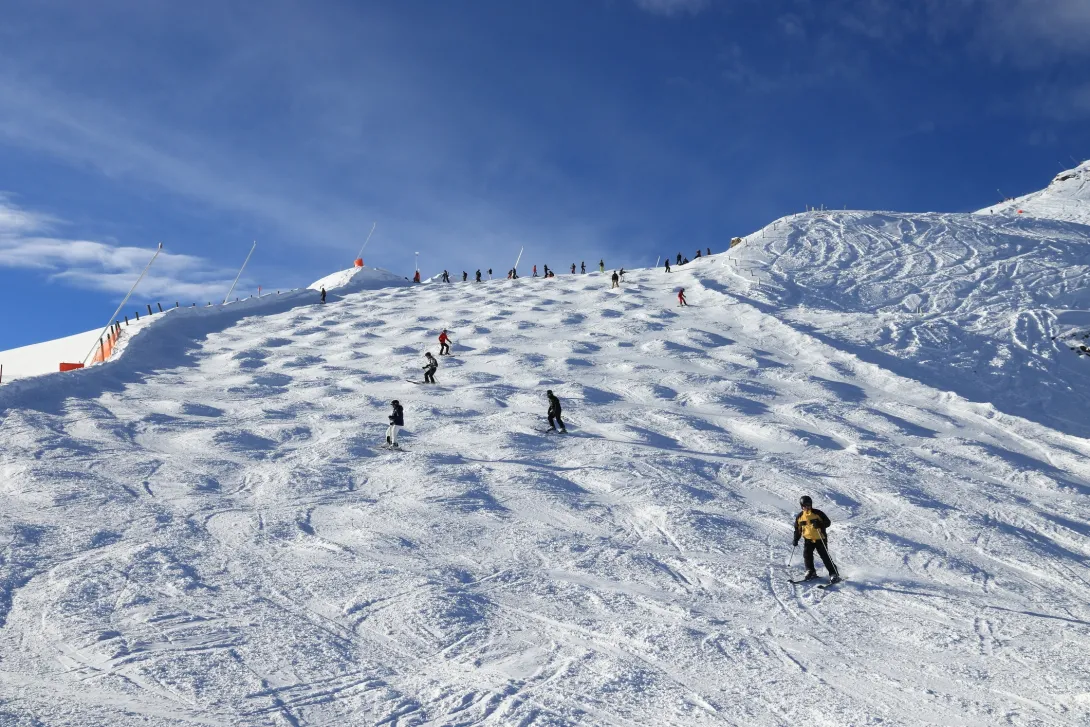 Moguls are bumps in the course that you'll often find at downhill ski areas.
Skiing moguls is a form of freestyle skiing that is typically used in competition. It is a very technical and physically demanding form of skiing that requires the skier to be able to react quickly to changes in the terrain as no two moguls are crafted exactly the same. It's a fun way to test your skills once you've mastered downhill skiing on groomed trails!
Styles of Nordic Skiing
Backcountry Skiing
Image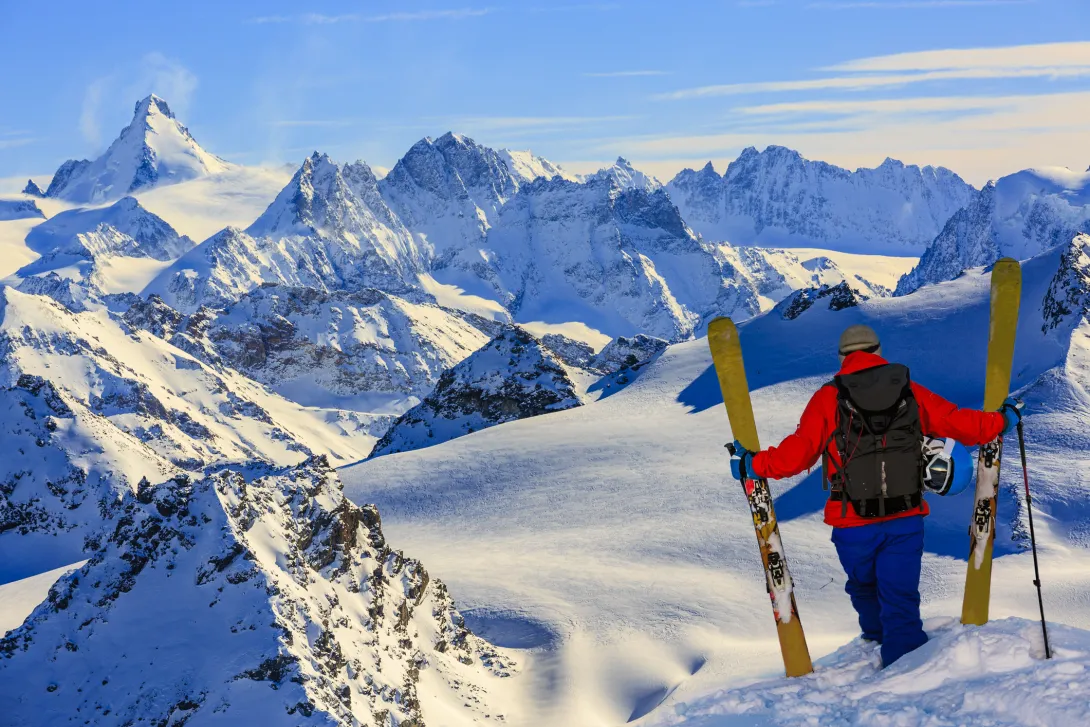 Once you've mastered groomed trails and are ready to start skiing powder, you can venture into the backcountry or into the back bowls of ski resorts. Skiing in the backcountry is a bit more technical than alpine skiing as the terrain hasn't been groomed.
Backcountry trails can be reached by some ski lifts if they're within a resort's ski area, or otherwise via hiking trails or even by helicopter. Backcountry ski trails do not normally have ski patrol, so avalanche training is recommended before you decide to go backcountry skiing for the first time. 
Cross-Country Skiing
Image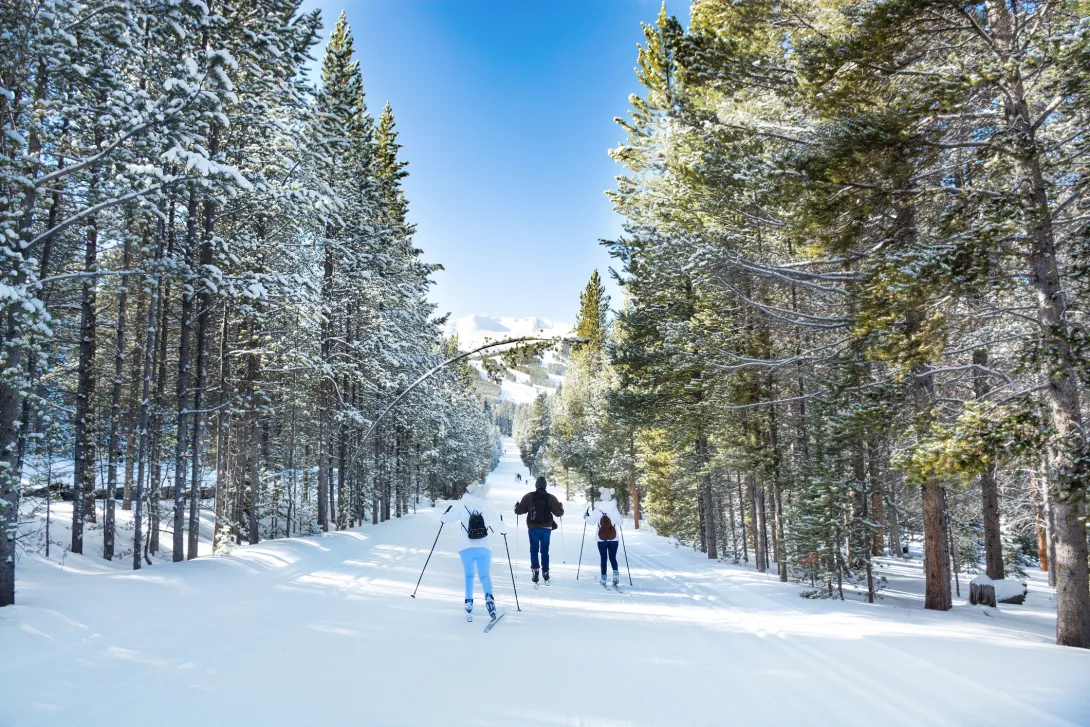 Cross-country skiing, or nordic skiing as it's also called, is a type of skiing where the terrain is relatively flat and skiers use poles to break through the snow and stride their way across the terrain.
Cross-country skiing was originally used in Scandinavian countries as a form of transportation and still is, but is now more popular as a recreational activity.
Cross-country skiing is a great way to admire beautiful landscapes and get in a good endurance workout! Cross-country skiing can be one of the toughest forms of skiing, but also one of the most rewarding. I highly recommend trying it at least once in your life!
Telemark Skiing
Image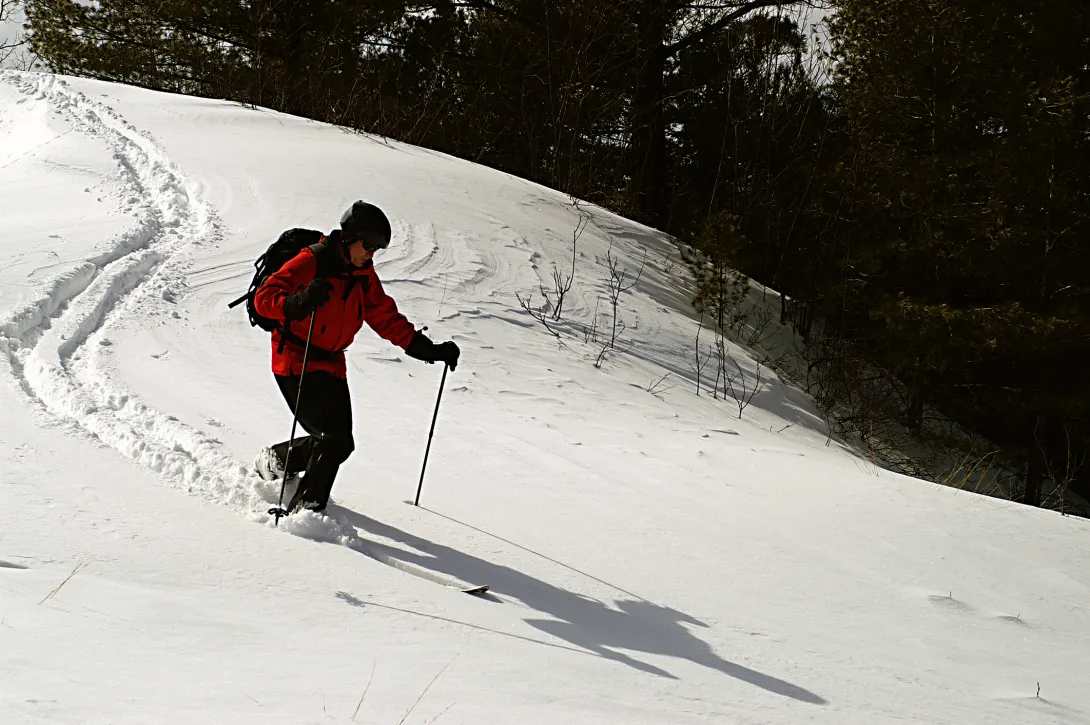 Telemark skiing is a style of skiing that combines elements of both cross-country skiing and downhill skiing. It was originally used as a way for skiers to ski uphill in the backcountry using a free-heel binding making the uphill trek much easier.
The type of skis used here are similar to skis used to alpine touring in the sense that they use skins, but differ as the heel remains free even on the descent. It uses a very different technique than downhill skiing with a fixed binding, requiring the skier to keep their weight distributed evenly across both skis even when turning. This is why you'll notice that telemark skiers almost seem to be in a lunge when turning. It's a challenging style of skiing to master, but it sure is a lot of fun!
Styles of Extreme Skiing
Alpine Touring
Image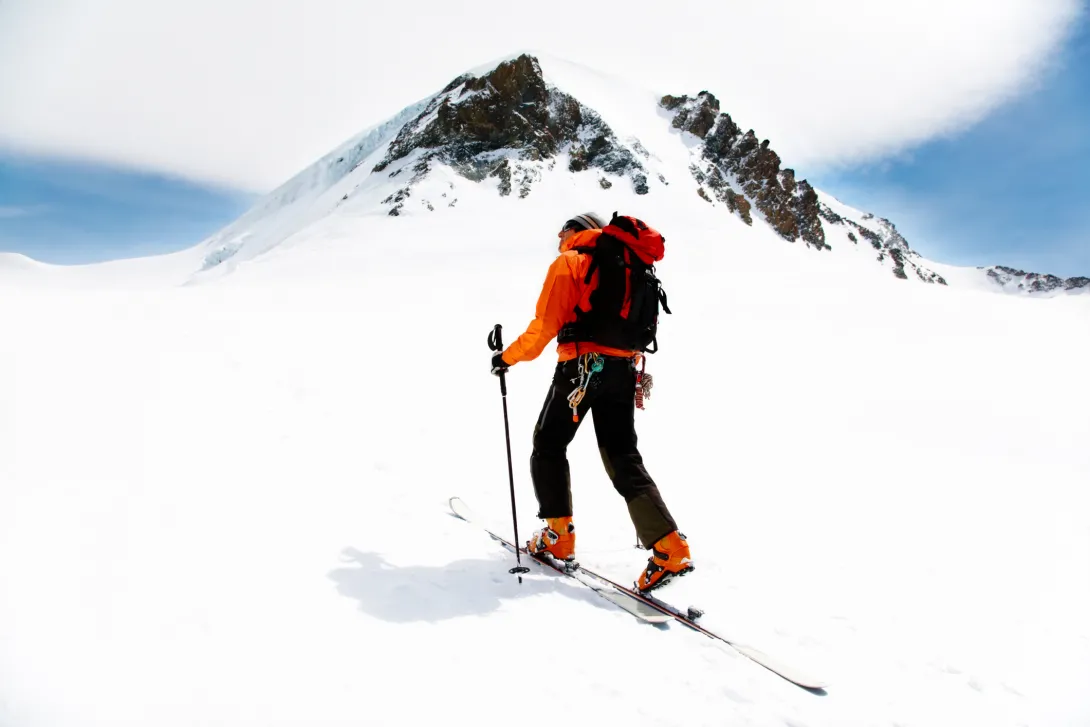 Alpine touring is similar to cross-country skiing but requires an ascent and descent. It has gained a lot of popularity in recent years as more and more resorts started offering a free run to anyone willing to skin up the mountain before the lifts open, though it is also often done in the backcountry.
When alpine touring, there the skier hikes or "skins" up a mountain instead of riding a chair lift, and skis back down. It requires a unique type of ski that allows you to choose whether or not your heel is attached to the binding.
It also requires skins-a strip of material attached to the bottom of the ski via an adhesive backing, which allows you to have traction on your ascent. When you're ready to ski down the mountain, you can clip your heel in, peel off the skin, and feel the wind in your hair as you fly down the mountain.
Ski Mountaineering
Image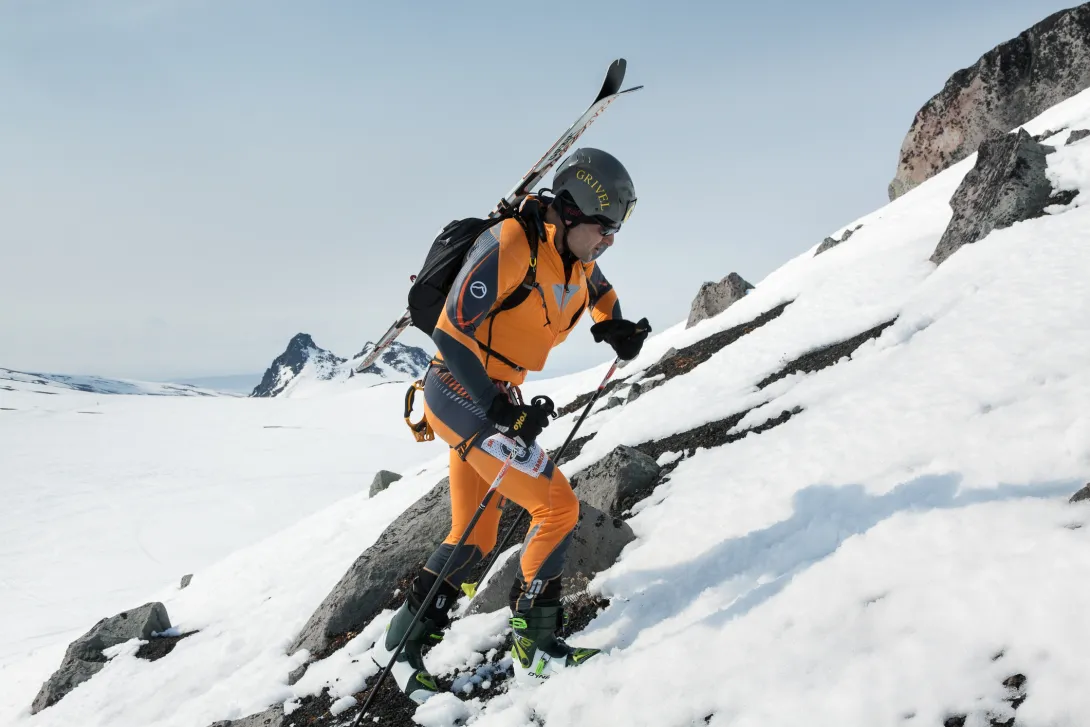 The main difference between alpine touring and ski mountaineering is the level of difficulty.
Both of these styles of skiing are considered to be extreme and should only be attempted by those who are highly skilled and fit. Ski mountaineering requires both expert ski skills and backcountry experience.
When ski mountaineering, skiers would normally strap their skis to their backpacks as climbing is generally required in order to reach the peak. It's truly an experience like no other!