So you've decided to go on your very first ski trip-how exciting!! I'm sure there are many questions running through your head such as: How do I prepare? What should I bring? Should I take a lesson? What can I expect for my first day on the ski slopes? 
First of all, I just want to remind you to relax and take a deep breath. I'll walk you through everything you need to know to prepare for your first ski trip, and you just focus on completing the checklist and getting excited. 
Keep reading to learn everything you need to know for your first time skiing at a ski resort.
Preparing For Your First Ski Trip
Image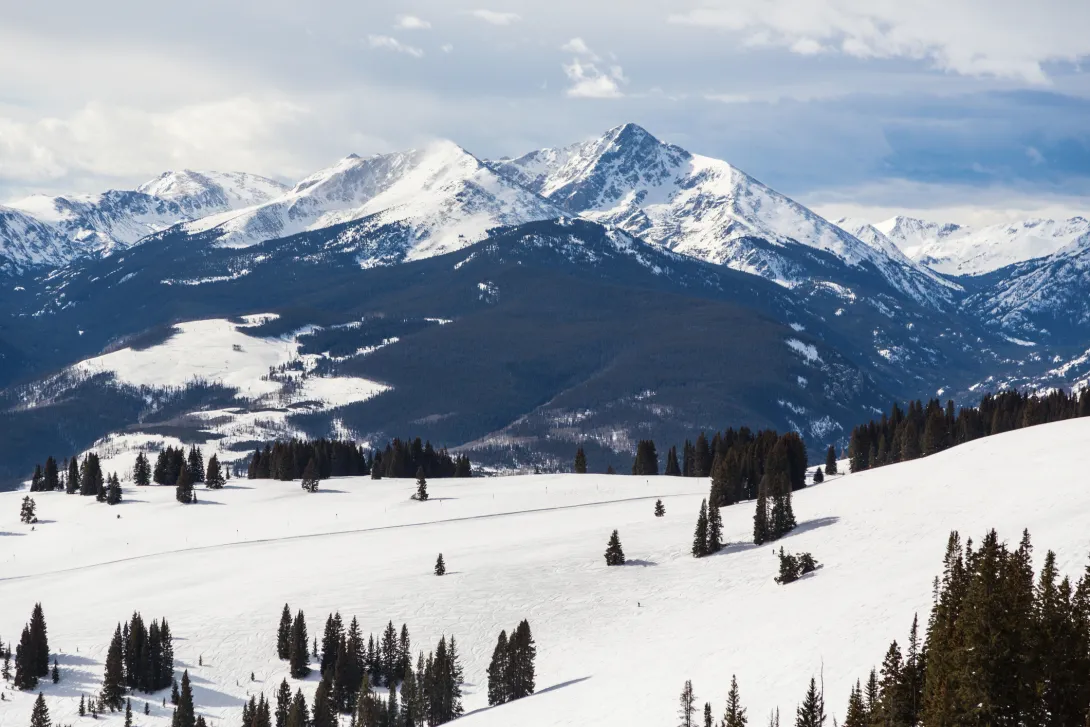 Planning Your Trip 
Picking a resort
Image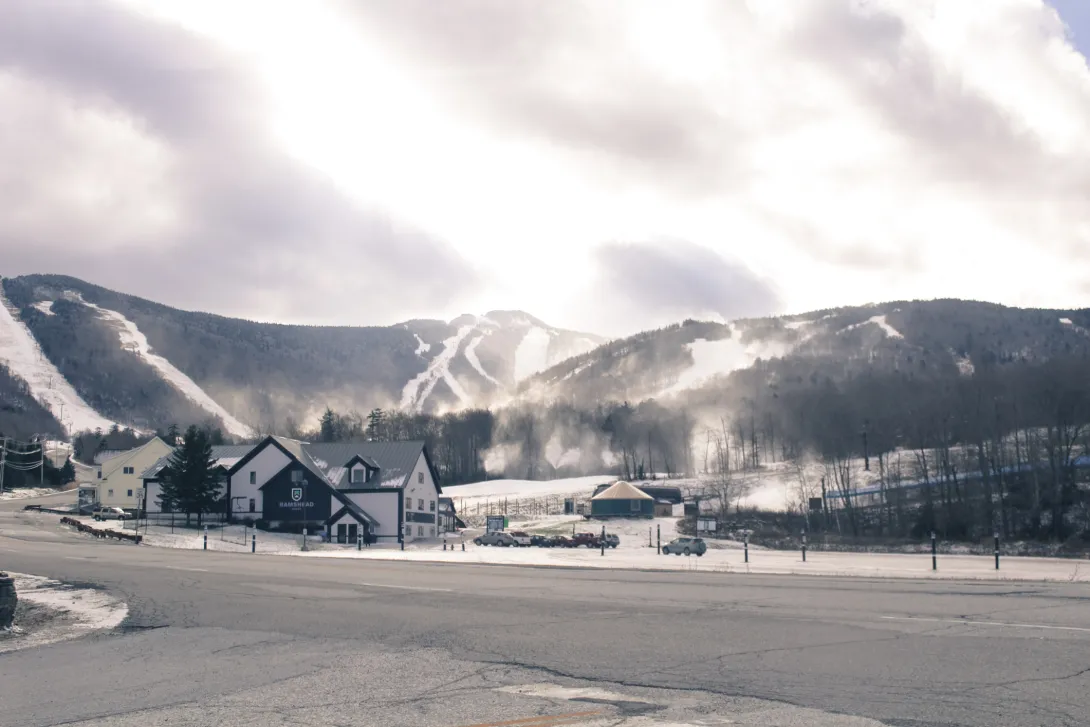 The very first decision you need to make about your ski trip is which resort you want to visit.
Most ski resorts have trails that are suitable for beginners, intermediate skiers, and advanced skiers, but there are some ski resorts out there that are more beginner-friendly due to their terrain or the quality of their ski school. 
Image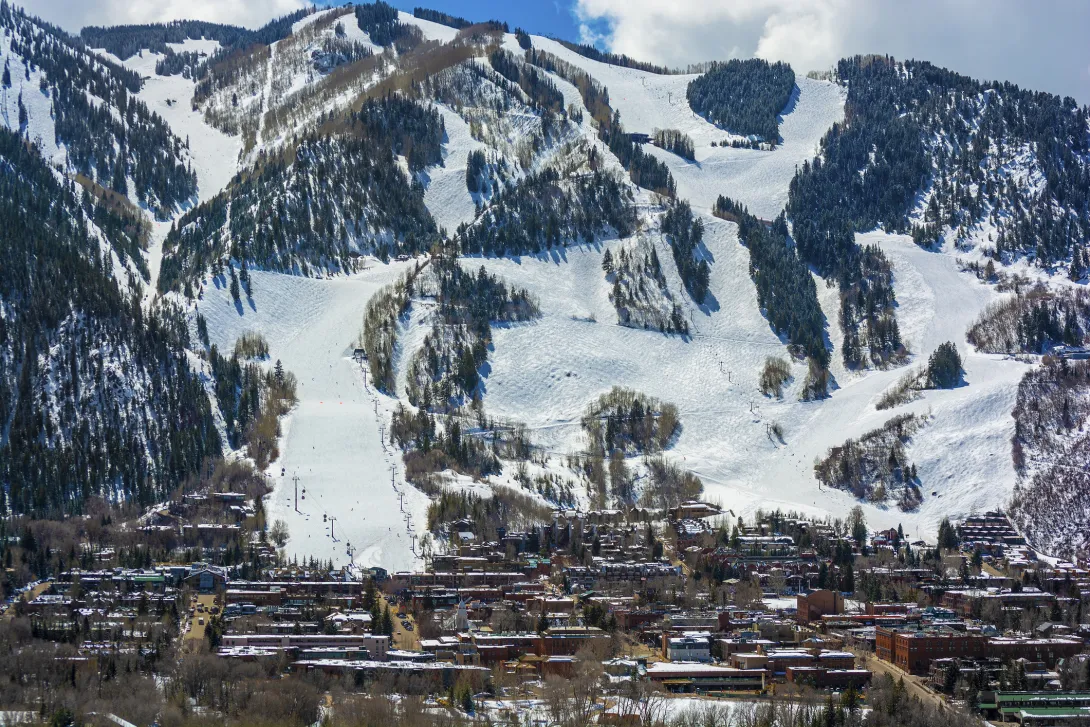 Some ski resorts in the United States that are considered to be the most beginner friendly include: Windham Mountain (Catskills New York), Buttermilk Mountain (Aspen Colorado), June Mountain (Mammoth Lakes California), Steamboat Springs Colorado, Big Sky Montana, and Beaver Creek Colorado.
All of these resorts have an extensive amount of green (beginner) trails and/or excellent ski schools. Some even offer a complimentary lesson on your first day!
Getting tickets
Image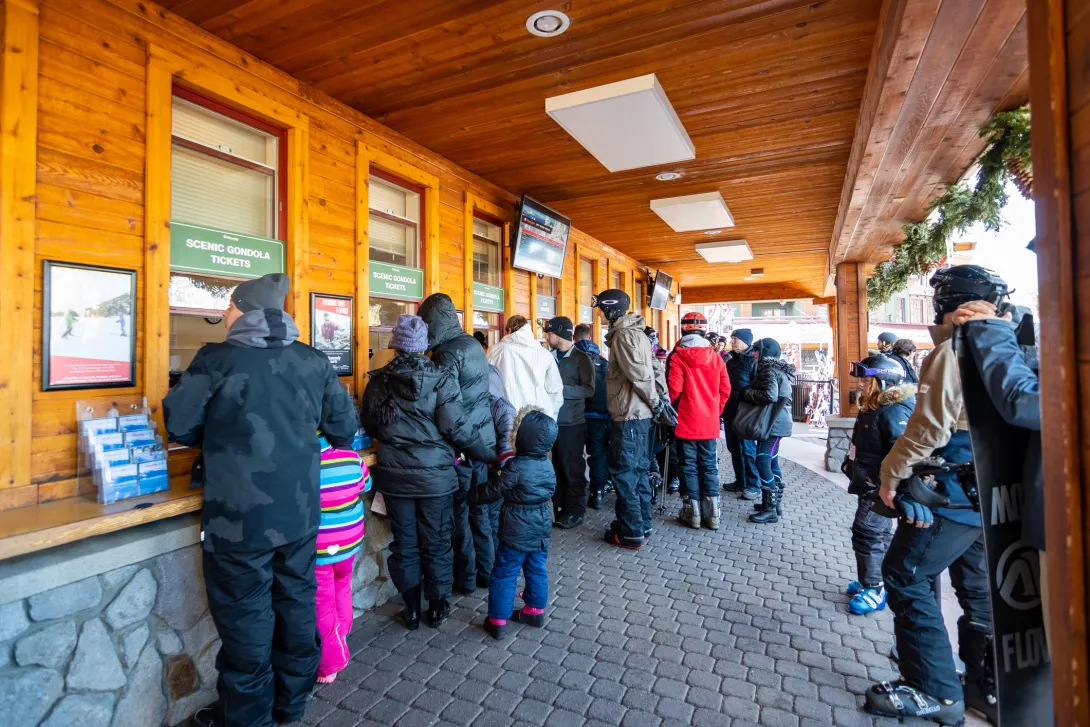 If you're planning on skiing a lot this season, it may be worthwhile to look into getting a resort pass or if you like to travel, a multi-resort pass.
While each resort is different, if you're planning on going skiing more than about 7-10 days total, I'd recommend looking into it. Otherwise, you can get day, weekend, or week passes.
Booking accommodations
Image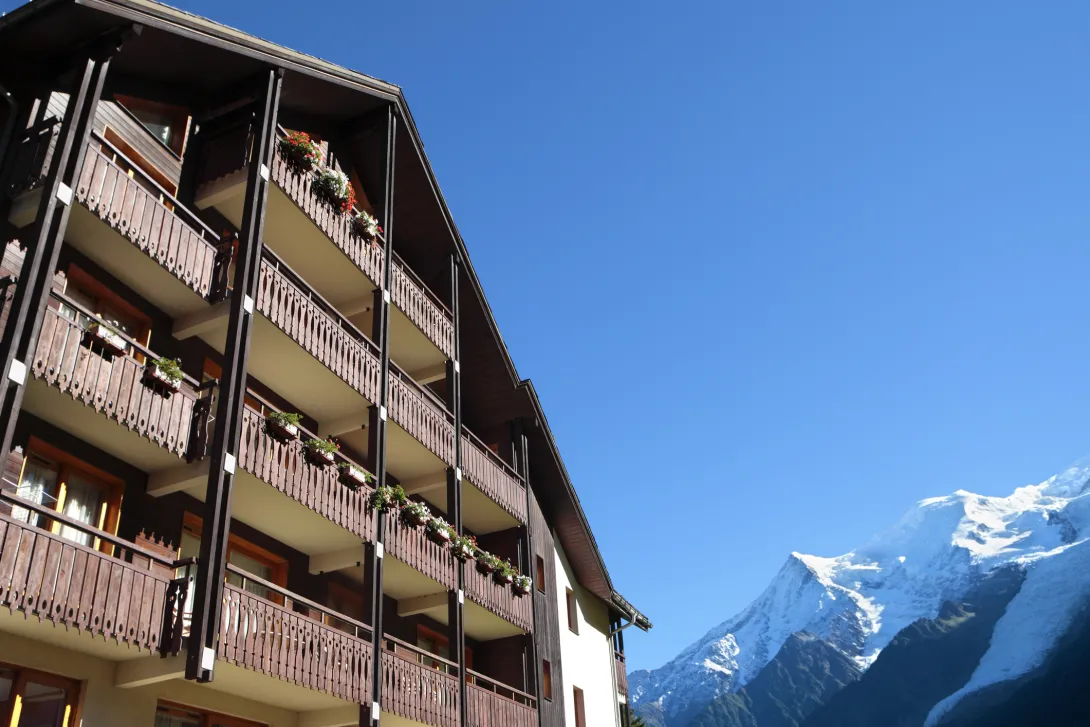 If you want to make booking your ski trip as easy as possible, look at the various packages the ski resort offers.
Ski resorts often offer deals where you can get your lift tickets, accommodation, gear rental, and sometimes even lessons all in one place! This can save you money and allows you not to have so many moving parts to your trip such as rental cars, separate accommodation, gear rentals, and more. However if you're planning on doing more than just skiing, booking everything separately could be a better option.
Consider how many days you want to ski, and shop around before making your decision. 
Gear rentals
Image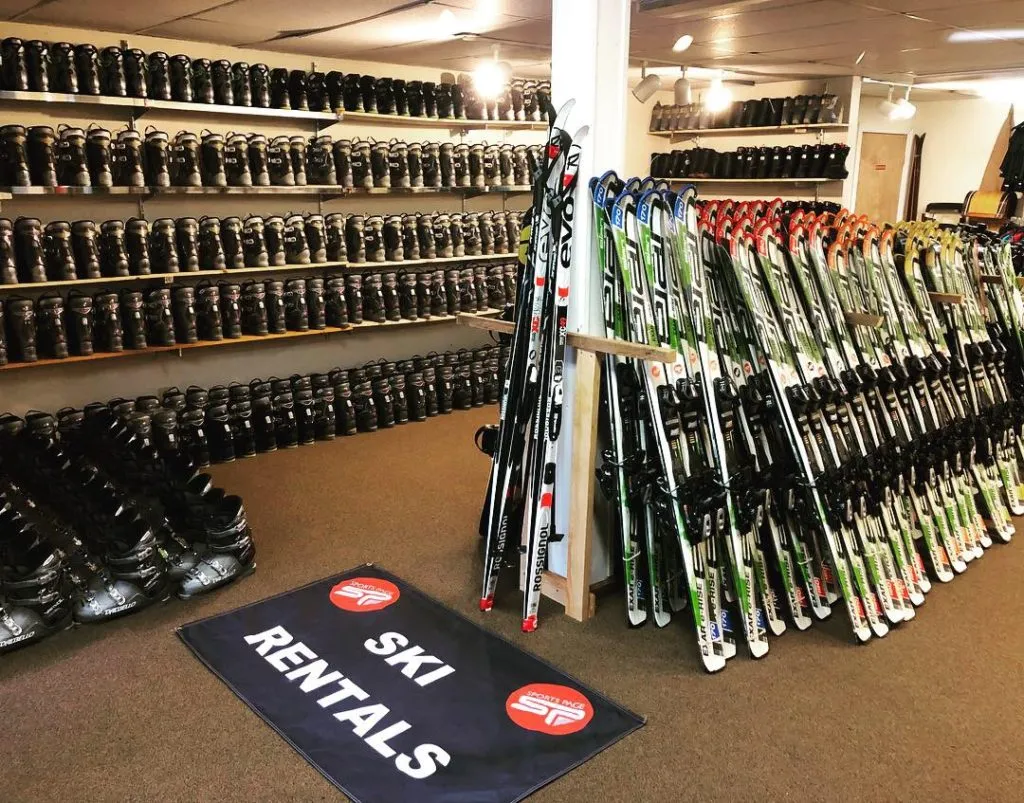 If you're planning on skiing a lot this season, you could consider getting a season equipment rental.
If you're just going for a one time visit or want to try out different types of skis this season, you could either rent your skis from the resort itself, a chain such as Christy Sports or REI, or at a local ski shop.
I recommend shopping around to compare prices in order to make your decision! 
Aside from skis, you'll also want to rent ski boots, ski poles, and a helmet if you do not have your own.
What To Wear
Image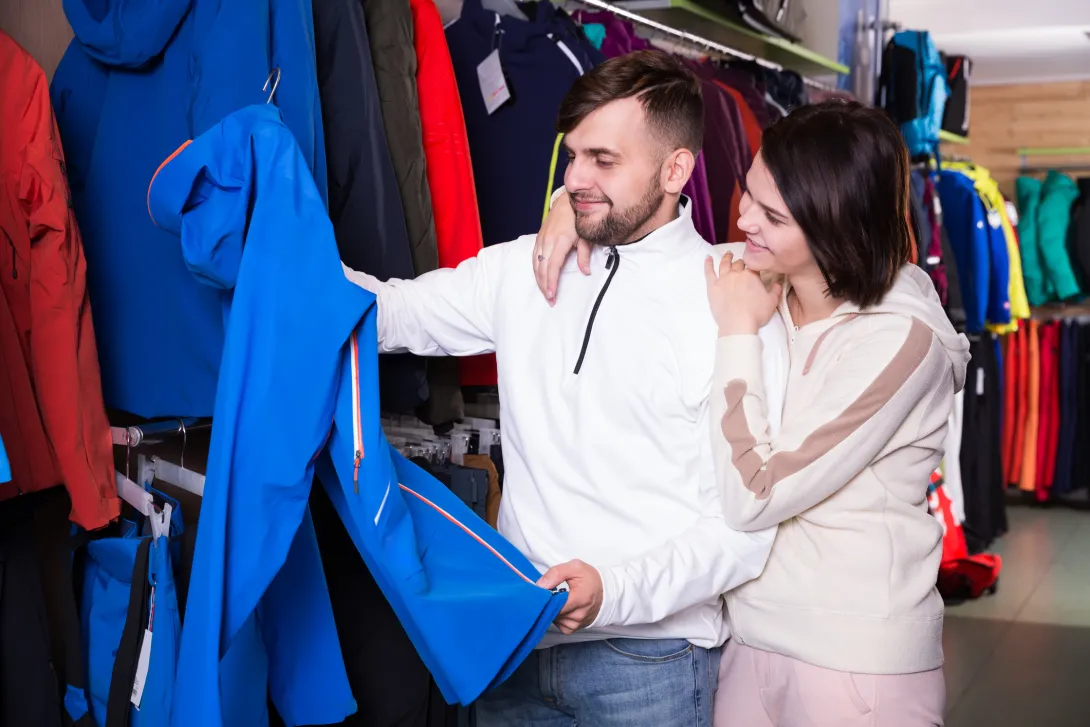 No matter what the weather is like, you need to wear base layers, which will keep you warm and dry throughout your ski day. On the outside, wear a shell and ski pants that are waterproof, which will keep you protected from the elements. If it's a colder day, bring along a warm mid-layer. 
What To Pack For Your Ski Trip
Aside from your ski clothes, you also need to bring along a helmet and goggles, something warm to wear around your neck such as a balaclava or neck gaiter, a beanie, two pairs of gloves (one to keep your hands warm and one to protect you from the elements), warm socks, and some hand and toe warmers.
Make sure to bring plenty of water, some snacks, your wallet, ski pass, headphones, and a pair of cozy boots to wear when you're not skiing. If you desire, I also recommend bringing a cold beer!
Your First Day At The Ski Resort
Image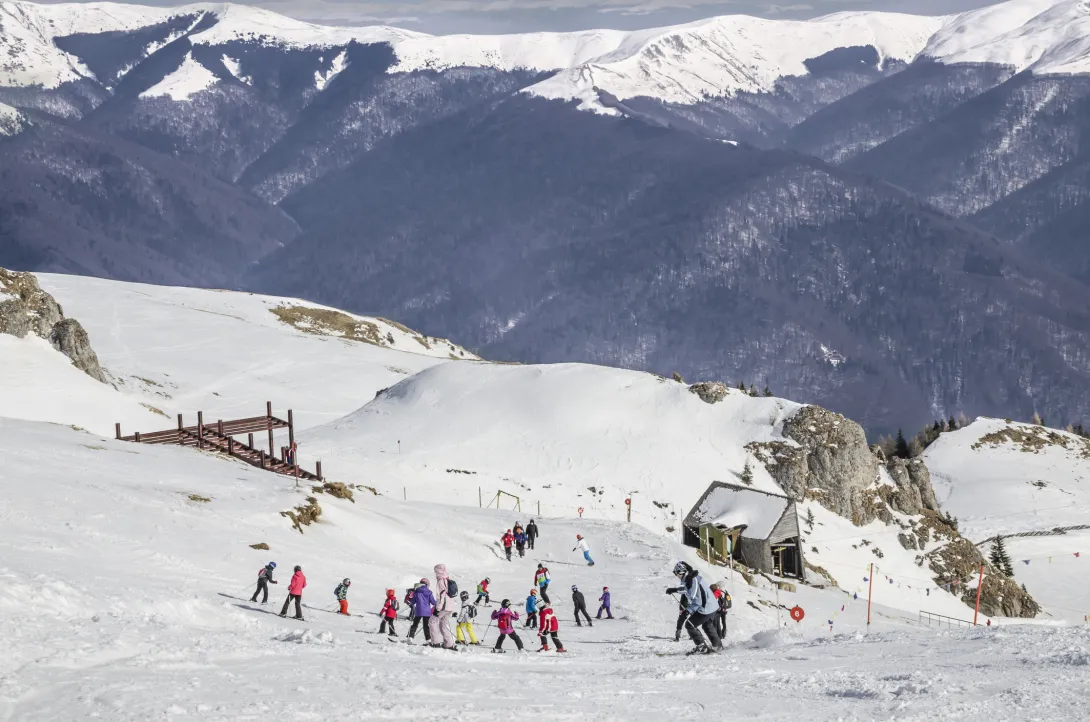 Take A Lesson
If it's your first time skiing, I always recommend taking a ski lesson. Even just a half day lesson with a ski instructor to learn the basics goes a long way!
You can take either a private or group lesson. No matter which you choose, be sure to book in advance.
What To Do When You Arrive
Image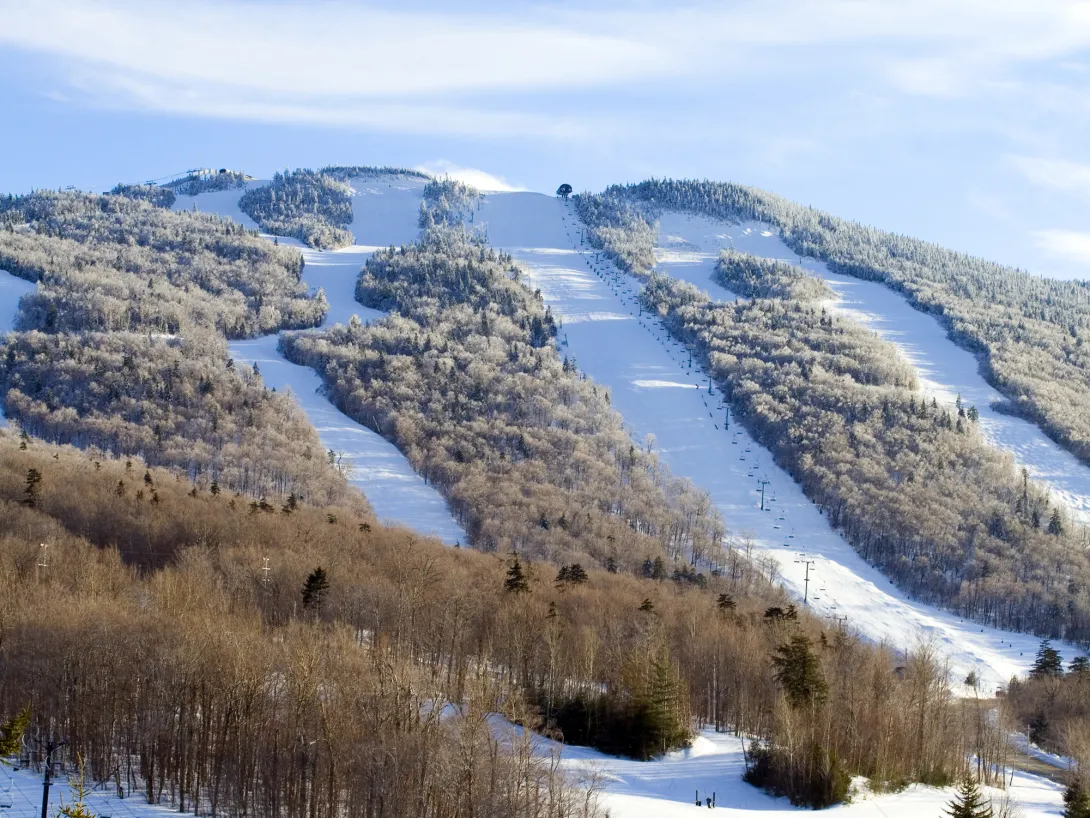 When you first arrive, there will be an area to grab your ski pass and gear if you don't already have those things. This will also be the same area where you check in for your lesson if you're taking one. If you already have everything you need, you can hit the slopes as soon as you arrive!
How To Ride The Lift
Image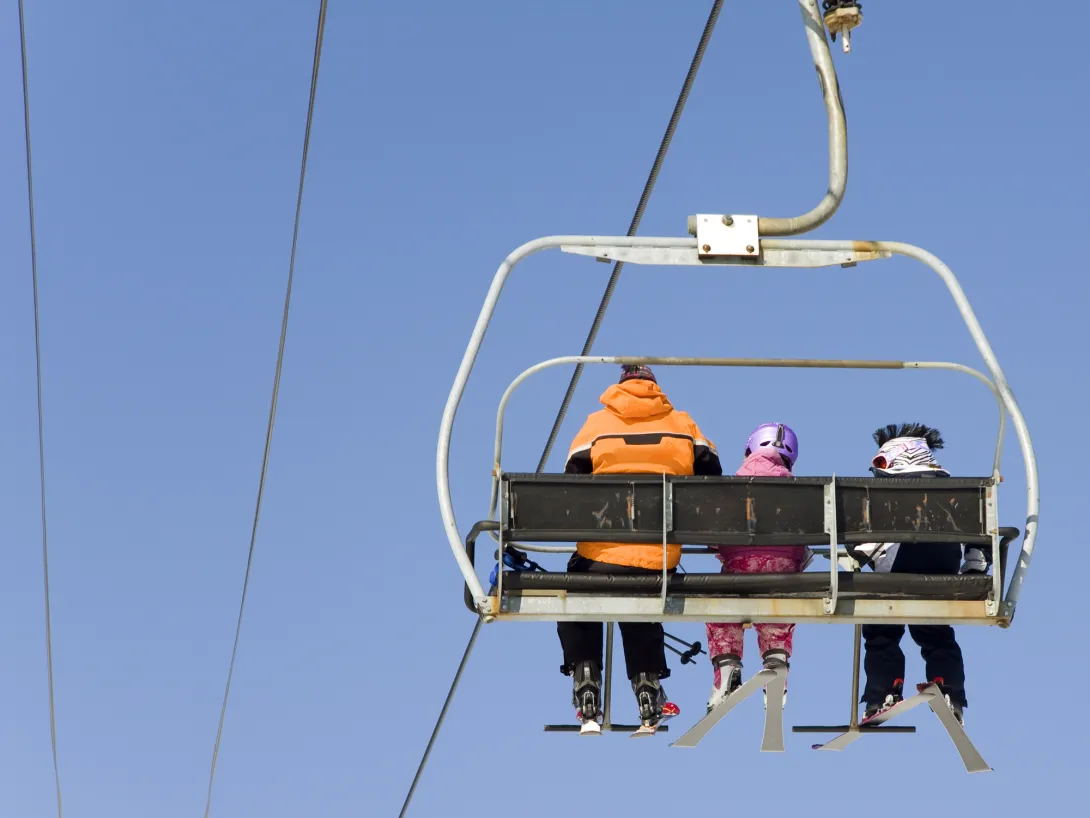 Riding the ski lift is one of the most common fears that people have the first time they go skiing. Those who snowboard will likely find the ski lift to be a bit more intimidating, but it's really a simple and smooth process for skiers.
As soon as you see the chair in front of you take off, all you have to do is ski up to the line and wait for the chair to meet you from the back. Once it arrives, grab the chair with one hand, keep your poles out of the way, and keep the tips of your skis pointed up.
When you arrive at the point where you'll be getting off, place your feet on the ground and ski away from the lift as quickly as possible. 
Navigating The Slopes
Image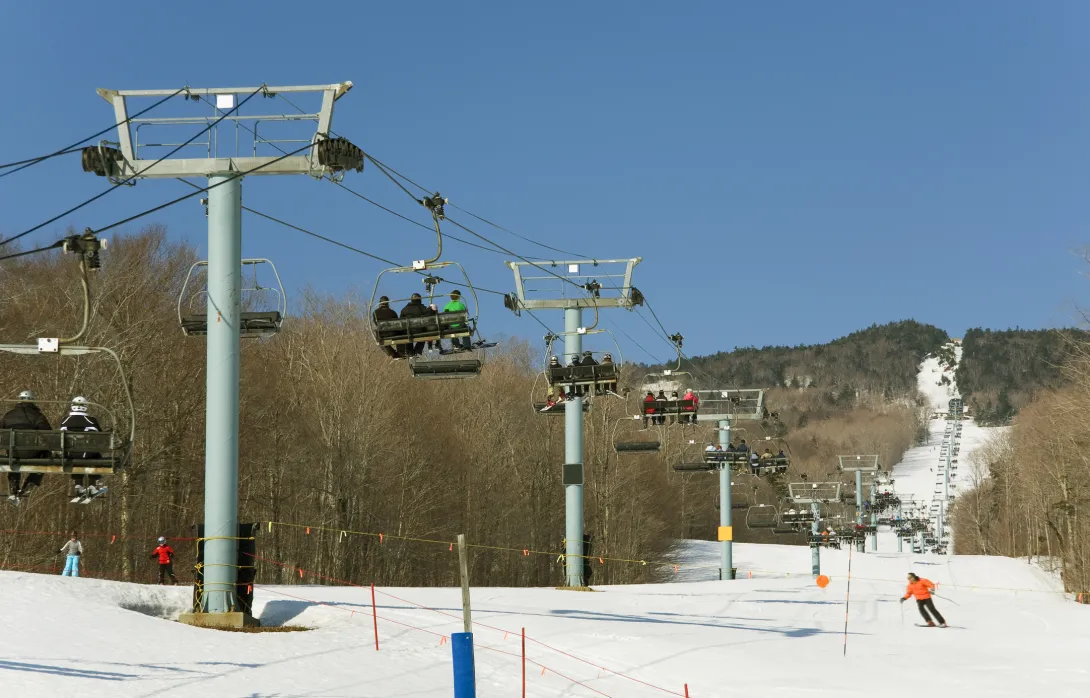 As a beginner, you'll want to start on the bunny hill, which is an area specifically for those who are learning how to ski for the first couple of times.
I'd recommend spending at least the first part of your day here, and then you can move onto the green trails when you're ready for a bit more of a challenge. As a beginner, you'll want to avoid the blue and black trails for now, which are for intermediate and advanced skiers. 
Apres-Ski
Relax Your Body and Have Fun!
Image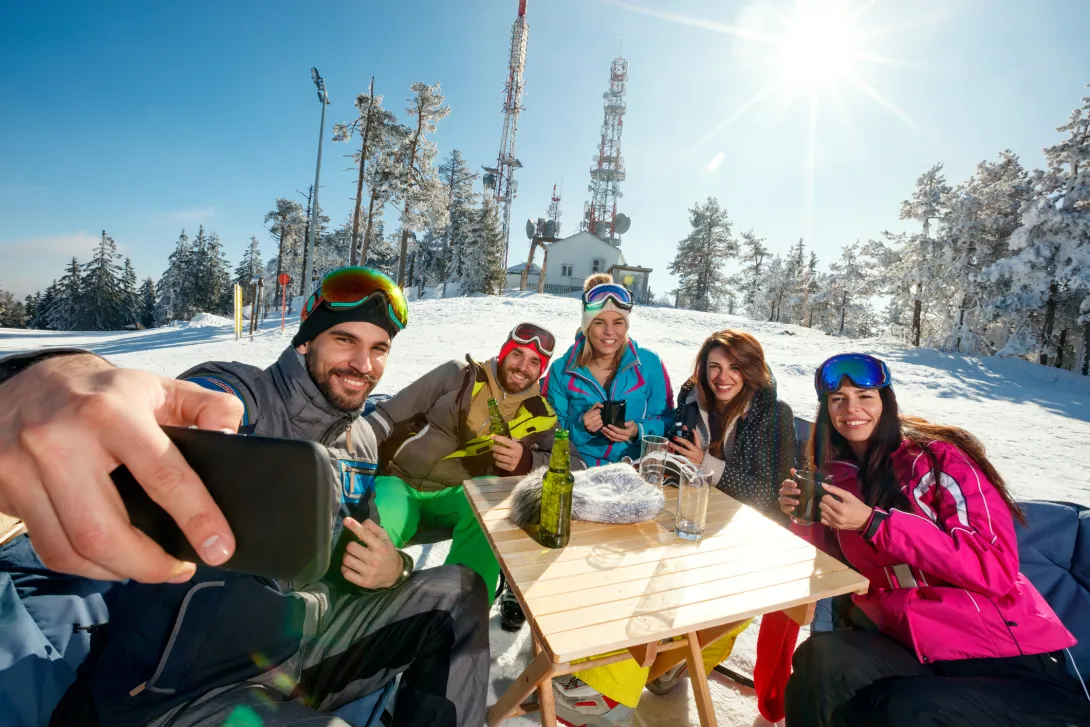 Your very first day at the ski resort is done, so now it's time to celebrate! Many ski resorts have fun festivities in town during the season, so be sure to check those out.
I also recommend finding a hot spring to soak in, relaxing your muscles, and stretching your legs.
Skiing is a tough sport, and your body will surely thank you if you give it some love and care.