So you've committed to skiing and now you're ready to buy your first pair of skis, congratulations! This is such an exciting time, but I'm sure you have so many questions going through your brain. What should I look for in a beginner ski? How much do beginner skis cost? What are the best skis for beginners out on the market this year?
Your skis are one of the most expensive and most important purchases you'll make during your skiing journey. Getting the wrong pair of skis could lead to falling, feeling out of control, or even injury. But getting the right pair of skis will feel like a second skin as you glide down the mountain and will allow you to just focus on improving your skills.
Keep reading to learn everything you need to know about how to find the best skis for beginners in 2023!
How To Choose The Best Skis For Beginners
Image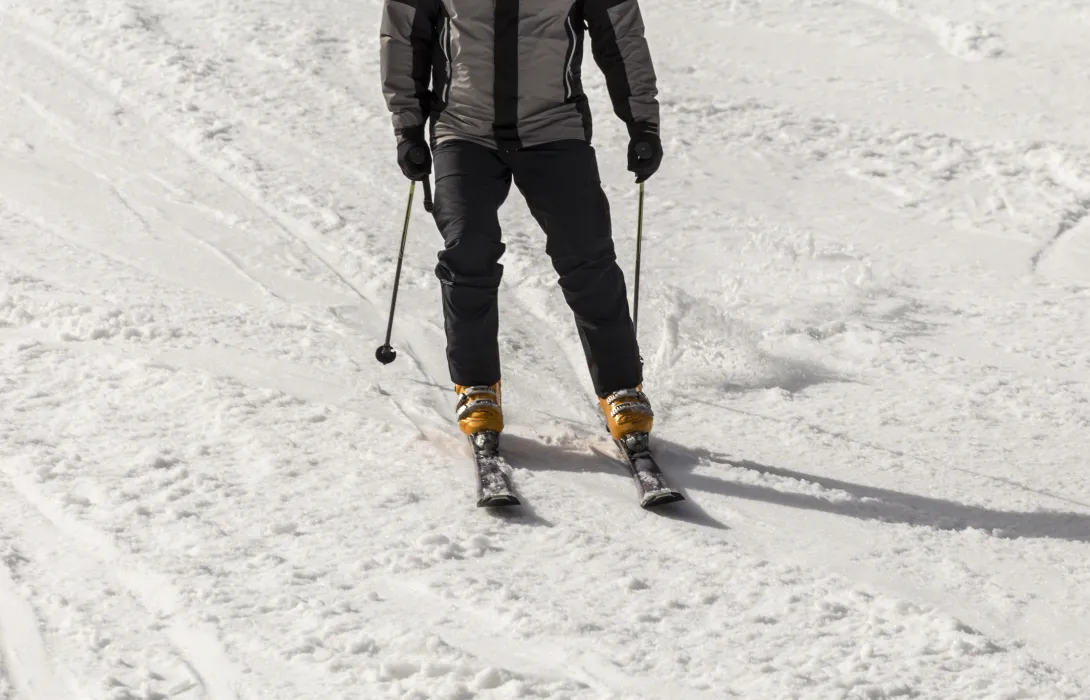 How Much Do Beginner Skis Cost?
Beginner skis have a lower price point than most other skis. They are shorter, narrower, and have more flex to them than intermediate, advanced, and performance skis.
A good pair of beginner skis plus bindings will cost you about $500-700 total. Some skis will come with bindings already and some will not. It all depends on what brand of ski you purchase and from which shop. Save money on skis by bundling your skis and bindings together, purchasing used, solid-colored, or past season skis!
What To Look For In A Beginner Ski
Image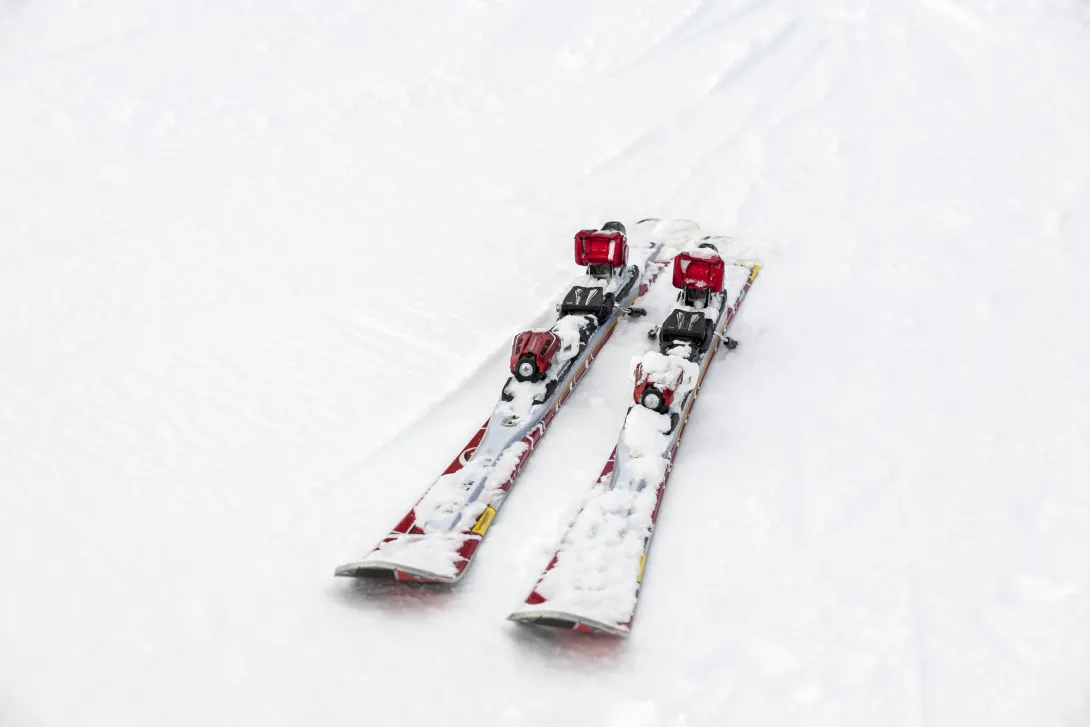 Skis in the beginner category are going to be shorter, narrower, and have more flex to them.
Shorter skis are easier to control. Narrower widths allow you to grip the snow while on-piste (on groomed trails).
A softer flex allows for easier turn initiation. Altogether, skis made for beginners will allow you to maintain control at slower speeds while learning how to ski.
Ski Length
Image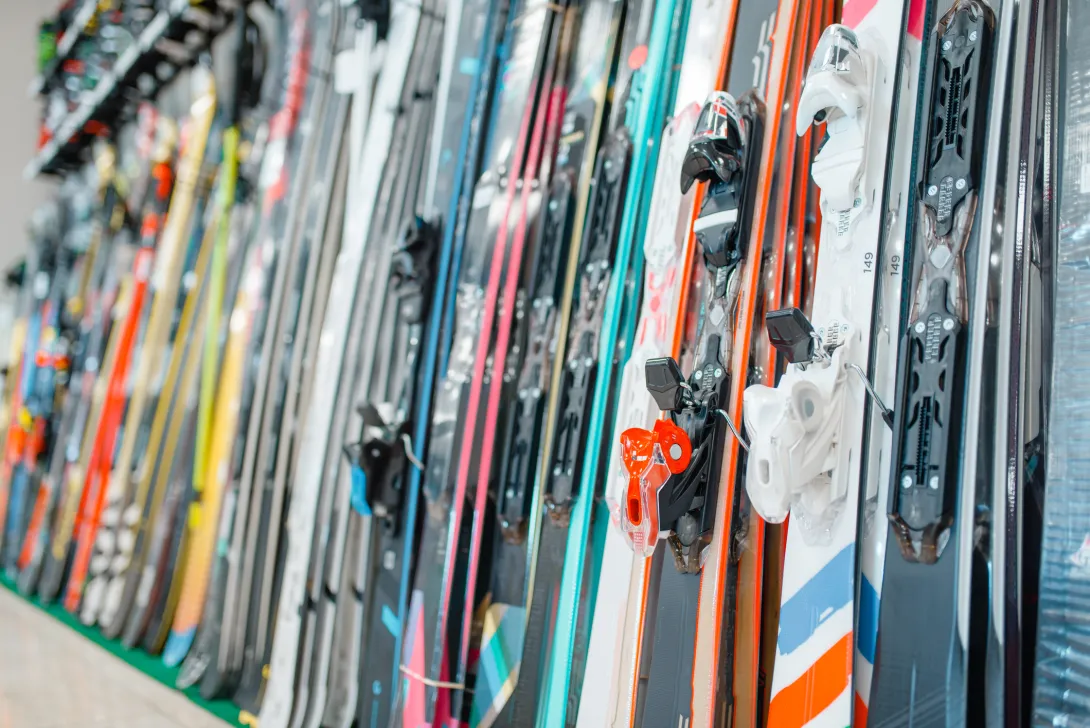 The right ski length for you will be determined by your height and skill level. Your weight will be a secondary factor as well.
As a beginner, you'll want your skis to hit at about nose level when standing up. If you are checking measurements online, start with your height - 20 cm. You can give or take a few centimeters and try out different ski lengths to see what feels best for you. Your skis will get longer as your technique improves, but for now a shorter ski will be easier to control.
If you're a lighter than average person, you may want to consider an even shorter ski, while heavier than average people may want to consider a slightly longer ski. Try a few out before you make a purchase to feel what works best for you!
Ski Width
Image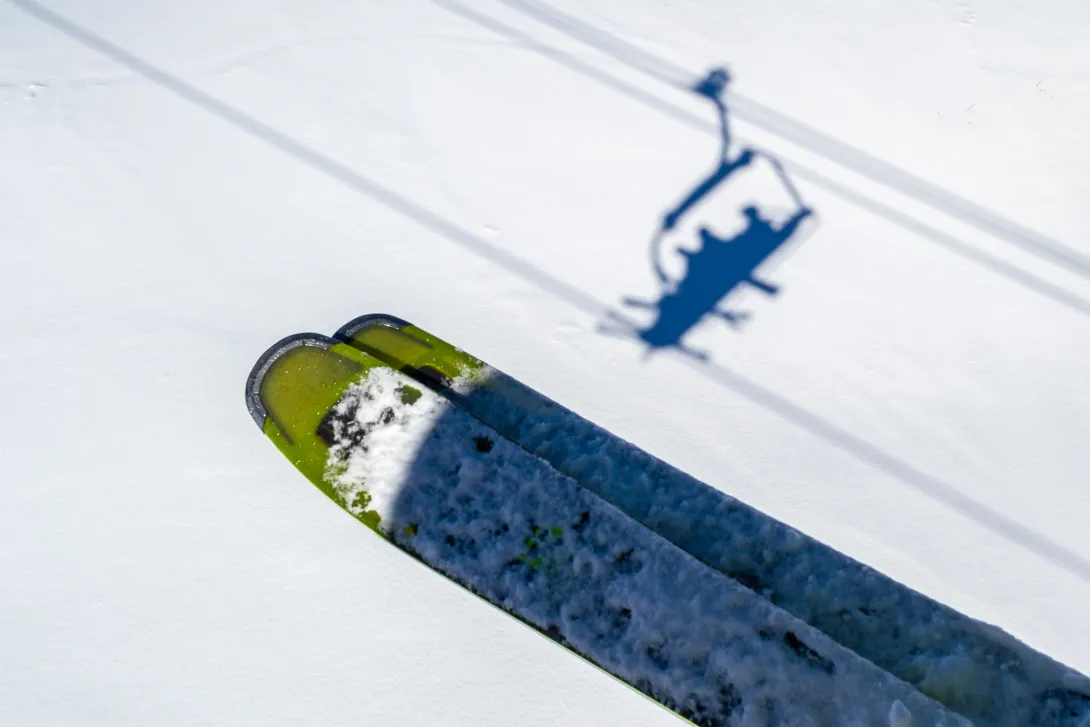 Ski width is described by a series of 3 numbers that refer to the measurements of the tip/waist/tail.
The tip of the ski is in front of you, the tail is the part of the ski behind you. The middle number of your ski's width measurement refers to the ski's waist width, which is the most important number to pay attention to. When you're just starting out, you'll want to stick with a ski waist width in the range of 70 to 82 mm as this will be ideal for skiing on strictly hard snow.
The width of skis determines what type of terrain they will perform best on. A narrower ski is better for hard snow on-piste, while a wider ski tends to perform better in soft snow or powder. The narrower ski allows you to initiate turns better on groomed trails while the added surface area of the wider ski makes it more difficult to sink into the snow when off-piste.
The Best Skis For Beginners in 2023
Women's Skis
K2 Mindbender 85 Womens
Image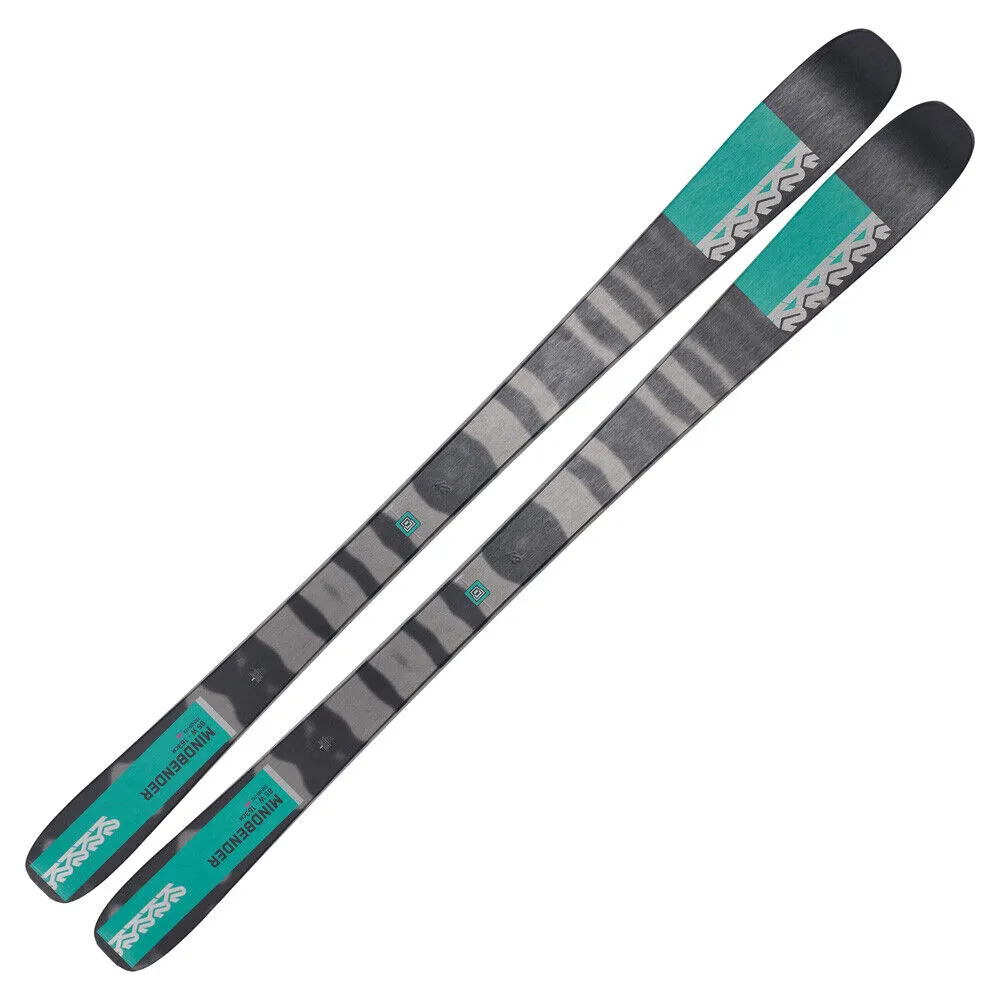 The K2 Mindbender 85 Women's ski is a very high quality ski at a very affordable price point. They are the perfect ski for beginners through their learning stages and intermediate transition.
They contain the same lightweight Aspen Veneer Core and All-Terrain rocker profile as their neighbors in the Mindbender Collection. Their narrow width allows you to dig into your edges and glide smoothly on both hard snow and some powder exploration. Be sure to try a pair of these when checking out skis!
Armada ARW84 Womens
Image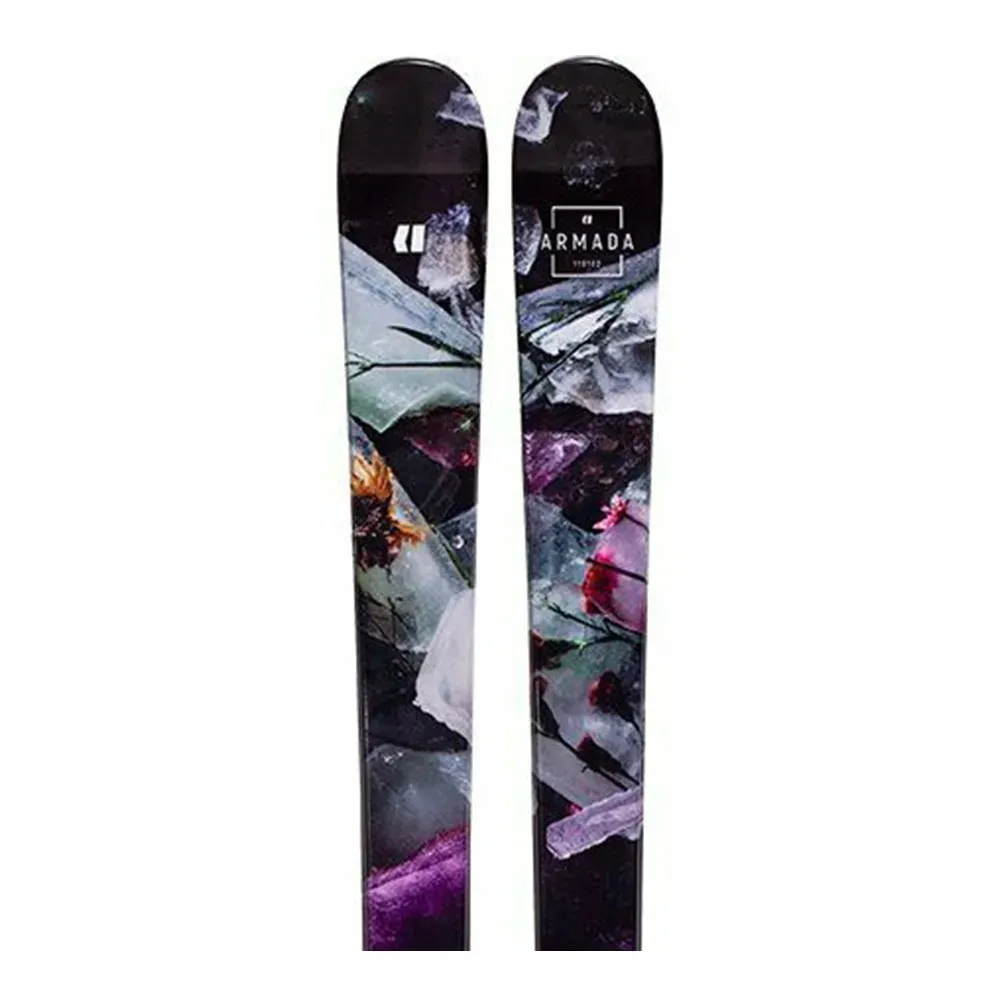 The Armada ARW84 Women's ski is another great ski that you can find at a lower price point. They are lightweight, super durable, and easy to ride. They're the perfect entry-level ski for all-mountain riders or those looking to start exploring the terrain parks.
They're a great ski that you'll be able to ride from your very first run to their point where you start exploring black trails and venturing off-piste as their narrower width is not as efficient in powder. They are an excellent beginner ski though that will help you learn the ropes of groomed trails!
Men's Skis
Atomic Maverick 83
Image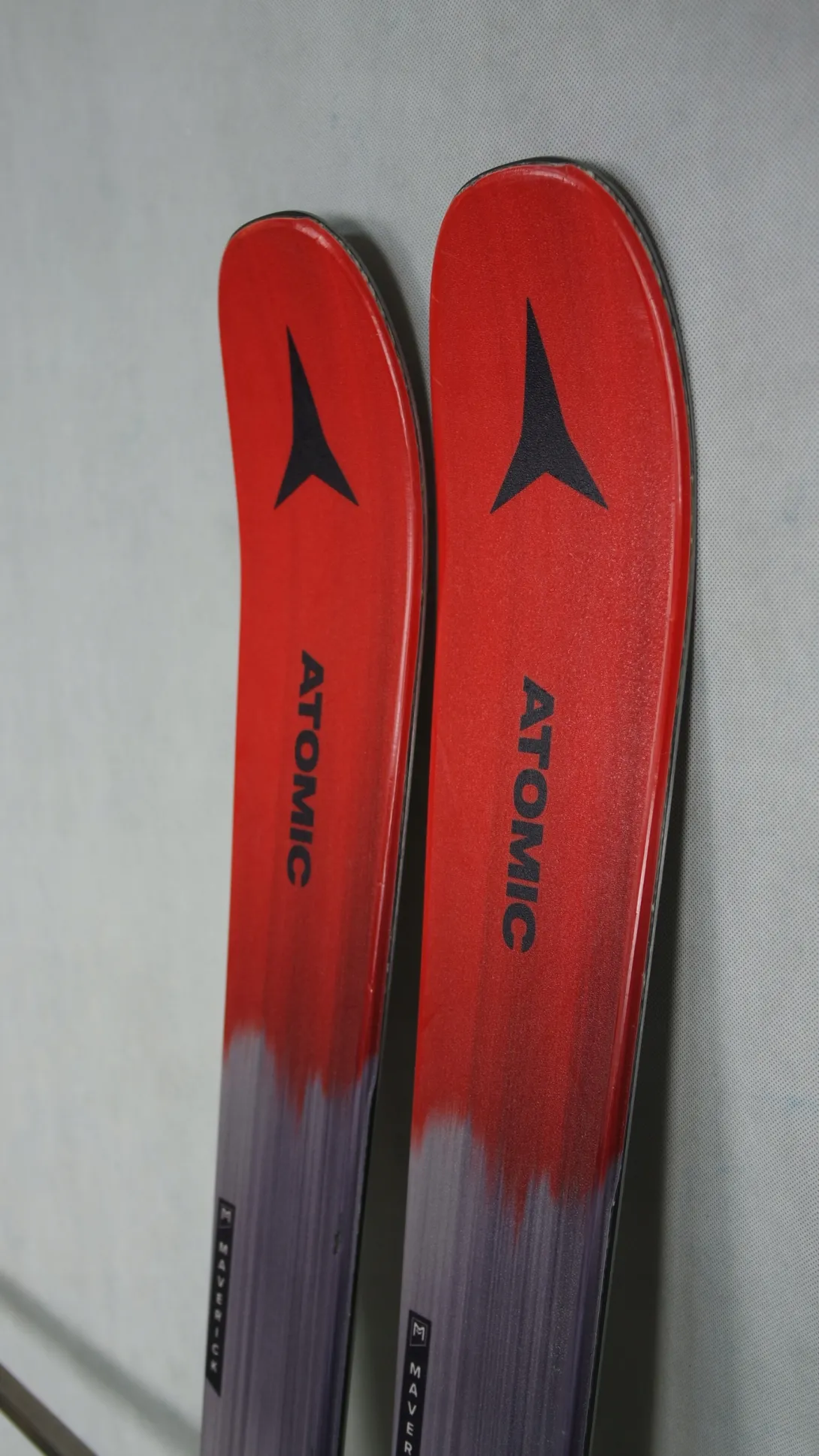 If there's one thing Austrians have perfected, it's skiing and making skis. The Atomic brand has a very high reputation in the skiing world and the Atomic Maverick 83 ski + M10 GW bindings is no exception.
Their narrow width and proprietary Flow Profile shaping are built to help you along your journey as your skills progress. They are the perfect pair of skis to help you navigate the ski slopes from your very first turn to your first venture off-piste. Try out a pair today to see what all the hype is about!
Armada ARV 84
Image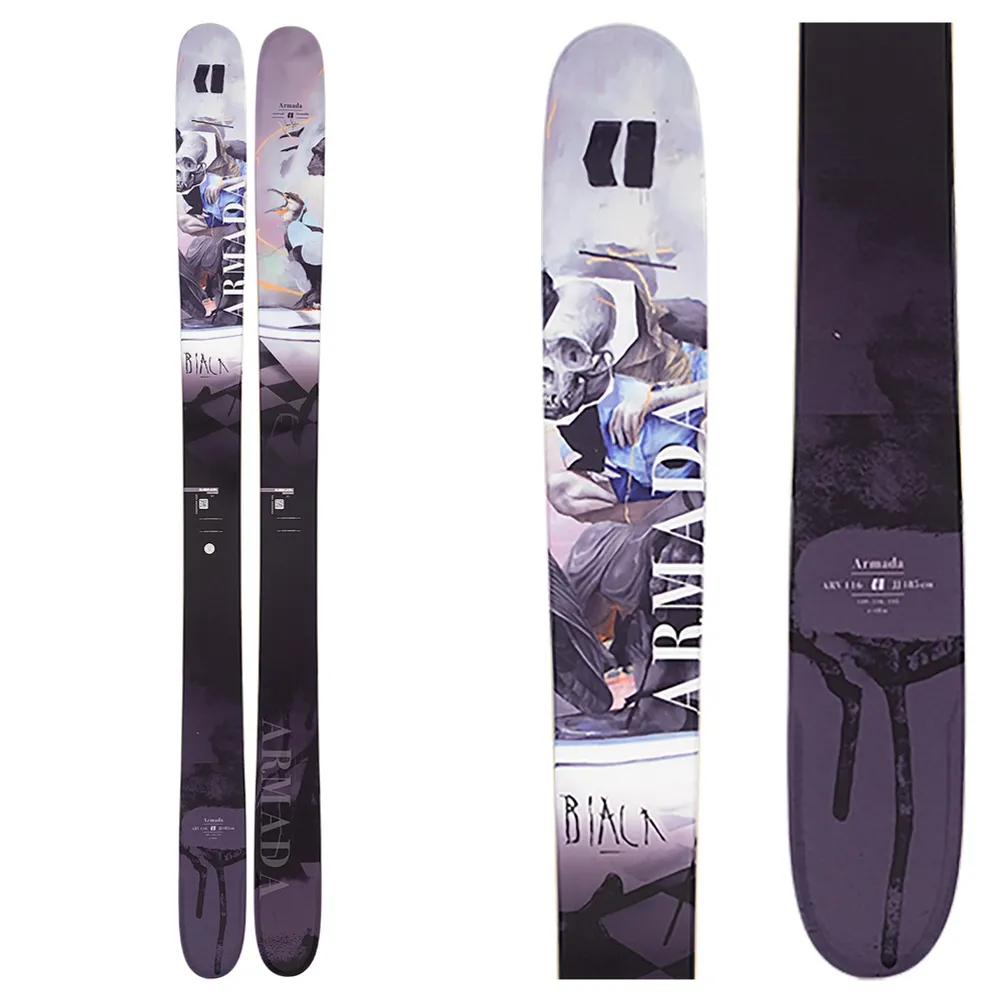 The Armada ARV 84 is the perfect ski for those with big dreams.
They're made out of a lightweight, highly durable core. They are soft and flexible with oversized edges, allowing for maximum durability and makes them the perfect ski for mastering your turns and technique and will take you all the way to the freestyle terrain park.
Whether you're just getting started or looking to start taking more risks, the Armada ARV 84 is definitely worth trying out when searching for you perfect pair of skis.