Known for smaller hometown skiing, Wisconsin offers plenty of family-friendly ski resorts to get your ski season up and off the ground. Wisconsin has approximately 35 ski resorts that, most years, depending on temperatures and snowfall, can be enjoyed from early December through April.
Affordable lift tickets and off-season accommodations can make Wisconsin an excellent choice for a quick ski getaway if you live in neighboring states. You will find a wide variety of options across the southern border of Wisconsin, making many resorts easily accessible. 
With over 45 inches of annual snowfall, Wisconsin ranks around 10th in the nation for snowiest states. You can snag those deals for early lift ticket purchases with confidence in Wisconsin. Even with their annual snowfall, many resorts are still equipped with snowmaking equipment to ensure you get the most out of your skiing experience all season long.
Granite Peak
Image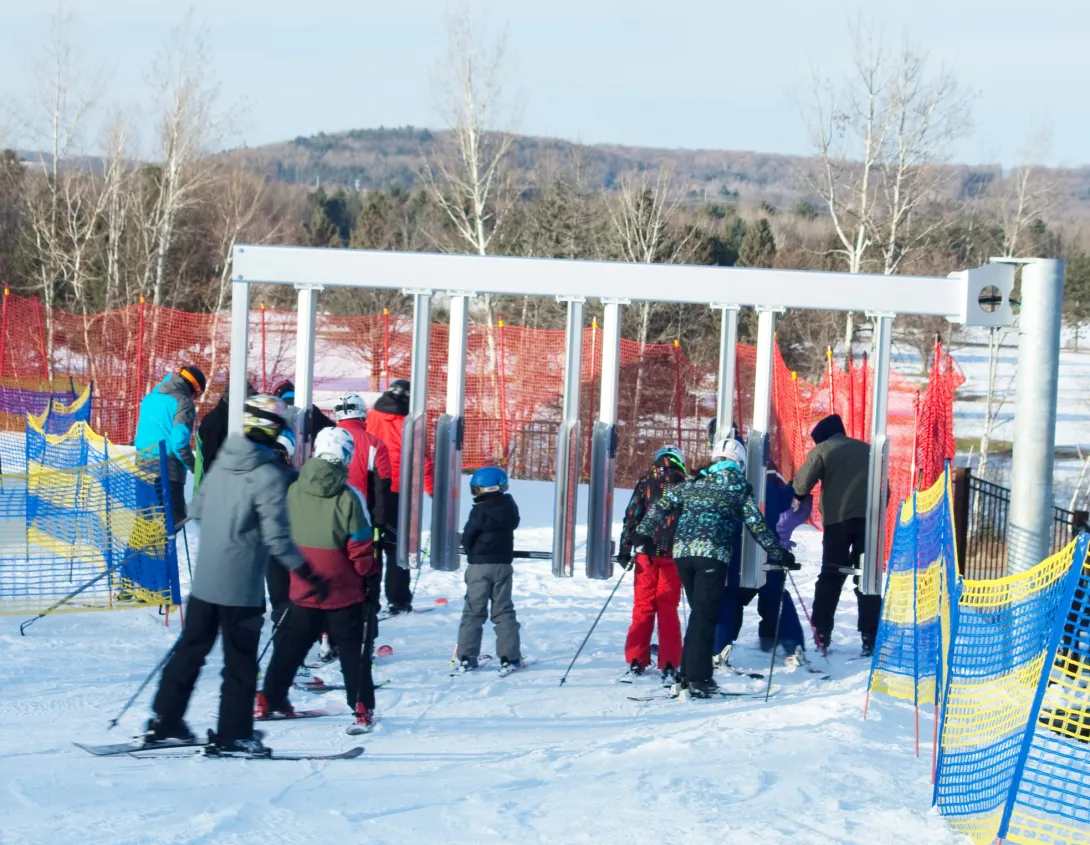 If you are wondering what the Largest Ski resort in Wisconsin is, it's Granite Peak. It has the highest vertical and offers 225 acres of skiable terrain. Granite Peak's history dates back to the 1930s, delivering a charming historical experience.
You will find Granite Peak nestled near the Wausau, a thriving arts community with an affinity for outdoor recreation. 
Cascade Mountain 
Image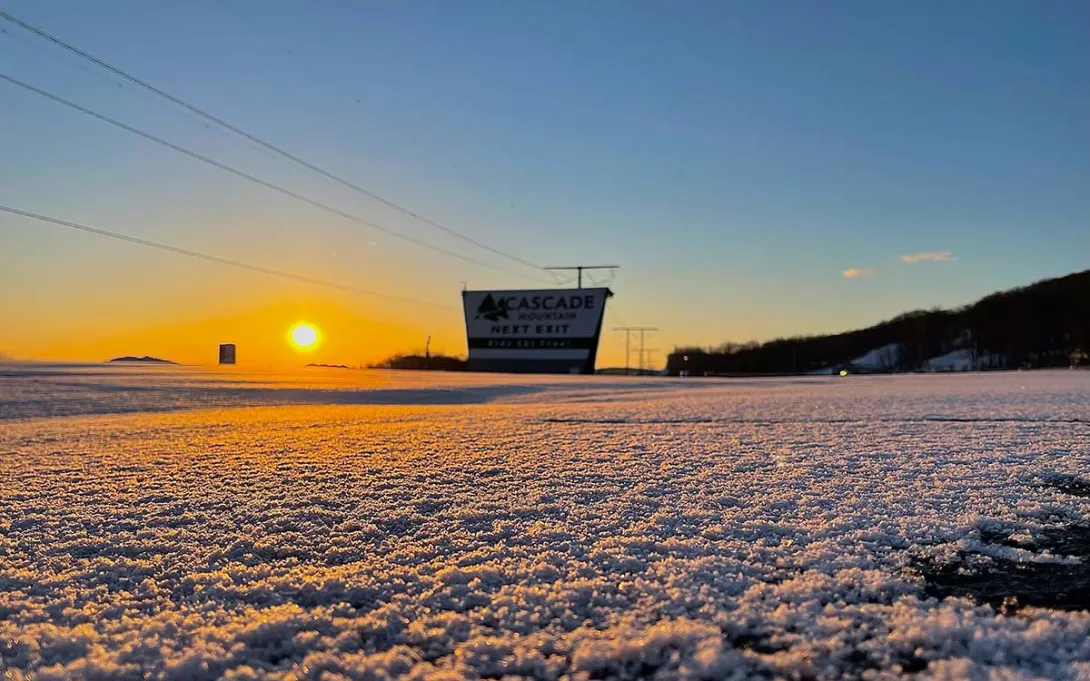 Cascade Mountain is located in the Wisconsin Dells, it does not have its accommodations, but the possibilities are plentiful.
Cascade Mountain offers three times for kids ski lessons during the weekends, which allows your family to best work with your regular routine. Home to a whopping 12 ski lifts, you may find crows here, but Cascade Mountain and its crew are designed to handle a lot of traffic.
Down the road, you will find Cascade's main competition, Devil's Head Resort. What is better, Devil's Head or Cascade Mountain? You'll have to try them out and find out for yourself. 
Devil's Head Resort
Image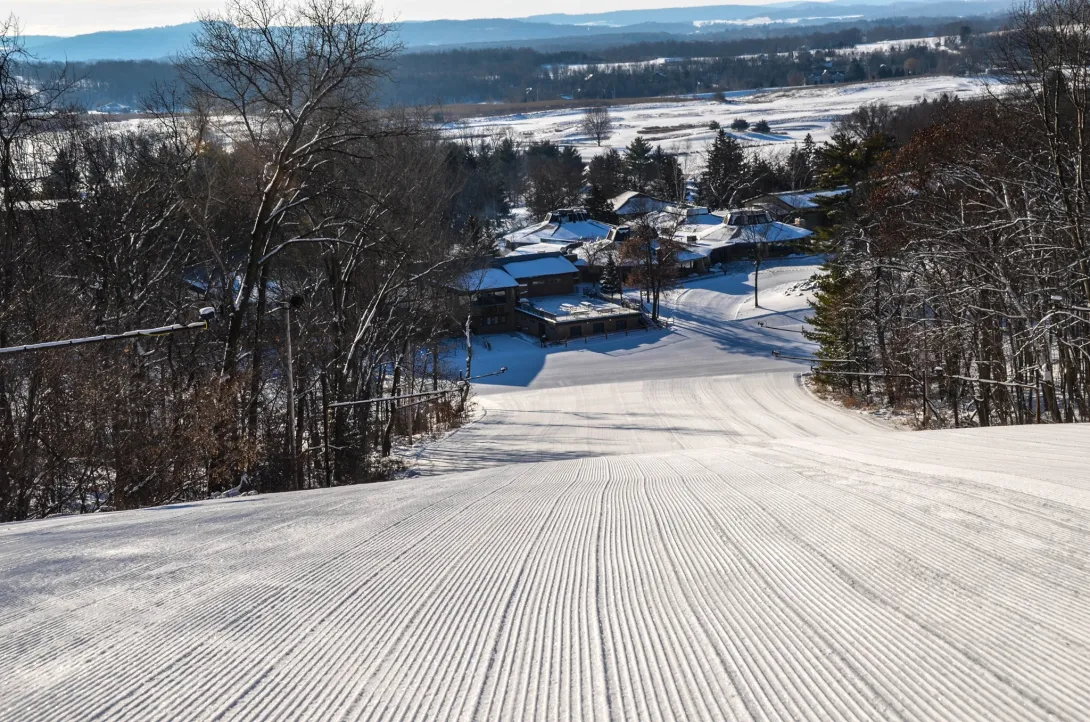 With two magic carpets and two terrain parks, Devil's Head resort is equipped to handle the whole family. Their lift capacity can move 16,500 people per hour via six four-person lifts. They have 30 runs across 300 skiable acres, making them one of the midwest's largest resorts.
Devil's Head has hillside accommodations and an indoor pool for the complete experience. 
White Cap Mountain
Image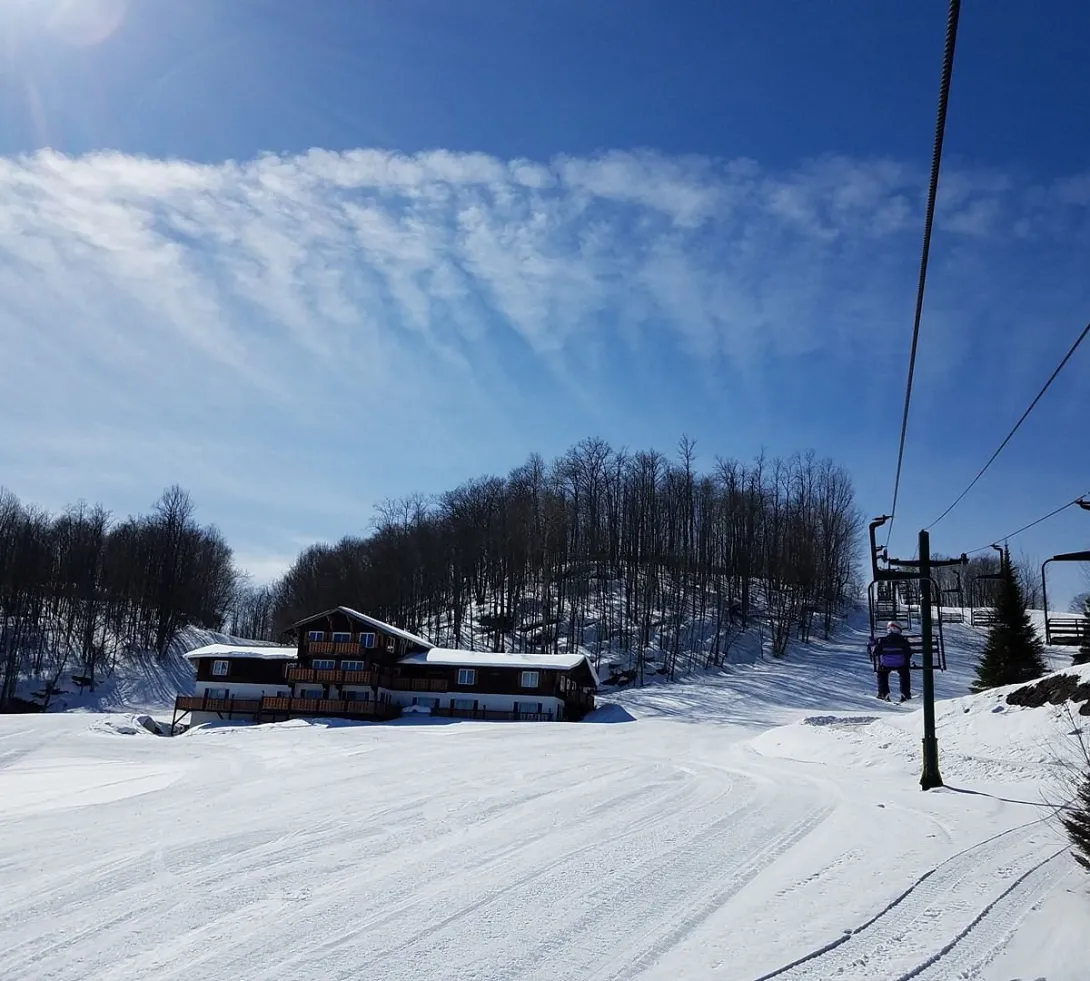 Whitecap Mountain is located along the border of Wisconsin and Michigan. It may be remote, but Whitecap gets dumped on! Their average snowfall is over 200 inches of lake effect snowfall just waiting to be enjoyed. This resort falls on 400 acres across three mountain peaks, so there is plenty of terrain to explore.
Whitecap offers both hotel lodging and private home rentals on site. If you want something different, you can stay in Hurley, WI.
Wilmot Wisconsin
Image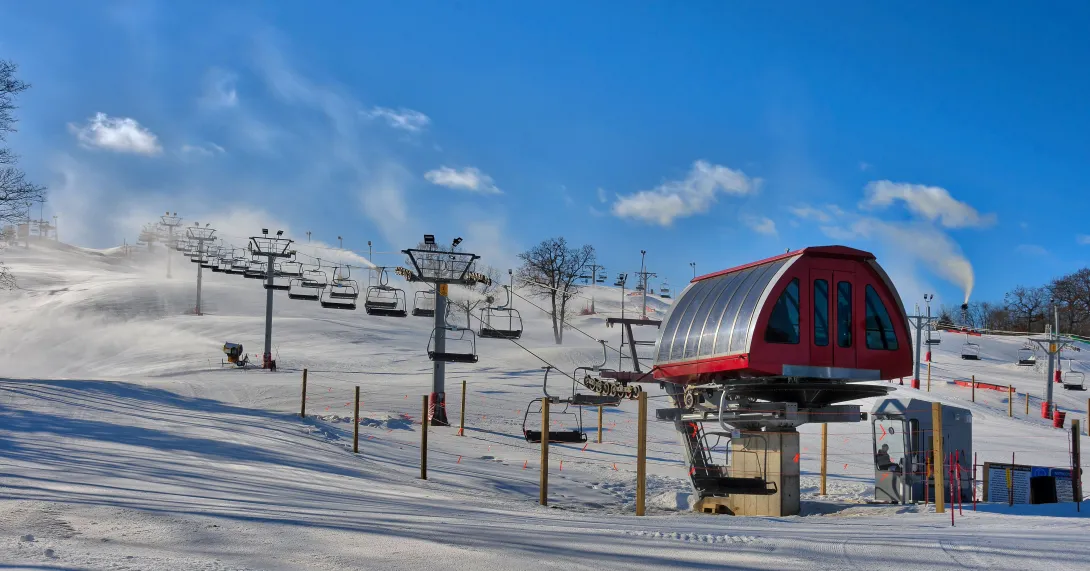 Wilmot is in a prime location being just 1 hour from Chicago and Milwaukie. Belong Vail Resorts; you can purchase an Epic Pass, which will serve you at participating Vail Resorts.
With 120 skiable acres, 25 runs, and seven lifts, Wilmot is open for both day and night skiing. While skiing Wilmot, you can enjoy Walt's Tavern or the Ski Hill Grill to satisfy your hunger needs. 
Little Switzerland, Nordic Mountain, and The Rock Snow Park
Image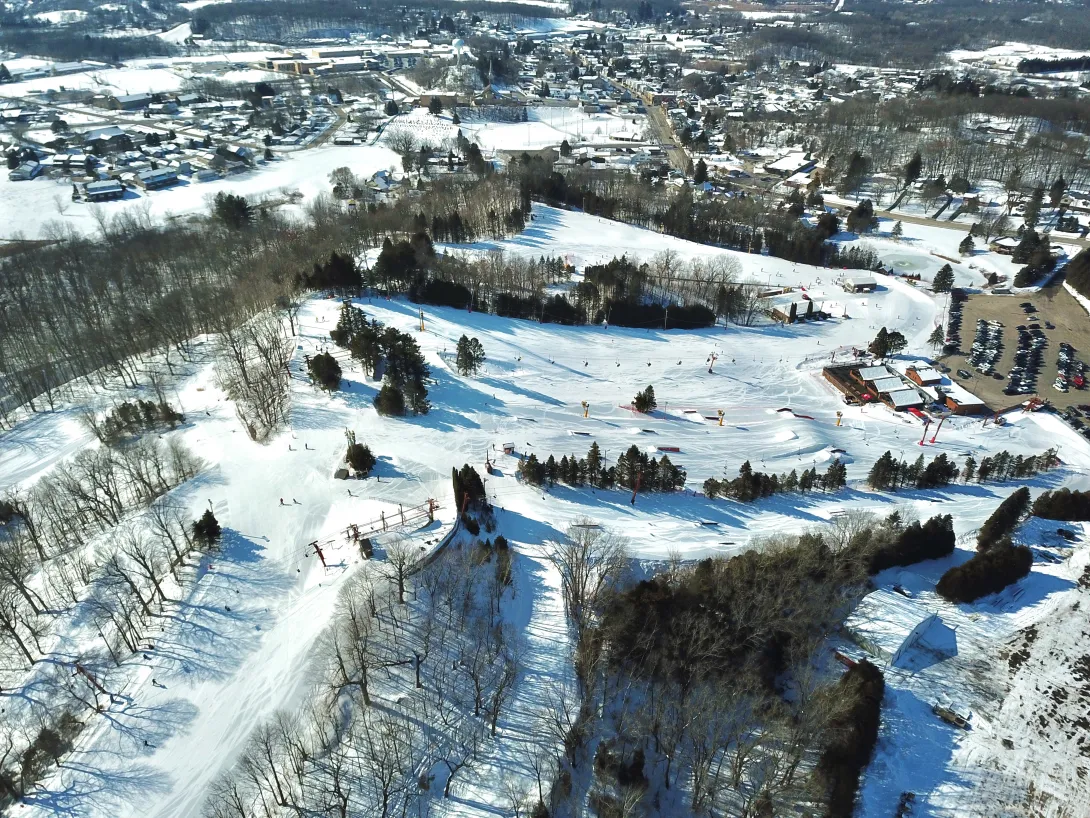 Little Switzerland, Nordic Mountain, and The Rock Snow Park are sister ski resorts. You can purchase a SNO season pass to access all three ski resorts in Wisconsin. While they are smaller ski resorts, the variety can compensate for their scale. Little Switzerland is just north of Milwaukie with 50 skiable acres. The Rock Snow Park may be small, but it offers the perfect terrain for beginner skiers.
The Rock Snow Park is located in Franklin, WI, just south of Milwaukie. Nordic Mountain and the Rock Snow Park offer both skiing and tubing. Nordic Mountain is the furthest resort located in Wild Rose, WI. It offers the most acreage and variety in ski terrain of all three resorts. 
Wisconsin has a ski resort located on every corner. Whether you are a local looking for a regular slope to hit up on the weekends or live in a neighboring state, Wisconsin can provide some great skiing.