Connecticut may not be the epicenter of skiing in New England, but it has a few fun resorts that are perfect for day trips and those looking to learn to ski without an imposing mountain.
New England's winters mean cold temperatures that are perfect for skiing.  Far from the tallest mountains you can ski, people that live in the area will find inviting mountains that are great to learn how to ski, or get practice in before heading to higher terrain elsewhere.
Another advantage of skiing in the Connecticut ski area is it can take you from the business of nearby New York City. It's the perfect place for ski lessons that have small classes, easier trails, and general winter fun.
Whether you are looking for a great ski school or head right to to the top of the mountain, here's a look at each of the ski areas in the Nutmeg State.
Ski Sundown
Image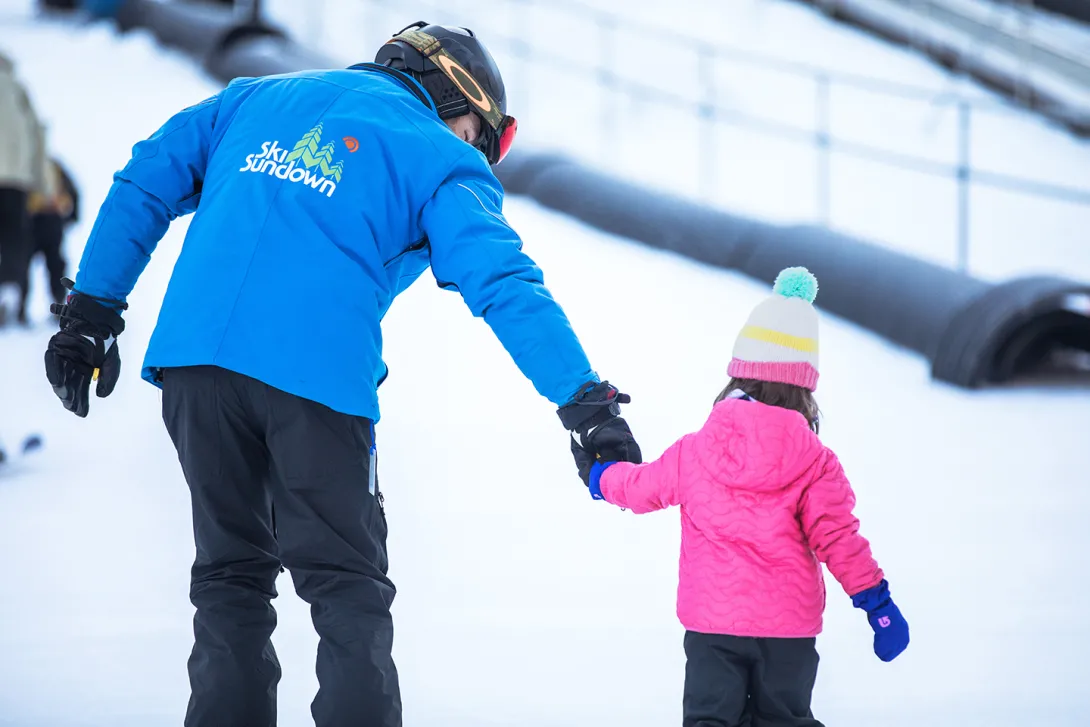 Located in New Hartford, this mountain has 16 trails and has night skiing.
Day or night skiing and snowboarding until 10pm, seven days a week from early December through late March. 
This is a small, but low-key mountain and great for local kids learning to ski.
Image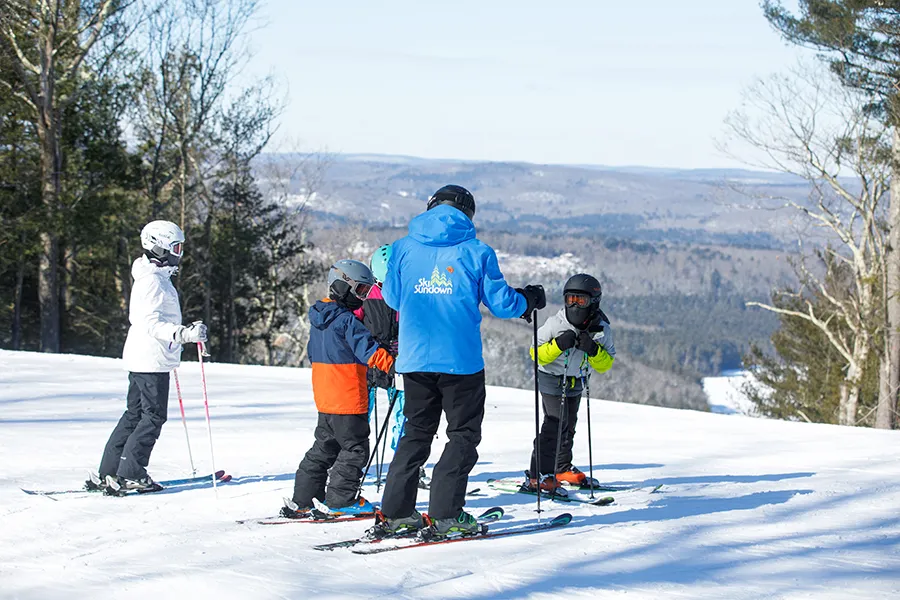 Trail difficulty varies from very easy learning trails to the double black Satan's Stairway.
New skiers can begin with a flat conveyer, then a sloped conveyer, then a slow lift to practice on, so they have a full range of slopes. Then you can graduate to the two lifts on the main mountain.
Two terrain parks, a designated mogul trail in spring, and free NASTAR racing on Sunday afternoons and Thursday nights (with lift ticket or pass).
Ski Sundown also features the biggest summit elevation difference of all ski resorts in Connecticut at 190m.
Mount Southington
Image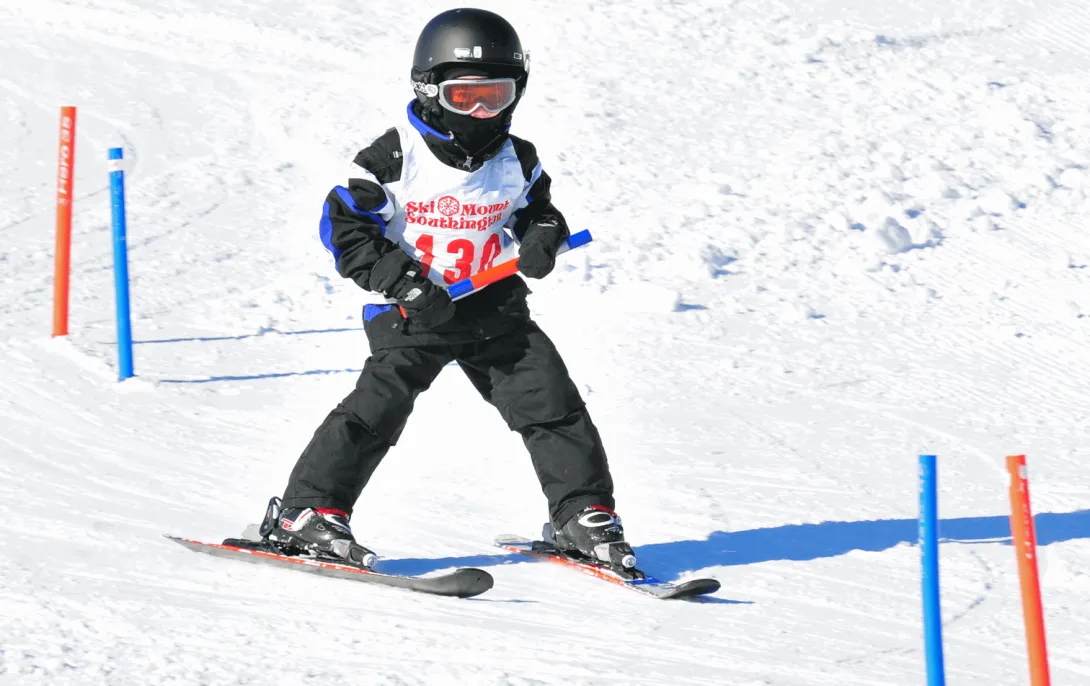 Mount Southington is in northwest Connecticut off of I-84 and features terrain for all levels of skiers.
Southington has been open for more than 50 years and has four chairlifts and a terrain park. You won't find challenging trails, but an opportunity to ski on a well-groomed mountain.
Their longest run is .08 miles, and it is a 51-acre ski resort.
Image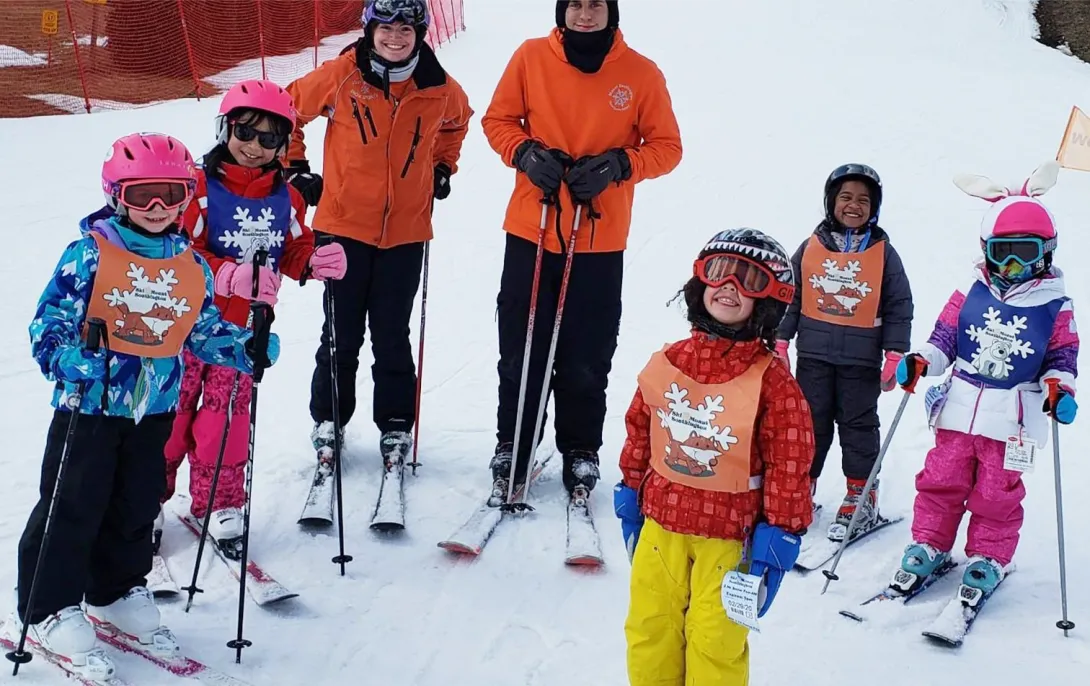 Mount Southington ski area is best known for being a small ski resort that still caters to its loyal customer base with a friendly atmosphere. It's a great place for beginner skiers and all skill levels.
Night skiing is also available here.
Mohawk Mountain
Image
Another northwest Connecticut ski mountain, Mohawk Mountain is a quaint mountain that appeals to people who want a fun experience with low waits for lifts.
Many families report having brought their kids here to learn to ski over the years.
Of all the Connecticut ski resorts, this is currently the largest ski area in the State of Connecticut.
Image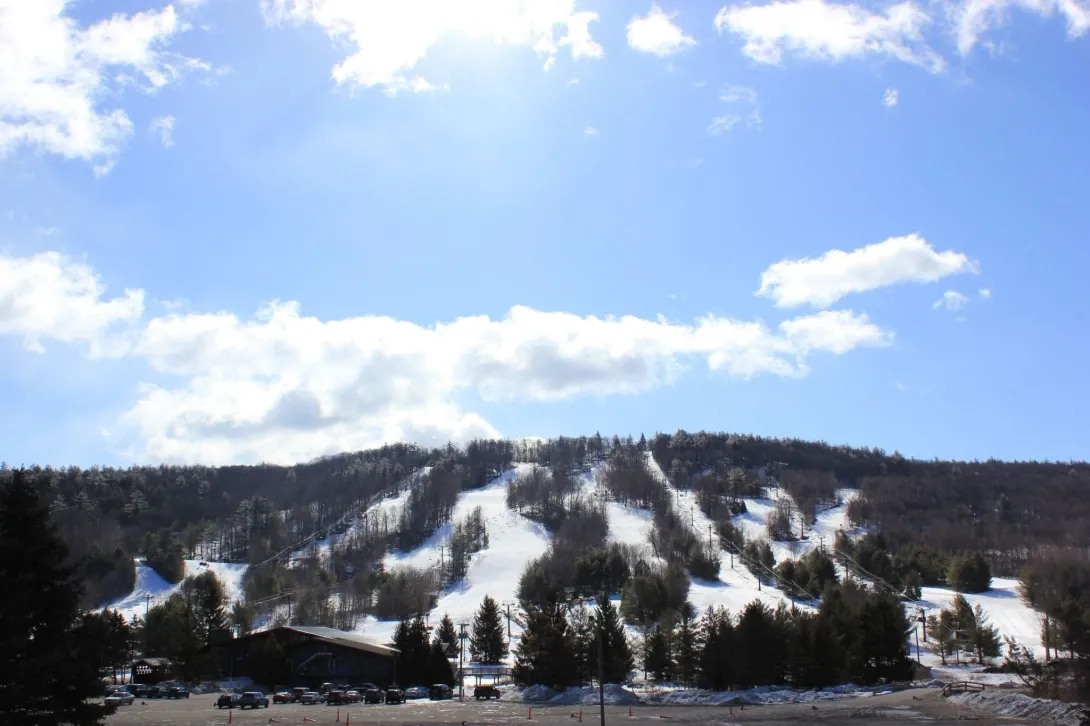 Mohawk's summit reach 1600 feet above sea level and it's longest trail is 1.25 miles (Deer Run).
The Mohawk Mountain ski area offers trails for beginners and advanced skiers.  Mohawk is also known to work with the community and offer skiing to local high schools.
Image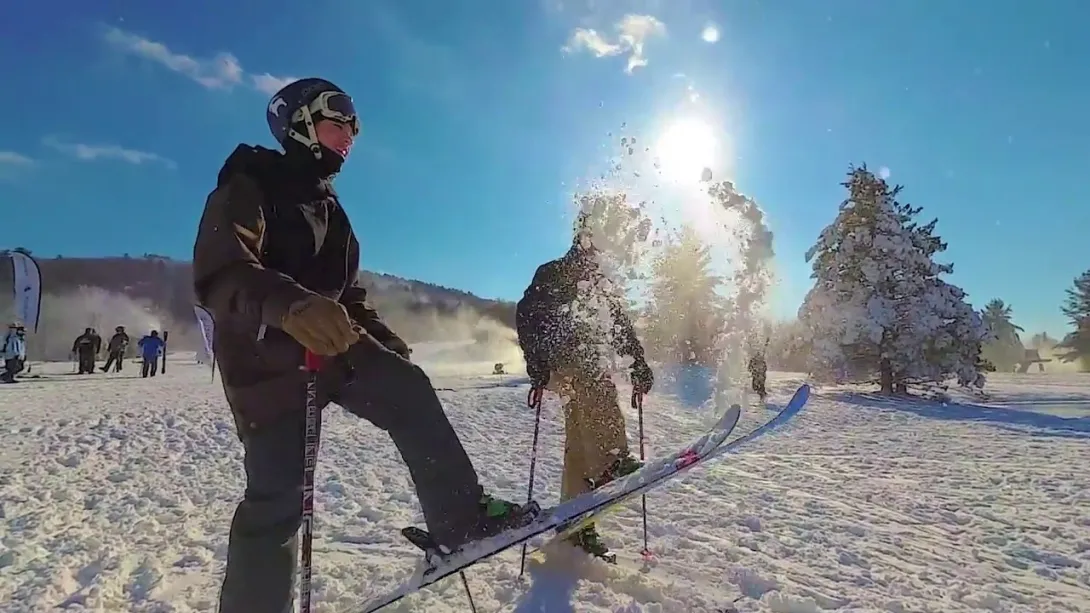 You will find a triple chairlift, four doubles and a magic carpet to get you on the trains, 95 percent of them covered by snowmaking.
Mohawk Mountain offers night skiing.
Powder Ridge Mountain Park
Image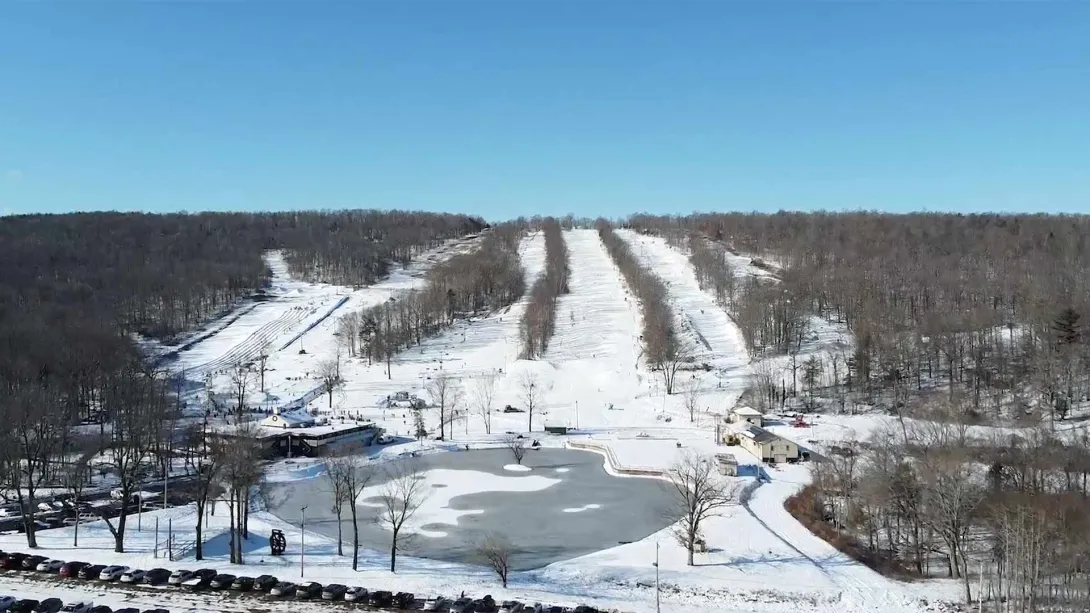 Convenient to Southern Connecticut, Powder Ridge re-opened in 2013 after a few years of financial turmoil.
Powder Ridge Park has 19 named trails accessible via 6 lifts, with snowmaking available on 68 skiable acres.
Night skiing is offered at Powder Ridge across 40 acres.
Image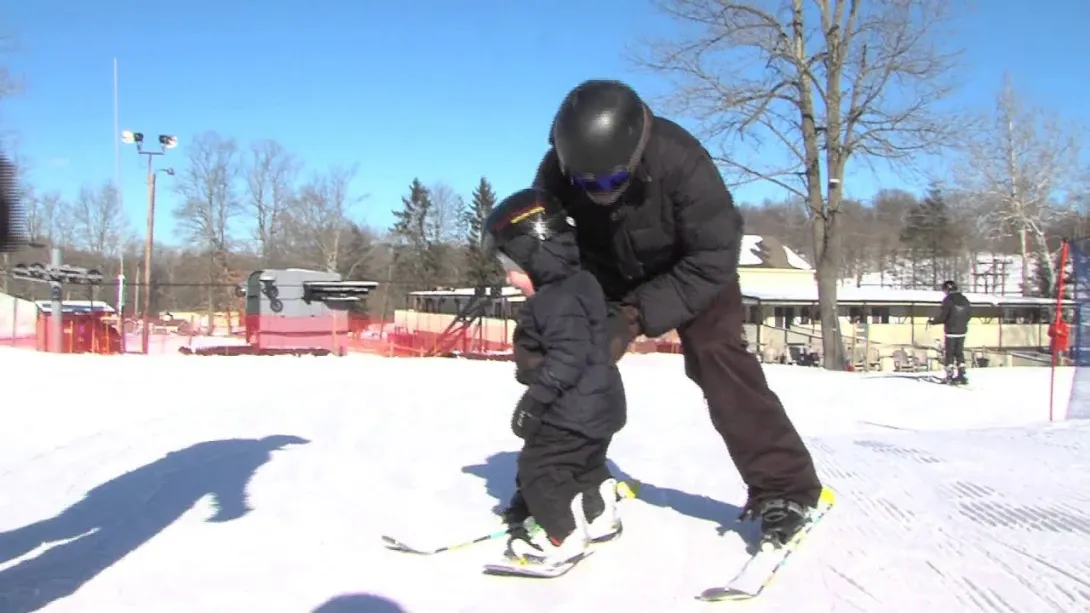 According to the park, 42% of trails are rated as beginner runs, 37% are intermediate, 21% advanced, and no runs rated as expert.
You will find freestyle skiing, snowboarding, snowtubing, racing, and snowbiking such as rails, jumps, and a full size half-pipe. 
Image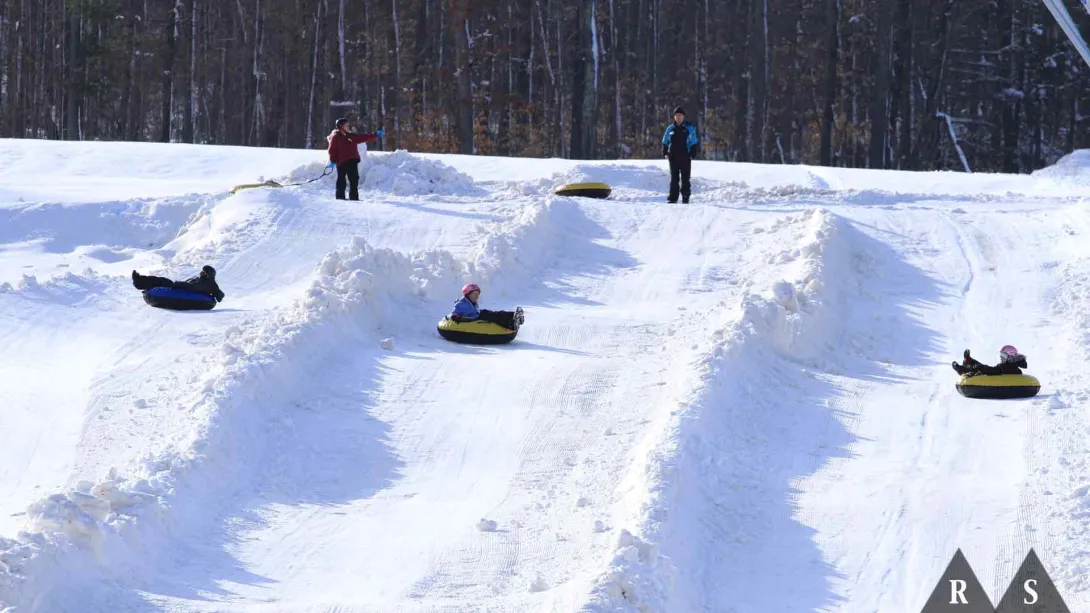 For those that don't ski, Powder Ridge has Connecticut's largest tubing park with a 550-foot vertical drop to give you quite an adrenaline rush.
Mount Lakeridge
Image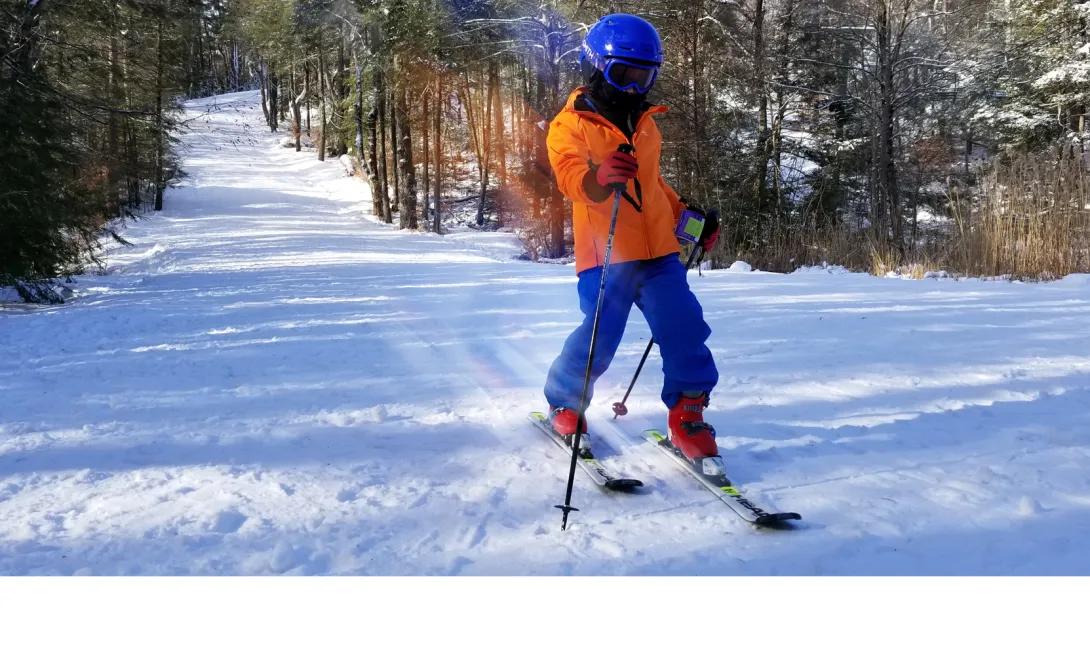 West of Hartford, Lakeridge is a private community ski area located in Torrington.
It has a double chair lift that serves 3 intermediate trails.