With over 50 stunningly beautiful mountain peaks standing taller than 14,000 feet, Colorado is the home of the highest altitude in the United States.
These grand landscapes and majestic views make Colorado one of the best places in the world to ski! Don't let the size of these mountains intimidate you though. You don't need to already be an expert skier to be able to ski in Colorado.
The Centennial State has many ski resorts with terrain suited for everyone from beginner to expert and has ski instruction schools as great as the views and apres-ski activities.
Colorado is where I learned how to ski! Keep reading to learn everything you need to know about skiing as a beginner in Colorado, from what to expect and which ski resorts in Colorado are best for beginners learning to ski!
Skiing in Colorado: What To Expect
Image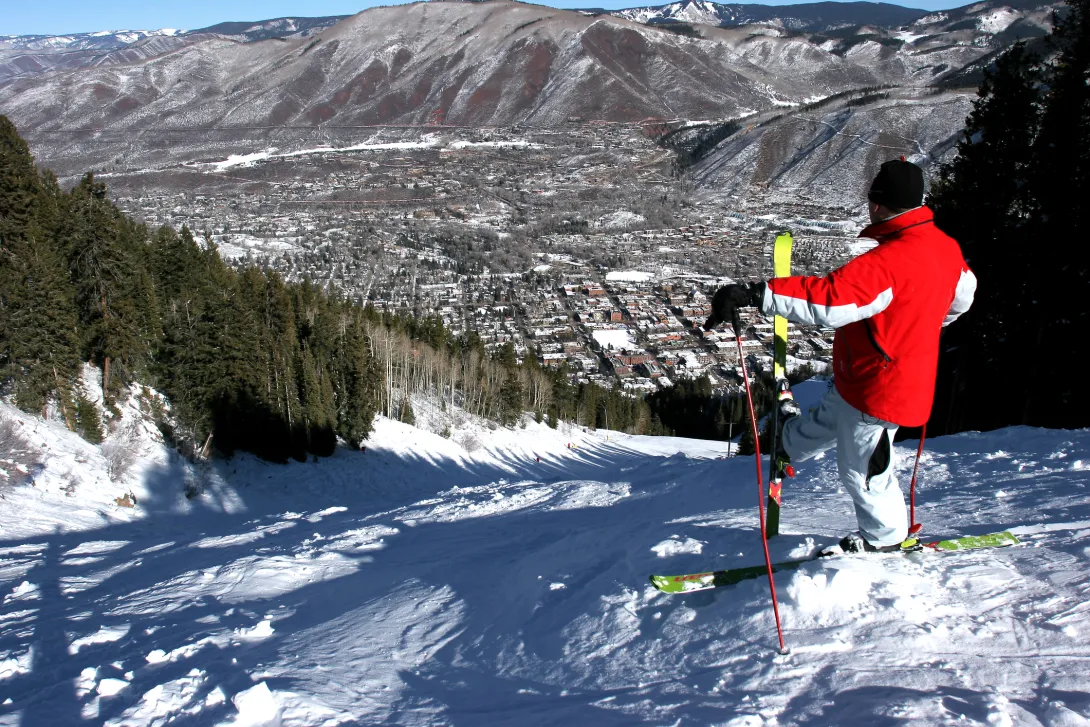 I get it: rolling up to a Colorado ski resort can be very intimidating.
The mountains are massive and full of people headed out on the mountain that very much know what they're doing. But every single one of them started exactly where you are, and there are tons of others skiing for the first time just like you.
If you've never skied before, we highly recommend taking a ski lesson or two to get you started and then spending time on the beginner slopes before you move on to the green and blue trails. These environments are full of beginners, making them less intimidating and a great place to learn.
Image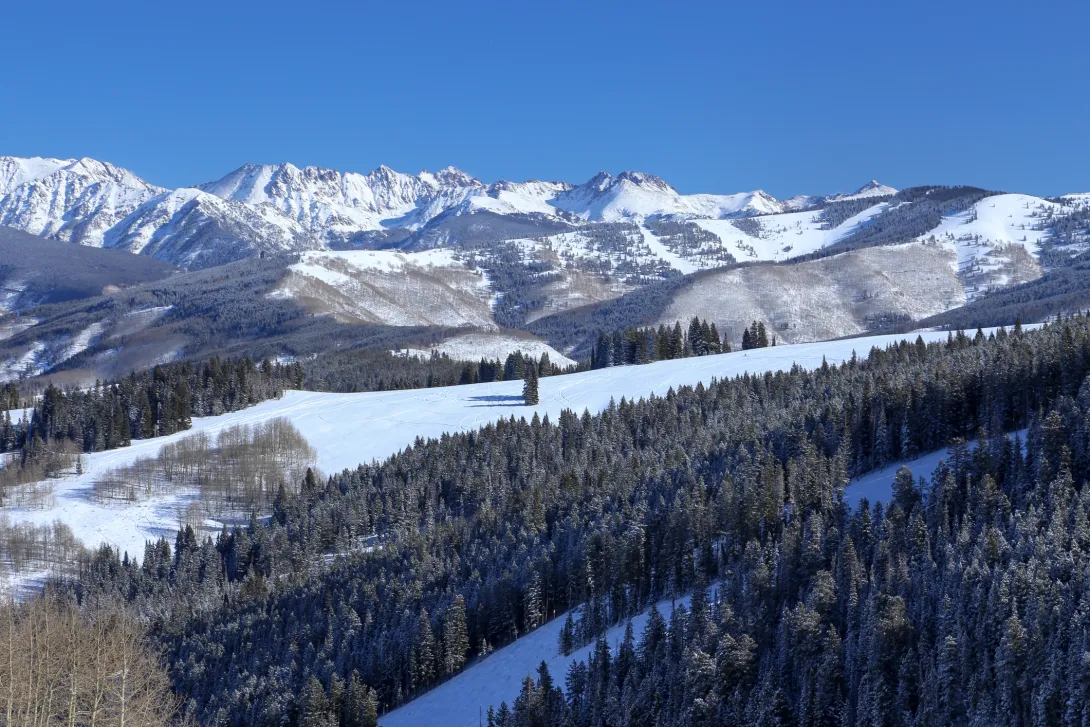 Snow starts piling up on the mountains and ski resorts begin their snowmaking process as early as October and some of the higher elevation resorts (Arapahoe Basin is always the first) begin opening as early as Halloween. Ski resorts will open sporadically as they have enough snow with the last of the resorts and trails opening by Thanksgiving.
The snow will reach their peak conditions generally in February and the resorts will close around the beginning of April as they prepare for mountain biking season.
If you're looking to get a ski pass, they're cheaper the earlier you buy them and the epic/ikon passes are only on sale until the beginning of December, so be sure to think about what kind of ski pass you may want as early as the summer or fall. Around the fall is when you'll want to start looking at seasonal ski rentals if applicable. Ski lessons you can book closer to the winter time (or even sometimes the day of) but bear in mind that classes can fill up and prices will increase so the earlier you book the better.
5 Best Ski Resorts In Colorado For Beginners
Granby Ranch
Image
If you're located in Denver or flying into Denver, Granby Ranch is going to be the closest ski resort to you with beginner terrain.
It is located 90 minutes from Denver and has an entire mountain dedicated to green and blue trails for beginner skiers. It is a smaller family owned resort, so the trails are less crowded and it has that small town local Colorado charm.
Both private and group lessons are offered at Granby Ranch. If you're just skiing for the first time and are located near Denver, I highly recommend visiting Granby Ranch!
Aspen Snowmass/Buttermilk Mountain
Image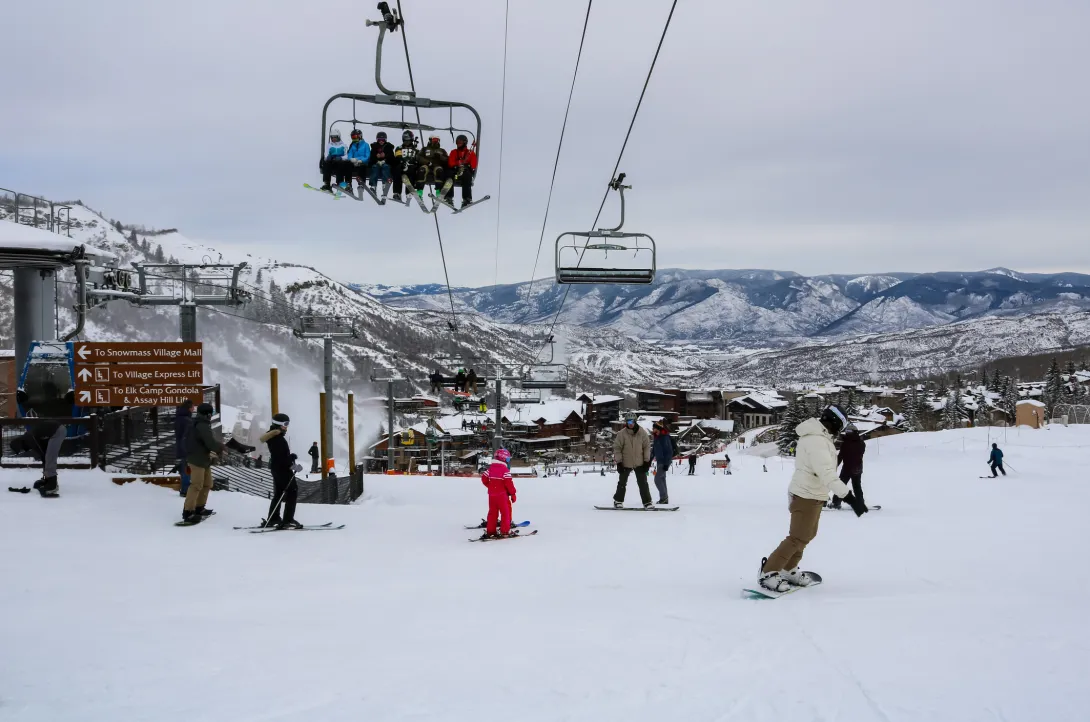 Aspen Snowmass is one of the most family-friendly ski resorts in Colorado and one of the best ski resort for beginners in the Aspen area.
Snowmass is located just a few miles from downtown Aspen, has an excellent ski school, and three dedicated areas for beginners. It also has an adorable downtown area and great snowshoeing areas nearby.
Image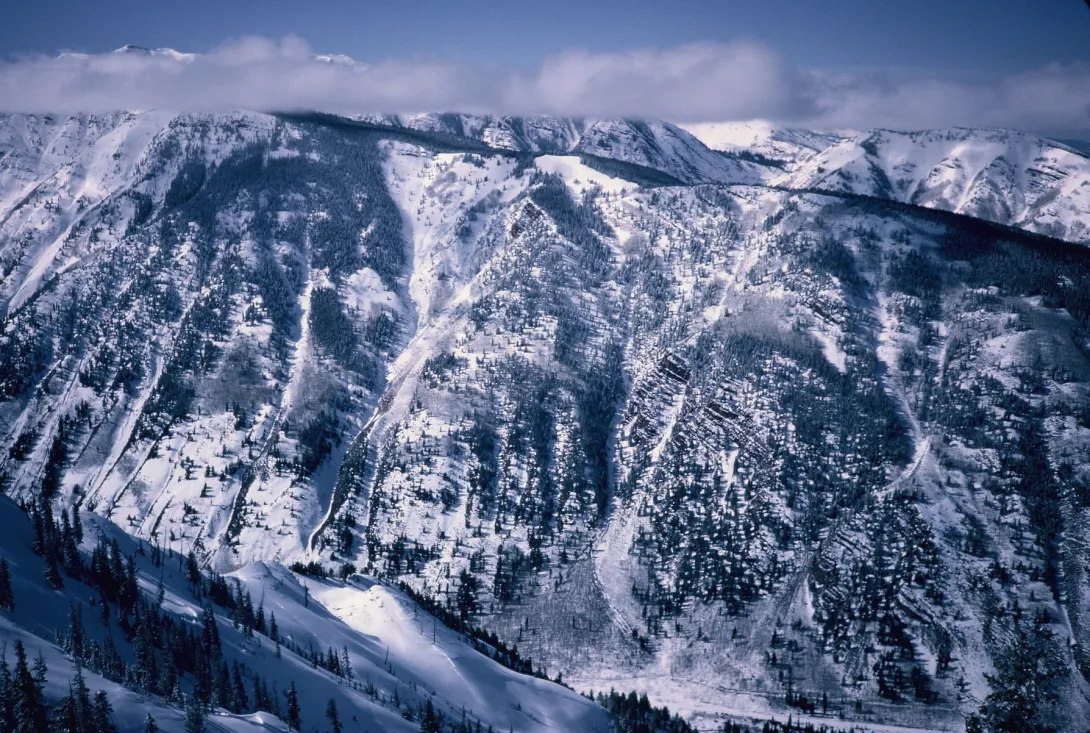 Buttermilk Mountain is also located in the same area. It is closer to Aspen's downtown area, which has plenty of delicious restaurants and bars, live music, and fun festivals all winter long.
Buttermilk Mountain is the home of the X Games, but when it's not being used for a world class event it has an excellent ski school and a bunny slope area to learn on.
Copper Mountain
Image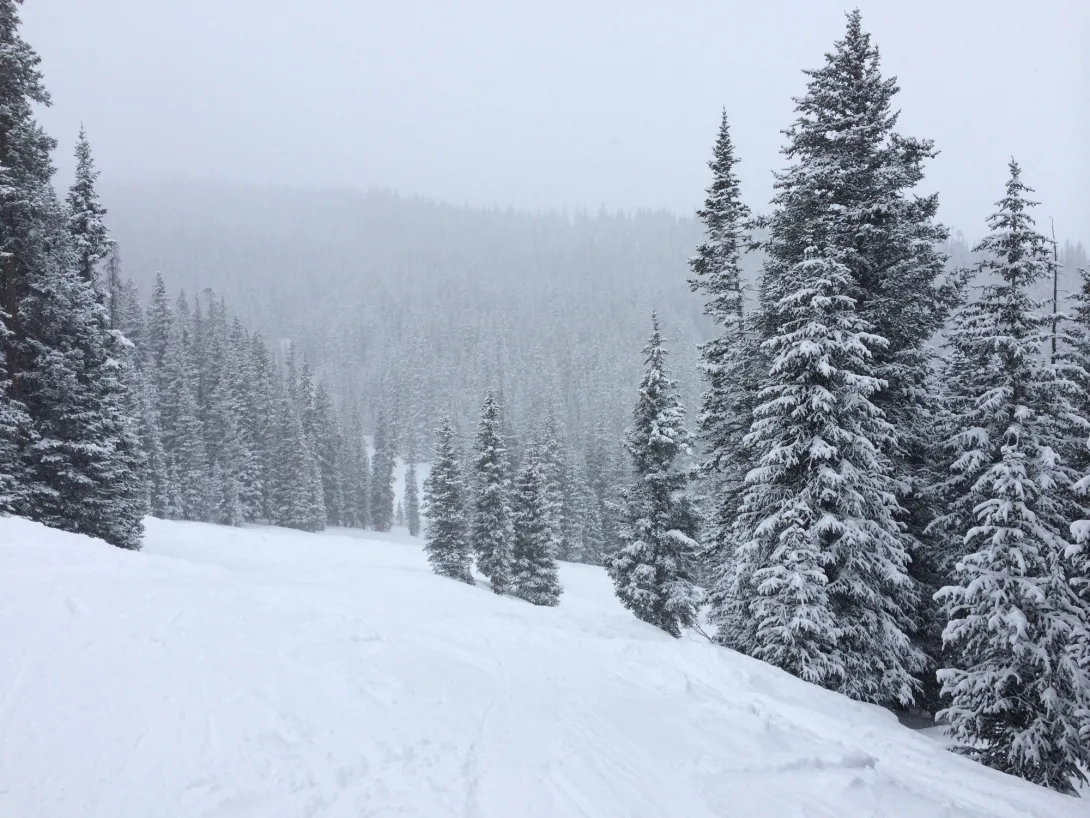 Copper Mountain is where I learned how to ski, and it was perfect.
Copper Mountain is more of a local mountain as it sits between Breckenridge and Vail, two of the most popular ski resorts. This means that the prices are lower, the lines are shorter, the mountains are less crowded, and it's the perfect place to learn.
Copper dedicates half of its mountain to beginner trails. The beginner area is called Green Acres, which is located between the East and Center Villages and can be accessed by the Gem Magic Carpet. I highly recommend Copper Mountain if you are a Colorado local or looking to learn in a quieter environment.
Steamboat Springs
Image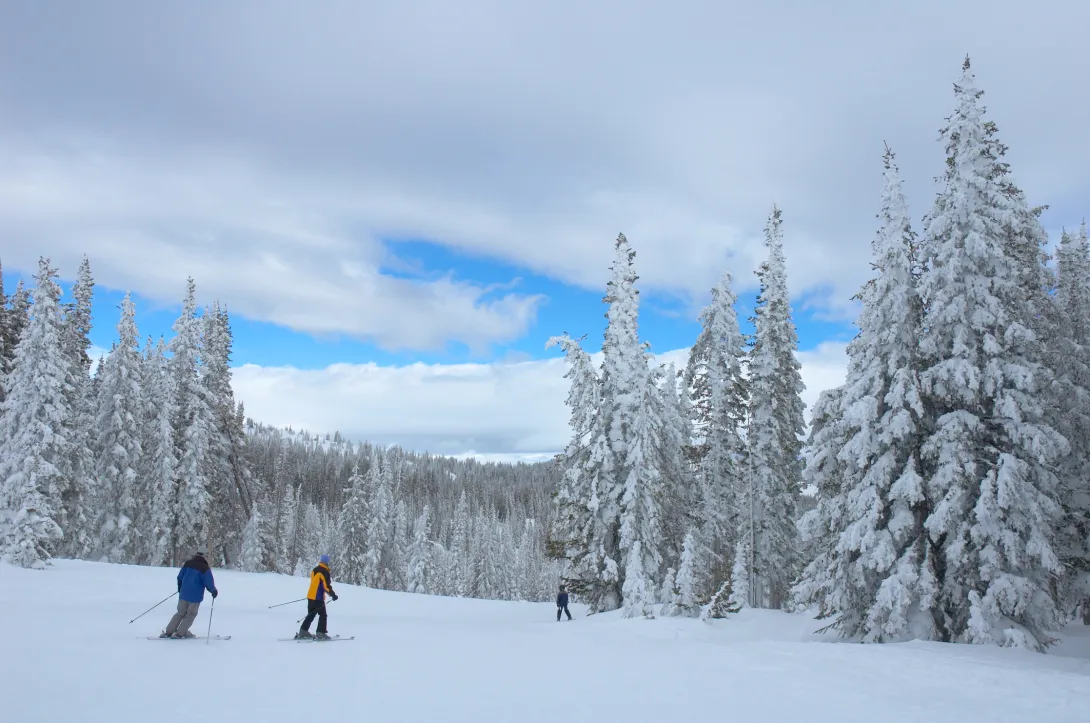 Steamboat Springs is my personal favorite ski resort for beginners.
My birthday is at the end of February and it's where I always take my birthday trip because I have a lot of friends who aren't avid skiers and everyone has a blast.
Steamboat not only dedicates over half of its massive mountain to beginners, but it also has a world class ski school. There are also so many fun things to do other than ski, making it the perfect resort for a vacation or for those who are just looking to practice for a few hours each day.
Image
Steamboat Springs Ski Resort has a specific week each year dedicated to beginner skiers and they offer a wide range of ski lesson packages that will have you riding confidently down the slopes in no time.
Steamboat Springs is also home to the world's longest mountain coaster, the famous Strawberry Park Hot Springs, snowmobile trails, dog sledding tours, and more. Be sure to keep Steamboat Springs in mind for your winter vacation this year!
Breckenridge Ski Resort
Image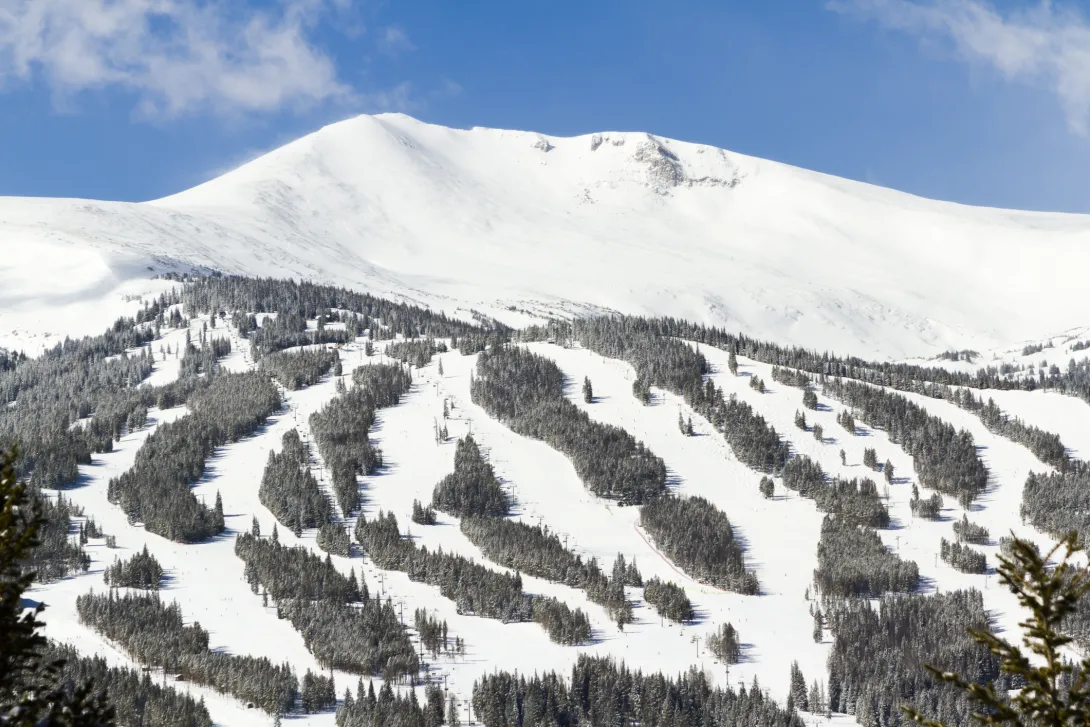 Breckenridge Ski Resort is one of the most visited ski resorts in North America (and the world) and for good reason!
The mountains are beautiful, the town is a picture perfect classic Colorado ski town, it's easily accessible, and there are plenty of runs for any skill level. Breckenridge Ski Resort is located about 2.5 to 3 hours from Denver in the I-70 corridor.
There is tons of parking downtown where you can easily walk to restaurants and breweries or take the gondola or a free shuttle right from town. If you're a beginner, Peak 8 and the bottom of Peak 9 will be the perfect place to start!