Perhaps an after thought to some, but ski goggles are incredibly important in protecting your eyes against a whole host of elements such as the sun, wind, rain, snow, or anything that flies at you during a run, such as a tree branch.
There is a surprising number of options when picking out goggles, so it is a good idea to have a grasp of the basics, or certainly, a good ski retailer will help you understand what you should be looking for.
There are a couple of things to consider when purchasing goggles, such as budget, lens type, tint, color, and fit.
Here are our recommendations for the best ski goggles, along with some tips to help you figure out what is right for you.
What to look for in ski goggles
Image
As with most things related to skiing, goggles can be expensive, and it is not just about name brands and the newest colors. Some common features/ terms you should be aware of when purchasing: 
Lens type
There are two basic categories of lenses: cylindrical and spherical. Cylindrical lenses are flat; the traditional two dimensional design. This is what you think of with the classic pair of ski goggles and they are the standard, more affordable option. However, their flat structure makes them prone to glare and reduces the scope of vision.
Spherical lenses are curved, more of a three dimensional design. This provides a larger range of vision, with wider horizontal and vertical fields of vision, and less distortion and glare. These benefits are usually accompanied by a higher cost.  
Tint / Color
Far more than a fashion choice, the lens tint is critical in protecting your eyes and seeing the terrain well.
A common term to be aware of is VLT – which is Visible Light Transmission and is measure how much light reaches your eyes. The lighter the lens tint, the more VLT, which is what you need in cloudy or overcast skiing conditions. Conversely, darker tints let through a lower amount of light, which is great for those clear, sunny days that every skier dreams of. If you happen to be night skiing, clear lenses are best. 
Of course, weather changes, so many goggles come with extra lenses, or you can buy them. When comparing goggles, consider whether they include an additional lens and how easy it is to change them while skiing.
Fit
It is best to try on ski goggles, as a good fit is critical. If possible, see what they are like in the bright sunlight or darker areas of the store to get a sense of visibility.
The strap and padding should be comfortable and easy to manage getting on and off. If you require prescription glasses, look for goggles that accommodate them, and make sure to wear them when trying on.
Image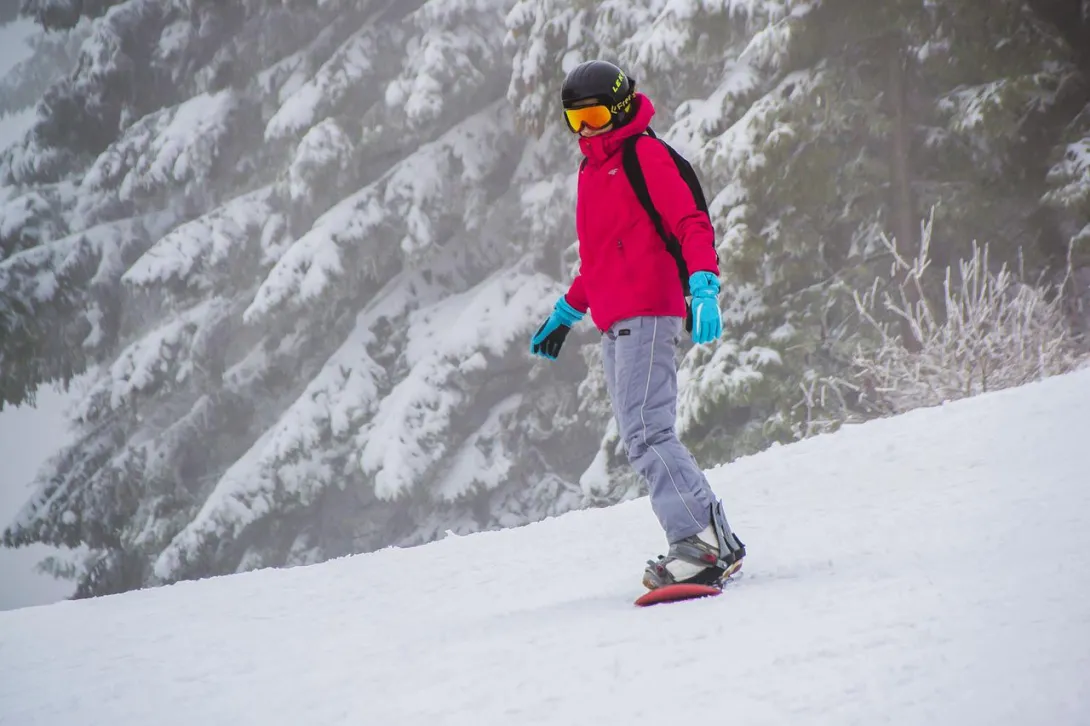 Other features to look for:
Mirrored lenses reduce the amount of light, again a benefit for eyes, especially in bright conditions.

Anti-fog coatings are included on many mid/ higher end goggles, and are critical for good visibility.

Vents provide another way to prevent fogging up. There are multiple options, including top, side and bottom vents.

UV protection – make sure your goggles offer UV protection.

Polarized lenses reduce glare from sun and snow, creating less fatigue for your eyes.  

Photochromic lenses - these sophisticated lenses automatically change their tint level according to conditions and UV intensity.

There are no significant differences between ski and snowboarding goggles; use whatever works best for you.

Look for an easy return policy, especially if you are ordering them online.
Top 5 Ski Goggles
Smith 4D Mag - $320 +
Image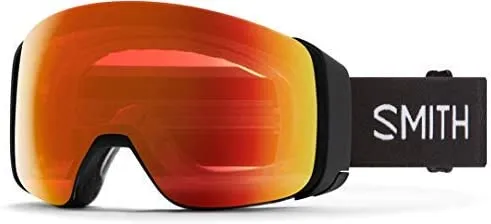 Features/ Product Specifications:
Metal frame

Glass lens

Polarized coating

BirdsEye Vision - state of the art lens technology with a 25% increase in overall field of vision

Dual locking mechanisms for easy lens change 

QuickFit strap adjustment system, with clip buckle

3-layer face foam

Helmet compatible

AirEvac integration technology to reduce fogging,

Ultra-wide silicone backed strap

Includes goggle hard case with a microfiber bag
What to know about these goggles: 
Both critics and consumers rave about these ski goggles. They are considered to be amongst the highest quality out there, with easy to change lenses and an enhanced field of vision. With good fog resistance and overall durability, they are the whole package in terms of what you want from ski goggles. 
The biggest drawback to these goggles is the price. Perhaps not a choice for a beginner, but for avid skiers or snowboarders, a great investment.
Anon M4 Toric -  $320 +
Image

Features/ Product Specifications:
Unisex frame design
Fits medium and large faces
Helmet compatible
Quick lens-change technology
High-contrast vision and terrain-defining clarity 
Magnetic Face Mask Integration quickly seals your face mask to your goggles
No-slip silicone strap
Designed to accommodate prescription eyewear underneath the goggles
Anti-fog technology
Triple-layer face foam features two layers of foam,
Full-perimeter vent channel for airflow / enhanced vision  
MFI® face mask, bonus lens, microfiber goggle bag, and lens compression case included
What to know about these goggles: 
Anon was originally founded by Burton Snowboards with the goal of making stylish, technical goggles that would meet the demands of professional snowboarders. Every day skiers and snowboarders agree they are among the best, citing their quality and other benefits, including an interchangeable lens system, great field of view, ventilation, and overall fit.
However, if you want to use the same goggles as professionals, you will pay the price, sadly, with no sponsorship.
Smith I/O Mag - $270+
Image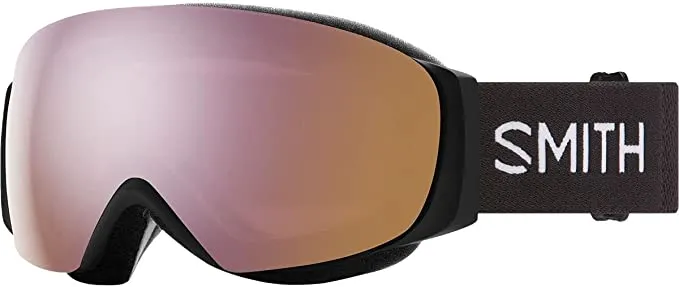 Features/ Product Specifications:
Includes two interchangeable lenses (1 for bright light and 1 for low light)
ChromaPop™ lens for natural color and excellent definition, detail and clarity
Easy lens changing and engineered ventilation for fog reduction in any conditions
Helmet compatible  
Outer lenses offer optimum scratch and impact resistance
Spherical lens shape
TLT (Tapered Lens Technology) creates crystal-clear vision by straightening incoming light rays by progressively tapering the lens from the center toward the peripheral view
5X anti-fog inner lens
Hydrophobic lens coating repels moisture, grease and grime
Responsive Fit™ technology allows the frame to your face
3-layer DriWix face foam
Silicone-backed strap
What to know about these goggles:
Another great set of goggles from Smith, a long time marker of optical products headquartered in Idaho. Skiers like the comfortable fit, good field of vision and overall quality, as well as the magnetic lenses. Their stylish goggles come in a variety of colors with a modern design.
These goggles are still at the higher price tag and some have said the lens changing system is not the fastest.
Oakley Fall Line L - $166 +
Image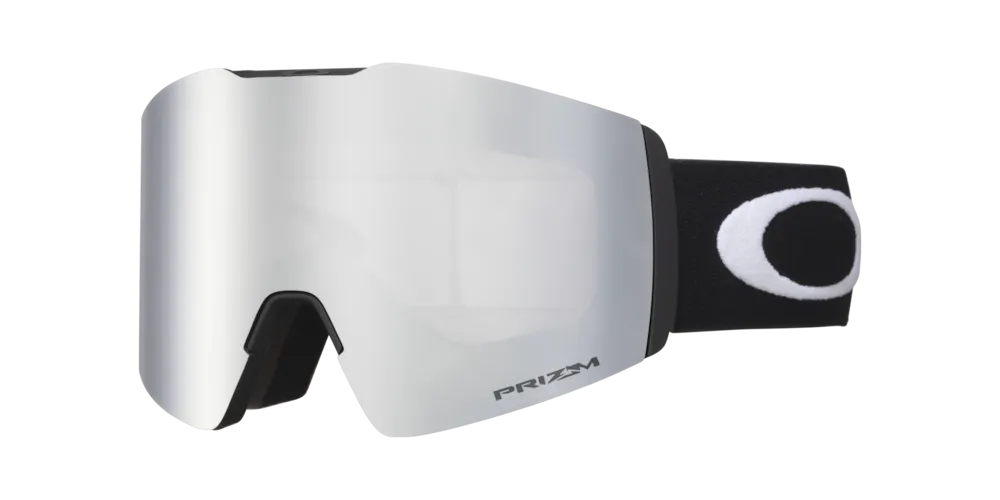 Features/ Product Specifications:
The rimless frame design provides increased visibility
Helmet compatible
Easy lens change system
Flexible O Matter chassis conforms to your face comfortably,
All-day comfort of triple-layer face foam with moisture-wicking polar fleece lining
Anti-fog coating that provides 100% protection
50mm wide adjustable strap with silicone lining for a more secure fit
Compatible with prescription eyewear
Exclusive lens technology is engineered to help you see contrast on the mountain in a variety of challenging light and snow conditions.
Cylindrical lens
100% UV protection
Anti-fog, dual vents
What to know about these goggles:
These goggles are a great option at a lower price point. Skiers like the great fit, good vision, as well as easy lens changing system. Two sets of vents, along with anti-fog coating, are definite perks to these goggles.
It is still over $100 but only comes with one set of lenses, which may not work as well for changing weather conditions.
Bolle Mojo Snow Goggles - $35 +
Image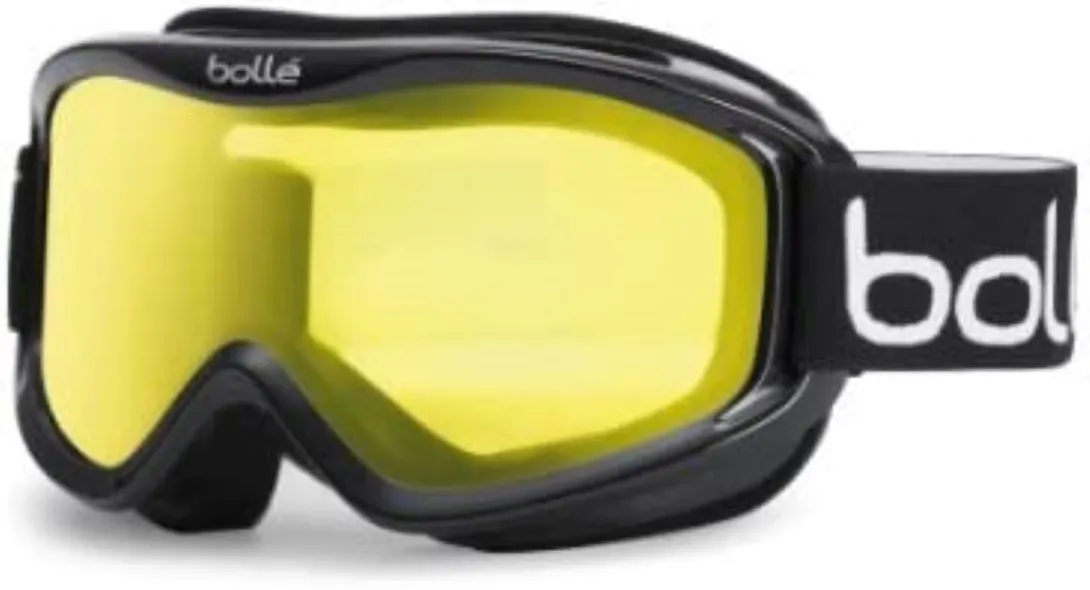 Features/ Product Specifications:
Classic style
Advanced lens technology for excellent optical clarity
Medium/ large fit
Flow-Tech Venting is designed to reduce fogging and optimize air flow
A unique double lens design creates a thermal barrier while providing clear optics and a superior seal
P80 Plus/Carbo GLAS (anti-fog/anti-scratch) coating provides protection against unwanted lens fogging and most scratching
Flow-Vent technology to prevent moisture build-up inside the lens
P80 Plus/Carbo Glass provides protection against scratching
The double lens design creates a thermal barrier and promotes excellent vision
What to know about these goggles:
We had to include at least one set of goggles for the newbie skier or snowboarder who may not want to spend hundreds of dollars on something they may not use too often.
These goggles are great for beginners and get pretty good reviews for the price. It does lack many of the features of more expensive ski goggles and may not fit over prescription eyewear. There is a limited selection of lens colors and a few skiers have commented that the foam padding around the eye and face didn't always make a tight seal.