While ski lessons are not required in order to start skiing, we would definitely recommend them.
You may be able to get down the mountain without ski lessons, but you probably won't do so very well. Taking a ski lesson not only teaches you how to ski, but it also helps prevent injury, boost your confidence, and helps you get good at skiing quicker than if you were to try to figure it out on your own.
Image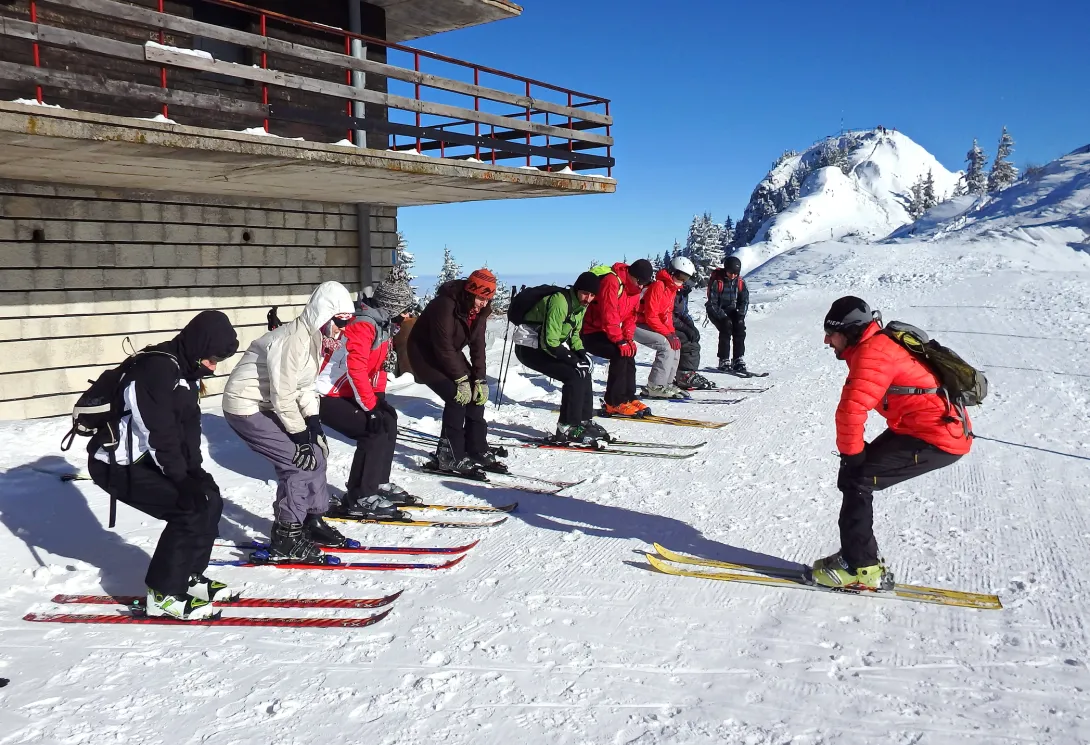 When learning how to ski, there are three ways you can go about it.
Learn how to ski on your own

Have your friends teach you how to ski

Take a ski lesson from a professional ski instructor
There are plenty of free YouTube tutorials out there that will teach you how to ski. Bear in mind that these lessons will only scratch the surface on how to ski and won't provide you with any feedback. This means that it's easier to pick up bad habits or struggle to figure out what you may be doing wrong.
Image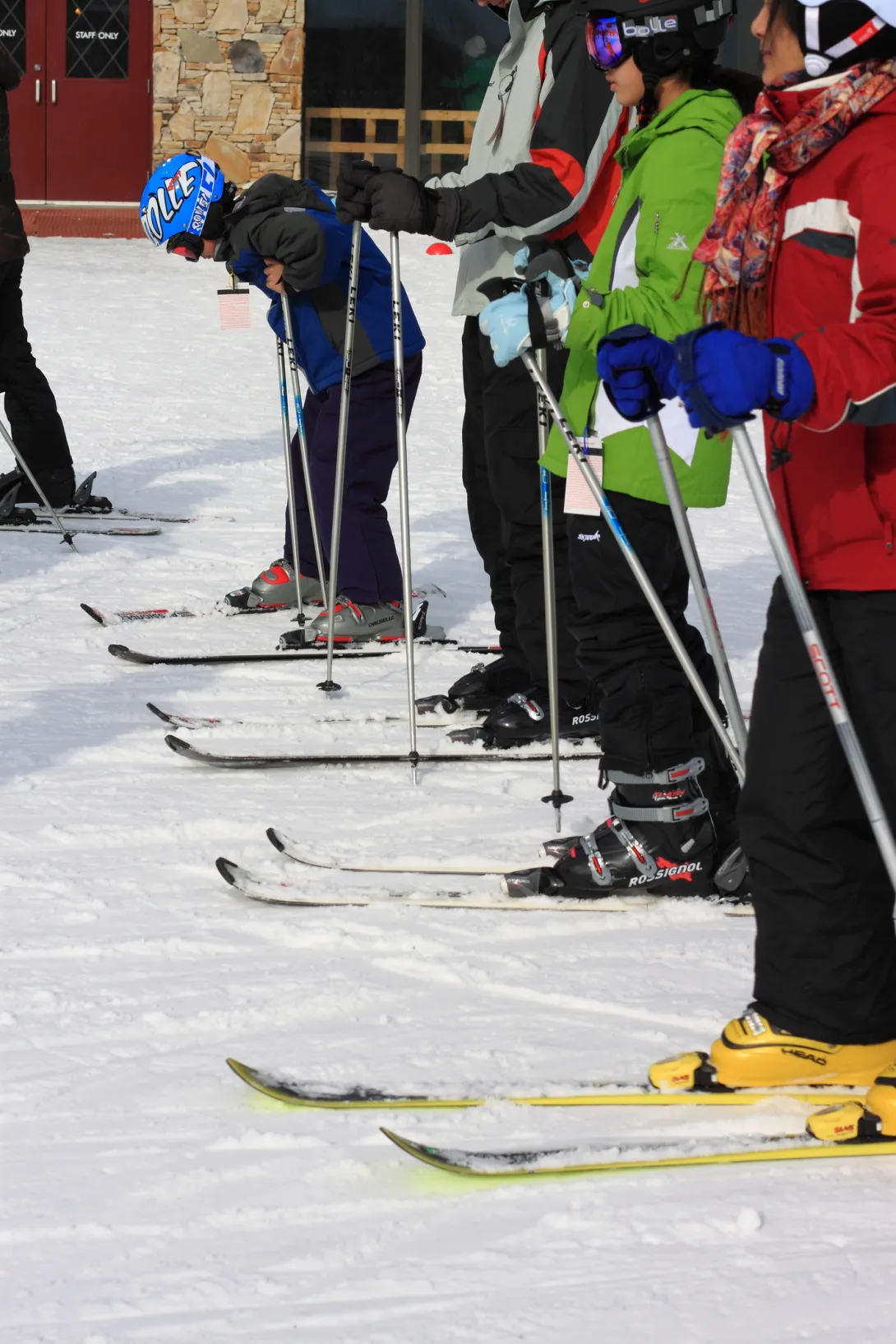 If you have a friend who is good at skiing and is willing to teach you the ropes, that's another free or cheap way of learning how to ski. This can definitely be a sociable and fun way of learning, but bear in mind that just because your friend knows how to ski, that doesn't necessarily mean that they're a good teacher.
They may not know how to pick out your mistakes or provide feedback that will help you improve.
How Ski Lessons Work
Image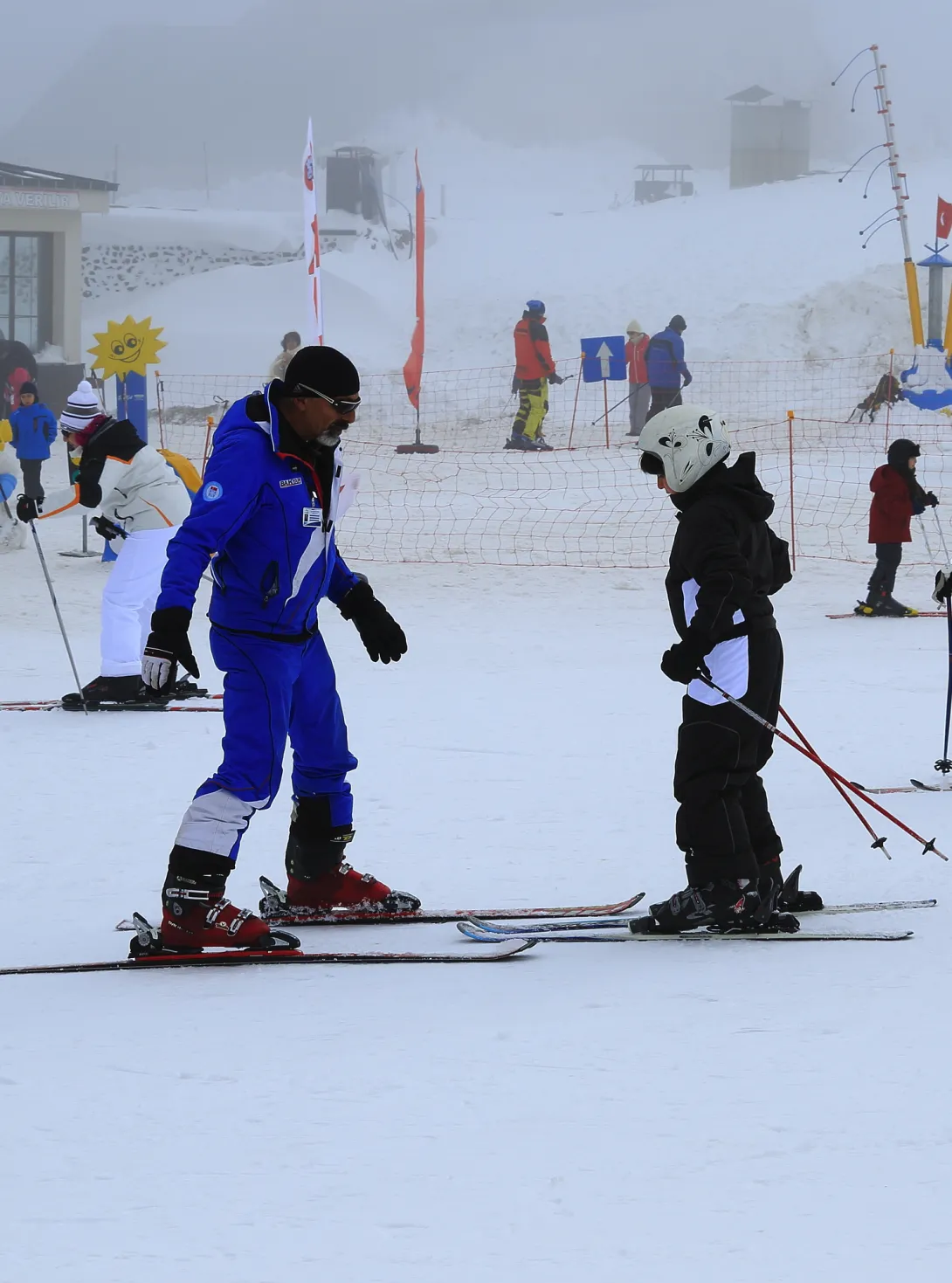 There are two types of ski lessons you can partake in: group lessons or private lessons.
Group lessons run in either half day or full day sessions. Private lessons typically run by the hour.
Image
During group lessons, you'll be placed with other skiers at a similar level to you. During private lessons, you'll learn everything you need to know one on one. Which one you choose to do depends on how you learn best and what your budget for lessons is.
If the cost of ski lessons is what is holding you back, you may be surprised to learn that group lessons will only cost you anywhere between $80-125. Private lessons will most likely run you about $100 per hour.
Either way, you will learn how to ski from a professional who can provide you with one on one feedback, which is worth its weight in gold.
What To Expect From Ski Lessons
Image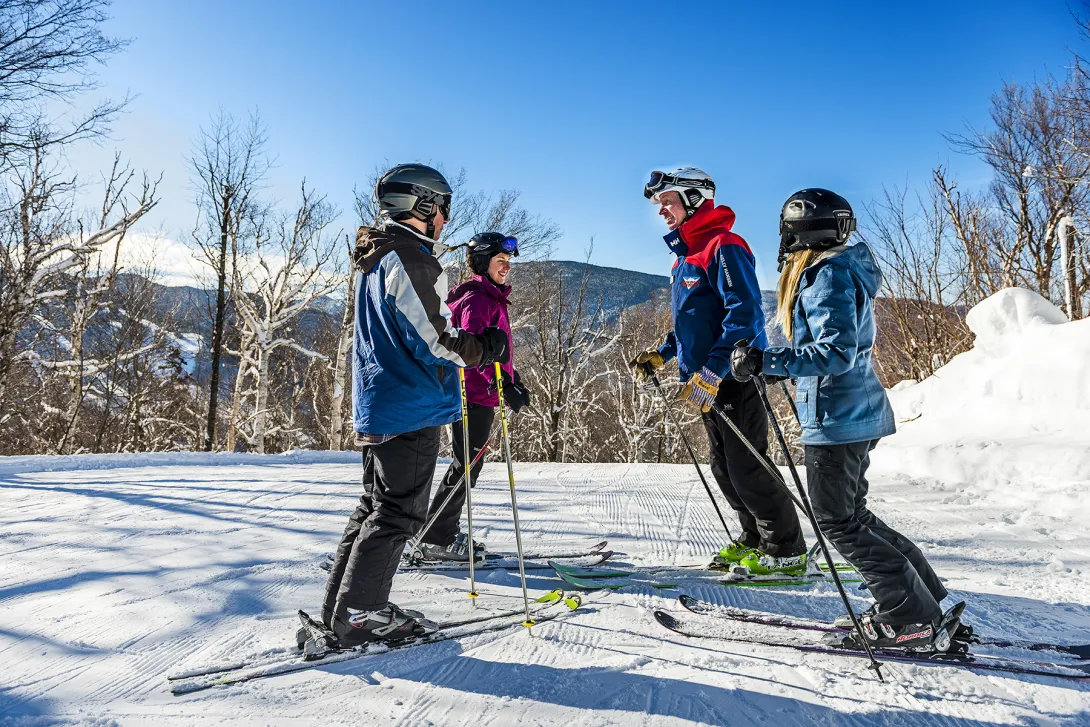 During your first lesson, you're just going to focus on the basics. You'll learn what equipment you need and why. You'll learn how to use the ski lift successfully and the basics of getting down the mountain: how to control your skis, stop, and turn.
You'll get some coaching in the morning and then be able to practice your skills in the afternoon. If you take a full day lesson, the instructor will help guide you down the bunny hill or green trails. If you take a half day lesson, you'll be set free with your friends in the afternoon to practice what you learned on your own.
How Many Ski Lessons Do Beginners Need?
Image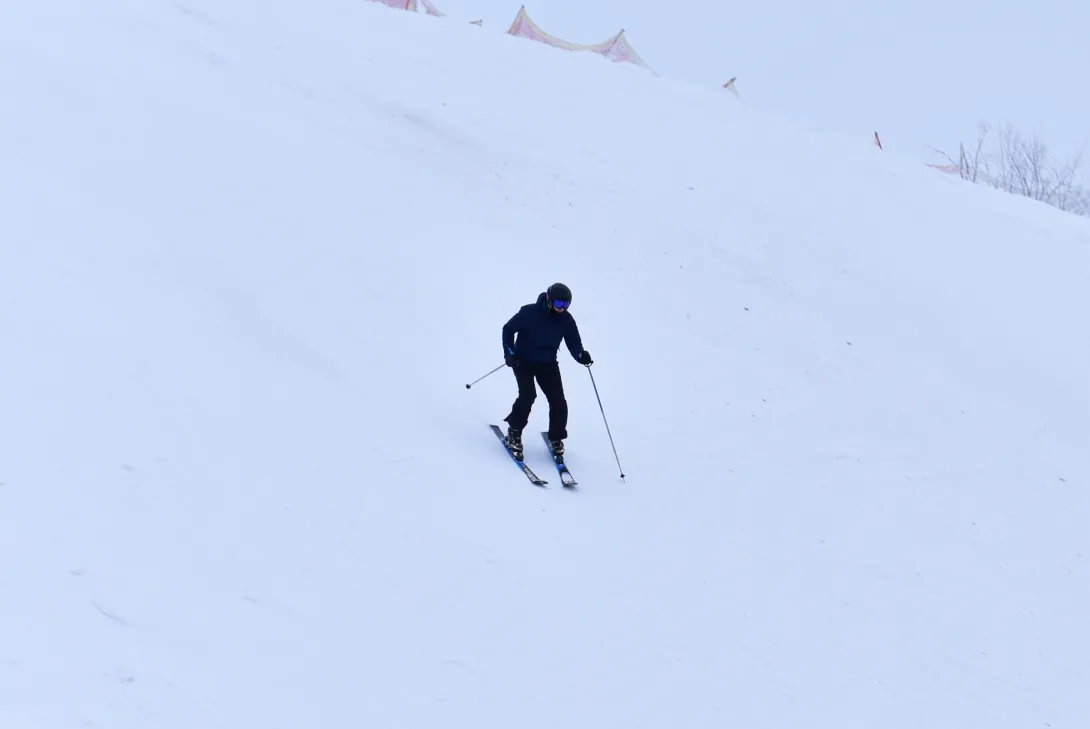 If you've never skied before or if you're wanting to get good at skiing, we cannot stress enough how important it is to take ski lessons.
There is no set amount of ski lessons that we can recommend as it varies drastically from person to person. How many lessons you need to take depends on your current skill level and the skill level you're hoping to get to. It also depends on how quickly you learn how to ski, and when you feel comfortable skiing by yourself.
If you've never skied before and you're just looking to join your friends for a weekend of shredding down the slopes every once in a while, you won't need anything too fancy. Learn the basics from a half day session, practice with your friends in the afternoon, and rinse and repeat until you feel comfortable and confident going down the mountain on your skis.
Image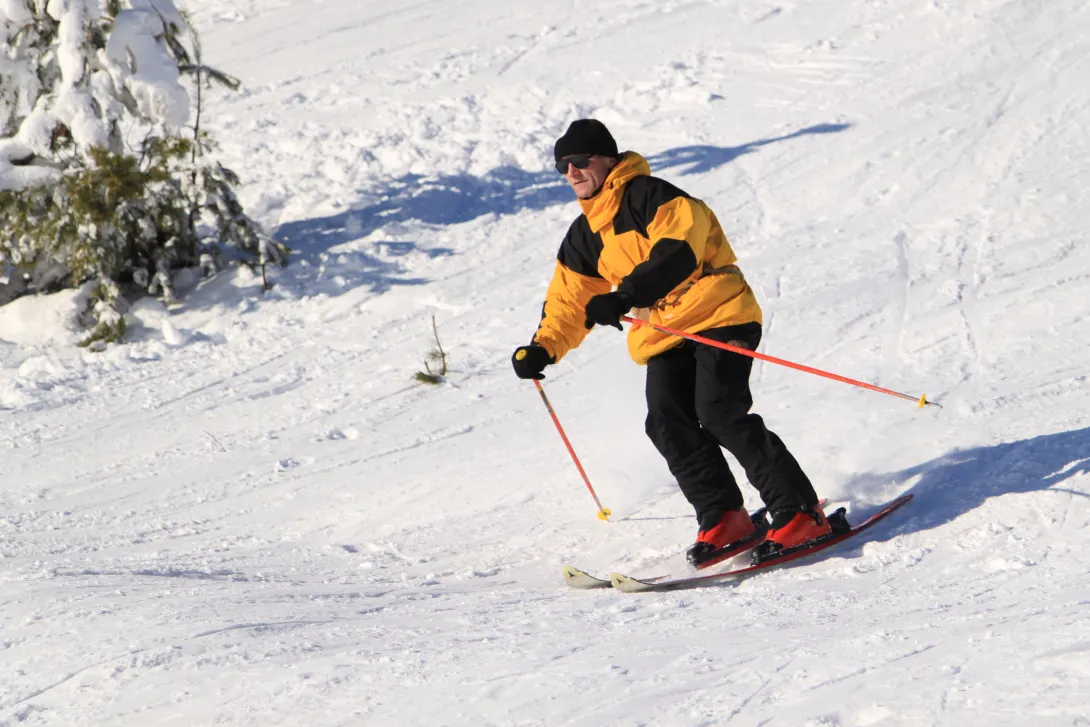 During your first lesson you'll learn all the basics, and that should be enough if you're just looking to learn the very basics.
If you're looking to become an intermediate skier as quickly as possible, we'd recommend taking at least a few lessons. Each lesson, you'll learn more and more and each time you practice, you'll get better and better.
We'd recommend taking 3-4 lessons over the course of a week in order to improve your skills the quickest while still being kind to your body and giving it time to recover in between sessions.
If you're looking to become a good skier in the long term, you want to make sure it always continues to be enjoyable. Giving yourself time to recover allows you to take part in apres-ski festivities like concerts in town, dipping in hot springs, and enjoying the experience as a whole.
Top Tips For Taking Ski Lessons
Image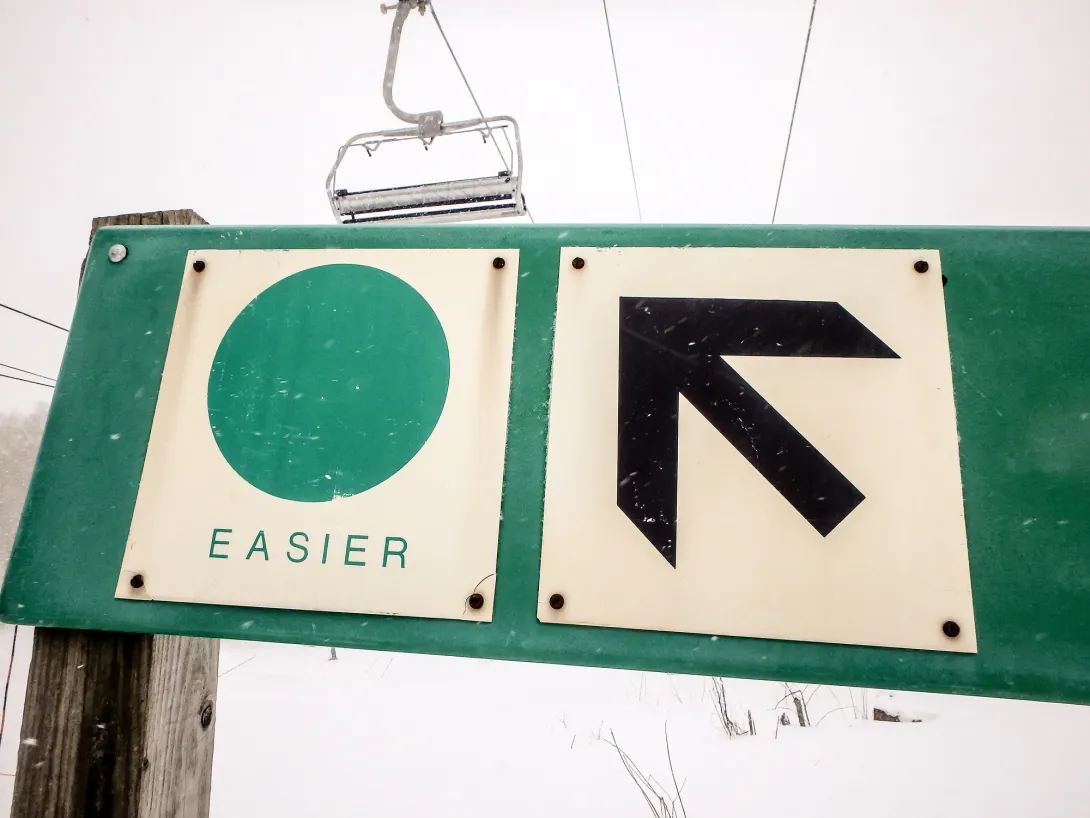 Spread your lessons out
Learning too many things at once can be overwhelming and even painful.
Taking a lesson in the morning, practicing your skills in the afternoon, and giving yourself time to rest in between lessons will not only help you absorb what you're learning in the most efficient way, but it will also allow for some apres-ski time and give your sore legs time to recover in between.
Image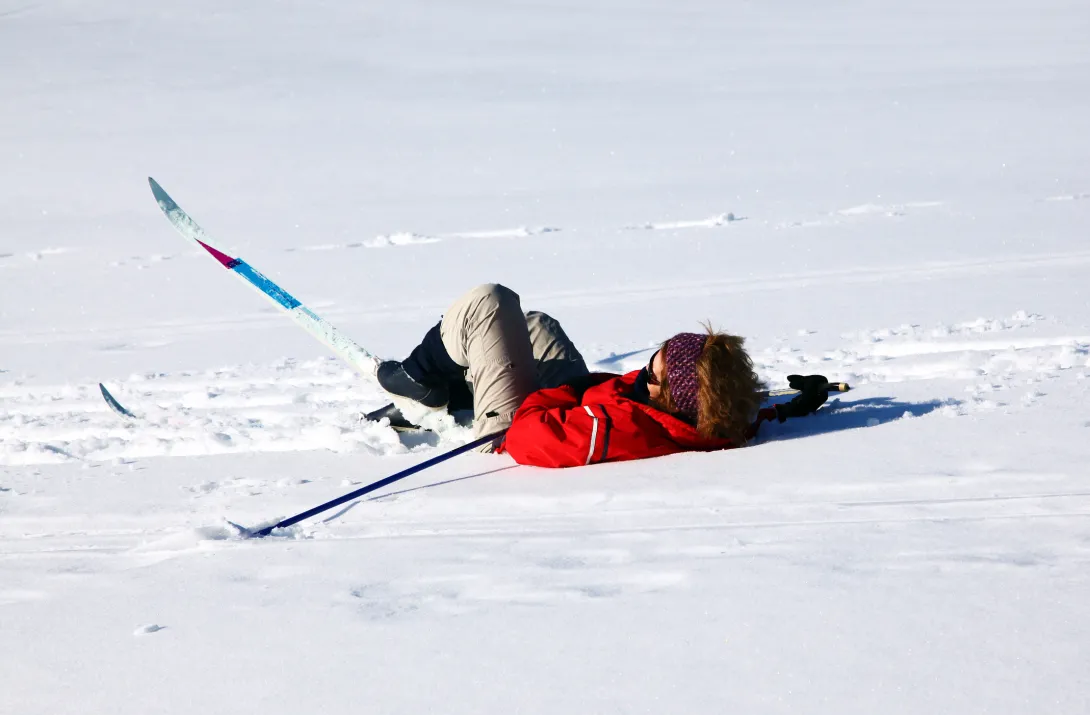 Be humble
You're going to fall a lot at first. If you're an adult, you may get frustrated seeing kids flying down the mountain better than you. You may find that others in your lessons progress faster than you.
That's totally fine!
Everyone learns and improves at their own pace. And everyone falls, even advanced skiers. If you don't fall sometimes, you're not challenging yourself. Being a beginner as an adult is scary. But if you keep the end goal in mind and just think about getting back up every time you fall, you'll become an expert skier in no time.