In 1936 Alpine skiing made its debut as an Olympic sport. It was a combined event with slalom and downhill events. Although it wasn't until the 1980s that more ski events were added, the history of skiing can be followed back to 6000 BC. Countless artifacts have been found to support dates ranging from 6000 BC to 600 AD.
Modern skiing dates back to the 1800s, when Scandinavian farmers would ski to check cattle and make deliveries. It is here where the evolution of the skis occurred, and many production factories began.
Where did skiing originate?
Image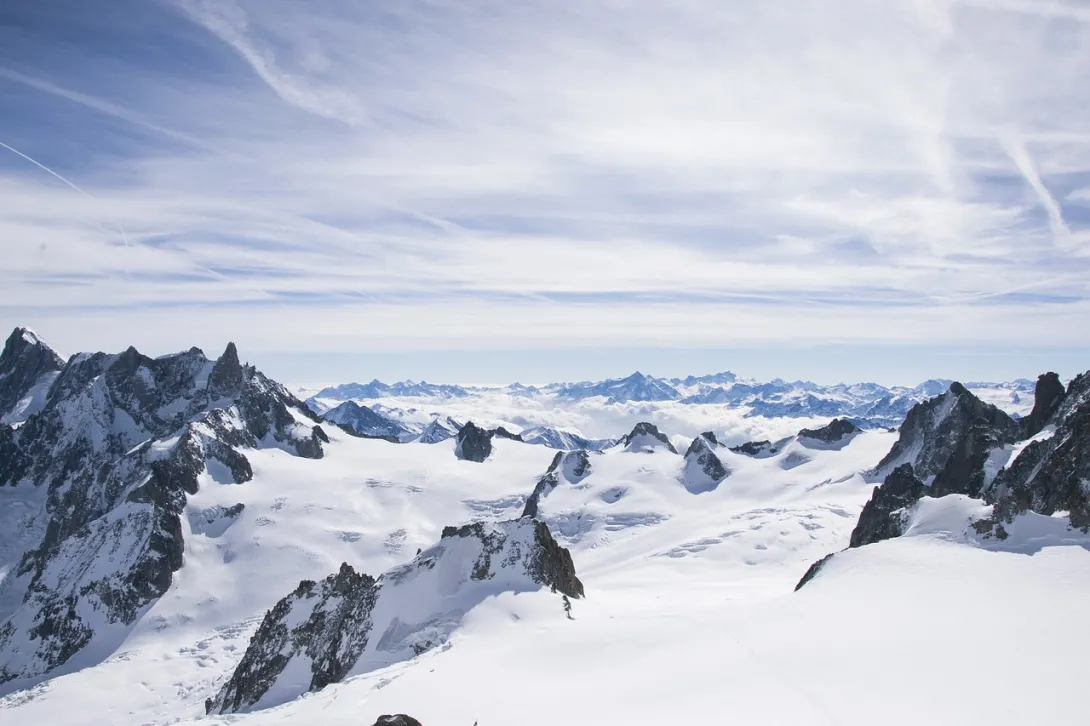 Skiing originated in Russia and many Scandinavian countries. Rock carvings found in Norway and ski fragments located in Norway, Finland, and Sweden allow us to speculate on the origins of skiing. These fragments date back to prehistoric times. Initially, it is thought that skis started shorter and became longer over time. The history of skiing isn't just limited to Europe. There are many historical findings anywhere that have snow for months out of the year. 
Norway is considered the epicenter of modern skiing. It is where the first cambered ski was created. Camber is the arc that occurs in the center of the ski when laying flat on the snow. The camber created more even weight distribution and allowed for a thinner ski. This new and improved ski was light and agile, making it perfect for deliveries. 
What types of skiing are there?
Image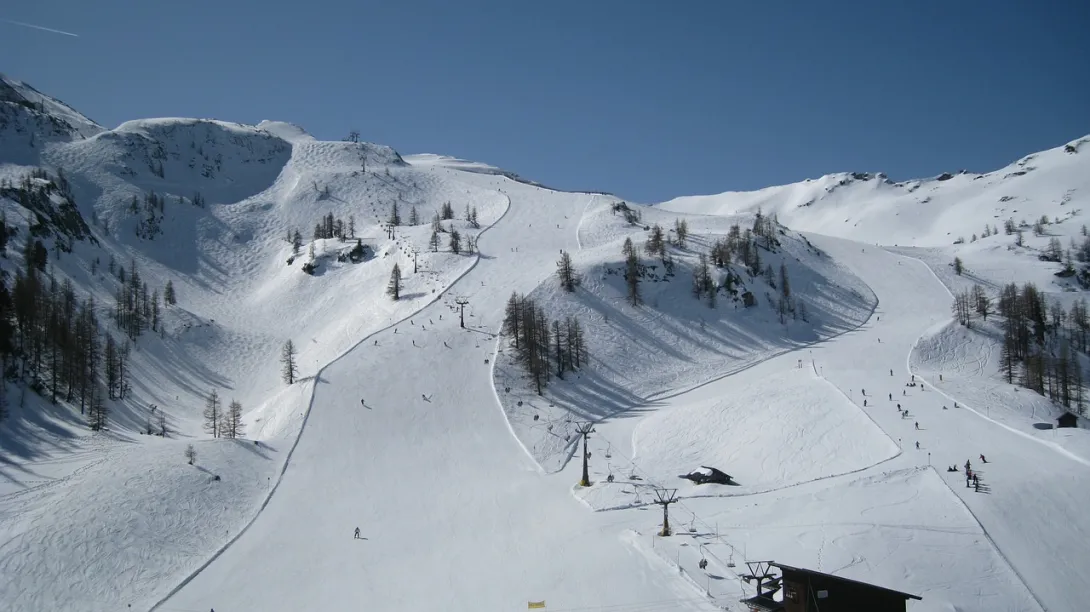 There are two types of snow skiing, downhill or alpine and cross country. Both kinds of skiing take place in the winter.
The main difference is the type of terrain. Cross country skiing takes place on relatively flat trails. Depending on your geographical location, downhill skiing takes place in the mountains or on a significant slope. 
Where is skiing the most popular?
Image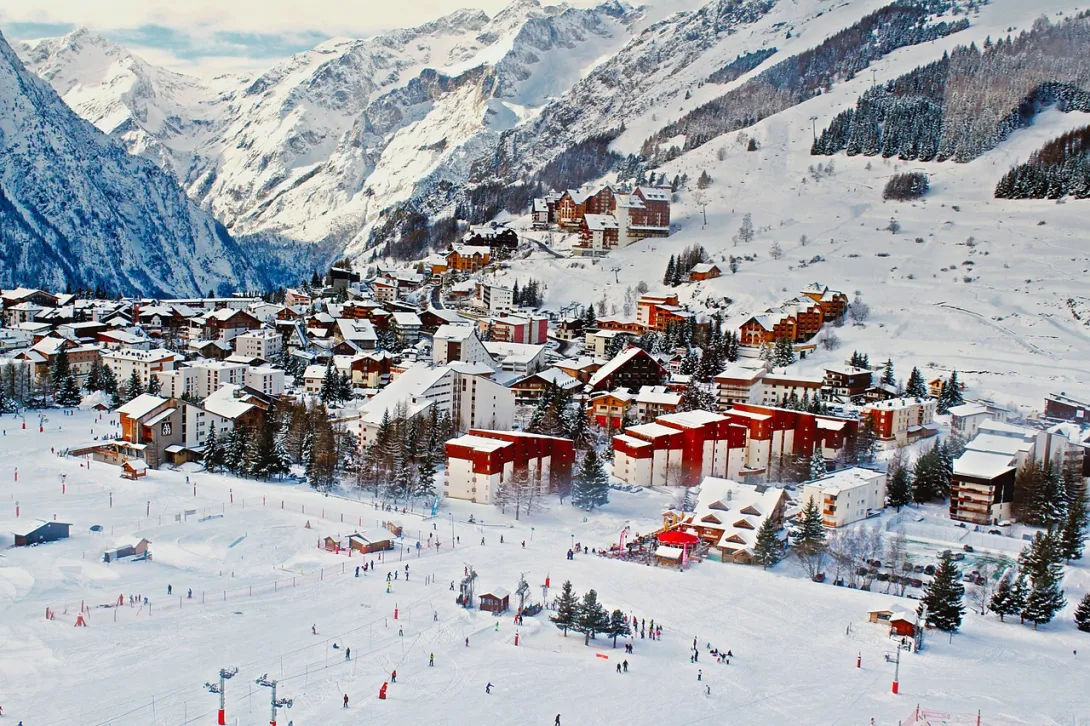 Currently, skiing is popular in North America, France, and Switzerland, but these countries have impacted the history of skiing. In the United States, some of the oldest ski resorts are polarized between the East and West coasts, with the exception of the oldest ski resort, Howelsen Hill Ski Area in Colorado. Howelsen Hill was established in 1915, specializing in ski jumping. It is the top producer of Olympic athletes for skiing. 
California and Oregon, followed by Pennsylvania and Maine, are home to the oldest ski resorts in the United States. Some of the oldest ski resorts include Granlibakken Ski Area in Tahoe City, CA, which opened in 1927. Seven Springs Mountain Resort in Pennsylvania opened in 1932. Both of these resorts and many others are still operating today. 
Image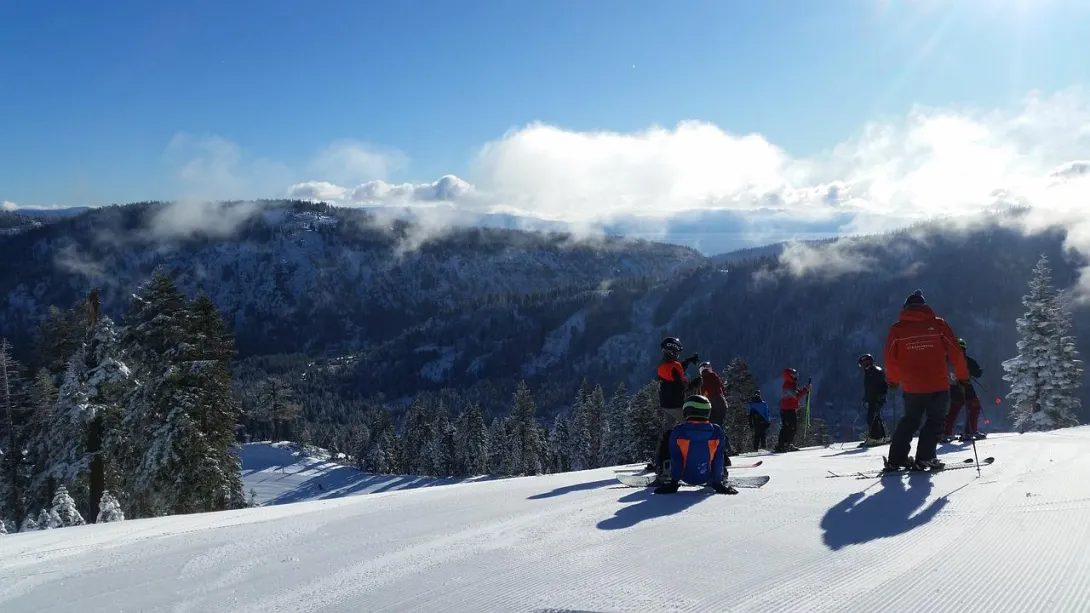 There are stories dating back to the late 1800s of British traveling to Switzerland to enjoy the winter season and skiing. By the early 1900s, three ski factories were manufacturing skis for military, postal, and personal use in Switzerland. 
Chamonix and Megeve are just 10 miles apart and represent much of the history of French ski resorts dating back to the First World War. The first recorded World Game took place in Chamonix in 1924. 
Skiing has a rich history that has evolved from a practical means to a family activity. It has survived World Wars and only grown in Olympic popularity. Those dedicated to the sport can testify that the evolution hasn't stopped there.